Days after Hurricane Eta pounded Central America with drenching rain and winds exceeding 150 miles per hour, monstrous flooding lingered in Panama and Honduras. In some areas, the water covered all but the peaks of rooftops, leaving survivors nowhere to run but upwards. The third-strongest Atlantic hurricane on record, Eta has killed over 100 people throughout Central America and this number is sure to grow as missing people are accounted for when the water recedes.
US military personnel under the United States Southern Command are carrying out extensive search and rescue operations in the wake of the destructive storm, ferrying people stranded in trees and on rooftops to safety, some of them after spending days exposed to the weather surrounded by dangerous floodwaters.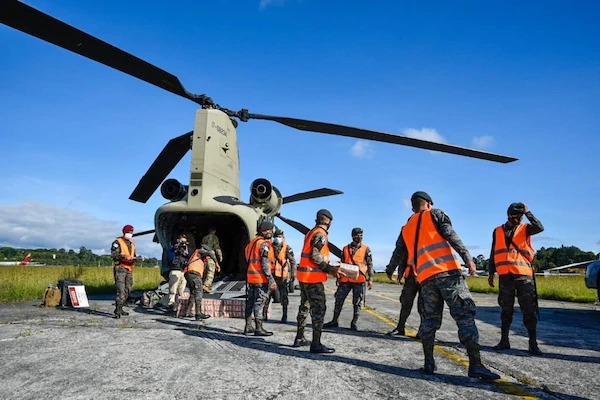 Joint Task Force Bravo, an American unit stationed at the Soto Cano Air Base in Honduras, sprang into action after receiving the go-ahead from the Southern Command. The Task Force has deployed in excess of 600 personnel and seven helicopters to the effort in response to requests for help from the governments of Panama and Honduras.
Two UH-60 Blackhawks and two CH-47 Chinooks were sent immediately to the San Pedro Sula area of Honduras not far from the Caribbean. Three more helicopters have been deployed in Panama, working within a rapidly-disappearing window of opportunity to save people who local authorities have been thus far unable to reach.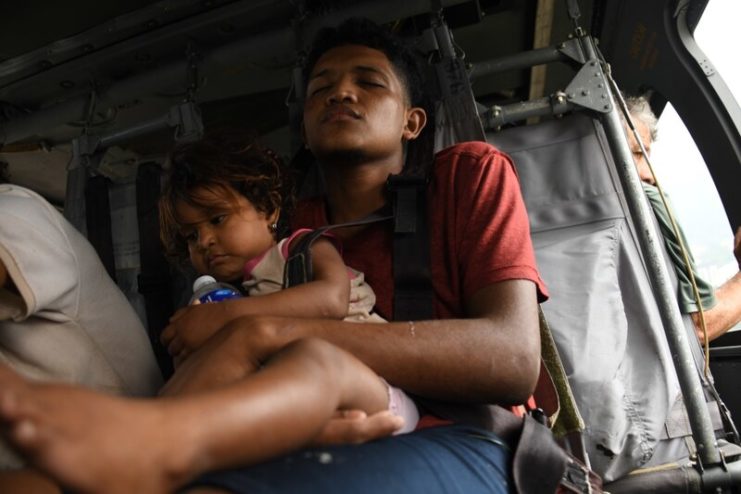 While not every nation in the region was willing to allow foreign military personnel within their borders for assistance, the governments of Panama and Honduras requested and wholeheartedly welcomed the assistance of the Task Force.
The Task Force is uniquely situated to respond to crises in the area, maintaining 24 hour readiness to respond to crises throughout Central America. According to Col. John Litchfield, commander of the Task Force, JTF-B has spent nearly 40 years developing their operational capabilities and, more importantly, relationships with local and neighbouring governments.
"They have a pretty good sense of what our capabilities are; they trust us," says Litchfield, whose troops are still scouring remote locations beyond the reach of conventional aid looking for survivors. In the first few days of the operation, dozens of stranded people were saved, and this number continues to grow as the scope of the search and rescue activity expands to reach farther into the affect areas.
JTF-B is exactly the unit for the job, adds Litchfield. Troops in the region are highly-trained for operating in the mountainous area, conducting low-altitude flights in inclement weather and boasting a high degree of readiness for medical emergencies with minimal resources as a result of close cooperation with local troops and agencies.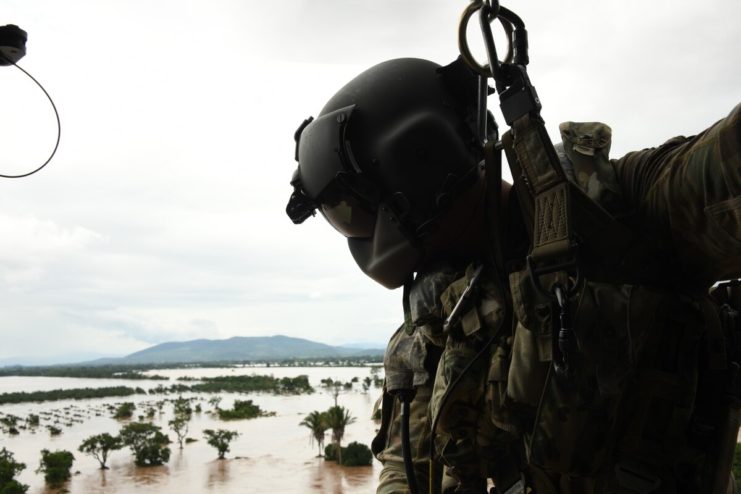 "Our presence here is greatly appreciated, and we're proud to assist our partners in their time of need."
Lifesaving efforts are expected to give way to humanitarian aid once the worst of the flooding has receded. Landslides have compounded the already-difficult situation, and ground access to some areas remains cut off. The resources dedicated to the rescue effort, including a hospital, an aviation battalion, military police and aircraft were initially authorized to operate until November 12th but it is hoped that they will be allowed to continue to render aid while local governments recover.
Another Article From Us: US Air Force Receives First Sikorsky HH-60W Jolly Green II Combat Rescue Helicopters
Hurricane Eta is now pushing northwards and losing speed and is expected to disspate along the eastern United States in the coming week. Preparations are currently being made for Hurricane Iota, which is expected to make landfall in Central America as a category 5 storm later this week. It remains uncertain whether JTF-B will be engaged in rescue efforts for the second storm, which threatens to be as disastrous as the first.