In mid-November 2023, The Tank Museum in Bovington, United Kingdom launched a campaign fundraiser to help raise enough money to bring its Cold War-era FV4005 into working order in time for TANKFEST 2024. With a goal of £20,000, the institution has successfully hit its goal, with donations still being accepted.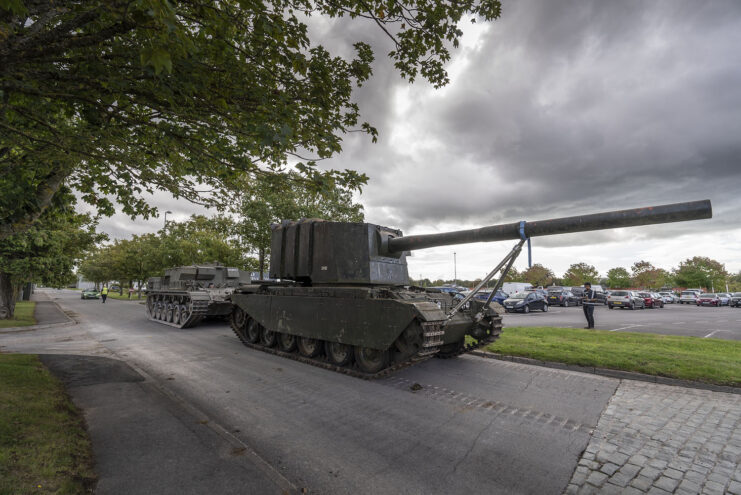 The FV4005 was among the most unique tanks ever developed by the UK, despite it largely being unknown. The intention was to fit the largest gun possible on the body of an armored vehicle, so that it could inflict heavier damage at longer distances. This was due to the strength of the Soviet Union's heavy tanks – in particular, the IS-3, which was developed toward the end of World War II.
At the time, the tensions surrounding the Cold War were continuing to grow and British officials worried about the country's lack of defense in the event of an attack by the USSR. As such, the decision was made to begin development of the FV4005, which had a 183 mm gun, capable of firing High Explosive Squash Head (HESH) ammunition, affixed to the hull of a Centurion tank.
In the end, advancements in technology – in particular, the development of guided missiles – made the FV4005 redundant. This, paired with its low rate of fire (a mere two rounds per minute) and the ammunition's susceptibility to crosswinds, resulted in the project being canceled in August 1957.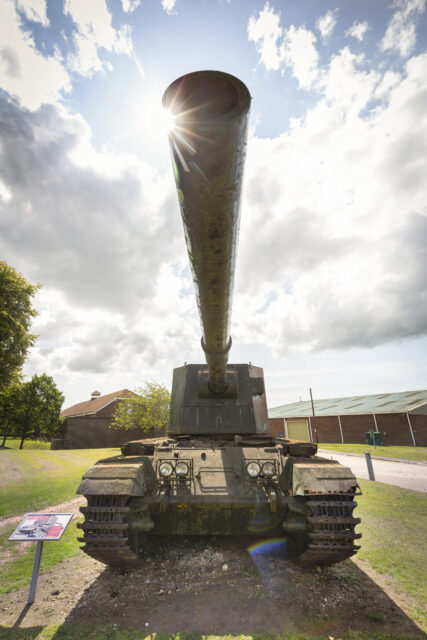 The FV4005's turret sat in The Tank Museum's parking lot for nearly three decades before it was paired with a spare Centurion hull in 2008. While a relatively obsolete tank, it garnered acclaim upon being featured in World of Tanks.
This led The Tank Museum to launch a fundraiser, in the hopes of bringing the FV4005 back into working order in time for TANKFEST 2024. According to a press release, the institution will be working with AW Hewes to "conserve and cosmetically restore the turret, reuniting it with an operational Centurion Mk 3 chassis."
World of Tanks pledged £20,000 to the initiative, with The Tank Museum aiming to fundraise another £20,000 to match the online game's contribution. This total was quickly met, with those interested getting to choose between four donation tiers.
One of the packages included the opportunity to have special access to the FV4005 at TANKFEST 2024.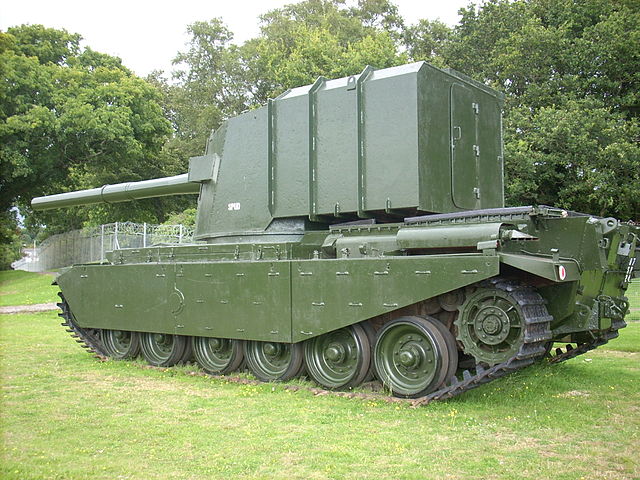 Speaking in the press release, Head of Collections Chris van Schaardenburgh said, "We are thrilled to be working in partnership with World of Tanks and A W Hewes to restore the FV4005 and for visitors to see the tank's debut at TANKFEST 2024."
More from us: Cannonballs, Sword Dating Back to American Civil War Discovered in South Carolina River
TANKFEST 2024 will take place from June 28-30, 2024. Tickets are currently on sale, with the full program slated to be released closer to the event.