The United States Air Force has announced a new training course, aimed at maximizing the country's land, space and air power. Titled the Space Weather Support Course, it will allow students to apply knowledge of the natural environment to their understanding of space.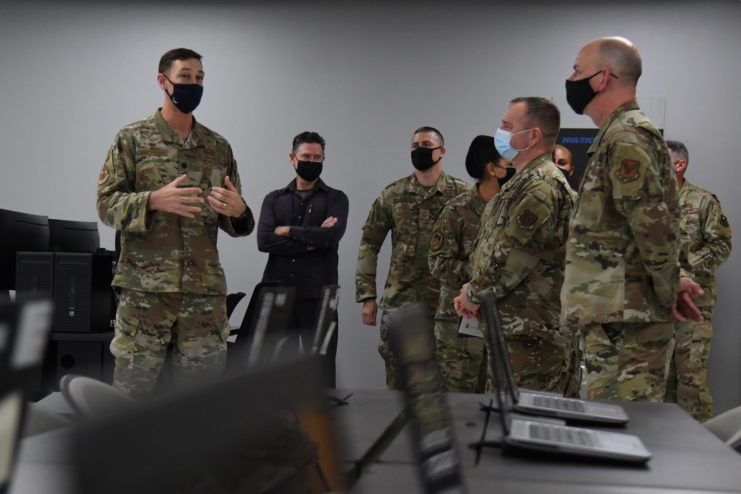 The course will be held at Keesler Air Force Base in Biloxi, Mississippi. According to a statement released by the Air Force, "graduates of the course will take weather forecasts beyond the atmosphere by understanding the weather effects on terrestrial systems in support of multi-domain operations."
In laymen's terms, it'll teach them how space weather affects military operations on Earth.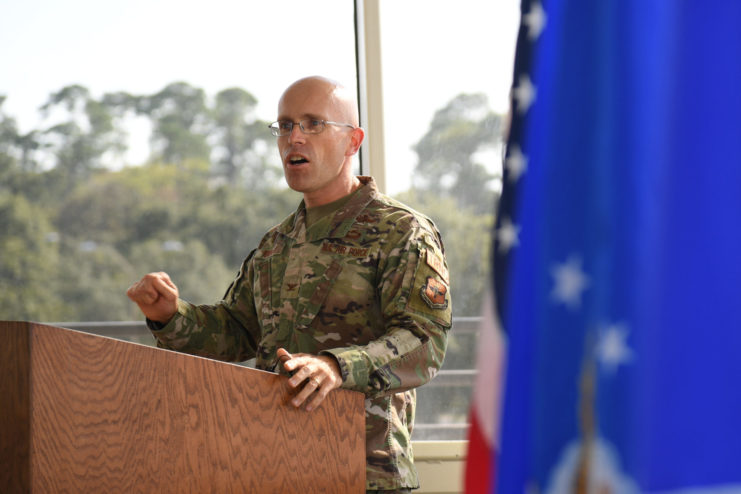 The six-week blended learning course will be split into two parts: three weeks of online learning focused on environmental impacts, and three weeks of an in-residence capstone space weather support scenario, which will allow students to apply their knowledge of combat planning and execution.
"The knowledge gained will enable our Airmen and Guardians to apply this environmental intelligence to combat planning and execution and will contribute to a more lethal, agile force," said Arthur Nelson, 335th Training Squadron instructor meteorologist and Weather Support Course instructor. "This will result in an asymmetric advantage to help negate adversary capabilities."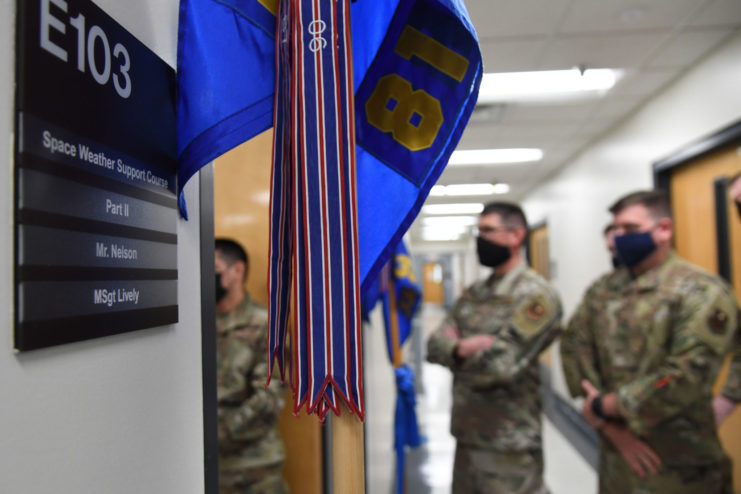 While the Air Force has had space weather-tracking airmen for a while, it's never had a dedicated place for teaching such skills. The 335th TRS sourced $50,000 worth of equipment from within the squadron, meaning only $11,200 was needed to prepare a secure classroom with a SIPR network in the Weather Training Complex.
It's estimated around 75 students will graduate from the course annually. The first class consists of 11 weather journeymen from across the Department of Defense, and the course overall both demonstrates the importance of space and furthers Joint All Domain Command and Control capabilities.
"We can formalize and professionalize space weather into the future," said Colonel Chance Geray, 81st Training Group commander. "To stay competitive against pure threats, we need to operate, defend and fight through all contested domains, including space. Formalizing and exploiting space weather capabilities is a key enabler for the U.S. Space Force and the defense of our nation and ensures we can keep that competitive edge now and into the future."
The course and its graduates are intended to support the US Space Force, which was founded in December 2019.