During WWII the United States Navy built experimental fighter aircraft through its Vought XF5U "Flying Flapjack" program. One of the aircrafts built was the Vought V-173 "Flying Pancake" designed by Charles H. Zimmerman.
One of the features of both the V-173 and XF5U was its unorthodox "all wing" design with flat, disk-shaped bodies. Piston engines buried in the body drove propellers in leading edge at the wing tips.
Given the success of the prototype, in January of 1942, the Bureau of Aeronautics put out a proposal for two prototype aircraft of the experimental version of the V-173, known as the VS-135. The initial developmental version, known as the XF5U-1, was larger with an all-metal body and weighed five times more than the original prototype.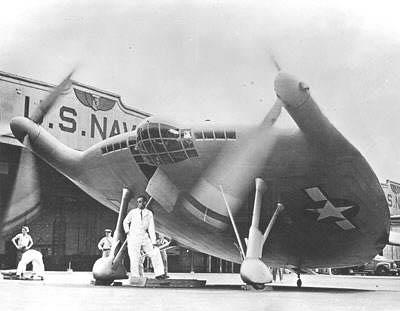 V-173 flight testing went on from 1942 through 1943 with 190 flights. Unlike anything seen before, many concerned residents in Connecticut where the test flights were conducted called in reports of UFOs to authorities and media.
Famed aviator Charles Lindbergh got behind the V-173 himself and found that the plane was easy to handle and had impressive low-speed capabilities.
The plane proved to be extremely resilient. A flight accident occurred when a pilot was forced to make an emergency landing on a beach. Seeing two sunbathers in his way, the pilot locked the breaks upon landing causing the plane to flip over onto its back. Despite the rough landing, the airframe proved so strong that neither the plane nor the pilot sustained any significant damage.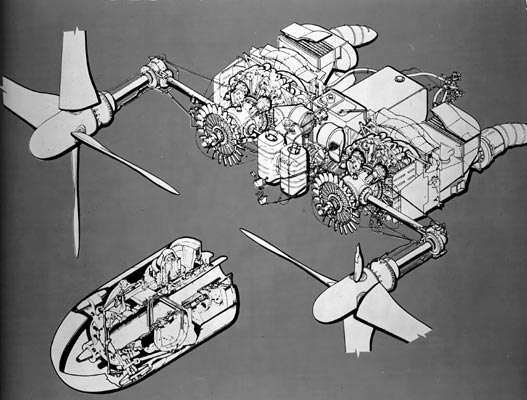 The V-173 took its last flight on March 31, 1947. In 190 flights and over 131.8 hours of flight time, Zimmerman proved his theory that a near-vertical takeoff and landing fighter jet was proven. This historic jet now sits in the Smithsonian collection at the Paul E. Garber Preservation, Restoration and Storage Facility in Silver Hill, Maryland.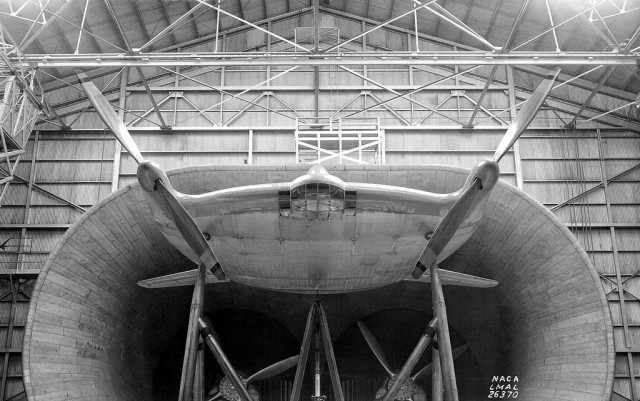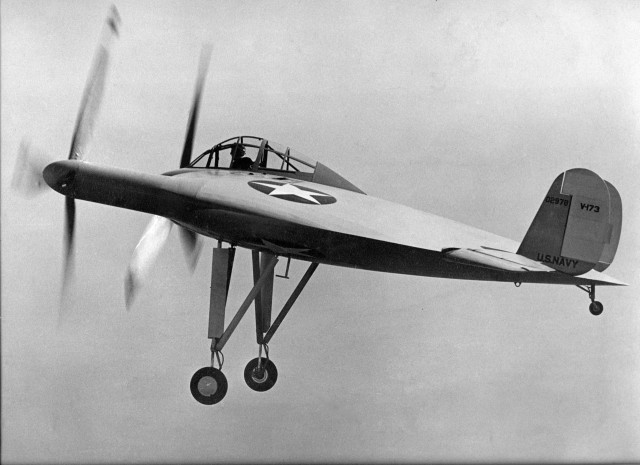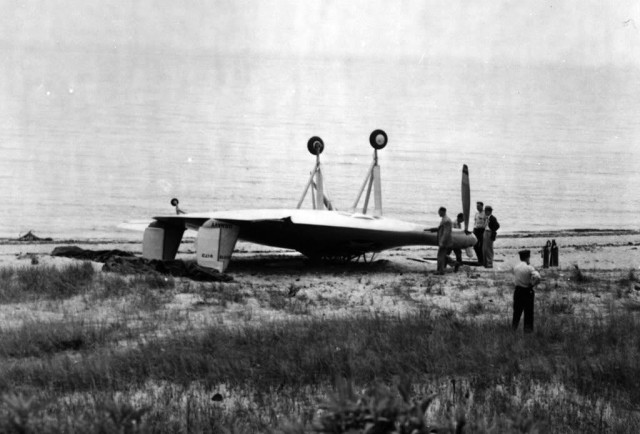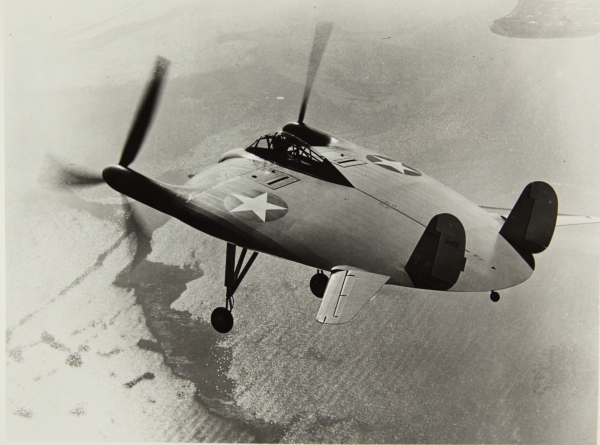 It was restored at the Vought Aircraft plant in Grand Prairie, Texas, as of April 2012 it is on loan to the Frontiers of Flight Museum in Dallas, Texas.
Video