The Tank Museum at Bovington Camp, England has announced it has been gifted a variant of the Centurion tank – the Panzer 57/60 – from the Swiss Army. According to the museum, the military vehicle still runs and, as such, will be making appearances at future events, while also remaining on display.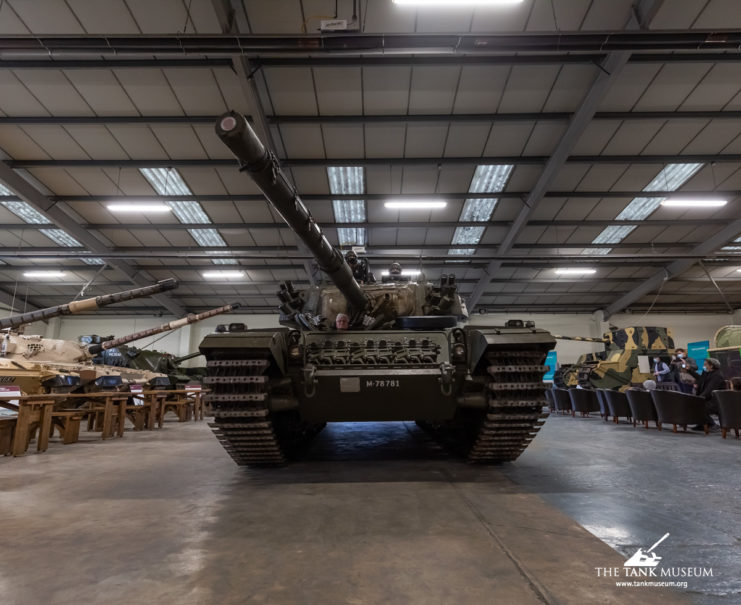 The Centurion was donated to the museum by the Swiss Army's Centre for Historic Equipment of the Armed Forces (CHEAF). It's considered by many to be one of – if not the – most successful tanks of the post-war period, largely due to its reliability and ability to be modified.
It's for these reasons that it was in service with the British Army for over 50 years and sent to more than 20 countries, where variants remain in service. It fought in twelve wars, including the Korean War and in the Persian Gulf.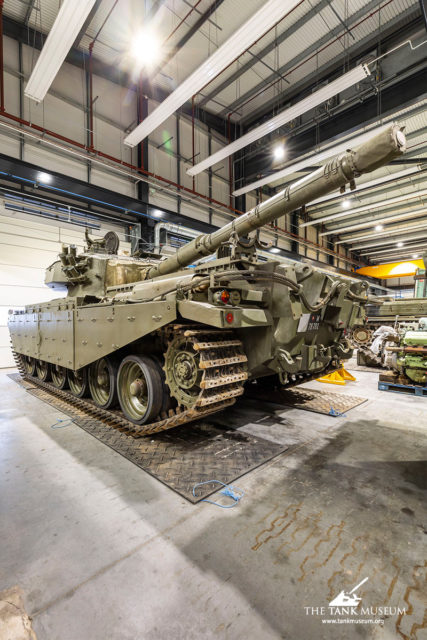 Development on the Centurion began just prior to the end of World War II, with its design centering around the British Army's experiences in North Africa between 1940 and '42. It was decided that, to be effective, it needed to have a dual-purpose gun "capable of firing both high explosive shells and armour piercing projectiles, and must have sufficient armour to withstand enemy anti-tank and tank guns."
The tank was officially introduced in the spring of 1945.
It came on the Swiss Army's radar in Korea, where military officials were drawn to its success. Between 1955 and 1961, the Swiss forces purchased 30 Armored Recovery Vehicles and 312 tanks, the first of which was the Panzer 55.
The tanks were then upgraded and equipped with Swiss technology, creating a series of variants, including the Panzer 55/60 and the Panzer 57/60. The Panzer 57/60, in particular, saw the Centurion's 20 pounder (83.4MM) QFSA Gun replaced by the L7 105MM weapon.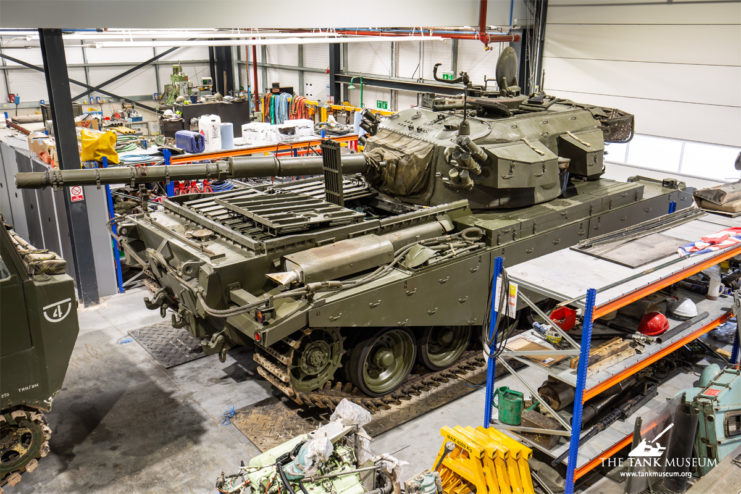 More from us: German Tanks Were Disguised To Look Like American Tanks For The Battle of the Bulge
Speaking about the newest addition, Chris van Schaardenburgh, Head of Collections at The Tank Museum, said:
"The Centurion is an iconic post-war British tank and we're pleased to have this Swiss variant in the collection. We are incredibly grateful to the Swiss Army – Centre for Historic Equipment of the Armed Forces for donating this vehicle to us in such good running condition.
"It's currently on display for visitors to see in the Cold War Hall, and we look forward to seeing it operating in The Tank Museum arena at our events in the future."