The United States Navy has unveiled its new 742-foot fleet replenishment oiler ship in San Diego, California. It's named for the late Harvey Milk, an advocate for gay rights who was assassinated in 1978.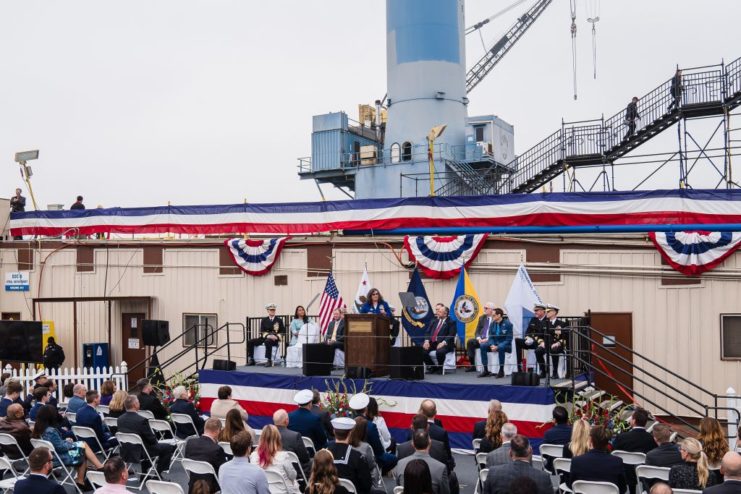 Milk's nephew and co-founder of the Harvey Milk Foundation, Stuart Milk, and Navy Secretary Carlos Del Toro were present for the ceremony. Del Toro said the commission of the USNS Harvey Milk shows a commitment to current and future LGBTQ+ service members. According to ABC, it's estimated 100,000 veterans have been discharged as a direct result of their sexual orientation.
"Leaders like Harvey Milk taught us that diversity of backgrounds and experiences help contribute to the strength and resolve of our nation," Del Toro said. "There is no doubt that future Sailors aboard the ship will be inspired by Milk's life and legacy.
"The Secretary of the Navy needed to be here today, not just to amend the wrongs of the past, but to give inspiration to all of our LGBTQ community leaders who served in the Navy, in uniform today and in the civilian workforce as well too, and to tell them that we're committed to them in the future," he added.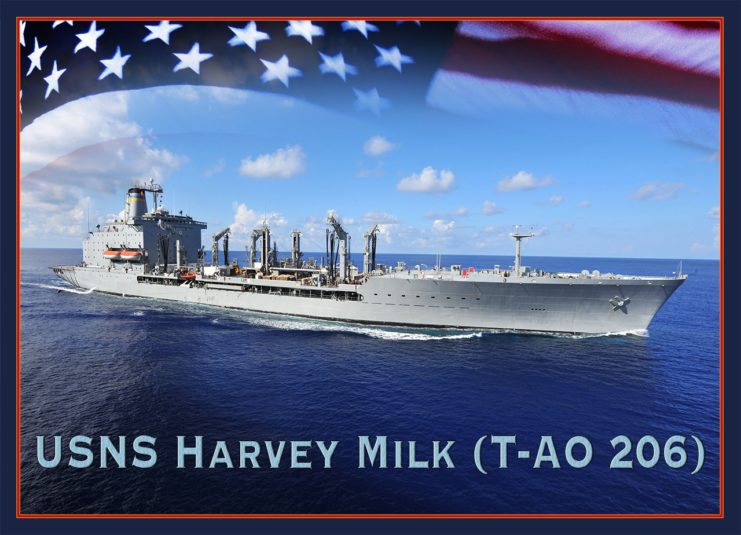 During the christening, former Navy officer and clinical program director for the John Hopkins Center for Transgender Health, Paula M. Neira, smashed a bottle of champagne against the ship's bow. She, along with US Senator Dianne Feinstein (D-Calif), were its sponsors.
"When the Harvey Milk sails, she will send a very strong message both domestically and around the globe to everybody that believes in freedom and justice and liberty, that there is a place for you in this family," Neira said.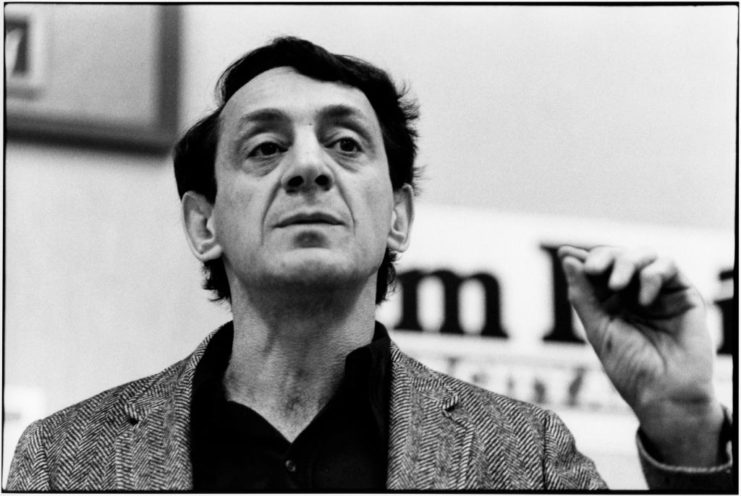 Harvey Milk served in the Navy from 1951 to 1955 and saw action during the Korean War. After being questioned about his sexual orientation, he was dishonorably discharged. In 1977, he became the first openly gay candidate elected to public office, securing a spot on the San Francisco Board of Supervisors. He and Mayor George Moscone were assassinated a year later by former colleague Dan White.
Stuart Milk said the Navy approached him about reversing his uncle's dishonorable discharge posthumously, but he opted against it to serve as a reminder that not everyone in the military was treated with honor. "We have to teach our history to prevent ourselves from going backwards," he said. "This Navy ship sends an important message to the world."
"For far too long, sailors like Lt. Milk were forced into the shadows or, worse yet, forced out of our beloved Navy," added Del Toro. "That injustice is part of our Navy history, but so is the perseverance of all who continue to serve in the face of injustice."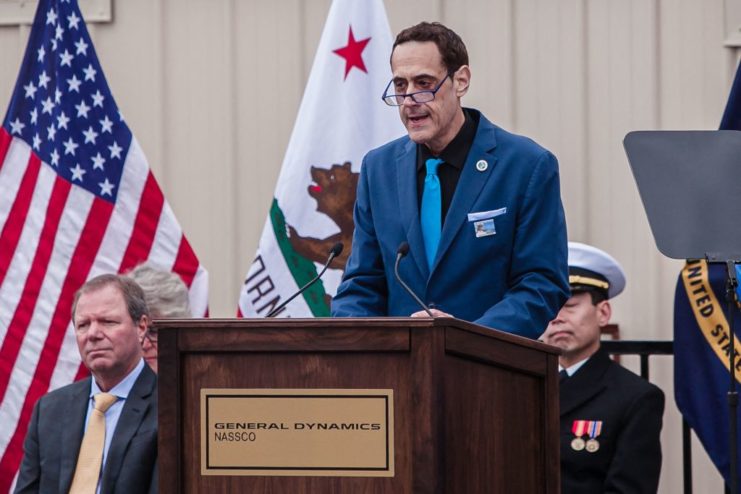 Former Navy Secretary Ray Mabus announced in 2016 that six new oilers would be built and named after human and civil rights leaders, including Sojourner Truth, Robert F. Kennedy, Chief Justice Earl Warren, Representative John Lewis and Lucy Stone. Since then, it has been announced that 20 ships will be built under the John Lewis-class program.
General Dynamics NASSCO began construction of the aforementioned six oilers in San Diego in 2018, after being given the $3.2 billion Naval contract. The ships, which are part of the Navy's Combat Logistics Force and operated by the Navy's Military Sealift Command, are based on commercial design standards and will recapitalized the T-AO 187-class fleet oilers.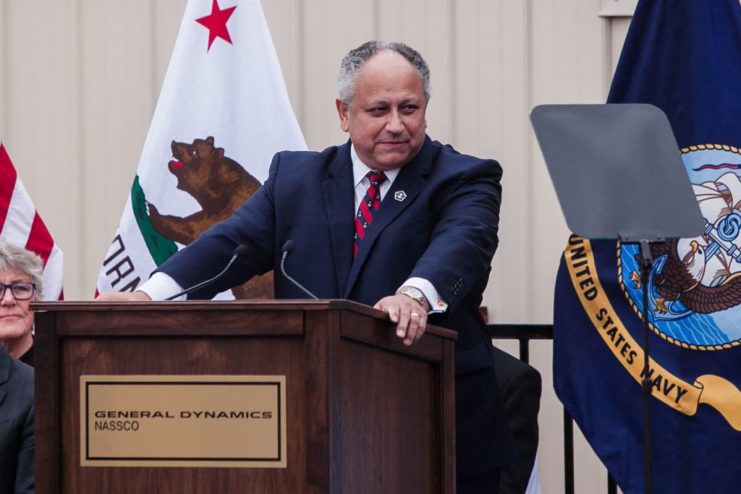 The first of the ships, the USNS John Lewis, was christened this past summer.