Meet Shawn Nelson, a U.S. Army veteran and unemployed plumber who stole an M60A3 Patton tank from a United States National Guard Armory in San Diego, California, and went on a rampage on May 17, 1995, destroying cars, fire hydrants, and a recreational vehicle before being shot and killed by police
At dusk on Wednesday, May 17, 1995, Nelson drove his Chevrolet van to the California Army National Guard Armory in the Kearny Mesa neighborhood of San Diego. Although the gate to the vehicle yard was usually locked after 5:00 p.m., employees at the armory were working late, and left the gate open. The vehicle yard was completely deserted. Nelson likely used a crowbar to break open the tank hatches. The tanks involved started with a push button and did not require an ignition key.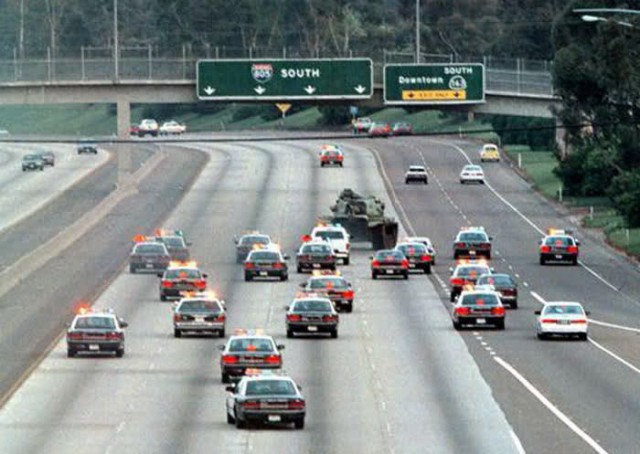 The first two tanks he broke into would not start. As he lowered himself into the third tank, a 57-ton M60A3, he was finally noticed by a guardsman, who approached the tank. Nelson was able to start the vehicle, and with little chance of stopping him, the guardsman rushed to a phone and called police. As ammunition was kept in another building, none of the vehicle's weapons could be loaded or used by Nelson.
Nelson led police on a 23-minute, televised chase through the streets of the Clairemont neighborhood of San Diego. The tank had a top speed of 30 miles per hour, making the chase slow compared to police chases involving automobiles. The 57-ton tank easily plowed through road signs, traffic lights, fire hydrants and crushed a van against a recreational vehicle, then plowed through the RV. He even attempted to knock down a bridge by running into the supports, but gave up after he failed to topple it with the first few hits. He eventually became caught on a concrete median of State Route 163, as he attempted to cross the median into the oncoming traffic.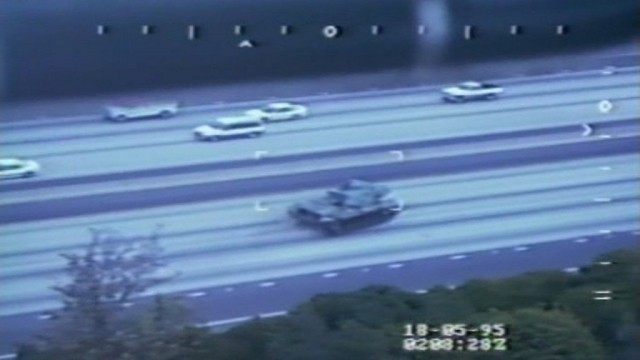 Four police officers climbed onto the tank. San Diego Police officer Paul Paxton, a gunnery sergeant at the time with the Marine Corps Reserve, was able to open the hatch. The officers ordered Nelson to surrender, but he said nothing and began lurching the tank back and forth in attempt to free it from the median. Officer Paxton's partner, Richard Piner, leaned in and shot Nelson. The bullet struck Nelson in the shoulder. Nelson later died in the hospital. Despite the widespread property destruction, Nelson was the only fatality in the incident. (Via)
https://youtube.com/watch?v=tmFiZoe-7P4