Thousands turned out to pay their respects to fallen Korean War veteran Chaplain (Cap.) Emil J. Kapaun on Wednesday. Kapaun, a military chaplain and soldier with the 3rd Battalion, 8th Cavalry Regiment, 1st Cavalry Division, died in a POW camp in May 1951, after risking his safety for that of his fellow soldiers.
A soldier's funeral
Emil J. Kapaun's remains were transported from Hawaii in the company of Chaplain (Col.) Rajmund Kopec to Wichita Dwight D. Eisenhower National Airport. Upon the plane's arrival, Kopec prayed over the casket and soldiers lifted his remains into the hearse for transport. A motorcade of vehicles, including a refurbished Willys M38 and a green Jeep similar to the one Kapaun used during the Korean War, followed in procession.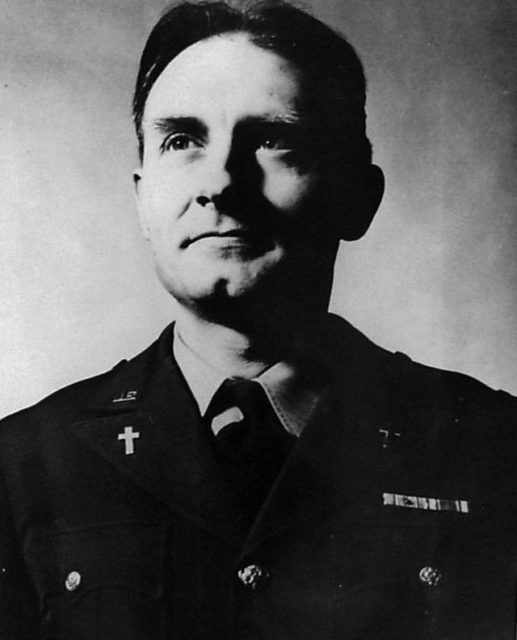 A crowd of extended family, veterans, friends, and church members stood in silence as the motorcade traveled to St. John Nepomucene Catholic Church in Pilsen, Kansas. Many of those in attendance wore a blue t-shirt with the phrase "Home at Last" printed on the back.
"I can say it was such an emotional roller coaster for me," said Kopec. "From laughing with the family to tears as they reminisce about Father Kapaun [and other] close friends they lost in other wars."
On September 28, 2021, Kapaun's remains were moved to Harman Arena in Park City, Kansas for a vigil service and funeral mass. Thousands were in attendance as speakers spoke of the veteran's love for Christ and his courage during his time as a prisoner of war.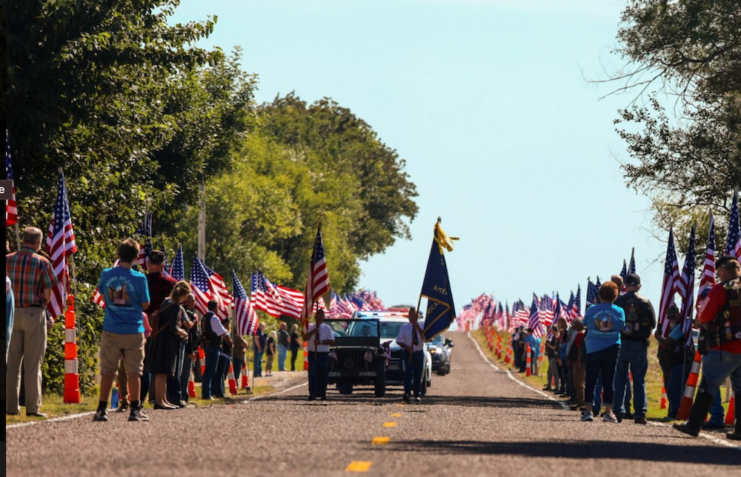 The following day, Kapaun was buried at the Cathedral of the Immaculate Conception, following a military procession from Veteran's Memorial Park in a horse-drawn caisson. To mark the occasion, Kansas Governor Laura Kelly proclaimed September 29 Father Kapaun Day, saying, "He served with honor and dignity. I hope his return home brings relief and closure to his family and his community."
Providing support for his fellow troops during the Korean War
Emil J. Kapaun served in Burma and India during the Second World War, and reenlisted during the Korean War, serving with the 3rd Battalion, 8th Cavalry Regiment, 1st Cavalry Division. During the Battle of Unsan, he did what he could to help his comrades, dragging the wounded to safety and digging shallow trenches to shield those too injured to move.
On November 2, 1950, his unit came under heavy fire from the Chinese and were ordered to withdraw. Only a quarter of troops made it to safety, while the rest became trapped, including Kapaun. They were subsequently sent to Camp 5, a Chinese-run prison camp located on the Yalu River's south bank.
While in captivity, Kapaun, an ordained priest, ministered to his fellow soldiers, stole food to feed others, cared for the wounded, and volunteered to bury the dead, so he could provide clothes to survivors. He also continually encouraged others to hold on to their faith, an act that caused trouble for him with his Chinese captors.
In May 1951, Kapaun was severely ill, with a blood clot in his leg and pneumonia. On May 23, 1951, he passed away due to prolonged malnutrition and was buried by other POWs in one of the camp's cemeteries.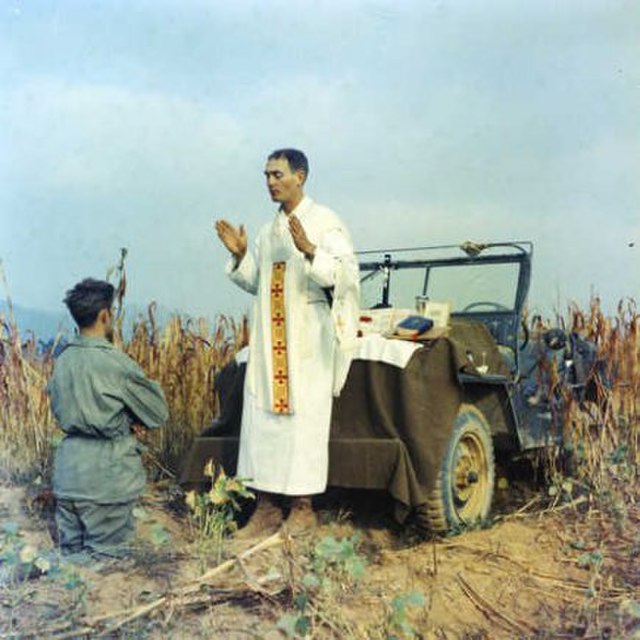 For his efforts during the war, Kapaun was named a Servant of God by Pope John Paul II, the first step in the process of canonization. In 2013, President Barack Obama posthumously awarded him the Medal of Honor.
Identification of a war hero
As part of the 1953 Korean Armistice Agreement, 1,868 remains were returned to U.S. custody as part of Operation GLORY. Kapaun, then known as X-14550, was not able to be identified at the time and was interred at the National Memorial Cemetery of the Pacific – also known as the Punchbowl – in Honolulu, Hawaii.
In January 1956, the Army declared Kapaun's remains non-recoverable.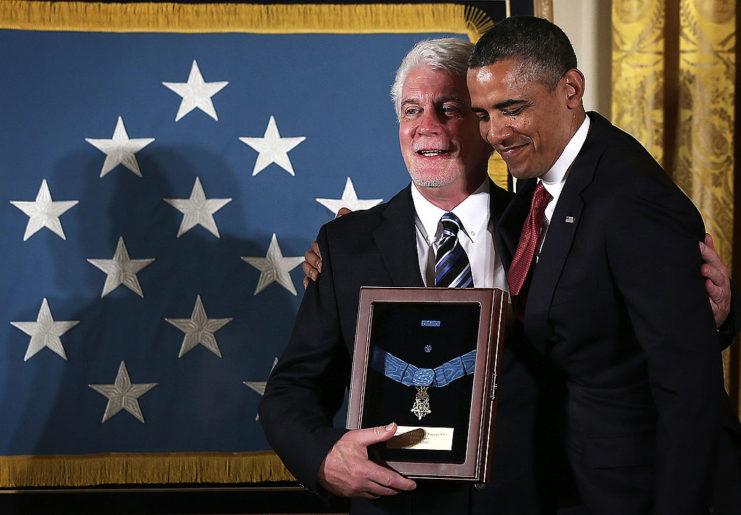 More from us: A Marine Returns Home – Remains from a Pacific Island Have Finally Been Identified
The Defense POW/MIA Accounting Agency's (DPAA) Korean War Disinterment Project excavated X-14550's remains on August 19, 2019. They were sent to the DPAA Laboratory at Joint Base Pearl Harbor-Hickam in Hawaii, where scientists used dental and anthropological analysis, as well as circumstantial evidence, to secure an identification. Scientists from the Armed Forces Medical Examiner System also used mitochondrial DNA (mtDNA) analysis.
On March 2, 2021, the DPAA officially identified Emil J. Kapaun as X-14550.
His name is recorded on the Courts of the Missing at the Punchbowl, along with other missing soldiers from the Korean War. A rosette was placed next to his name to show he has since been accounted for.