Charles J. Loring Jr. is one of many Medal of Honor recipients. Although he served in the Second World War, he received the honor for his service in Korea, which also cost him his life. Loring was born in Portland, Maine, where he lived until he enlisted in the Aviation Cadet Program of the US Army Air Forces. He would serve as a pilot for the remainder of his military career.
Charles Loring Jr.'s early service during the Second World War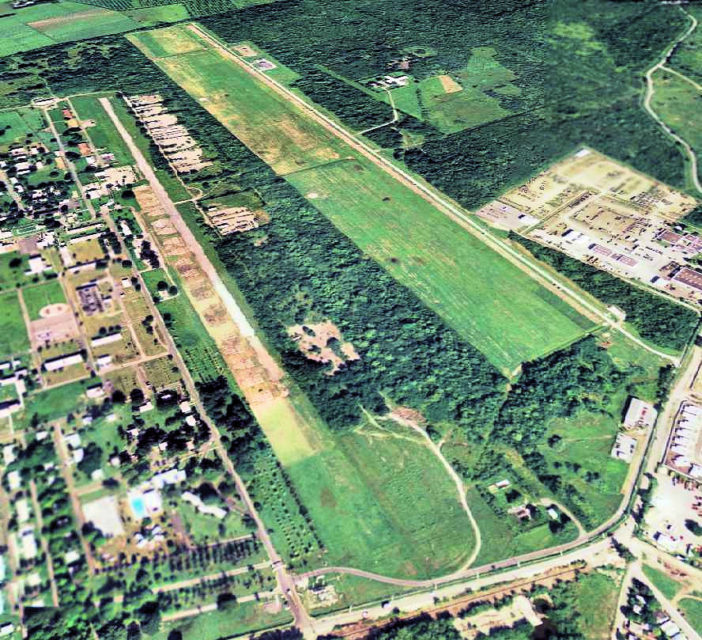 After he completed his flight training, Charles Loring Jr. was assigned to the 22nd Squadron, 36th Fighter Group, 9th Air Force based out of the Losey Army Airfield in Puerto Rico. There, he flew Curtiss P-40 Warhawks and Bell P-39 Airacobras. By mid-1943, the group was called back to the US to train on Republic P-47 Thunderbolts. The aircraft was the largest single-engine fighter of the Second World War, and still managed to be fast and versatile.
The 36th Fighter Group trained out of various US airfields before being sent to England in March 1944 to serve in the European Theater.
Prisoner of war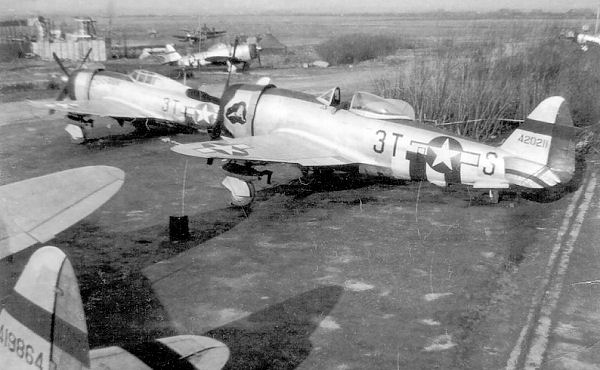 As part of the 9th Air Force, Charles Loring Jr. was involved in missions in the lead up to D-Day. The pilots flew armed reconnaissance and escort missions, and during the landings on June 6, 1944 were tasked with patroling the air over Allied landing sites. Loring completed 55 combat missions, and earned himself the Distinguished Flying Cross.
On Christmas Eve 1944, Loring was flying over Belgium when his aircraft crashed after being hit with flak artillery. He was captured by the Germans and held as a prisoner of war for six months, before being liberated on May 5, 1945. He remained with the US Army Air Forces after the war, even as it became the US Air Force in 1947.
Charles Loring Jr.'s service during the Korean War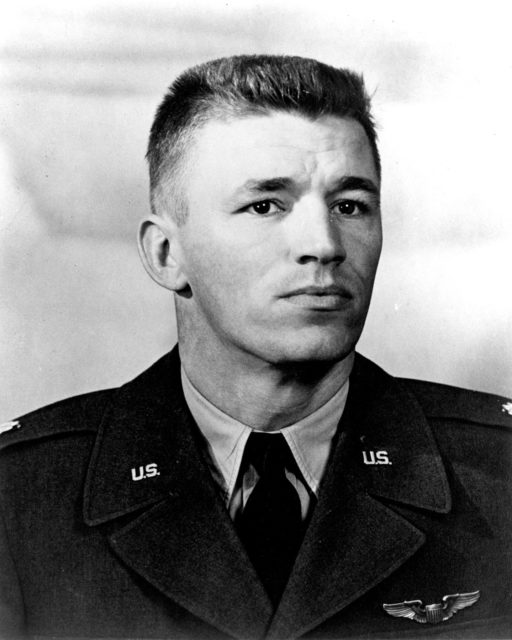 Charles Loring Jr. wasn't sent to fight in the Korean War until two years into the conflict, as he was an instructor at the Armed Forces Information School. In 1952, he was deployed overseas with the 36th and 80th Squadrons, 8th Fighter Bomber Group. Their official function was to provide aerial support to UN ground troops, as well as attack enemy airfields, supply lines and soldiers.
Within a few months, Loring had flown 50 combat missions. On November 22, 1952, friendly ground troops near Sniper Ridge, North Korea were being threatened by enemy soldiers who had amassed a large number of weapons: 133 large caliber guns, 24 BM-13 rocket launchers and 47 anti-aircraft guns. When the call for air support went out, Loring led three other Lockheed F-80 Shooting Stars on a support mission.
An act of bravery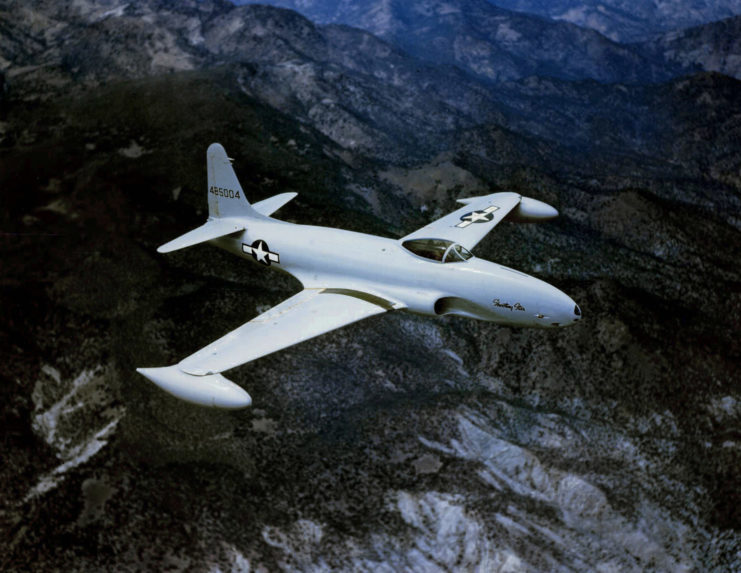 Charles Loring Jr. received orders from a controller to dive bomb the enemy guns that were attacking the friendly troops on the ground. He immediately went in to dive bomb the enemy and was met with aggressive ground fire. Instead of pulling out, he kept pushing until he was eventually hit.
Loring's wingmen noticed the damage to his aircraft and suggested he try to fly back to base. He then ceased all radio contact and, instead of pulling up, altered his course to aim his F-80 at gun emplacements located nearby. He dove his aircraft into them, taking out the threat to the ground forces.
Charles Loring Jr. receives the Medal of Honor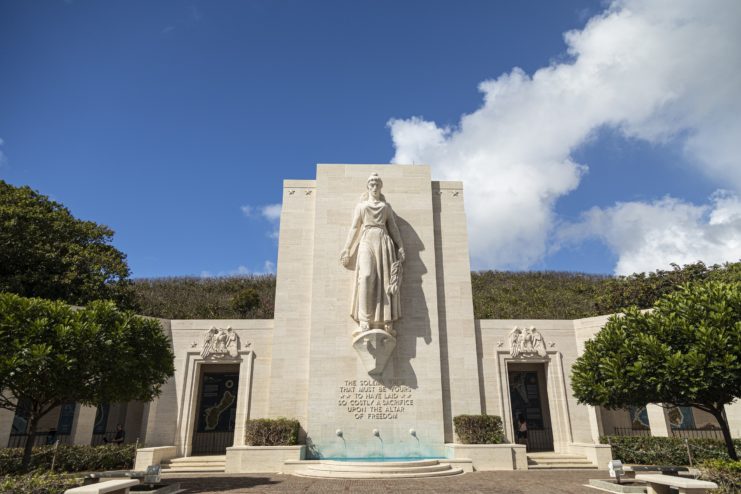 While Charles Loring Jr. succeeded in taking out the guns, he did so at the cost of his life. The reason for his actions wasn't clear. Some believe he acted to save the friendly ground forces, while others feel he refused to become a Chinese POW. According to his father, "Charley was a stubborn man. He said he would never be a prisoner again."
More from us: MoH Recipient Hershel "Woody" Williams Destroyed Enemy Pillboxes During the Battle of Iwo Jima
Loring was officially listed as missing in action, as his body was never found. He is honored at the Honolulu Memorial in the Courts of the Missing, and the Air Force's airfield in northern Maine was re-named in his honor. For his actions, he was posthumously awarded the Medal of Honor by President Dwight D. Eisenhower. His widow was there to collect it on his behalf.