An American veteran present at D-Day, the Battle of the Bulge, and the German surrender has been awarded the French Legion of Honor. It is France's most distinguished decoration and has historically been given to French citizens and foreign nationals who have served the country and its ideals.
Louis Graziano received the honor on September 17, 2021 at First United Methodist Church Family Life Center in Thomson, Georgia. Hundreds of the 98-year-old's friends and family were present at the ceremony, and gave him a standing ovation when Vincent Hommeril, consul general of France in Atlanta, presented him with the medal.
"France is what it is today, a free and sovereign country, thanks to the bravery of such veterans and thanks to America," Hommeril said during the ceremony. "You are a true hero. Your example is an inspiration for the future and your legacy provides a moral compass for generations to come."
The French Legion of Honor is enameled in white and suspended from a red silk ribbon. It features oak and laurel branches and a medallion representing the French Republic. It was conceived by Napoleon Bonaparte in 1802. Among its best-known American recipients are Generals Dwight D. Eisenhower and Douglas MacArthur.
"It's a great thing. I appreciate them giving me that," said Graziano in an interview prior to the ceremony.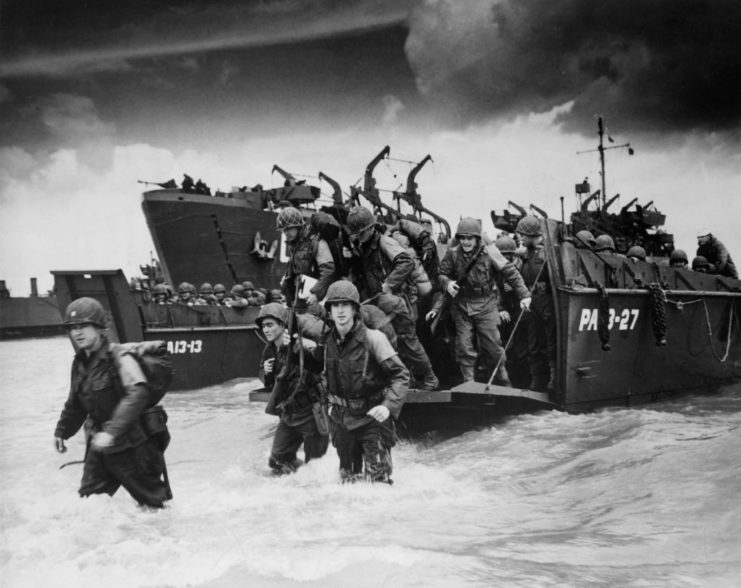 Louis Graziano was born in 1923 to Italian immigrant parents. He was working at his sister's beauty parlor when he was drafted by the U.S. Army in 1943. After completing his military training at various bases, including Forts Niagara and Dix, he boarded a ship to Scotland and eventually arrived in England by train.
He took part in the D-Day landings on June 6, 1944, where he crawled over the cliffs under the rain of German gunfire. He was able to take out a machine gun using his flamethrower, and once on the other side, signaled the Navy, which took out German shooters.
In the weeks following D-Day, Graziano took part in the fighting across Normandy. Six months after, he was present at the Battle of the Bulge, with he and his captain ordered to find General George Patton's troops, who were needed in Bastogne. They got lost, but eventually located the soldiers. Unfortunately, Graziano experienced severe frostbite and nearly lost his feet.
He later became the utilities foreman for the 102nd Infantry Field Artillery Battalion, Special Headquarters Command in Reims. At this point, he was a master sergeant and was charged with helping rebuild and maintain the city, including the Little Red Schoolhouse, where the Germans signed their surrender documents in 1945.
Graziano is believed to be the last living witness to the German surrender, which featured representatives from Germany, Britain, Russia, and France. "They came in straight-faced," he recalled. "They didn't have much to smile about. I had the room set up where they were all going to sit. It didn't take them no time to sign the papers."
After the papers were signed, Graziano led the Germans to another room to meet with Gen. Eisenhower.
While awaiting discharge, Graziano met his future wife, Eula "Bobbie" Shaneyfelt, a staff sergeant with the Women's Army Corps. The pair moved to Georgia, where they raised a family and built a life for themselves. Shaneyfelt passed away in 2007.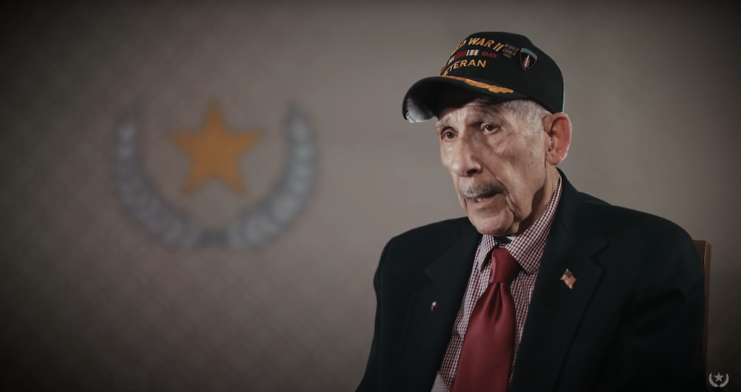 Graziano has published a book about his experiences during the war, titled A Patriot's Memoirs of World War II.