Marcella LeBeau is 101-years-old but has accomplished enough in her life to fill three centuries of living. She has been inducted into the South Dakota Hall of Fame (2006), awarded the Women in History Award from the Spirit of the Prairie Chapter of the Daughters of the American Revolution (2016), has an honorary degree from South Dakota State University, and was awarded a Leadership Award from the National Congress of American Indians (2020) to name only a few of her accomplishments. However, according to Marcella, the greatest honor and privilege of her life has been serving with the United States Army as a nurse during the Second World War.
Early Life: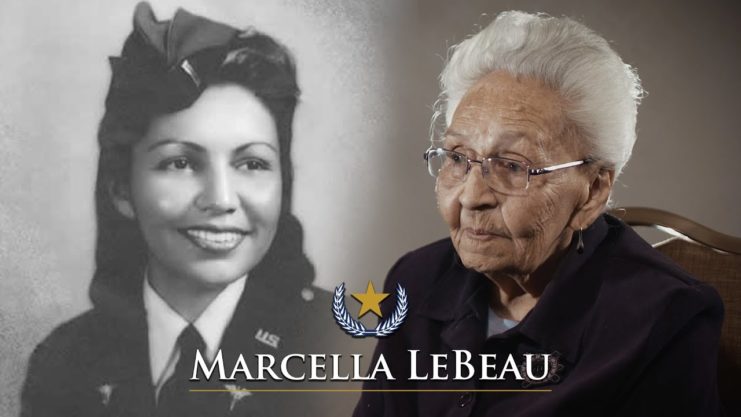 Marcella LeBeau was born on October 12, 1919, on the Cheyenne River Indian Reservation in Promise, South Dakota. She is a member of the Two Kettle Band Cheyenne River Sioux Tribe and, and is known in Lakota as Wignuke Waste Win (Pretty Rainbow Woman).
Marcella was the eldest of five children, which meant she helped out a lot around her house. When she was ten years old, her mother passed away and she took over more household duties. Although Marcella can't pinpoint one particular thing that made her want to become a nurse, she recalls helping her mother through her illness and believes the satisfaction she got from this experience led her towards the nursing field.
Marcella was sent to a boarding school as a young girl where she was not taught her own history and forbidden from speaking her own language. After overcoming this traumatic experience, Marcella went on to earn a nursing diploma from St. Mary's Hospital in Pierre (South Dakota) in 1942. She trained under Dr. Theodore F. Riggs, who encouraged Marcella to speak in her native language of Lakota. This meant a lot to Marcella because she had been told to not speak Lakota to anyone as a child.
Marcella was offered a job in Pontiac, Michigan, where she worked with one of her friends at a general hospital. However, after hearing that the Army was in need of nurses, she enlisted in 1943 and was eventually sent across the Atlantic.
Marcella's time in the Second World War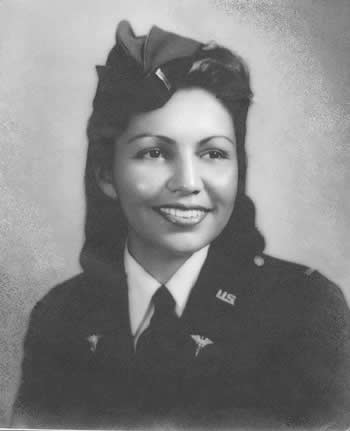 After some additional training in America, Marcella boarded the USS George Washington and was off to Liverpool England. After landing, Marcella was sent to Wales and spent a few weeks there waiting for an assignment. While in England, Marcella worked in a psychiatric ward but desired to be a nurse in a surgical ward. As she was preparing for the D-Day invasion, Marcella's transfer was granted and she became a surgical nurse.
Marcella served with the 76th General Hospital Unit in England, France, and Belgium. During D-Day, Marcella landed at Utah Beach, near Carentan, where she camped in a cow pasture for several days, helping wounded service members with medical aid and waiting for her next assignment. From there, Marcella was taken to Paris, France where she was temporarily assigned to a hospital in the city, known to the American Army as the 108th General Hospital.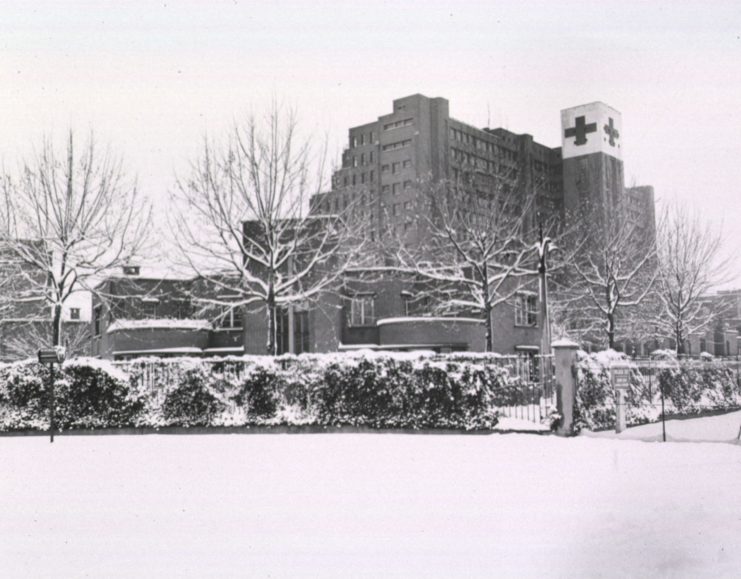 By December 1944, Marcella had arrived in Liege, Belgium, just in time for the start of the Battle of the Bulge. In Liege, Marcella worked in a thousand-bed hospital, tending to wounded Allied soldiers. Marcella's hospital was at risk during the German advance in the Battle of the Bulge, as they headed towards the Port of Antwerp. In fact, the German advance was so close to Marcella's hospital that the nurses were told to be packed and ready to be evacuated at a moment's notice, although they were not told why they may have to be evacuated. During the Battle of the Bulge, Marcella found herself only a few miles away from the frontlines and experienced buzz bombs night and day. Sadly, one buzz bomb that was dropped hit her hospital in Liege and 25 men died as a result.
During her time in military service, Marcella never experienced any racial discrimination. In fact, some of her colleagues who knew that her great-grandfather was a chief, assumed Marcella was an Indian princess. She left the Army as a First Lieutenant.
Marcella's life after the War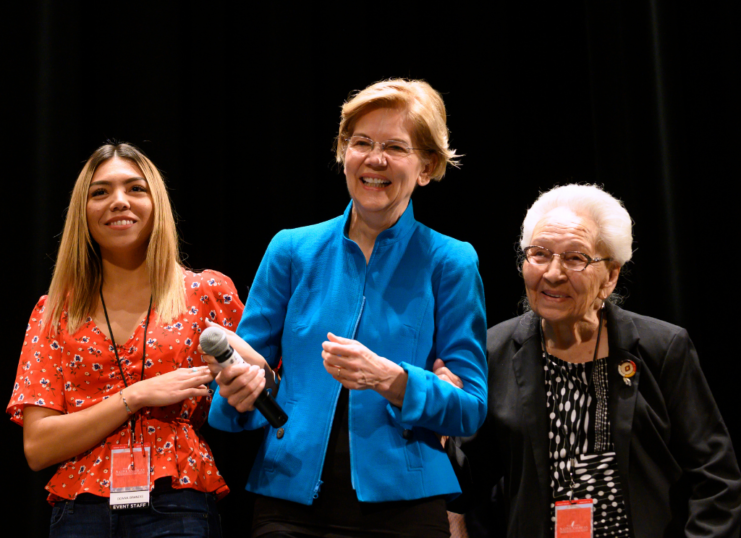 After she was discharged, Marcella returned home to South Dakota, where she continued to work as a nurse for the next three decades. Although Marcella did not face discrimination in the army, she faced it at home in Rapid City (South Dakota). As a Native American, she was not allowed to purchase rubbing alcohol or vanilla extract. When this law eventually changed in 1955, Marcella stated that it was unfortunate that the change in the law could not change the hearts of her fellow men.
Marcella went on to become Eagle Butte IHS (Indian Health Service) Hospital's director of nursing. Outside of her nursing career, shea had strong ties to her South Dakota and Cheyenne River Sioux community. She was a founding member of the North American Indian Women's Association and a member of the Cheyenne River Sioux Tribal Community from 1991 to 1995. During her time on the council, she helped pass a smoke-free policy in tribal chambers, and in 2015 the Cheyenne River Sioux Tribe became the first tribe in South Dakota to pass a smoke-free air act.
In 2004 at the 60th anniversary of D-Day, Marcella was awarded the French Legion Medal of Honour in France for her actions in the Army. In 2006, she was inducted into the South Dakota Hall of Fame as well as a lifetime achievement award from South Dakota State University. Most recently in 2020, Marcella was dubbed one of South Dakota's most influential women of the century by USA Today.
At nearly 102 years young, Marcella is still advocating for the Lakota community. She is currently working to have the medals of honor revoked to those U.S. Calvary servicemen who participated in the 1890 Wounded Knee Massacre that left close to 300 Lakota men, women, and children dead. Although her greatest pride is being a nurse during the Second World War, she wants to ensure her history continues to be passed down, telling young people to "learn the true Indian history and to follow in the steps of our ancestors."