Junior Howell, 91, was wounded 72 years ago on September 21, 1944, while fighting the Japanese on Peleliu Island in one of the Pacific Theater of World War II.
He was hit by shrapnel and was unconscious for three months.
On September 21, 2016, Howell received his Purple Heart medal.
"It's the end of World War II for me," Howell said. "…Everything turned out fine. I had a good life."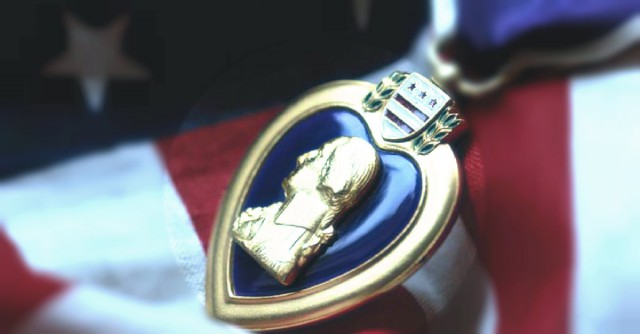 Over 100 people turned out to watch Howell receive his medal. Some were complete strangers just stopping by to pay their respects.
"From one vet to another, I wanted to show my support," ex-Army paratrooper Joe Litke said.
Howell was hit by a sniper during the war. He was originally denied the Purple Heart because phrases like "wounded in action against organized enemy" were simply overlooked.
Howell also lied about his injuries at the time so that he could get home quicker, which also contributed to the delay, Fox News reported.
"That's what's crazy," said Nate Jones, the current veteran's affairs service officer for the county. "Someone dropped the ball on him."
Howell applied for the medal in 1993 but was then declined.
They tried again, this time enlisting the assistance of Senator Jow Donnelly and got the approval.