On August 11, 1979 in the city of Bryansk, Antonina Makarova was sentenced to death. She became the first of three women given a death sentence in the post-Stalin era in the USSR. During World War II, called the Great Patriotic War in the USSR, she had collaborated with the Germans and shot Soviet partisan and civilian prisoners. After the war, she concealed her real identity and lived a peaceful life–until the KGB tracked her down.
The biography of Antonina Parfyonova (or Panfilova, according to another version) contains many obscure moments. According to the main version, she was born on March 1, 1920 in the village of Malaya Volkovka. It is believed that at one point she was given the last name Makarova by mistake in school, particularly because villagers like Antonina lacked passports. After completing her studies in the village, Antonina moved with her family to Moscow, where she began studying to be a doctor.

After the outbreak of the Great Patriotic War, Antonina voluntarily went to the front, where she worked as a medical attendant. In the fall of 1941, she survived the Vyazma operation for several days by hiding in the forest, but was found and arrested by the Germans. After a while Antonina, together with a soldier named Nikolay Fedchuk, escaped from captivity.
For several months, they wandered together in the district, trying to get out of the German encirclement. In January 1942, they managed to get to the village of Krasnyy Kolodets, where Nikolay had a wife and children. After Nikolay rejected Antonina's love, she was alone. For some time she lived with the local residents of Krasnyy Kolodets, but because of her promiscuous sex life, people soon began to treat her negatively and she had to leave the village.
For a short time Antonina roamed the villages, living with different people, and soon was going to join the ranks of Soviet partisans. However, seeing the conditions of Soviet collaborators, she decided instead to go to the service of the Germans.
First Antonina was engaged in prostitution, but soon the chief burgomaster Bronislaw Kaminsky gave her a Maxim machine gun for executing Soviet partisans and their families. She agreed and for this, she received a room at the local stud farm, which had been converted to a prison.

At her first execution, Antonina could not make her first shot for a long time, so the Germans made her drink alcohol. For the following executions, she did not need alcohol. During the interrogation, Antonina described her attitude towards the executed:
I did not know who I killed. They did not know me. So I was not ashamed before them. Sometimes, you shoot, you come closer, and some people still move. Then I shot again in the head…. All those sentenced to death were the same for me. Only their number changed. Usually I was ordered to kill a group of 27 people–so many partisans fit into the room for execution…. At the command of the authorities, I knelt and shot at people until they fell to the ground.
She also claimed during the interrogation that she regarded executions as an ordinary cost of wartime, and committed up to three executions each day. According to independent estimates, she shot about 1,500 people while working for the Germans, but passport data for only 168 people was able to be recovered. Mainly, Soviet partisans, members of their families, and civilians–including women, children and the elderly–were subjected to executions.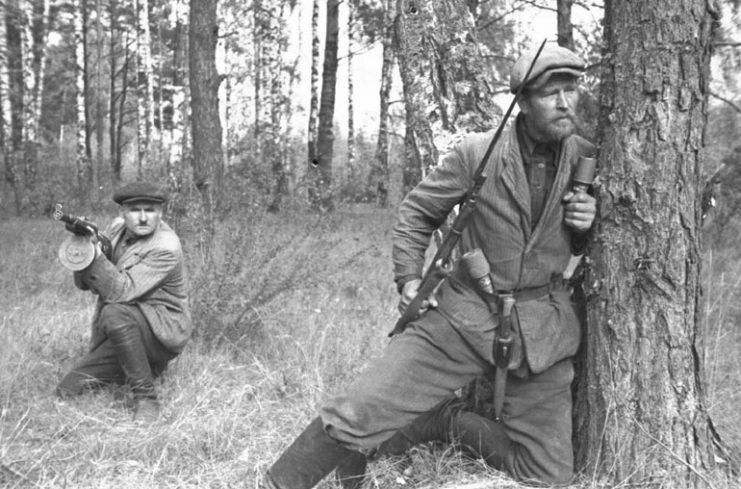 For carrying out one execution, Antonina received a reward in the form of 30 Reichsmarks. Afterward, she removed the clothes she wanted to keep from the dead. According to the recollections of eyewitnesses, Antonina often visited the prison and examined the prisoners, looking for new clothes. Soon rumors spread in the district about a woman with a machine gun, nicknamed "Tonya the Machine-Gun Girl" (Ton'ka-pulemetchitsa). Some partisans declared a hunt for her, but could not find her.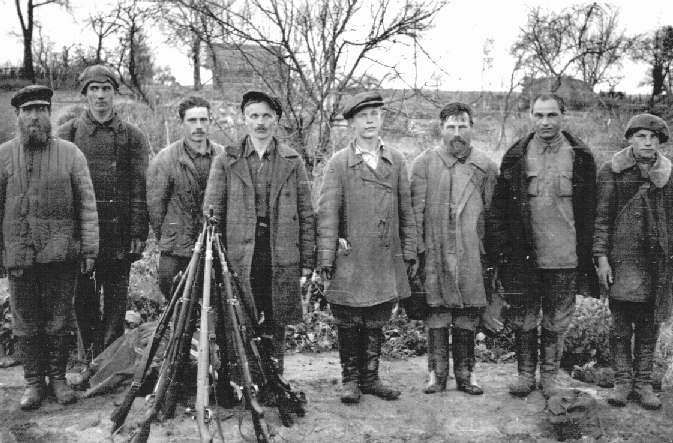 In the evenings, Antonina spent time at a music club where she, along with other women, consumed alcohol, danced and became intimate with German soldiers. In the summer of 1943, she was detached to a German hospital in the rear for the treatment of syphilis. This saved her from being captured by the Red Army, which liberated Lokot on September 5. While at the rear, Antonina started an affair with a German corporal, who secretly took her first to Ukraine, and then to Poland.
In Poland, the Germans killed the corporal helping Antonina, and she was sent to a concentration camp in Koenigsberg. She was there until 1945 when the Red Army captured the city. To avoid detection of her real identity, Antonina claimed she was a Soviet nurse in the 422nd Sanitary Battalion from 1941 to 1944. Thanks to a stolen military ticket from a murdered prisoner, she managed to escape punishment, and got a job as a nurse in a Soviet mobile hospital.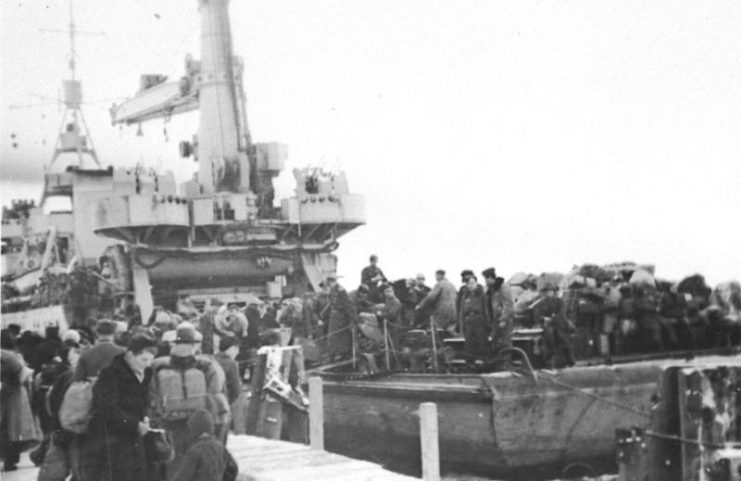 After some time, Antonina met Sergeant Viktor Ginzburg, whom she married a few days later. Antonina Makarova took her husband's surname and started a new life as Antonina Ginzburg. The newlyweds settled in the city of Lepel and soon they had two daughters. Antonina worked at a garment factory, received awards, and her photographs were shown in the local museum.
However, for a long time she was withdrawn and taciturn. During her interrogation, she said, "It is impossible to be afraid constantly. For the first ten years, I waited for a knock at the door, and then calmed down. There are no such sins that the whole life of a person is tormented."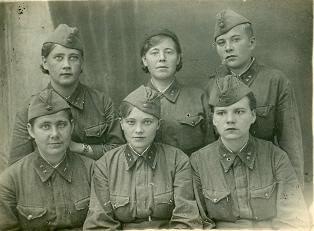 State security officers began to search for the collaborator Tonya the Machine-Gun Girl in 1943. However, they had little data from witnesses–they remembered her face, but no one knew her name. For this reason, the search dragged on for many years. In 1976, by coincidence, a collaborator named Nikolai Ivanin was interrogated, and he knew about Antonina Makarova. In addition, that same year, one of Antonina's brothers told the KGB about his family and sister named Antonina Ginzburg, who used to be called Antonina Makarova.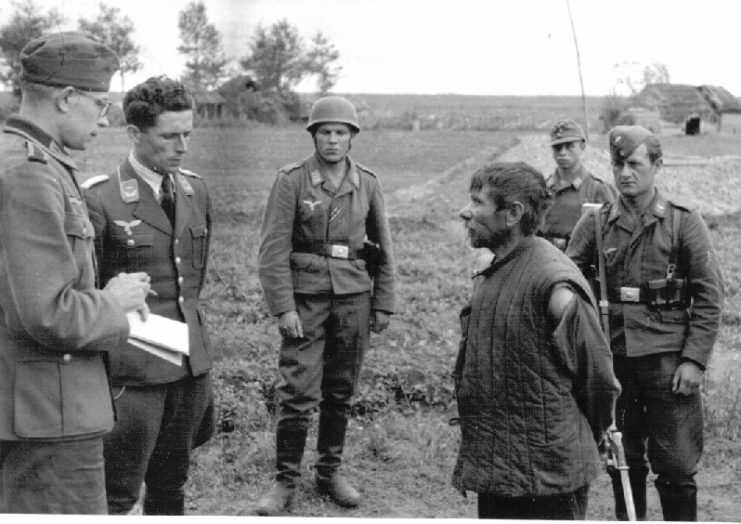 In July 1978, KGB officers conducted secret operations, during which several witnesses identified Antonina Ginzburg as the executioner Ton'ka-pulemetchitsa. In September, Antonina was arrested and taken to Bryansk, where she was placed in a pretrial detention center. Operative Peter Golovachev described her behavior: "No fear, no excitement, no tears. Until the last minute."
While in the pretrial detention center, Antonina behaved coolly, sure that she would not receive more than three years' imprisonment. During the interrogation, she was calm and answered all the questions of the investigators without hesitation. The detention of the "veteran" Antonina Ginzburg caused a widespread public response, and information about it was published in the newspapers.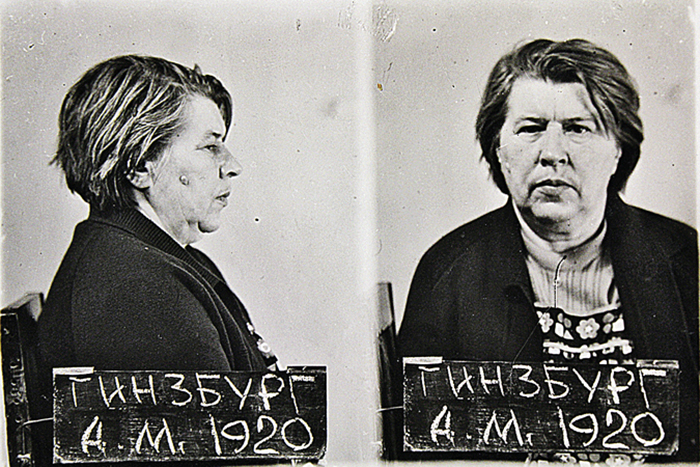 During the investigation, Antonina did not talk about her family and did not want to communicate with them. Viktor Ginzburg, not knowing the reason for his wife's arrest, repeatedly tried to obtain her release. He threatened the investigators that he would write a complaint to the U.N. and to Soviet General Secretary Brezhnev. Because of this, the investigators told him the whole truth. It is reported that Victor "became gray and aged in one night." He immediately took his daughters and left Lepel.
Read another story from us: Executed by Nazis – German Soldier Became a Hero of the Soviet Union
On November 20, 1978 Antonina plead guilty to the proven murder of 168 people, but when she found out that she was sentenced to be shot, she applied for pardon several times. All her petitions were rejected. On August 11, 1979, at 6 AM, the death sentence was carried out.
The story of Antonina Makarova is often called a dark side of the Great Patriotic War. She is one of the bloodiest women in history. Currently the criminal case of the Tonya the Machine-Gun Girl is kept in closed KGB archives.