The Royal Navy has been tasked by the UK's Ministry of Defence (MoD) to dismantle the masts atop the wreck of the SS Richard Montgomery, which has sat beneath the waters of the Thames Estuary in Kent since World War II.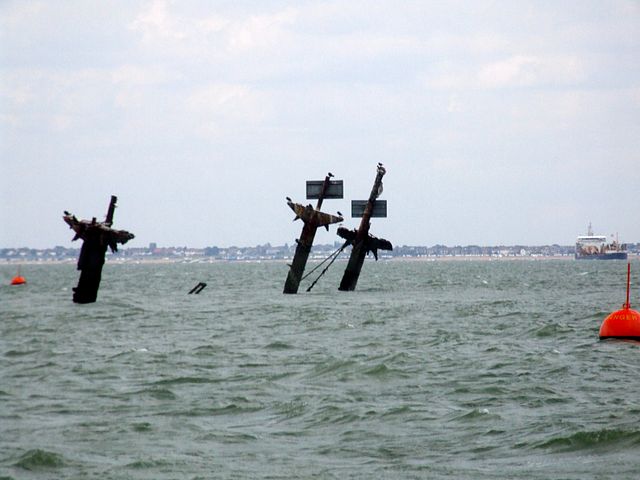 The SS Richard Montgomery has been in the news numerous times over the years over fears its cargo – which includes 1,400 tons of munitions – could explode and cause a five-meter-high tsunami that would cause devastation along the Kent coastline and surrounding areas.
The munitions aboard include 2,000 cases of fragmentation cluster bombs and 208 tons of TNT-containing bombs. Medway Ports is responsible for marking and guarding the wreck on behalf of the Maritime and Coastguard Agency. In 1973, the Protection of Wrecks Act made the wreck a prohibited site, due to the danger of explosion, and warning signs have been fastened to the ship's masts. Buoys also circle the area, ensuring shipping vessels avoid it.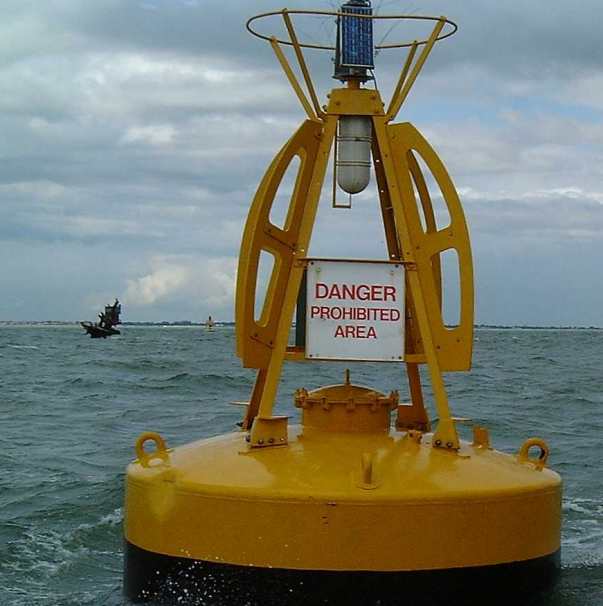 During the summer of 1944, SS Richard Montgomery left port in the US for the UK. It was anchored in the Great Nore Anchorage in August of that year when it began to drift and hit a sea bank, causing it to sink.
The initial salvage attempt caused the ship's hull to crack open and several cargo holds toward the bow end to flood. Crews were able to remove around half of the munitions by using the vessel's own cargo handling equipment.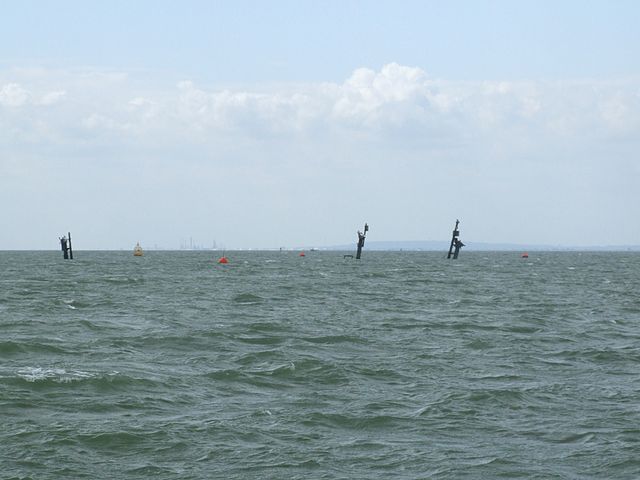 The most recent safety survey carried out by the UK Department of Transport noted the ship's three masts were in poor condition and at risk of breaking and triggering an explosion that could throw "a 300M wide column of water and debris nearly 3,000M into the air." According to MoD documents obtained by The Telegraph, the "worst-case scenario" would see civilian deaths and damage to the nearby gas and oil facilities in Sheerness.
Due to this, the MoD has tasked bomb disposal experts with the Royal Navy and 29 Explosive Ordnance Disposal Group with making the wreck safe by removing the masts. Those involved are specially trained in underwater demolitions and will be working closely with the MoD's Salvage and Marine Operations.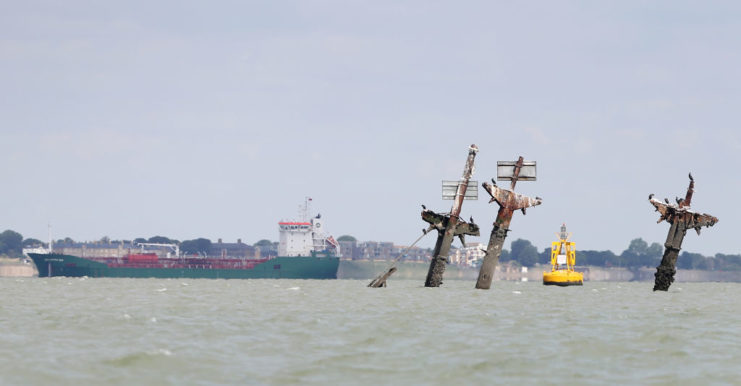 More from us: The World's Deepest Shipwreck Is That of a WWII-Era Destroyer Sunk in 1944
A survey was conducted of the seabed around the SS Richard Montgomery in October 2021 to check for spilled explosives. Work on the ship will begin in June 2022 and is expected to last two months.