Storied politician and World War II veteran Robert "Bob" Dole has passed away at the age of 98. News of his death was announced by his wife on the Elizabeth Dole Foundation Twitter account.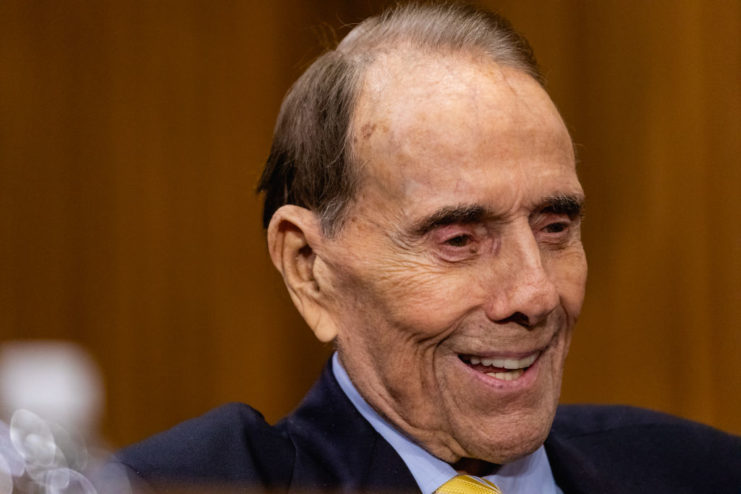 In a short statement, Elizabeth Dole wrote:
"Senator Robert Joseph Dole died early this morning in his sleep. At his death, at age 98, he had served the United States of America faithfully for 79 years."
News of Dole's death follows the announcement this past February that he was seeking treatment for advanced lung cancer. The diagnosis was just one of many ailments he'd suffered in recent years, with him having undergone surgery for prostate cancer in 1991 and abdominal aneurysm surgery a decade later.
It is with heavy hearts we announce that Senator Robert Joseph Dole died early this morning in his sleep. At his death, at age 98, he had served the United States of America faithfully for 79 years. More information coming soon. #RememberingBobDole pic.twitter.com/57NtGfqtmL

— Elizabeth Dole Foundation (@DoleFoundation) December 5, 2021
Dole was born in Kansas and eventually went on to become a star athlete while in college. In 1942, he joined the US Army, and a year later was called up for active duty. After completing basic training, he was sent to Officer Candidate School, and despite wanting to enter the Medical Corps was sent to New York to begin engineer training.
Just before Christmas 1944, he was sent to Italy, and in February 1945 was assigned to the 10th Mountain Division, I Company after its commanding officer was killed. By then, the fighting was largely isolated to the northern mountains, something Dole commented on in his 2005 memoir, One Soldier's Story.
"I thought it was mighty odd that a kid from Kansas who had seen a mountain up close only once in his life would be assigned to lead a platoon of mountain troops," he wrote. "We Kansans didn't ski much."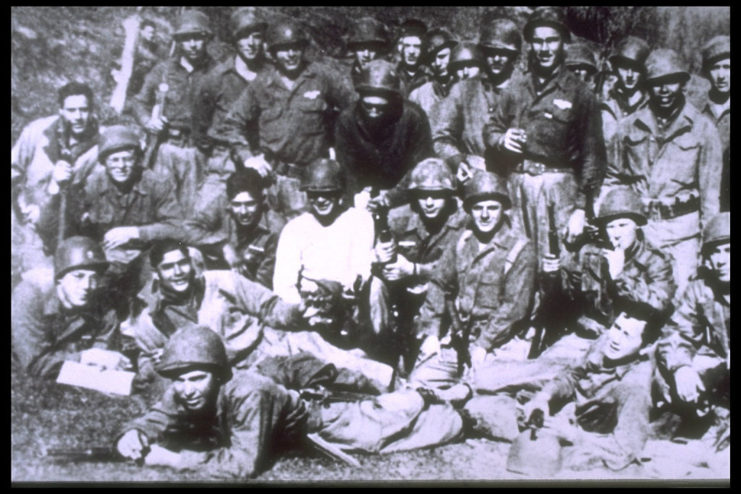 During a routine night patrol, Dole received minor injuries from grenade fragments. During an assault on April 14, 1945, he received injuries that would forever change the trajectory of his life. It began with Allied bombers attacking German bunkers, after which Dole and his unit were told to cross the valley and take control of an area known as Hill 913.
The assault was slow and the unit lost many men. Dole knew he needed to call in reinforcements, but found his radio operator slumped over, covered in blood. While trying to get him to safety, Dole himself was wounded, suffering life threatening injuries. His shoulder and spine were severely injured, leading him to become temporarily paralyzed.
After being rescued by field medics, he was transported to hospital. He spent the next 39 months recuperating from his injuries. By the end of his treatment, he had lost all use of his right arm and his left arm was left with minimal functionality.
For his efforts during WWII, Dole was awarded the Purple Heart twice and two Bronze Stars with oak leaf cluster.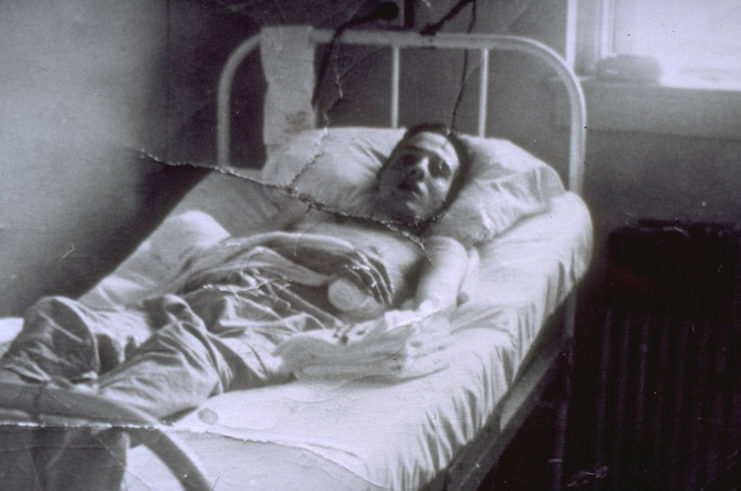 Dole's injuries prompted a career change, with him leaving his athletic aspirations behind for a job in politics. He arrived in Washington, D.C. during the early days of the Kennedy administration, and went on to serve in the US Senate for 27 years, including two stints as the Senate Majority Leader.
Among his achievements were the shaping of foreign policy, tax policy, rights for the disabled, and the implementation of farm and nutrition programs.
In 1976, Dole was asked to be the running mate for President Gerald Ford, but the pair lost to Jimmy Carter and Walter Mondale. In 1980 and 1988, he vied for the Republican presidential nomination, but lost. He secured the position in 1996, but lost the election to Democratic candidate Bill Clinton.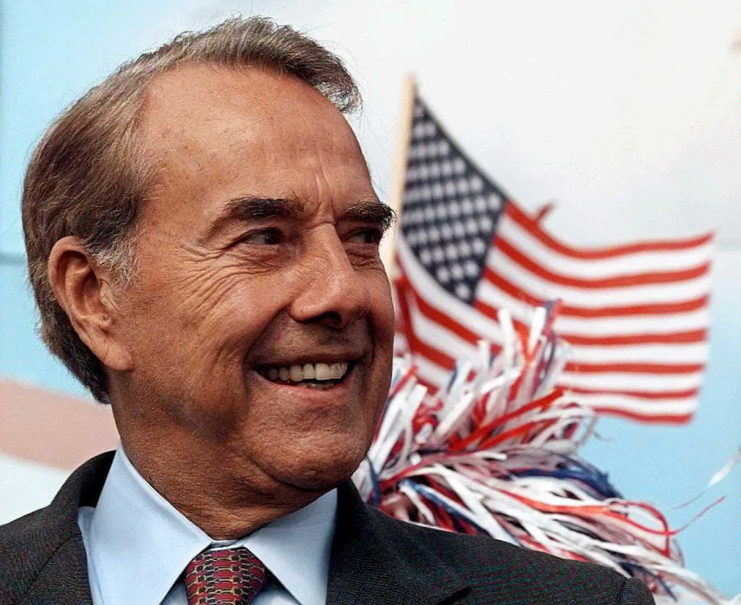 In his later years, Dole dedicated his life to working with wounded veterans, those buried at Arlington National Cemetery and keeping the efforts of those who served in WWII in the public eye.
President Donald Trump presented Dole with the Congressional Gold Medal in 2018, making him the eighth senator to receive the honor. "In hearing [Dole's] story, they will truly learn what it means to be a great American," said Trump. "Bob, that is the legacy that you have left our nation and it will outlive us all."
The following year, Congress unanimously voted to promote him from captain to colonel for his service during WWII.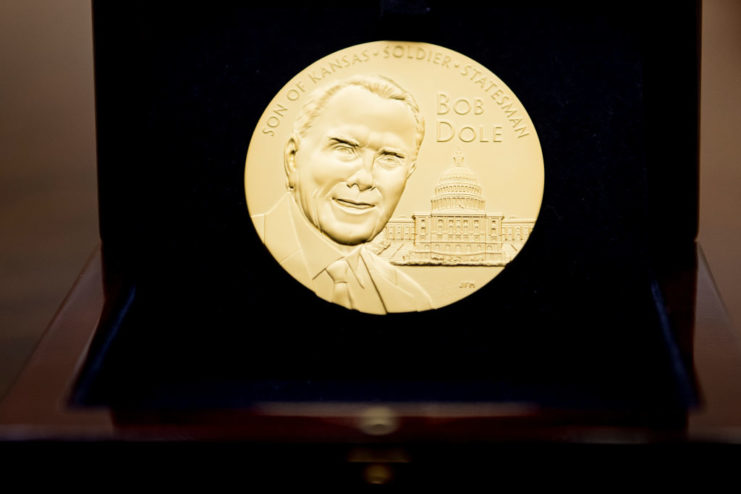 Dole is survived by his wife and daughter.