The remains of American-born French performer Joséphine Baker will be reinterred at the Panthéon mausoleum in Paris, France. An aide for President Emmanuel Macron confirmed the decision, which was made after a petition regarding Baker received 38,000 signatures.
Reinterment of a French war hero
Joséphine Baker died in 1975 and her body laid to rest in Monaco. She was buried in her French military uniform and the medals she earned for her work during the Second World War. Her family had previously requested her remains be relocated to the Panthéon, which is the burial place of such French icons as scientist Marie Curie, philosopher Voltaire and writer Victor Hugo.
The family's advocacy led to the creation of a petition, which pushed for Baker's reinterment at the mausoleum. "She was an artist, the first Black international star, a muse of the cubists, a Resistance fighter during the Second World War in the French Army, active alongside Martin Luther King [Jr.] in the Civil Rights fight," it reads.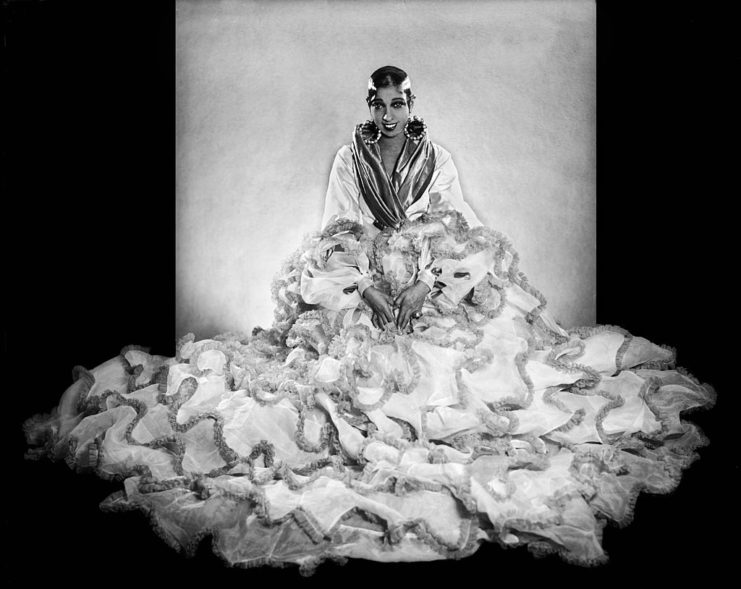 Under French law, only the President can approve who gets inducted into the Panthéon. According to President Macron, Baker will be reinterred on November 30, 2021. She'll be the first Black woman to receive the honor and just the sixth female to be buried at the mausoleum, which is currently home to the remains of 80 individuals.
Involvement in the French Resistance
While born in America, Joséphine Baker adopted France as her home after moving to the country in the 1920s. When the Germans invaded in 1939, she was approached by Jacques Abtey, an intelligence agent with the French Military, to join the Deuxiéme Bureau. While the agency shied away from recruiting women, they felt her celebrity status would be an asset.
Baker used her connections to gain entry into parties that Nazi officials attended. She gathered information about German movements, scribbled them on musical scores with invisible ink, and passed them on to Allied officials. She hid the messages in her underwear and used her celebrity status as justification for her constant traveling.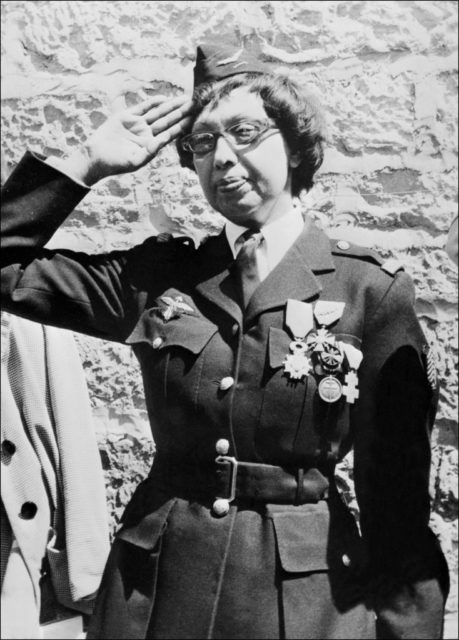 She also aided the French Resistance in other ways. Due to her marriage to a Jewish man, it was advised she move to the south. She rented a chateau, where she hid refugees and Resistance members. She also spent time in Monaco, using her connections to secure passports for Jews looking to flee Eastern Europe.
Baker refused to accept money for her work in the French Resistance. However, the French government would not allow her to forego recognition. She was appointed as an officer with the Women's Auxiliary of the French Air Force, and in 1945 she was presented with the Croix de Guerre and the Rosette de la Résistance by General Charles de Gaulle. He also named her to Chevalier de Légion d'Honneur, the highest order of merit for military and civil action.
From poverty to stardom
Joséphine Baker was born Freda Josephine MacDonald in 1906 in St. Louis, Missouri. Her early life was marked by abuse and poverty, and she was living on the streets by the time she was a teenager. She moved to New York City, where she was approached by a talent recruiter looking for entertainers to perform in an all-Black revue in Paris.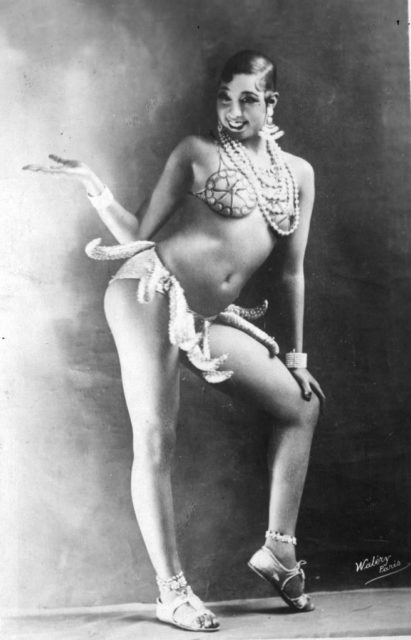 After making her debut in Revue Négre at the Théâtre des Champs-Élysées in October 1925, Baker rose to international stardom. Her act sold out nightly, and she soon earned the nickname "Bronze Venus." Her success spanned through the 1920s and '30s, and she appeared in four films: Siren of the Tropics (1927), ZouZou (1934), Princesse Tam Tam (1935) and Fausse Alerte (1940).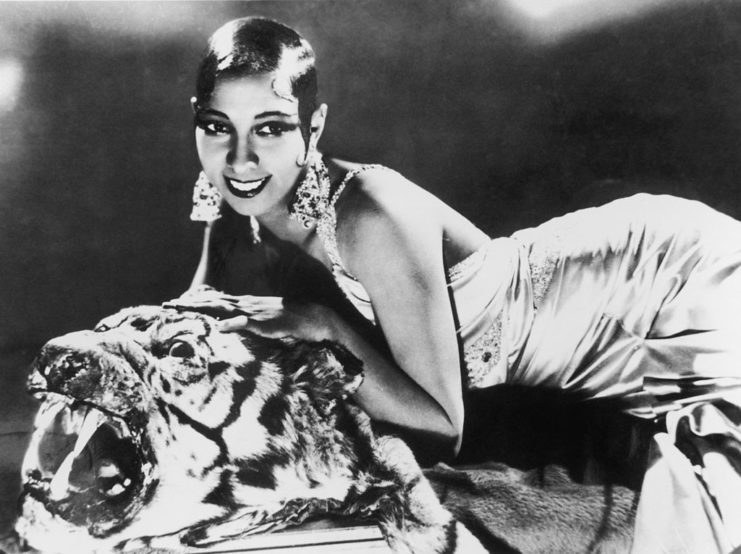 She married French industrialist Jean Lion in 1937, through whom she obtained French citizenship.
After World War II, she became active in the Civil Rights Movement. She was an outspoken activist who refused to perform at venues that refused to allow a racially mixed audience. Her activism saw her participate in the March on Washington on August 23, 1963, where she witnessed Martin Luther King Jr. recite his "I Have A Dream" speech.