There are few individuals who can say they served in the US Navy and had a career as a NASA astronaut. It's something John Bennett Herrington can boast and an accomplishment that allowed him to make history as the first Native American to fly in space.
Entry into the US Navy
John Herrington, of the Chickasaw Nation, was commissioned to the Navy in March 1984 from the Aviation Officer Candidate School at Naval Air Station Pensacola. After conducting flight training, he was designated a Naval Aviator and proceeded to Patrol Squadron Thirty-One (VP-31) at Moffett Federal Airfield. While there, he trained in the P-3C Orion maritime patrol aircraft.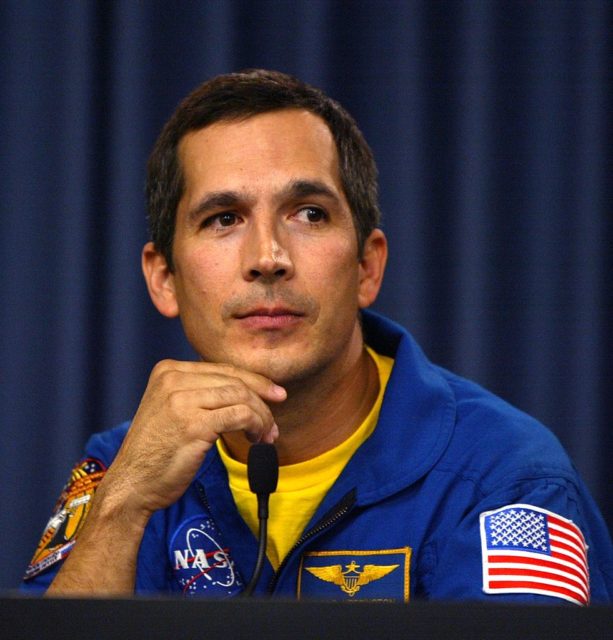 His first operational assignment saw him assigned to the Patrol Squadron Forty-Eight (VP-48). He made three deployments – two to Naval Air Facility Adak in Alaska and one to the Naval Air Station Cubi Point in the Philippines. While with the squadron, he was made a Mission Commander, a Patrol Plane Commander and a Patrol Plane Instructor Pilot.
Herrington later returned to VP-31, serving as a Fleet Replacement Squadron Instructor Pilot. In January 1990, he was selected to attend the US Naval Test Pilot School at Naval Air Station Patuxent River. He graduated that December, after which he reported to the Force Warfare Aircraft Test Directorate as a project test pilot for the Joint Primary Aircraft Training System.
During this posting, he flew variants of the P-3 Orion, the de Havilland Canada Dash 7, and the T-34C Turbo Mentor.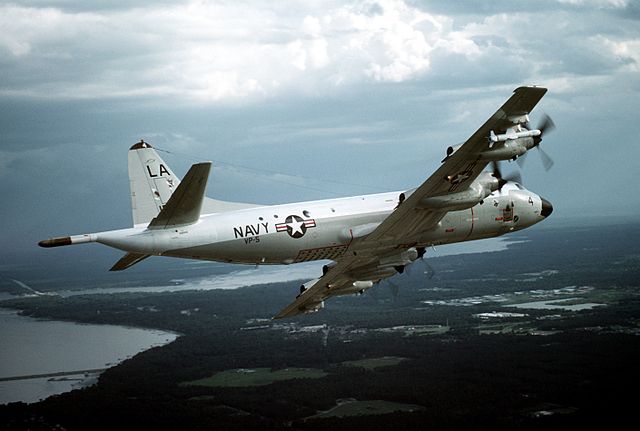 In June 1995, following his promotion to aeronautical engineering duty officer, Herrington reported to the Naval Postgraduate School, where he graduated with a Masters of Science in aeronautical engineering. He was then assigned as a special projects officer with the Bureau of Naval Personnel Sea Duty Component.
Groundbreaking NASA career
In April 1996, John Herrington joined NASA, and two months later traveled to the Lyndon B. Johnson Space Center to begin his training. After two years, he qualified for a flight assignment as a mission specialist. He was assigned to the Flight Support Branch of the Astronaut Office as a member of the Astronaut Support Personnel team responsible for Shuttle launch and post-landing operations.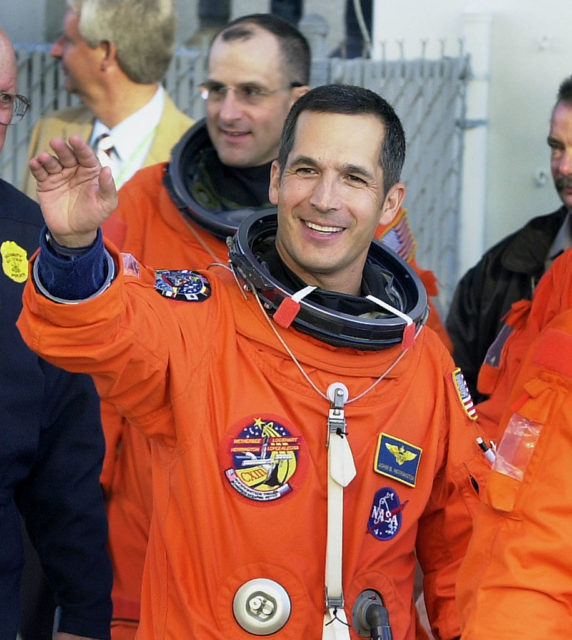 After a few years, he was chosen to be a Mission Specialist on the 16th Space Shuttle mission to the International Space Station: STS-113. Endeavour took off from Kennedy Space Center on November 23, 2002, with Herrington aboard. To pay tribute to his Chickasaw heritage, he took with him the tribe's flag, six eagle feathers, two arrowheads, and a braid of sweetgrass.
The crew's mission was to deliver the P1 Truss, which provides structural support to the space station's radiators. It also delivered the Expedition 6 crew for their six-month stay and took home those with Expedition 5. It returned to Earth on December 7, with Herrington having performed three spacewalks, totaling 19 hours and 55 minutes.
This marked the first time a Native American individual had traveled to space. The momentous occasion was commemorated in 2019 when Herrington's image was featured on the Sacagawea coin.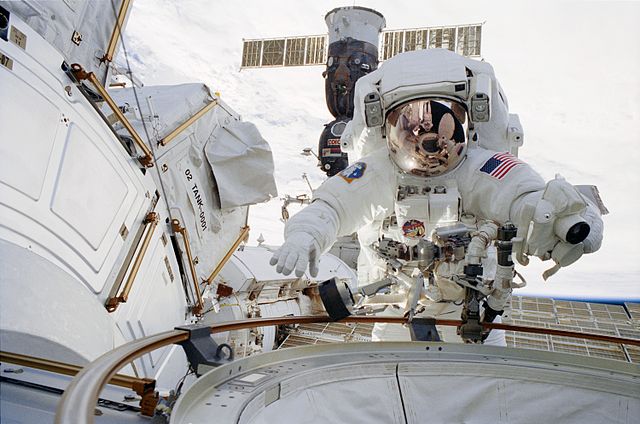 In July 2004, Herrington served as the commander for the NEEMO 6 mission aboard the Aquarius underwater laboratory. He lived and worked beneath the water for 10 days as part of a study into human survival techniques. The aim was to better prepare for additional space missions.
Post-NASA and Navy
John Herrington retired from the Navy and NASA in July 2005. Throughout his career, he logged more than 3,800 flight hours in over 30 aircraft, as well as 13 days, 18 hours, and 47 minutes in space. For his military service, he was awarded the Navy Commendation Medal, three Sea Service Ribbons, the Navy Meritorious Unit Commendation, the National Defense Service Medal, the Coast Guard Meritorious Unit Commendation, and the Coast Guard Special Operations Service Ribbon.
Following his retirement, he became the Vice President and Director of Flight Operations for Rocketplane Limited Inc. He was only in the position for two years before resigning, citing a desire to focus on his public speaking engagements and work with the Chickasaw Nation.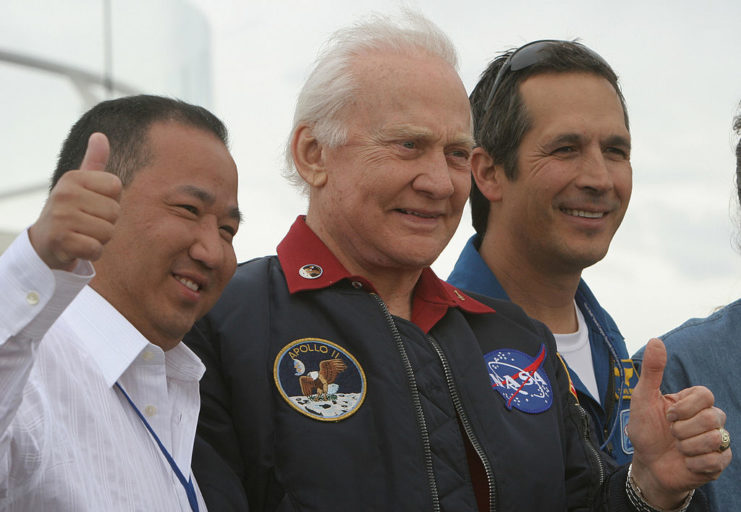 For his many achievements, Herrington was inducted into the Chickasaw Hall of Fame in 2002. He has also been inducted into the International Air & Space Hall of Fame at the San Diego Air & Space Museum and the National Native American Hall of Fame.
Herrington travels across the US, speaking with educators, students, and non-profits on topics related to his STEM and aviation background. He also provides part-time support for the Center for Space Studies at the University of Colorado.