"In one of the buildings on the base, they had photographs of all of the Apollo astronauts hanging on the wall." He added, "Seeing those photos really got me interested."
The career of Eminence, Missouri resident Thomas Akers has—in quite literal terms—risen to meteoric heights. A veteran of four Space Shuttle flights made during the 1990s, Akers recognizes that his career as an astronaut was a dream achieved through the boost provided from the training he received in the United States Air Force.
Born in St. Louis on May 20, 1951, Akers explained that his parents made the decision to move to the community of Eminence when he was four years old to find a quieter location to raise their family.
"I am a twin and we have an older brother as well," said Akers during a recent interview. "My father worked in St. Louis as a carpenter and was only home on weekends while we were growing up," he added.
Graduating in 1969 as valedictorian of his high school class, he enrolled at the University of Missouri-Rolla to pursue a degree in applied mathematics, a subject he enjoyed. Additionally, he explained, the math teacher at Eminence High School planned to retire in the next few years, which was a position that interested young Akers. He went on to earn his bachelor degree in 1973 and his Master of Science degree in 1975.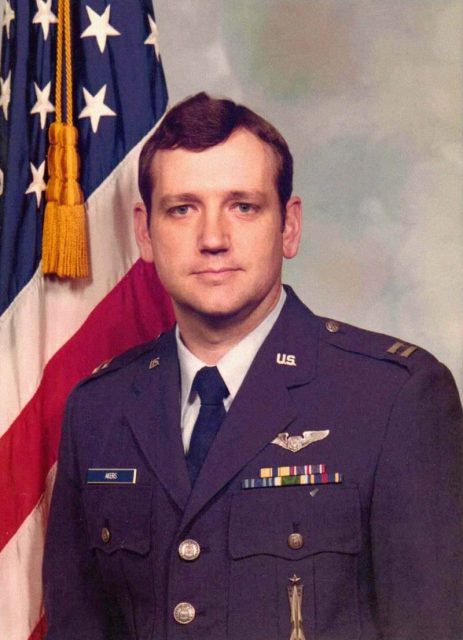 "I managed to pay for my college through scholarships and working as a park ranger at Alley Springs during the summer months," he said. "My wife and I were married while I was still in college and shortly after I finished my education, I was talked into becoming the high school principal at Eminence and did that for the next four years."
A few months into his employment as principal, he and his wife welcomed their first child, David, into the world. Three years later, an Air Force recruiter visited the high school to recruit their math teacher to fill technical vacancies. The teacher was not interested in pursuing a military career but Akers read the brochures left behind and decided the Air Force might offer a beneficial opportunity.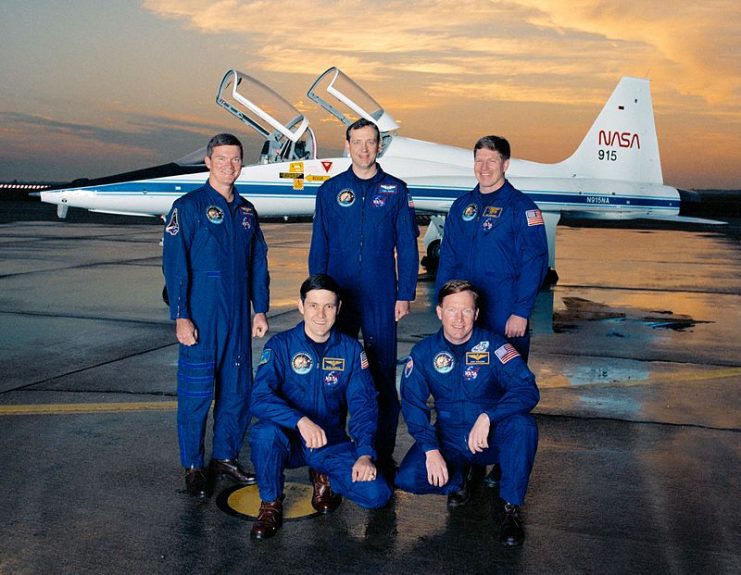 "I didn't want to be a high school principal the rest of my life and chose to enlist in May 1979," he said. "My first three months in the Air Force were spent at Officer Training School at Lackland Air Force Base [Texas] followed by my first duty assignment at Eglin Air Force Base in Florida."
Throughout the day Akers was an air-to-air missile analyst, but in the evenings he taught math and physics courses at Troy State University. In 1980, while in the midst of a frenetic work schedule, his family grew with the addition of his daughter, Jessica.
It was also during this period that the airman received an incentive ride in the backseat of an F-4 Phantom supersonic jet—a thrilling experience that not only inspired his desire to fly, but would also lead to his becoming qualified to apply for the astronaut program.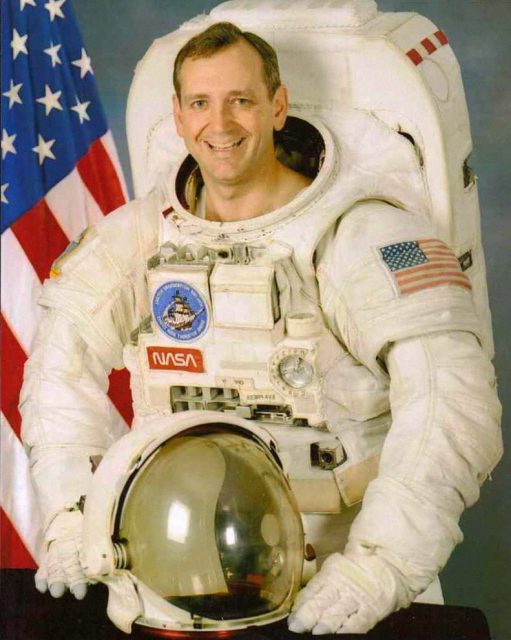 "In 1982 I was selected to attend Air Force Test Pilot School at Edwards Air Force Base in California," he said. "In one of the buildings on the base, they had photographs of all of the Apollo astronauts hanging on the wall." He added, "Seeing those photos really got me interested in the potential of becoming part of the astronaut program."
Returning to Eglin in 1983, Akers worked on weapons development programs for several types of aircraft. He applied for the astronaut program through the Air Force in 1985 but was not selected. The following year, he again went through the application process; however, the program was temporarily suspended after the Challenger incident in January 1986.
"In 1987, I again applied for the program and was selected," Akers said. "As part of the selection process, there were approximately 100 individuals interviewed for a final class of only 15 astronaut candidates," he said.
As Akers explained, he remained a member of the Air Force but was assigned to NASA. Completing about a year of astronaut candidate training at Johnson Space Center in Houston, he participated in his first space flight in October 1990, assisting in the deployment of an interplanetary probe.
The Space Shuttle Endeavor made its maiden flight in May 1992 with Akers aboard for his second mission. The astronaut would again travel to space in 1993 and 1996, finishing his NASA career after accumulating more than 800 hours of space flight and 29 hours of space walking over the course of four missions.
"I left NASA in 1997 and the Air Force assigned me as commander of the ROTC program at the University of Missouri-Rolla," Akers explained. "I retired from the Air Force two years later at the rank of colonel."
The veteran remained at Rolla for a number of years, serving as an instructor in the university's math department until retiring in 2010. He and his wife now reside on a small farm near his hometown of Eminence.
Reflecting on his fascinating experiences, Akers acknowledges his professional achievements were made possible through the military, a supportive family, and God's guidance and blessings.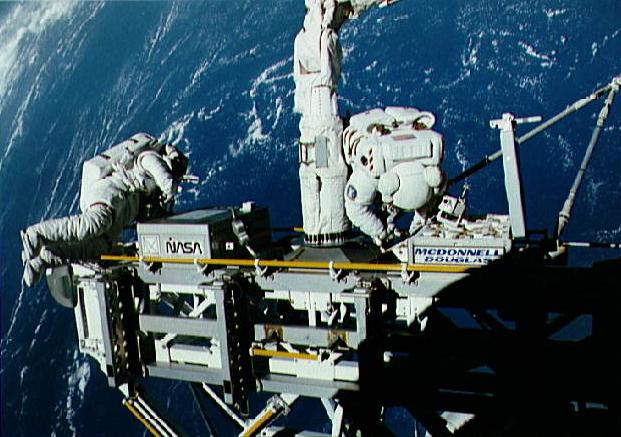 "The greatest benefit I learned in the Air Force is the value of teamwork—each person relies on everyone else to accomplish the mission," he affirmed. "Additionally, in the scientific and engineering fields, you don't place much value on positions or titles but rather on competencies and abilities, all of which helped prepare me for NASA."
Read another story from us: Missiles of Missouri – Jamestown veteran served as commander for Minuteman II missile crews
He added, "And all of this would not have happened without the support of my wife, Kaye. She understood the risks during the entire time I was flying and performing space flights but never let on as to any worry. However," he concluded, "once I finally stopped flying, she told me how worried she had actually been."
Jeremy P. Ämick writes on behalf of the Silver Star Families of America.