In the early 20th century, the dreadnoughts ruled the seas. These ships were next generation, powerful battleships that instantly made anything prior obsolete.
The concept was created by the British, with the Royal Navy's HMS Dreadnought. This ship changed battleship design forever. Conventionally, a battleship carried many guns of varying sizes, mounted anywhere they would fit, with priority on smaller guns, as battles were expected to reach close ranges where large slow firing guns were less useful.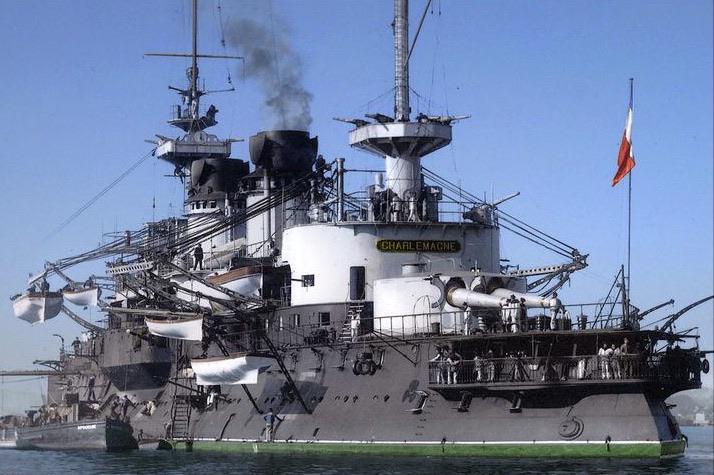 These weapons were for the most part aimed by their operators, and not from a centralised fire control system. This caused a frenzy of uncontrolled fire, which was essentially a naval version of spray and pray, where it was hoped some shots would hit the target.
This era of ship also used coal-fired piston engines, making them slow, and producing clouds of thick smoke which could give a fleet's position away before they even rose over the horizon.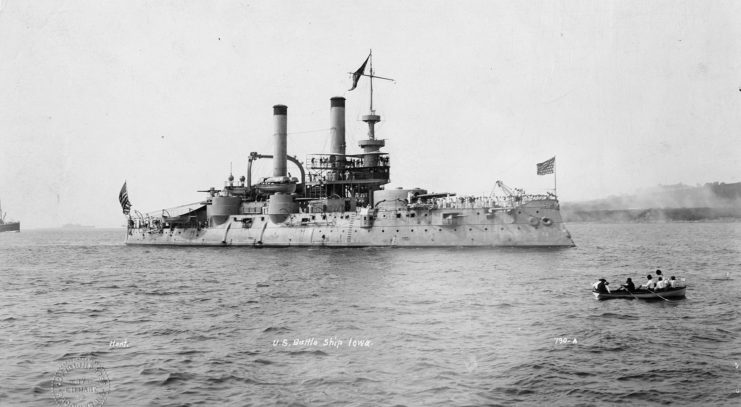 The HMS Dreadnought (meaning 'fear nothing'), commissioned in 1906, immediately made every single battleship before it obsolete. Instead of a chaotic arrangement of armaments, the Dreadnought placed emphasis on large, accurate guns for use against enemy ships, known as an 'all-big-gun' arrangement.
It carried ten 12 inch (300 mm) guns mounted in five turrets, three of which where placed on the ship's centreline. These guns were directed by a central fire control, and could rotate to form a incredibly powerful broadside, where eight 12 inch guns could be aimed and fired simultaneously.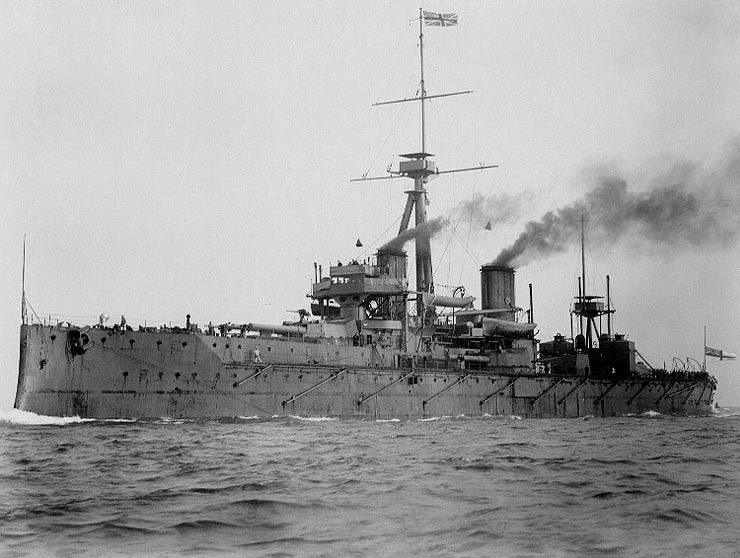 The Dreadnought also revolutionised propulsion, as it was the first capital ship to use oil-powered steam turbines. These were much more efficient, the fuel was logistically easier to transport and store, but most importantly, it made the Dreadnought faster than any large battleship before it.
At the time it entered service, the Royal Navy had a weapon capable of accurately firing on any other battleship from much longer range, and escape with its higher speeds. This large ship became a symbol of power, and sparked a naval arms race around the world to catch up to the British.
The impact it had was so strong, that any battleship built in this generation would be known as a 'dreadnoughts', and anything built before it were known as 'pre-dreadnoughts'.
Ironically, the arms race sparked by the Dreadnought meant it became obsolete itself just a few years later, by newer foreign and British designs. By 1912, the British once again released a step up with the Orion-class battleships. These carried even bigger 13.5 inch (343 mm) guns, all mounted on the centreline.
The class used 'super-firing' turret arrangements, where one turret was place behind and above another, allowing them to both engage a target in the same direction. This class were referred to as 'super-dreadnoughts'. Once again, battleships built to similar specifications were also called super-dreadnoughts.
Many of the early dreadnoughts were used in WWI. Shortly after the war in 1922, the victorious allies signed the Washington Naval Treaty, which limited the construction of battleships, battlecruisers and aircraft carriers by those who signed. This treaty put a stop to the naval arms race that was expected to occur in the aftermath of WWI.
After signing the treaty, many nations chose to axe their now-ageing early dreadnoughts. Many of the more recently built super-dreadnoughts were retained, and saw action during WWII, like the USS Texas.
The dreadnought name began to fall from use in the 1920s, as most battleships fit the specifications by that point. It could be said that the groundwork laid by these early behemoths culminated in battleships like the Japanese Yamato and Musashi sister ships, which were the heaviest and most heavily armed battleships ever built, carrying nine 19 inch (460 mm) guns and displacing over 75,000 tons, over three times that of the original HMS Dreadnought.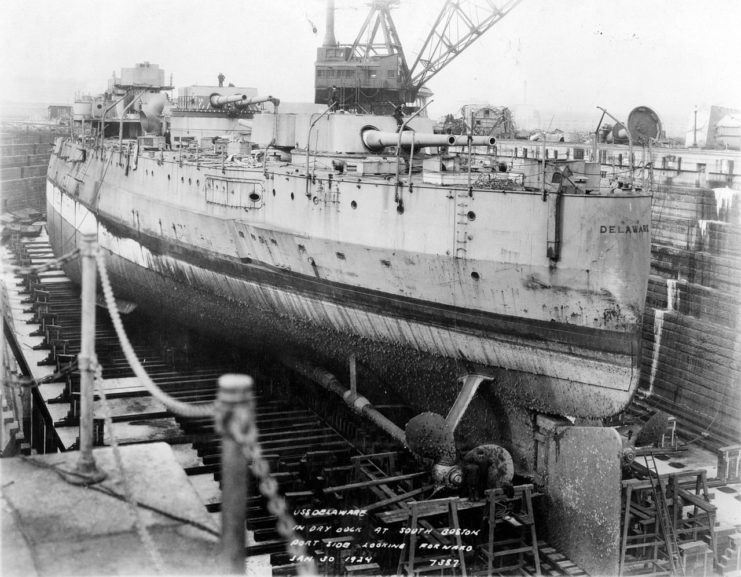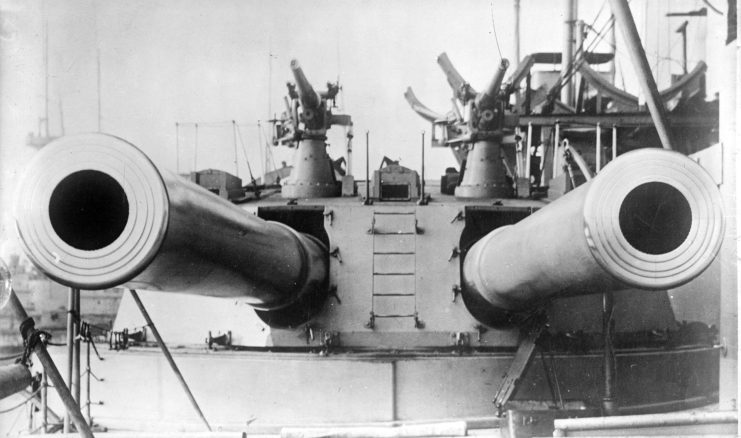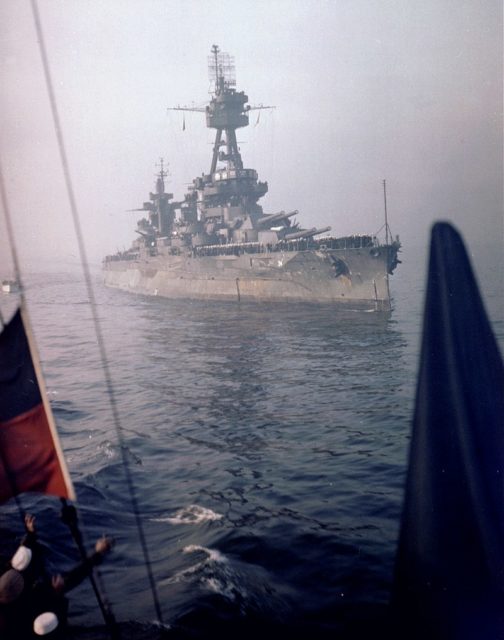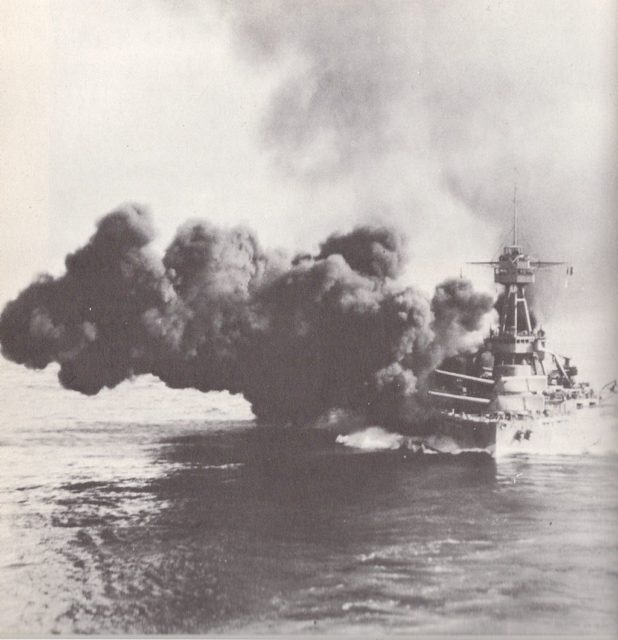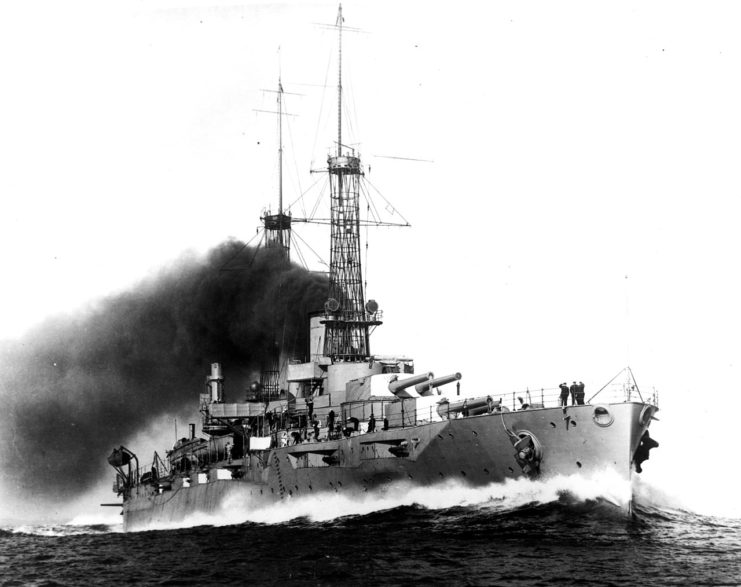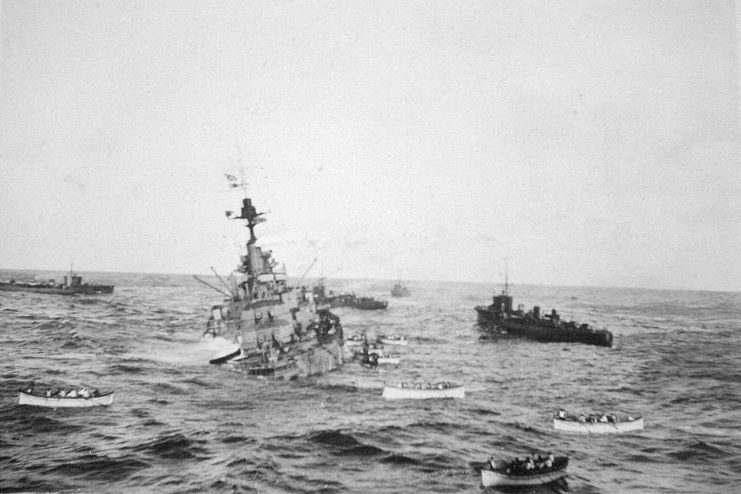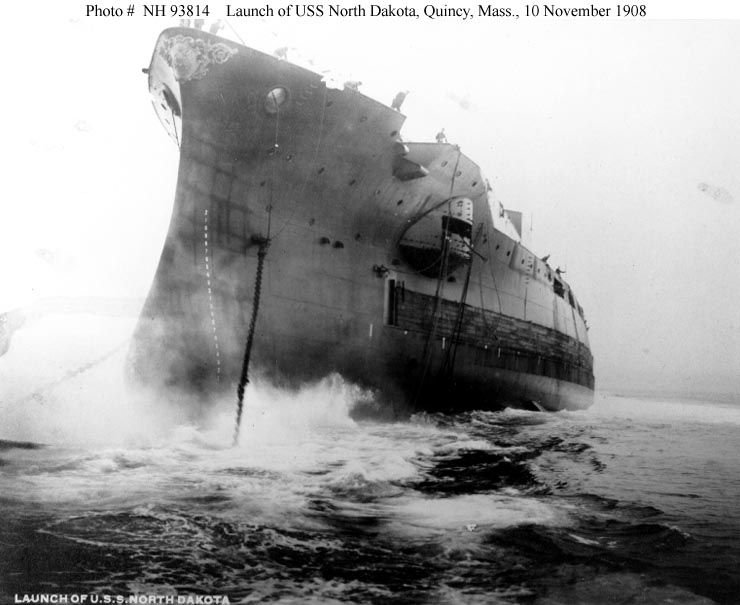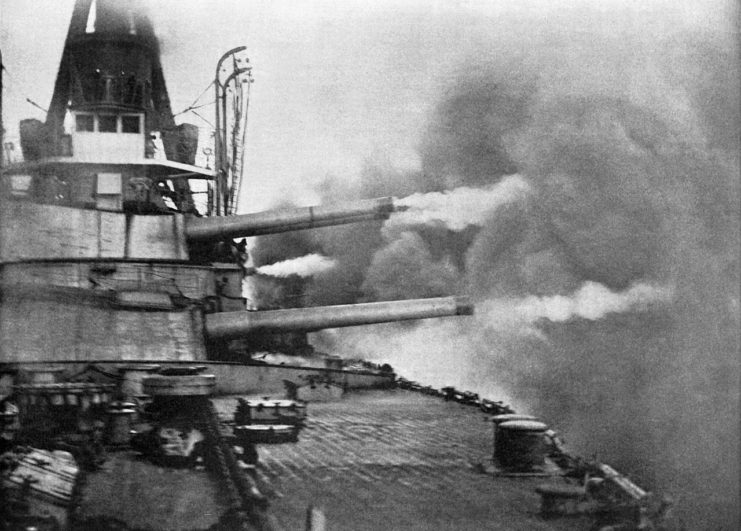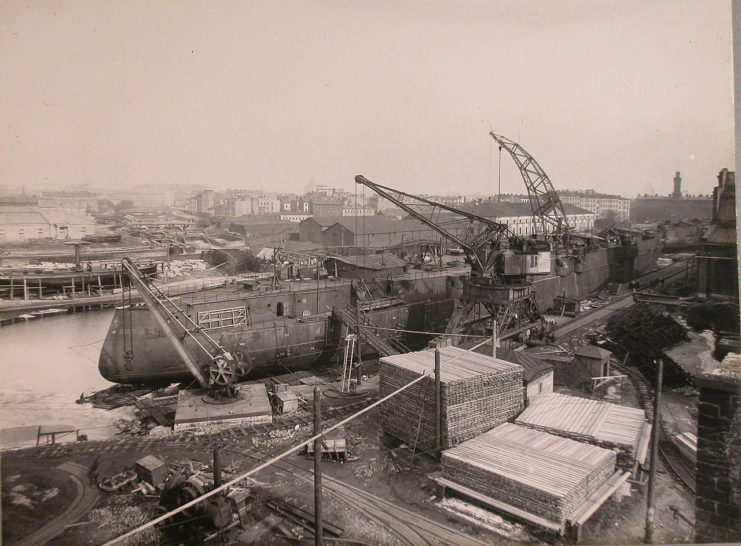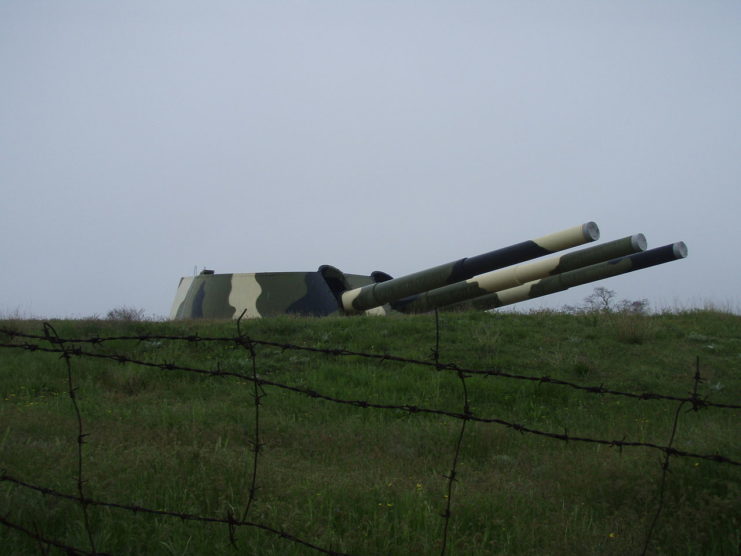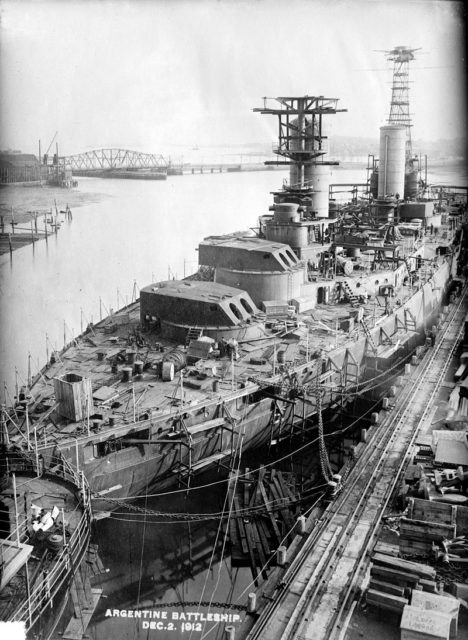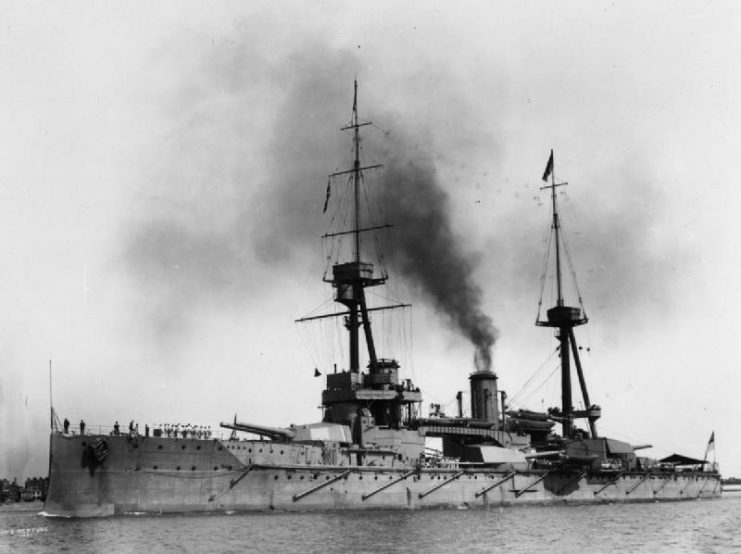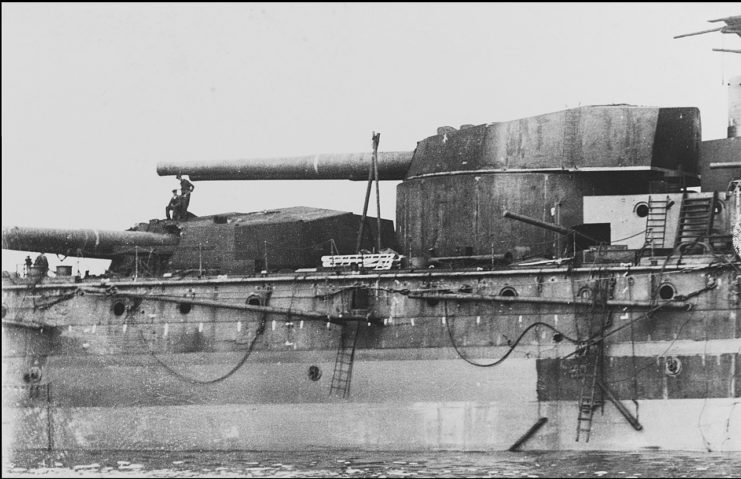 Another Article From Us: The D-Day Battle at Pointe du Hoc