Nazi Germany hosted the 1936 Olympics in a celebratory cloud of unity and lavish parties – while simultaneously planning the next world war. Berlin 1936: Sixteen Days in August (Other Press Hardcover; February 6th, 2018), by award-winning historian Oliver Hilmes illustrates the extraordinary scene of Berlin during the Olympics, and depicts the recognizable situation of a world on the brink of international disaster. Timed for the 2018 Winter Olympics, Berlin 1936 is perfect for fans of sports, Jewish & European history, World War II, and politics.
With perspectives from Nazi leaders, locals, foreign diplomats, sportsmen and women, journalists, writers, socialites, nightclub owners, and jazz musicians, BERLIN 1936 crafts an intriguing look at the world and Berlin during those ominous summer weeks. With the Nazi agenda (mostly) put on hold while international visitors got an orchestrated view of the peaceful Germany they wanted to believe in, Hilmes offers a last glimpse of the vibrant and diverse life in the German capital during the 1920s and 30s that the Nazis wanted to destroy.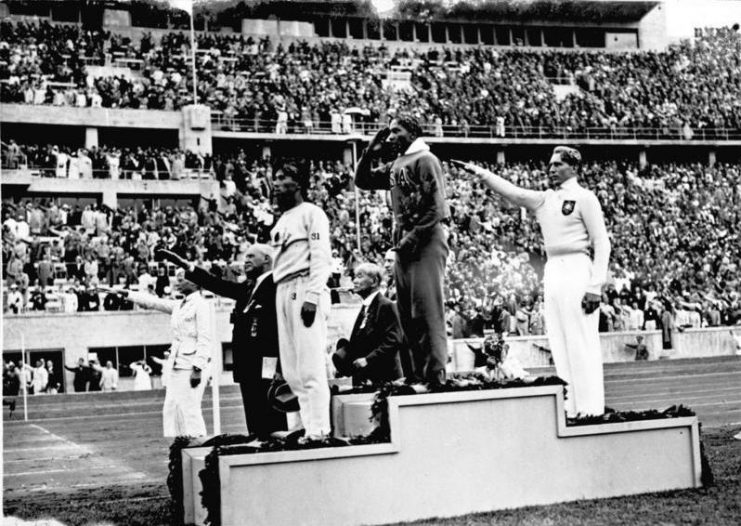 Here is some of what you'll find in Berlin 1936:
How America almost boycotted the 1936 Olympics, and why they ended up participating
What happens when problematic regimes try to host the Olympics?
How the Nazis controlled the narrative around the Olympics, including the press
LGBTQ+ culture and rights before and after the Nazis came to power
Traditions, like the torch relay, that started at these Olympics
The incredible Jesse Owens, who tacitly challenged Aryan supremacy with his incredible athletic (and gold medal-winning) ability
Glimpses into the lives of ordinary Germans, from a nightclub owner to a little boy secretly rooting against Germany
While 4,000 athletes from 49 different countries took part in 129 competitions, Minister of Propaganda Joseph Goebbels wrote in his diary: "After the Olympics, we'll get ruthless… Then there will be some shooting."
About the Author
Oliver Hilmes, born in 1971, studied history, politics, and psychology in Marburg, Paris, and Potsdam. He earned his doctorate in contemporary history and worked in the directorship of the Berliner Philharmoniker. His books on conflicting and fascinating women, Malevolent Muse: The Life of Alma Mahler (2004) and Cosima Wagner: The Lady of Bayreuth (2007), became bestsellers. He has most recently published Franz Liszt: Musician, Celebrity, Superstar (2011) and Ludwig II: Der unzeitgemäße König (2013).
Jefferson Chase is the translator of more than a dozen books from German to English, including works by Thomas Mann, Wolfgang Schivelbusch, and Götz Aly. He also works as a writer and journalist in Berlin.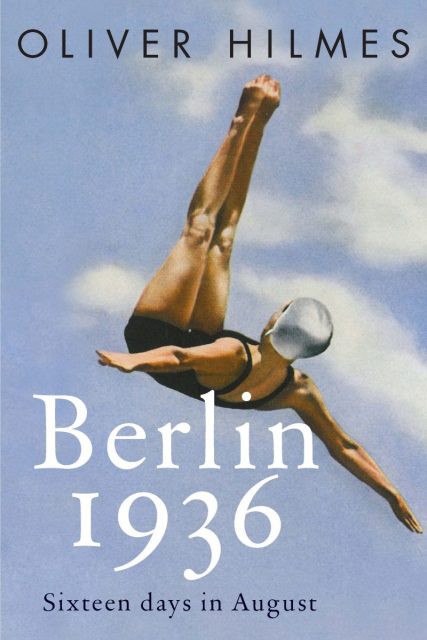 Praise For Berlin 1936:
"Carrying readers to venues far from the fields of athletic competition, the richly detailed 16-day narrative spotlights men and women who receive no medals but who deserve empathetic attention….With the skill of a novelist, Hilmes weaves into his account the menacing presence of Hitler, deviously staging the Games to deceive a global audience unaware of the horrific evils he is about to unleash. A riveting drama."
– Booklist (starred)
"A rewarding read for the specialist historian and general public alike. Hilmes has written a history that succeeds where other narratives of the 'Nazi Games' often fail. He manages to bring these sixteen days in the summer of 1936 back to life by unfolding a panorama in which the everyday and banal interacts with the special and extraordinary in often surprising and insightful ways. Through his vignettes of how individuals from all walks of life experienced the Berlin Olympics he takes us back to what many contemporaries in Germany and beyond perceived as the 'good years' of a dictatorship that simultaneously was planning the death of tens of millions through war and genocide."
-Professor Kay Schiller, author of The 1972 Munich Olympics and the Making of Modern Germany.