A large portion of combat during WWII occurred in the air. As such, manufacturers developed new aircraft that could stand up to the conditions of high-altitude fighting. They needed pilots to transport these planes from the factories to those who would be piloting them: enter in the women of the A.T.A.
Air Transport Auxiliary
The headquarters for the Air Transport Auxiliary (A.T.A.) was at White Waltham Airfield in the U.K. It ferried military aircraft between access points across the country, including assembly plants, active service squadrons and airfields, scrapyards, delivery points, maintenance units, and factories. The only place they didn't deliver was to naval aircraft carriers out at sea.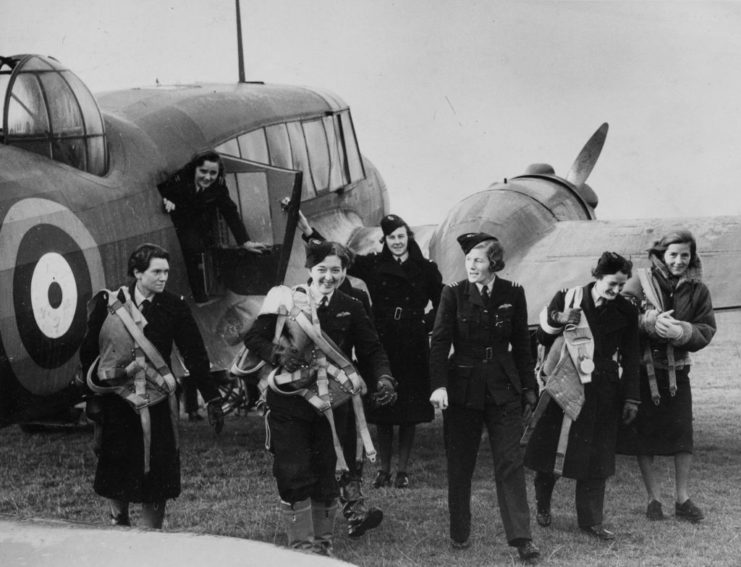 Its staff was unconventional for the time, made up of women and men, the latter deemed unfit to serve on the front. This was integral to the Royal Air Force (R.A.F.), as it allowed able-bodied pilots to spend their time on the front, as opposed to ferrying planes between locations.
Over the course of the war, the women pilots of the A.T.A. flew approximately 415,000 hours and delivered more than 309,000 aircraft. There were 147 types in all, including the Spitfire, the Hawker Hurricane, the Mustang, and the Mosquito, among others.
The Attagirls
"The Attagirls" is the nickname given to the women who worked for the A.T.A. They came from across Britain and neutral countries and continued their work beyond the war.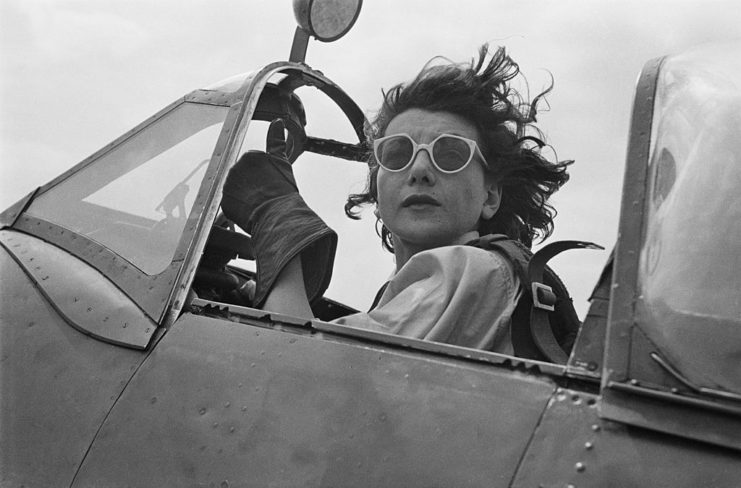 The training they received was different from pilots in combat. As they were required to fly within sight of the ground, they weren't taught to use onboard instruments. They essentially flew blind, with just a map, a compass, and a watch to guide them. As well, very little flight training was required, which differed from those on the front.
They often worked on a schedule of 13 days on, two days off. They also received equal pay for their work, which was a first for the British government. While initially restricted to flying non-combat aircraft, they were eventually permitted to pilot every type of aircraft flown by the R.A.F. and the Fleet Air Arm (F.A.A.), except for flying boats.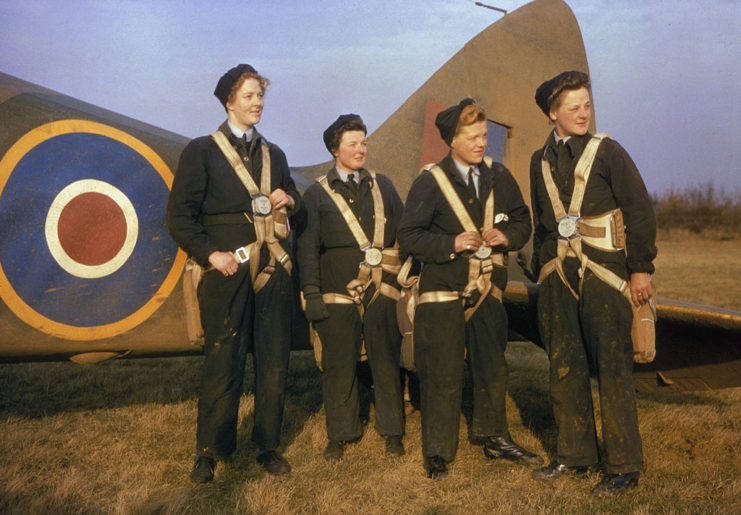 This group of women did not see combat during the war, but their job wasn't without risk. They dealt with similar weather conditions to pilots in the R.A.F. and didn't have the option of using navigational instruments. Over the course of the war, a total of 15 attagirls lost their lives while on the job.
Pauline Gower
The woman credited with convincing the British government to allow women to pilot planes is Pauline Gower, M.B.E. Herself an experienced pilot, Gower amassed 3,000 hours in the air, providing flights to those looking to get away on holiday.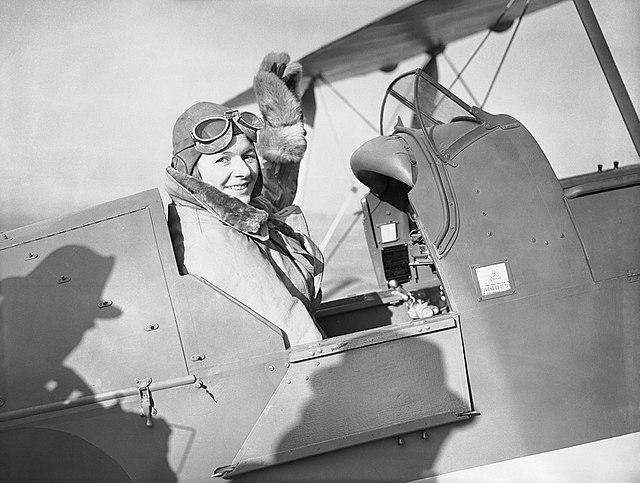 She was a staunch supporter of allowing women to do their bit for the war effort, and she personally lobbied the Ministry of Civil Aviation to allow women to work for the A.T.A. Her persistence paid off, and she was eventually tasked with organizing the women's section.
On December 16, 1939, she gathered 12 of the most experienced women flyers at Whitchurch aerodrome, where they were treated to lunch and a test flight. Just under a month later, in January 1940, eight female pilots — Joan Hughes, Winifred Crossley Fair, Rosemary Rees, Margaret Cunnison, Gabrielle Patterson, Margaret Fairweather, Marion Wilberforce and Mona Friedlander — were trained to ferry Tiger Moths from factories to the frontlines.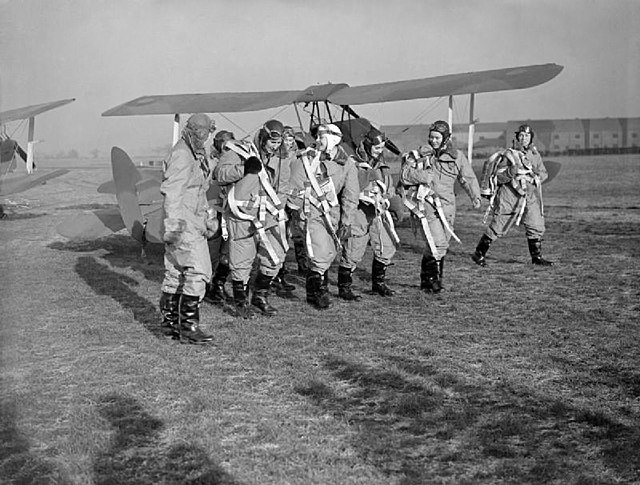 The introduction of women into the A.T.A. was not popular. They were called "disgusting" and a "menace" by some, with R.A.F. brass sharing these sentiments. They were eventually proven wrong, as the female pilots accomplished much during their involvement in the war.
Women pilots of the A.T.A.
Over 160 women flew for the A.T.A. during WWII. Here are some who showed women are just as capable of piloting aircraft as their male counterparts.
Mary de Bunsen was a debutante who wished to escape the balls she was expected to attend. Her way of doing this was to become a pilot. While she failed her first attempt at joining the A.T.A., she passed in August 1941 and was posted to the No. 15 all-women's ferry pool in Hamble. Known for damaging the landing gears of Spitfires, she eventually requested a transfer to Scotland.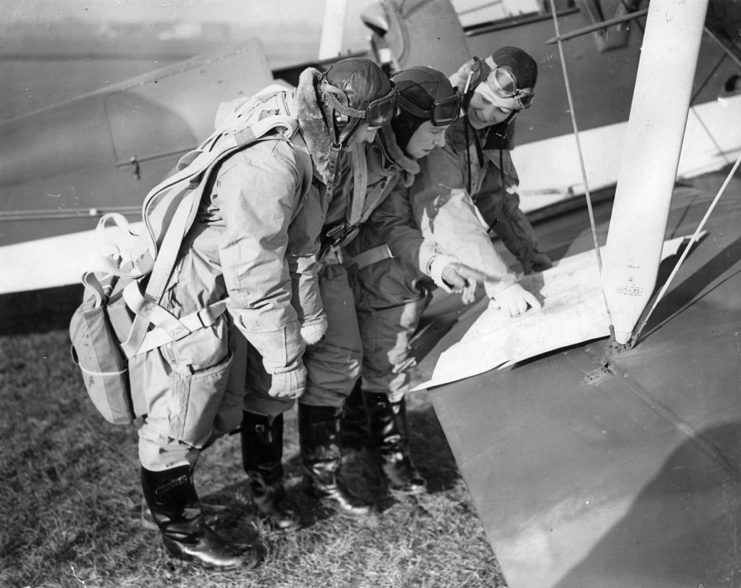 Rosemary Rees was one of the first to join the women's section of the A.T.A. She'd taken up flying in 1933 and had amassed over 600 hours before joining. In September 1941, she accepted the role as deputy to Margot Gore at the Hamble ferry pool, and by the end of the war was one of only 11 women to have flown the 4-engine bombers. Overall, she piloted 91 different aircraft and was one of the few to receive an M.B.E. for her work.
Eleanor Wadsworth began her career with the A.T.A. as an architectural assistant after seeing an advertisement for female pilots. After only 12 hours of training, she was deemed capable of piloting an aircraft and was one of the first six women to be accepted with little to no previous flying experience. Between June 1943 and September 1945, she was stationed at various ferry pools and flew 22 different types of aircraft. Her favorite was the Spitfire, which she flew 132 times.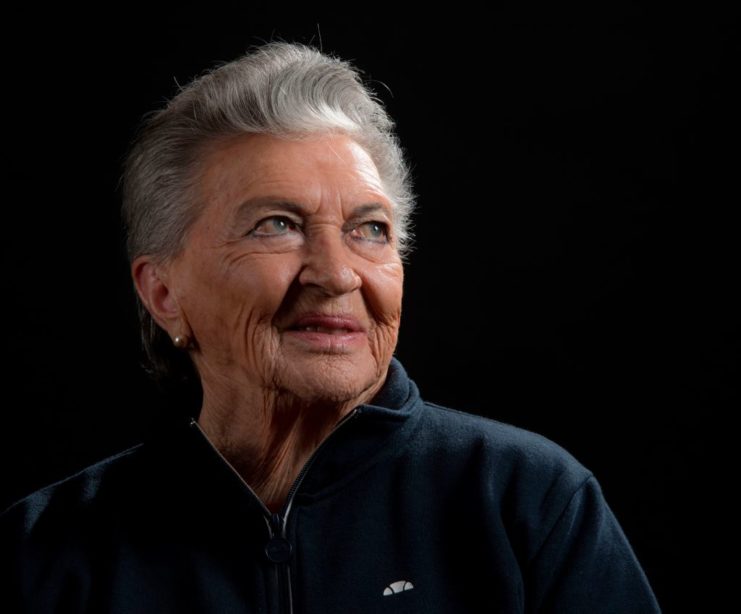 More from us: How Two Families Escaped East Germany In A Hot Air Balloon
Margot Duhalde was a Chilean national who traveled to Britain with little understanding of English and no intention of flying with the A.T.A. When she was 16, her father paid for her first flying lesson. By chance, a French pilot knew she was in England and offered to introduce her to the A.T.A. She crashed shortly after joining, much to the dismay of Pauline Gower, but she persevered and returned to flying three months later.