Striking portraits of some of the lesser-known 20th century polar explorers who risked their lives in the Antarctic have been brought to life in expert colour.
The series of pictures include the rugged face of Irishman, Tom Crean holding a bundle of adorable puppies whilst smoking a pipe. Crean was part of three major expeditions to Antarctica during the Heroic Age of Antarctic Exploration which included Captain Scott's Discovery Expedition, 1901-1904, the ill-fated Terra Nova Expedition, 1910-1913, and the Trans-Antarctic Expedition on Endurance, 1914-1917. He earned the Albert Medal for Lifesaving for saving the life of Edward Evans after walking across the Ross Ice Shelf to rescue him during Terra Nova.
Another image shows Yorkshire born Frank Wild who was on board Discovery in 1901 where he was involved in the sledging programme. Wild, who is depicted wearing goggles was also on board the Quest as second in command in 1922 when Ernest Shackleton died. Captain Lawrence Oates has also been digitally enhanced. Oates died on the return home from the Terra Nova Expedition to the South Pole in 1912.
Other faces brought into the 21st century include, Irishmen Patrick Keohane and Cecil Henry Meares, New Zealand explorer and mountaineer Sir Edmund Hilary and Australian geologist and Antarctic explorer, Sir Douglas Mawson.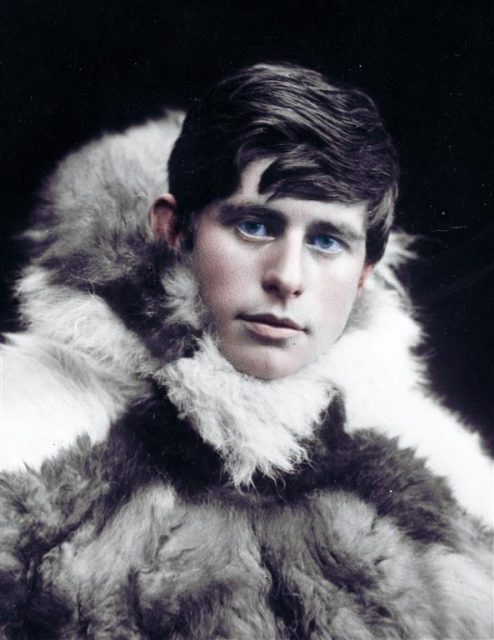 The images were expertly colourised by Matt Loughrey (39) of My Colorful Past, from Westport, Ireland. To colourise the shots, Matt used a WACOM Mobile Studio Pro. My Colorful Past / mediadrumworld.com
"The project as a whole is about recognising the past in a new light in order to educate, colourisation bridges a gap between history and art like no other format," said Matt.
"Colourising the polar explorers was an idea that came to me on the strength of my friend Tim Foley in the U.K who has been awareness raising very successfully about the achievements of Irish explorer Tom Crean.
"These are the faces of those who dared, those who sought to experience that bit further and tested the limits of their mental and physical abilities.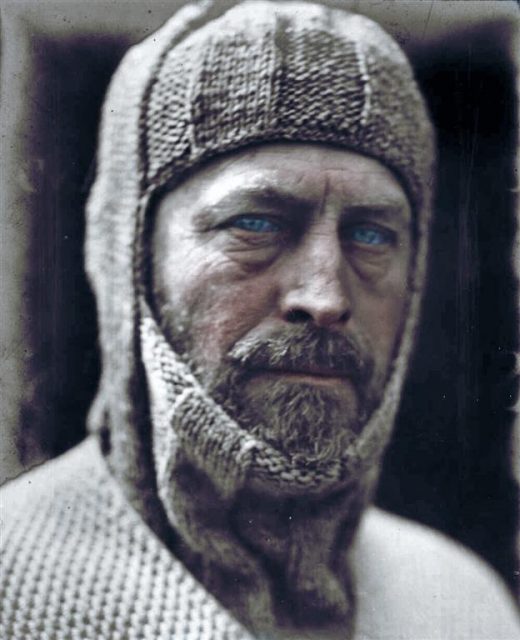 "They are all legendary, but for me it's got to be Tom Crean who stands out, simply because Tim Foley has taught myself and thousands of others so much about his life.
"People are often lost for words when they see my work, it's humbling in a sense and it means that colourisation is becoming more widely accepted as an art form. It gives a little more room for folks to think and a healthy way to take stock of the past, particularly in the realm of education."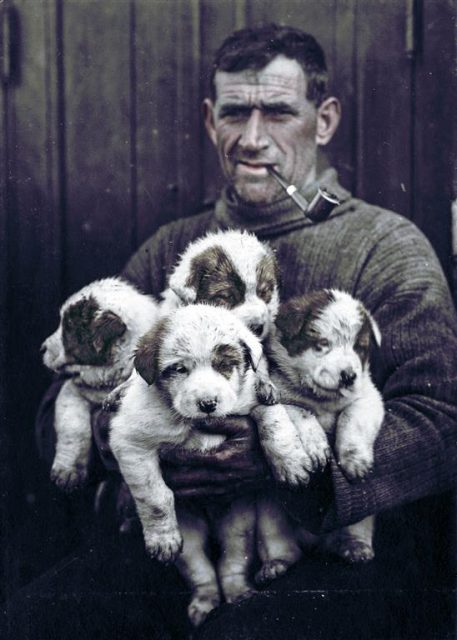 The Heroic Age of Antarctic Exploration started at the end of the 19th century and ended after WW1. During this era, the Antarctic was the focus of international efforts that resulted in intensive scientific and geographical exploration.
Seventeen major expeditions were launched from 10 countries – 19 men died on expeditions to the Antarctic during this time including five who died during Robert Falcon Scott's Terra Nova Expedition.
Tim Foley, who runs a Facebook page and petition dedicated to honouring Tom Crean, shared his views on the explorer and Matt's work.
"Crean served on three Antarctic expeditions and established a solid reputation after his first journey south aboard Discovery in 1901. Thereafter his name was first on the list of candidates for later expeditions and he enjoyed good relationships with both Scott and Shackleton," he said.
"In an era when the class system meant that prestige was reserved for those in the higher tiers of society, hardy men who progressed through the lower decks, such as Crean, Patsy Keohane and Frank Wild played an essential role on the path to glory for the leaders they served under. Because of this their contributions have remained largely overshadowed.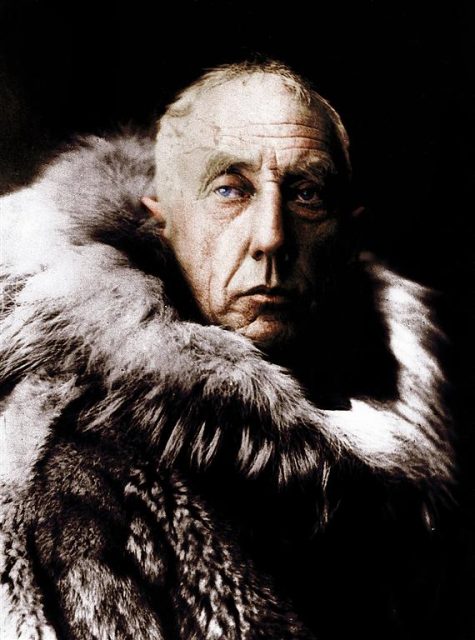 "When I first saw Matt's colourised depiction of Tom Crean, I remembered thinking how his skills had breathed new life into the iconic image black and white photograph that was the most recognisable to his fans," said Tim.
"I contacted Matt and asked if it would be possible to share it on a campaign page I'd created to try and obtain official state recognition from Ireland for Crean. It generated wonderful feedback from our page fans one of whom hit the nail on the head, stating, 'wow, it jumps out of the screen. I feel I know this man'.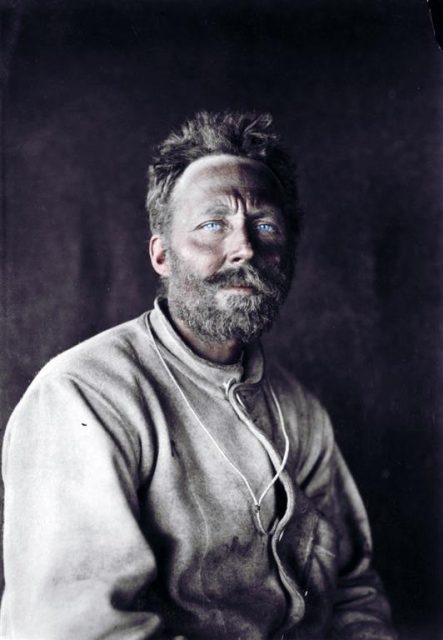 "I've grown to become a huge fan of Matt's other work in revitalising old images and again, when I created a petition page for Crean earlier this year, I was delighted that Matt allowed me to utilise the image and it has played a part in generating more signatures that will, one day, I hope, provide fitting recognition for a great Irish hero."
Striking images like these are featured in British author Michael D. Carroll's new book, Retrographic on the colourisation of historical images.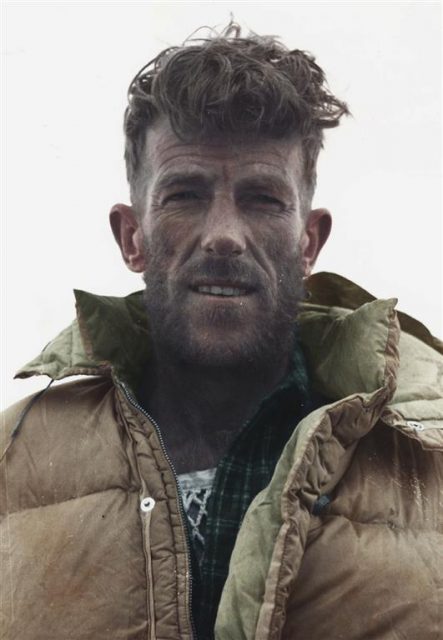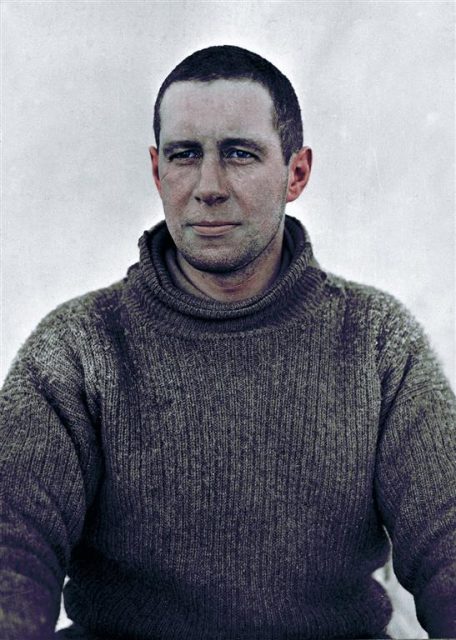 For more information see Amazon.
https://www.youtube.com/watch?v=dvvZZVPrkdY