NATO has always been a topic of contention between the west and Russia. This was especially true during the Cold War, when there were fears the United States and the Soviet Union would enter into nuclear conflict. To prepare for such an event, NATO held annual exercises with member countries. One such exercise, Able Archer 83, almost sparked an actual nuclear war.
Ronald Reagan's election leads to escalated tensions
Prior to Able Archer 83, tensions were already high between the US and the USSR. Things began to escalate with the election of President Ronald Reagan, and continued to rise as a result of US psychological operations and military drills.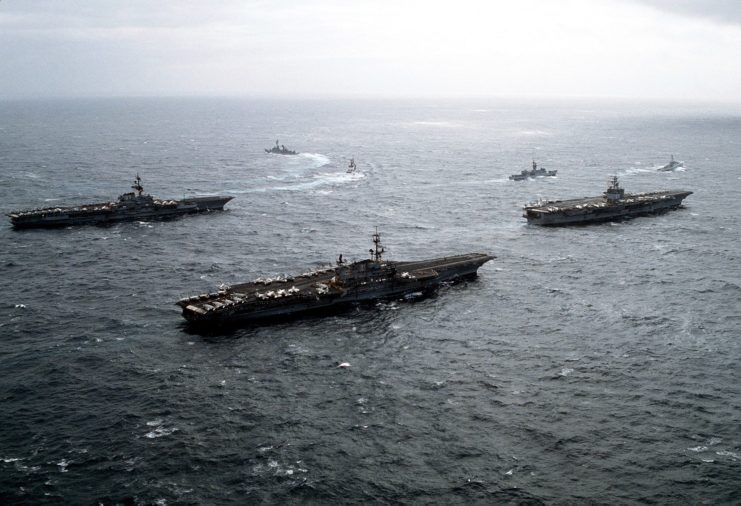 In February 1981, the US began a series of operations that saw vessels enter Soviet waters to the far east and north, to show how close NATO ships could get to critical military bases. These tactics culminated in FleetEx '83-1, a US Pacific Fleet exercise in the North Pacific. Consisting of 40 vessels, 300 aircraft and 23,000 crewmen, it attempted to provoke a Soviet reaction in order to gather intelligence about their aircraft capabilities, tactical maneuvers and radar characteristics.
The Soviets' fears only grew with the scheduled deployment of NATO Pershing II missiles in West Germany.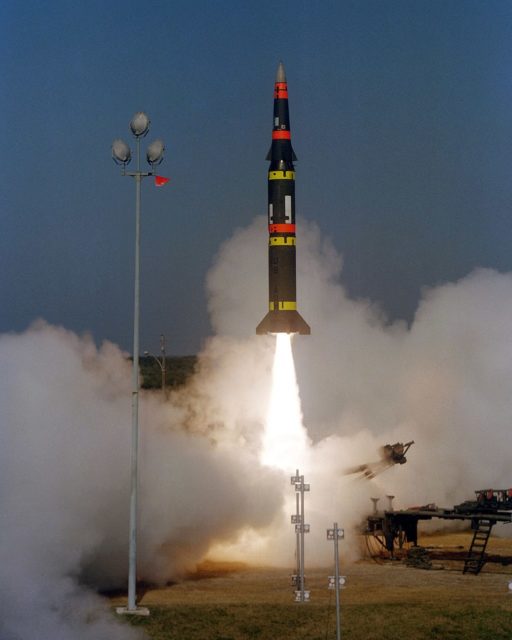 Ronald Reagan also began the largest peacetime military buildup in US history and announced the Strategic Defense Initiative – also known as the "Star Wars" program. The aim was to intercept nuclear missiles coming from space, and while it was purely a defensive measure, the USSR believed it would free the US from the constraints imposed by mutual assured destruction (MAD).
The project never came close to being operational.
Soviet response to increased US rhetoric and military movement
The USSR began responding to American actions in May 1981 with Operation RYAN. Initiated by then-KGB Chairman Yuri Andropov, it aimed to collect possible contingency plans by the Reagan administration to launch a nuclear attack against the Soviets. It relied on information obtained by officials stationed abroad.
On September 1, 1983, the Boeing 747 civilian airliner Korean Airlines Flight 007 was shot down by the Soviet military. Flying to Seoul from Anchorage, Alaska, it went off course and was mistaken for a US Boeing RC-135 spy plane, due to their similar radar patterns. All 269 onboard the aircraft were killed, prompting Reagan to call the incident a "massacre."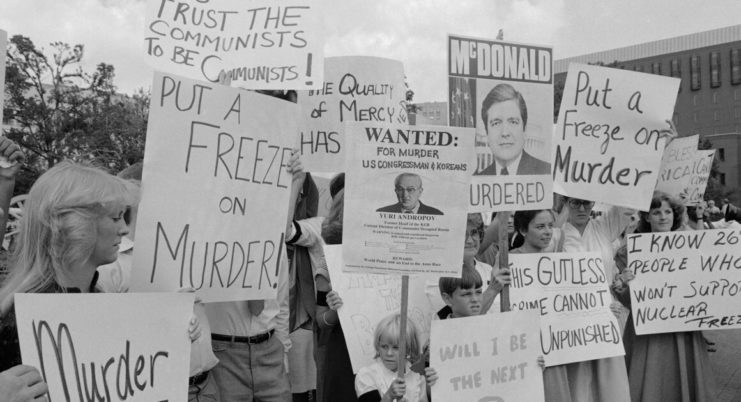 These were followed on September 26, 1983 by the infamous Soviet nuclear false alarm incident, in which the Soviet Air Defence Forces incorrectly believed the US had launched five nuclear missiles. This was the result of a flaw in their satellite warning system. Had it not been for Lt. Col. Stanislav Petrov disobeying orders to launch a retaliatory strike, the world would have been forced into nuclear war.
Able Archer 83
Able Archer was an annual NATO exercise involving thousands of military personnel from member countries. The 1983 exercise ran from November 7-11, and played out the scenario that would arise in the event the Soviet Union attempted to increase its sphere of control. It was the culmination of two months of exercises known as Autumn Forge.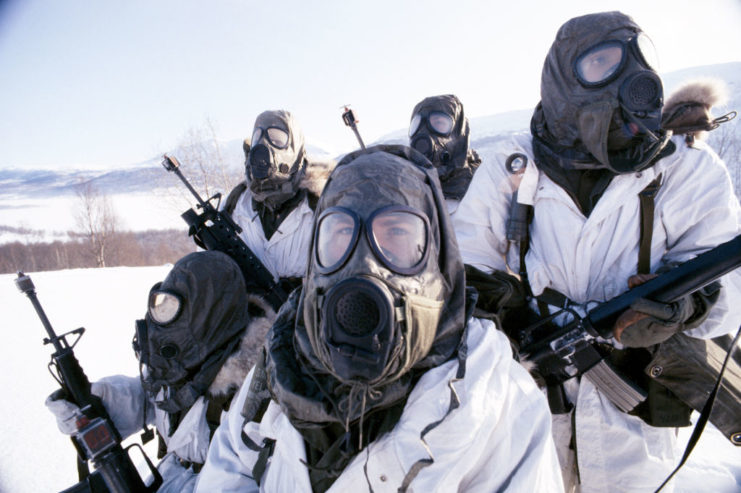 The fictional scenario began with the election of a new Soviet leader, concerns about oil supplies due to unrest in the Middle East and an unaligned Yugoslavia siding with the West. The latter led Soviet tanks to enter the Eastern European country, before heading toward Scandinavia and Western Europe.
In this "war," NATO forces were forced to retreat for a few months, after which Western powers authorized the use of nuclear weapons. A single, medium-range missile was launched as a warning that NATO was willing to escalate the war if the USSR didn't back down.
What made Able Archer 83 different from previous exercises was that it introduced a number of elements, including ground deployments, coded communications, the participation of heads of state and radio silences. US air bases even practiced handling weapons, and dummy warheads were used.
The Soviets thought Able Archer 83 was a cover for a real attack
For many, Able Archer 83 was one of the most realistic exercises NATO had ever conducted. It was so realistic, in fact, that the Soviet Union believed it to be a cover to hide preparations for a genuine nuclear attack. Due to this, they readied their nuclear arsenal, with the Soviet 4th Air Army loading nuclear weapons onto combat aircraft.
Air units in East Germany and Poland were also placed on alert.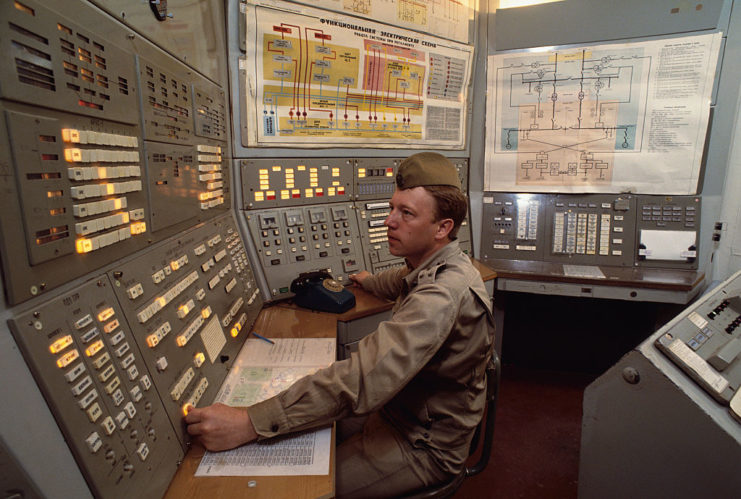 When he heard of the Soviets' actions, President Reagan was shocked that leadership had believed the US would actually launch a nuclear strike against them. Following the scare, he reduced his anti-Communist rhetoric, particularly during his 1984 re-election campaign. He also met with Mikhail Gorbachev after the politician was appointed as the new Soviet leader.