The Roosevelt family is a regional and national fixture. On both sides of the political spectrum they have worked for reform in politics and liberty in the military.
The sons of Theodore Roosevelt strove to follow his example, serving in the military and government and instilling in their children the values of service and duty.
One of T.R.'s own sons would fall in the line of duty for his ideals. The death of Quentin Roosevelt would shock his home city and break Roosevelt for what was left of his life.
Quentin was the fifth child of T.R. and his second wife, Edith. He enjoyed engineering and mechanics. Following his father, he entered Harvard in 1915, but with the Great War escalating in Europe he dropped out in his sophomore year to join the 1st Aero Company, New York National Guard.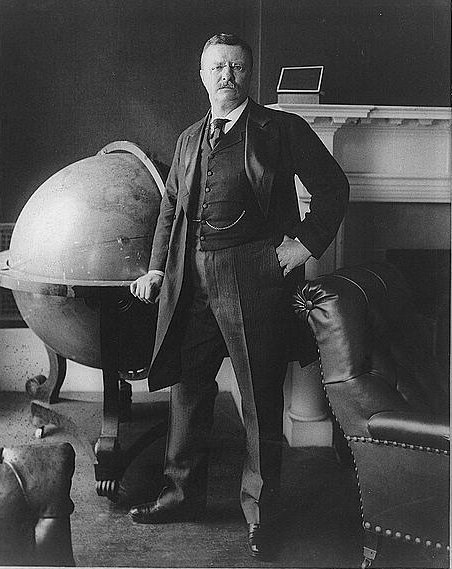 His unit was the first airplane unit in the United States where Quentin would show promise as a skilled but risky flyer. His engineering skills no doubt helped in keeping early biplanes aloft.
In June of 1917, the National Guard unit was federalized and sent to France as the 1st Reserve Aero Squadron. America had joined the war, much to the delight of Quentin's father.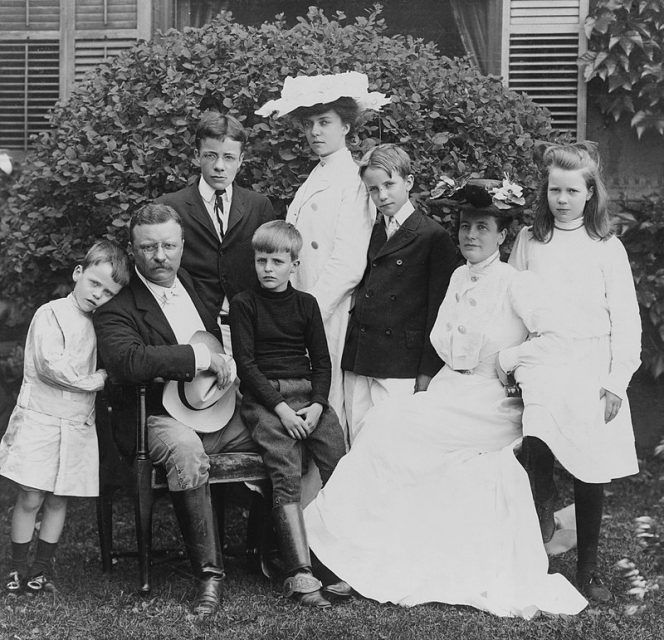 While training in French Nieuport 28, Quentin was placed in charge of maintaining the fleet of trucks at the American base in Issoudun. Fluent in French, he also translated between Americans and locals.
A capable if risky flyer, on his first flight mission in July 1918, his engine malfunctioned. Dodging German fire, Quentin managed to return to base, switch planes, and rejoin the fight — only for his twin Vickers machine guns to jam.
Such early bad luck aside, Quentin managed at least one confirmed kill during his service on July 9. As the war continued, his primary role entailed escorting observation planes flying over German lines.
Less than a week after his first kill, on July 14, Bastille Day, the American forces mobilized to aid in the defense against the German assault during the Second Battle of the Marne.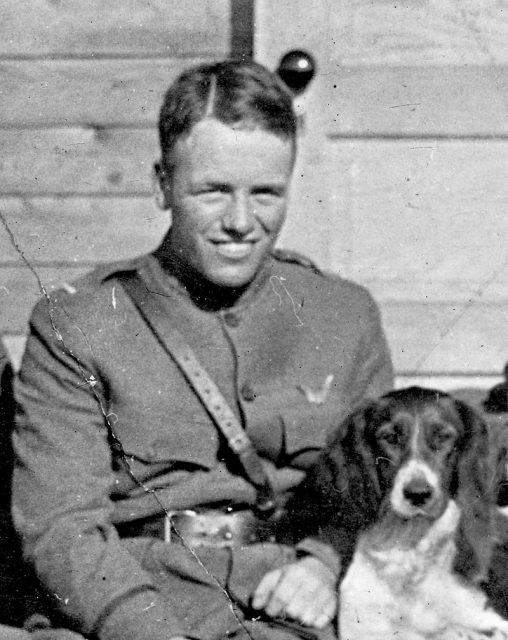 Having completed their mission, the American pilots returned home, only to be ambushed by a group of German fighters. As the American pilots retreated, their flight leader noted how he saw one pilot engaging three Germans.
The Flight Leader later recounted how "I shook the two I was maneuvering with, and tried to get over to him but before I could reach him his machine turned over on its back and plunged down and out of control… at the time of the fight I did not know who the pilot was I'd seen go down. But as Quentin did not come back, it must have been him."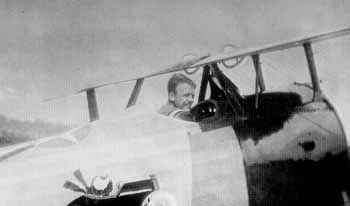 Though three German pilots would claim downing the brave American, Sgt. Carl-Emil Graper is generally recognized as the successful pilot.
The Germans, extremely fond of Theodore Roosevelt, paled at the thought of having downed not only the son of a former American president but also one as revered as T.R.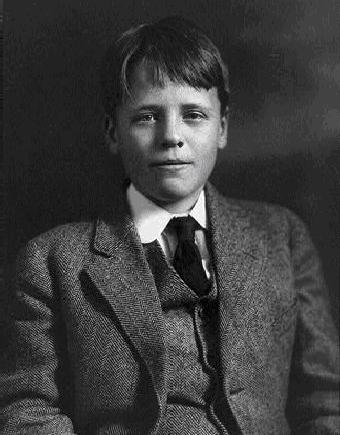 The day after Quentin's death in combat, the Germans buried him with full military honors. Having crashed outside the village of Chamery, over a thousand Germans would pay their respects to the beloved son of a beloved American.
His cross read: "Lieutenant Roosevelt, buried by the Germans."
Posthumously awarded a Bachelor's degree by Harvard, Quentin's body would remain in Germany until 1955. Then it was exhumed and he was laid to rest next to Theodore Roosevelt, Jr., the highest-ranking Allied general to land on the beaches during Operation Overlord.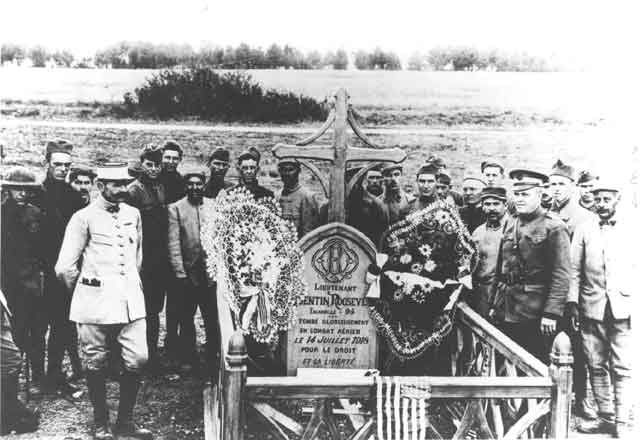 Read another story from us: General Theodore "We'll Start The War From Right Here!" Roosevelt Jr. Was Awarded The Medal Of Honor On Utah Beach
Quentin's death devastated T.R. Already weak from his foray down the Amazon River, the aging Roosevelt would die early in 1919, living just long enough to witness the Entente's victory in the Great War.
He died a mere six months after his beloved son, leaving behind a legacy of service, duty, and reform to be picked up by his descendants and relatives.