At the outbreak of the English Civil Wars (1642-51), the country did not have the military experience and fearsome reputation it would later gain. The British had been less active than their neighbours during the bitter wars that followed the Protestant Reformation; had escaped all attempts at invasion; did not yet have extensive colonies; and had not fought a serious civil war in over a century. The English army lacked hardening as a fighting force.
Yet many of its soldiers had seen military service, fighting as mercenaries in continental wars. As a result, some of the war's commanders were hardened ex-mercenaries, not merely aristocrats, politicians and armchair warriors.
Thomas Fairfax, 3rd Lord Fairfax of Cameron
Fairfax was arguably the most important Parliamentary commander of the wars. Though he would later be overshadowed by the more militant and more ruthlessly pragmatic Oliver Cromwell, he led the roundheads to many victories, including the crucial win at Naseby. Alongside his subordinate Cromwell, he transformed the haphazard regiments of the early war into the renowned New Model Army, England's first fully uniformed and professionally organised standing army.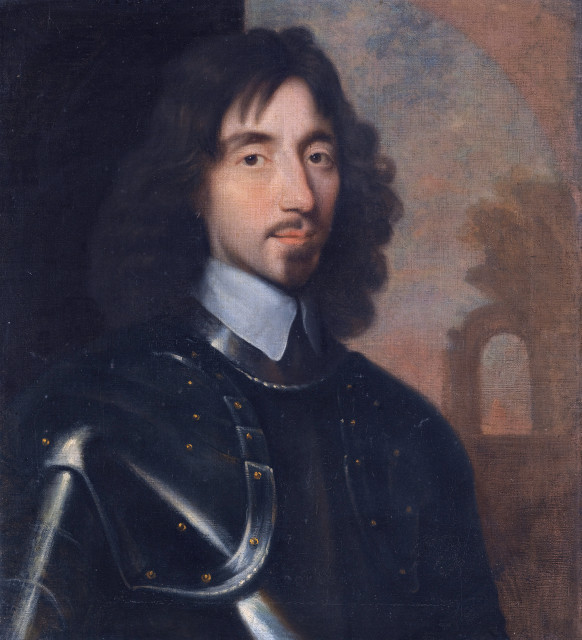 Known as Black Tom because of his swarthy complex, dark hair and eyes, Fairfax had served in several military campaigns before the Civil Wars. His earliest experience came as a mercenary fighting for Protestants in the Netherlands, where he served under Sir Horace Vere. Service in the Netherlands was not uncommon among English soldiers, who could earn pay and gain experience while upholding the Protestant cause against its Catholic foes.
Alexander Leslie, 1st Earl of Leven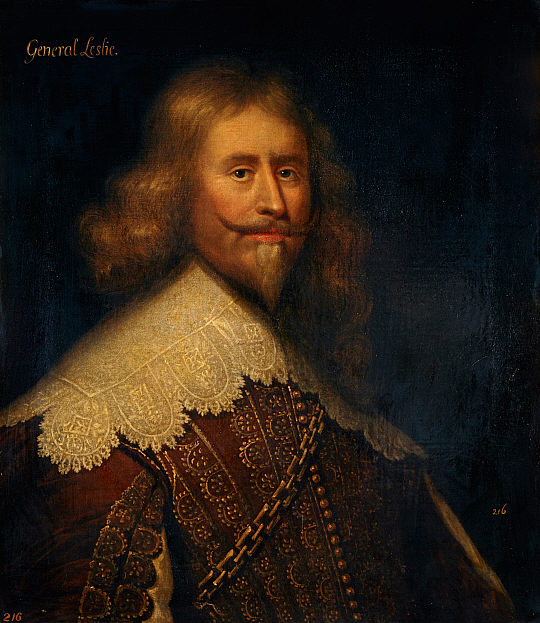 The illegitimate son of a Scottish military captain, Alexander Leslie grew up as the foster son of a noble family. He may have served in the Netherlands from 1605, but it was after joining Swedish forces in Germany that he really made his mark.
Leslie joined the Swedish army in 1608 and served for nearly 30 years. There he served under Gustavus Adolphus, one of history's greatest generals and the king who made Sweden a great power. Excellent service saw Leslie promoted all the way to general, and he was one of two men who led the Swedish army to victory at the Battle of Wittstock in 1636. Following a dispute with fellow commander Johan Banér, he returned to Scotland in 1637.
Scotland was gathering forces to fight the English, forces which would later also interfere in the English Civil Wars. Leslie became a senior commander of these forces, bringing with him many other Scottish veterans of the Swedish army, who formed the professional core of the Covenanter forces.
Prince Rupert
King Charles I's nephew Prince Rupert of the Rhine was only 23 years old when he was made a commander of the royalist cavalry in the First Civil War, a position in which he earned a reputation for daring, fast manoeuvres and occasional recklessness. His position was not just a matter of family connections – even at this young age, he was an experienced soldier.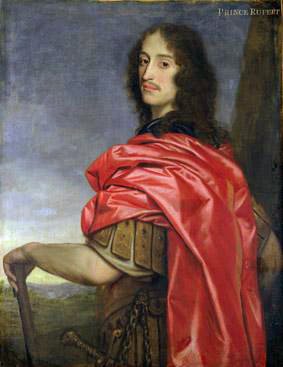 Rupert's parents were exiled from their native Bohemia when he was only two years old, after they tried to oppose the Catholic Holy Roman Empire. As he grew up they were trying to regain their lost territory, and it was only natural that he join the religious wars. He first joined a Protestant army in the Netherlands at the age of 14, and fought against both the Spanish and the Empire before travelling to England to fight for his uncle.
Prince Maurice
Rupert's younger brother Maurice shared his upbringing as a militarised exile fighting in Europe's religious wars. The two travelled to England together in 1642, running the gauntlet of Parliamentary supporters as they crossed the Netherlands and the English Channel.
Maurice and Rupert brought continental tactics and manners to the Royalist side of the English Civil War. Maurice served under his brother in many key battles and commanded armies in Gloucestershire and the southwest.
Philip Skippon
Born around 1600, Skippon saw military service from a young age, serving in the English mercenary armies on the continent from 1620 to 1638. He was a veteran of Vere's expeditions, rose in rank through distinguished service, was injured in battle, and became deeply religious during the course of these experiences.
Recruited to a commission in the English army by Charles I in 1639, Skippon did not side with the king when civil war broke out in 1642. Instead, he saw it as his religious duty to back the reforming Parliament.
Skippon worked under Fairfax as a major-general, serving an important role in developing the New Model Army. His knowledge of the troops and the art of war, as well as his battlefield courage, made him a key figure in the New Model Army and what became the army faction.
Sir Edward Massey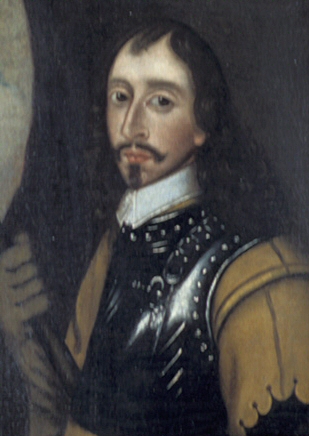 Like Fairfax and Skippon, Massey served under Vere in his continental expeditions, fighting for the Protestant Dutch against Catholic Spain. Unlike Fairfax and Skippon, his loyalties shifted between king and Parliament during the Civil War.
Having responded to Charles I's muster of forces in 1642, Massey quickly switched to the Parliamentary side, serving as a lieutenant colonel and deputy governor of Gloucester. But his Presbyterian faith led him to oppose the puritan reforms being pushed by many in Parliament, and he eventually fled to Scotland before fighting for the royalists in the Third Civil War.
Carlo Fantom
More than any other man in the war, Croatian soldier Carlo Fantom embodied the dubious image of the professional mercenary. An excellent cavalryman, with a reputation for being immune to bullets, he trained Parliamentary cavalry before switching to the Royalist side. He said of himself "I care not for your cause: I come to fight for your half-crown and your handsome women." Little is known about him, but it is reported that his interest in those women proved excessive, and that he was hanged for rape while on campaign in 1643.