The Air Force Cross is the second highest decoration that can be awarded to a member of the United States Air Force for an act of valor. Of all the US military decorations, only the Medal of Honor ranks higher.
Since the medal's inception, 197 men have been awarded the Air Force Cross. Three of those men were awarded it twice, but only one man ever received it three times. His name was Colonel James Helms Kasler.
James Kasler was born in 1926 in South Bend, Indiana. In the final years of WWII, while still a teenager, he enlisted in the United States Army Air Forces, and ended up flying eight missions as a B-29 tail gunner. After the war he went to college, but after he graduated he returned to the Air Force – just in time to fight in the Korean War.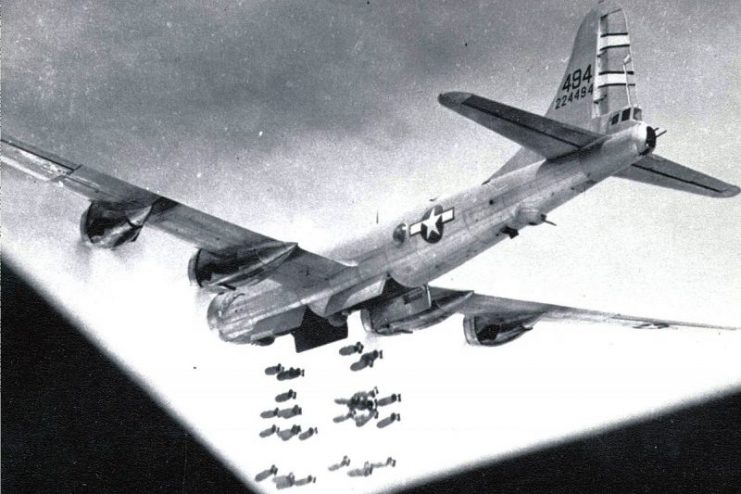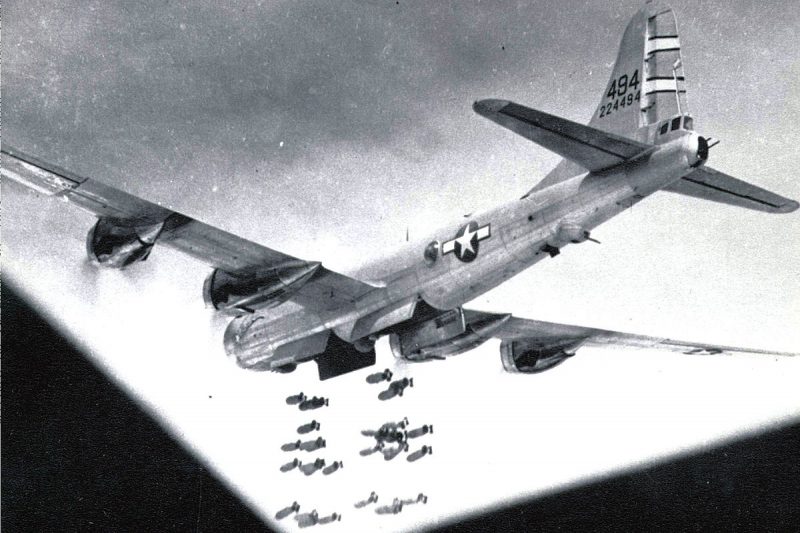 It was during the Korean War that Kasler's extraordinary abilities as a pilot became obvious. He was assigned to the 335th Fighter-Interceptor Squadron, and with this squadron he successfully piloted one hundred combat missions over the course of the war.
In his F-86E Saber fighter jet he was unstoppable. He scored a confirmed six air-to-air victories against enemy MiG-15s and damaged two more, becoming one of the Korean War's first jet aces.
When the Korean War came to an end in 1953, Kasler may have thought that, after having fought in two wars already, he would finally be able to live a quiet and uneventful life. The most challenging and harrowing experiences of his life, however, were yet to come.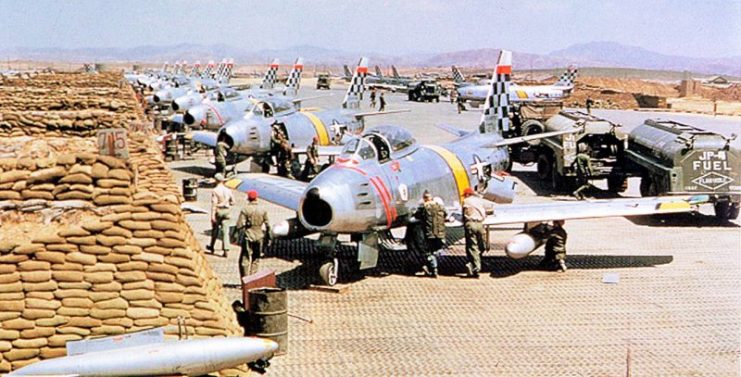 The following decade saw the outbreak of the Vietnam War. When the first strike against Hanoi was authorized in 1966, the Air Force informed Kasler that he was the man they wanted to plan and lead the air assault.
Leading a squadron of F-105 Thunderchief supersonic fighter-bomber jets, Kasler – then a Major – managed to destroy 90 percent of the petroleum complex at Hanoi, despite withering anti-aircraft fire from the ground. Kasler personally destroyed five petrol tankers, and only pulled out of the attack when his fuel began to run out.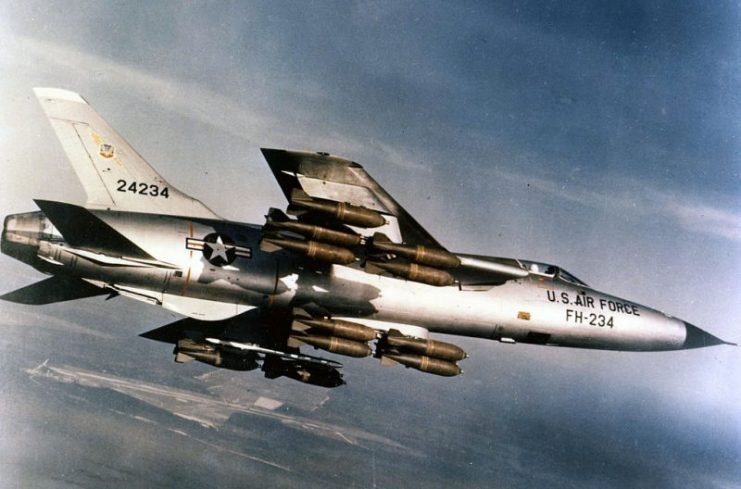 His first Air Force Cross was awarded for his success in this mission. He would earn another shortly after this, but the third would come after the most intense and prolonged suffering he would ever endure.
On 6 August 1966, Kasler led his squadron of Thunderchiefs against a heavily-defended ground target near Yen Bay, North Vietnam. One of his wingmen was shot down and forced to eject, and at great risk to himself, Kasler circled back and flew low-level cover until he started to run out of fuel.
Instead of returning to base, though, he got a KC-135 to refuel his F-105 in mid-air, and then he returned to search for his downed pilot. This was the action for which he was awarded his second Air Force Cross, but the events that would lead to his third Air Force Cross were about to unfold.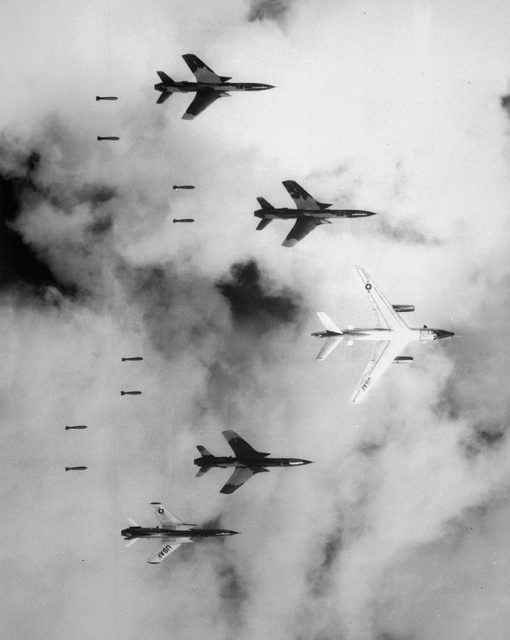 When returning to the spot where his wingman was shot down, Kasler's Thunderchief was hit by enemy fire and he was forced to eject. His right leg was shattered above the knee, but that wasn't the worst thing to happen to him that day – for he fell into enemy hands. Little did he know, when his Vietcong captors dragged him into their prison camp that day, that he would spend the next seven years as a prisoner of war.
Major Kasler was taken to the infamous "Hanoi Hilton" prison camp, one of the most notorious of the war, where prisoners were routinely tortured and subjected to all manners of abuse. His captors knew exactly who he was, and for this reason singled him out for even more severe torture and deprivation than they inflicted on other prisoners.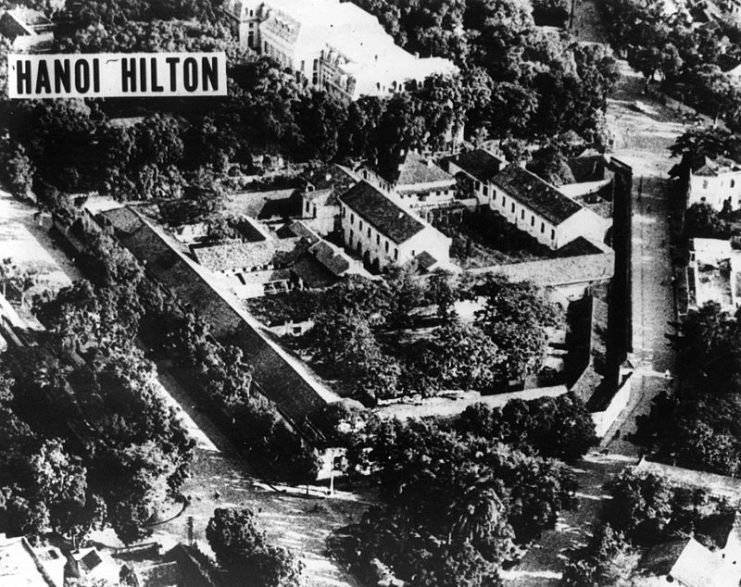 Realizing the propaganda value of holding such a renowned fighter captive, the Vietcong subjected Kasler to regular, prolonged sessions of intense torture to try to get him to cooperate with their propaganda film-makers. No matter what they did to him, though, Kasler stubbornly refused to capitulate to their demands or to give them any information.
He realized that as brutally as they tortured him, they weren't going to kill him because they would then lose face and have to admit failure. This, and his faith in God, his country, and his family, he later said, kept him going through whatever they threw at him.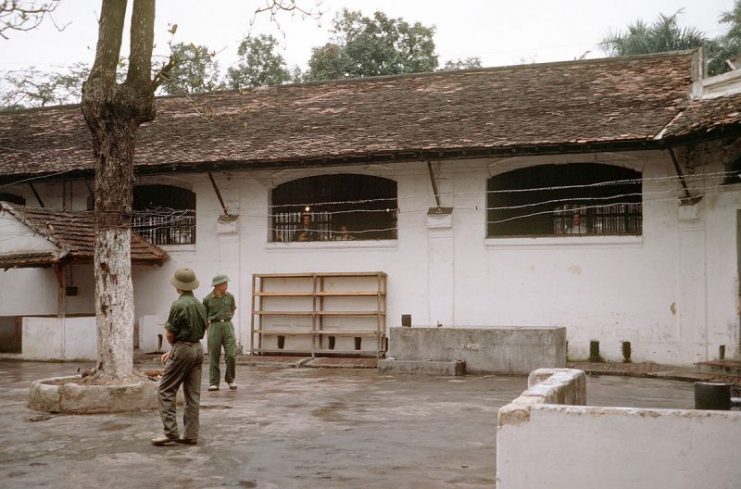 On one occasion his captors became so desperate to get him to comply with the demands of the propaganda film-makers that they stripped him naked and deprived him of sleep, food and water for three days straight. This wasn't the extent of this torture session, though, for they also beat him with a heavy truck fan belt every hour. He stubbornly refused to cave to their demands.
Throughout the almost seven years he was kept as a prisoner, he was subjected to similar torture sessions, sessions that would sometimes go on for weeks at a time, sessions that would leave him black and blue, with his skin hanging off his body and with broken bones – and he never gave in to their demands, not even once.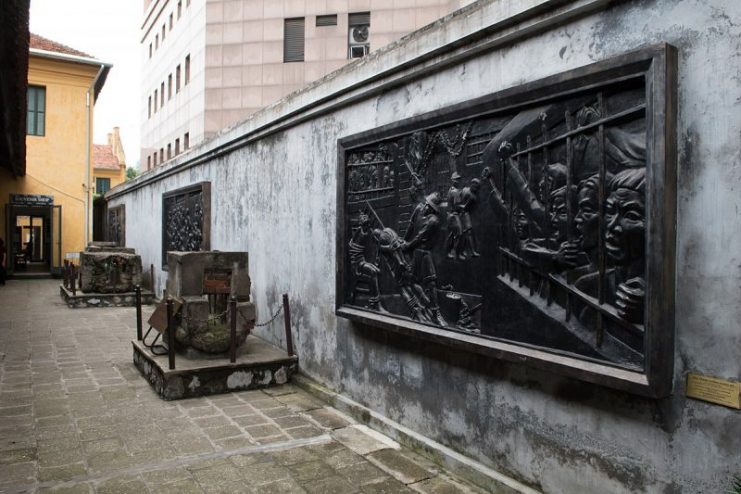 Finally, after the Paris Peace Accords ended America's involvement in the Vietnam War in 1973, Major James Kasler was released and allowed to return home. He was awarded his third Air Force Cross for the steadfastness and courage he displayed in the hellish prison camp in Vietnam.
He retired from the Air Force in 1975 as a colonel, and was finally able to enjoy a life of peace and contentment for the rest of his years, until he passed away in 2014, aged 87.
Read another story from us: Deadly Legacy of US Bombing Campaign in Vietnam War
Throughout his extraordinary career he earned a total of seventy-six awards and medals. In addition to his three Air Force Crosses, he received eleven Air Medals, nine Distinguished Flying Crosses, two Purple Hearts, two Silver Stars, two Bronze Stars and a Legion of Merit, among other decorations.
A biography of his life, entitled Tempered Steel, was authored by Terry Luckett and Charles Byler. In the pages of this book, Kasler's many deeds of valor live on to this day.