Alexander Suvorov was a general of the Russian Army during the 18th century, leading his men through incredible victories and rising through the ranks. His revolutionary approach to combat strategy proved to be vitally successful during battle, and made him the last Generalissimo of the Russian Empire.
Alexander Suvorov began his military career at an early age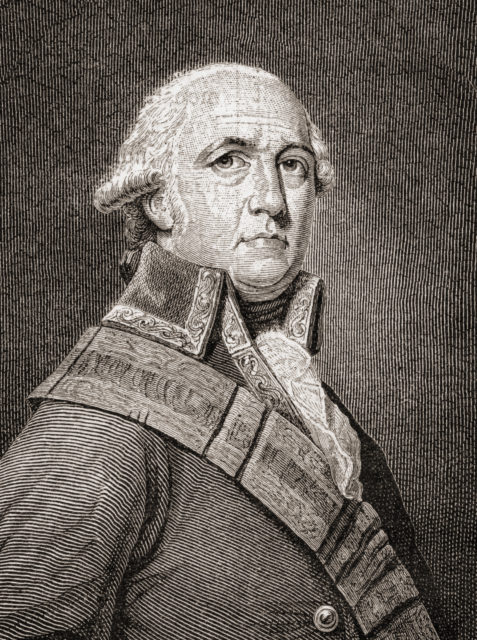 Alexander Suvorov was born on November 24, 1729 in Moscow, Russia to a noble family. Given his parents' prominence, he was provided with an excellent education that included artillery, fortification and war history. Despite being a sickly child, he was able to overcome his physical disabilities and, in 1748, enlisted in the Semyonovsky Lifeguard Regiment as a private soldier.
Suvorov's first taste of battle came during the Seven Years' War, serving with the Imperial Russian Army. He quickly proved to be effective on the battlefield, leading to his promotion to colonel in 1762, just a year before the conflict came to an end. He followed this up with successful engagements during the First Russo-Turkish War, which led to him being promoted to the rank of lieutenant general.
Success during the Second Russo-Turkish War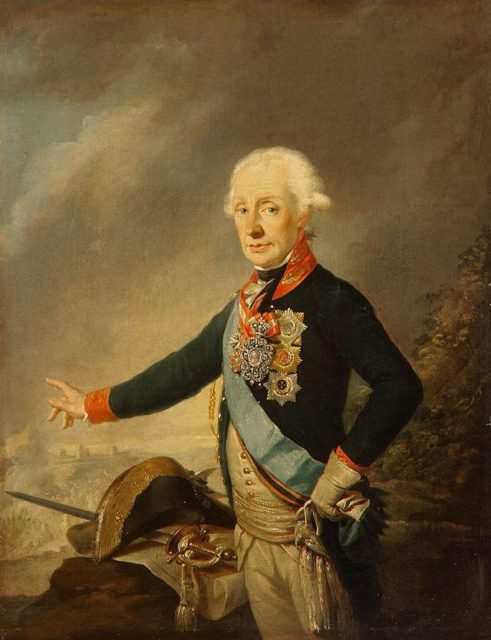 Alexander Suvorov served in a number of different locations over the years, including Crimea and the Caucasus. He returned to St. Petersburg after being recalled to participate in the Second Russo-Turkish War, fighting until 1791.
During this time, he successfully defended Russian territory at Kinburn (twice), Ochakov and Focșani, and along the Rymnik. Despite his numbers being drastically lower than those of the Ottoman Empire during the latter fight (25,000 versus 100,000), he thwarted the enemy with a loss of only 500 men.
Suvorov's leadership during these engagements earned him the titles of count by Catherine the Great and count of the Holy Roman Empire by Emperor Joseph II.
Alexander Suvorov quashed a Polish revolution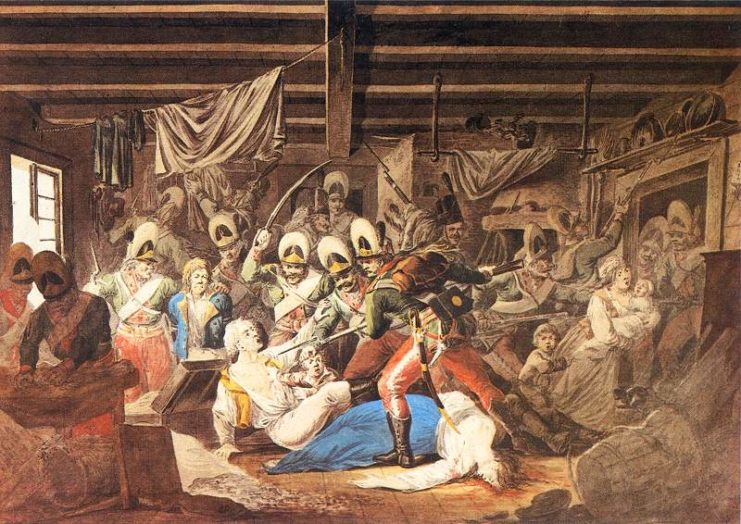 In 1794, Alexander Suvorov was recalled to stop the nationalist-revolutionary movement that was on the rise in Poland. On November 4, 1794, his men launched a surprise attack on the eastern Warsaw suburb of Praga, breaking through the defensive lines and defeating the Polish-Lithuanian forces.
Following the battle, Suvorov's troops began looting Warsaw and killing residents, all against the orders of their commander. While the total casualties are unknown, many historian place the total at near 20,000. The Russians viewed the outcome as a success on their part, as the massacre disheartened the revolutionaries and altogether ended their resistance. For his efforts, Suvorov was rewarded 7,000 serfs and promoted to field marshal.
Pushing Napoleon's forces out of Italy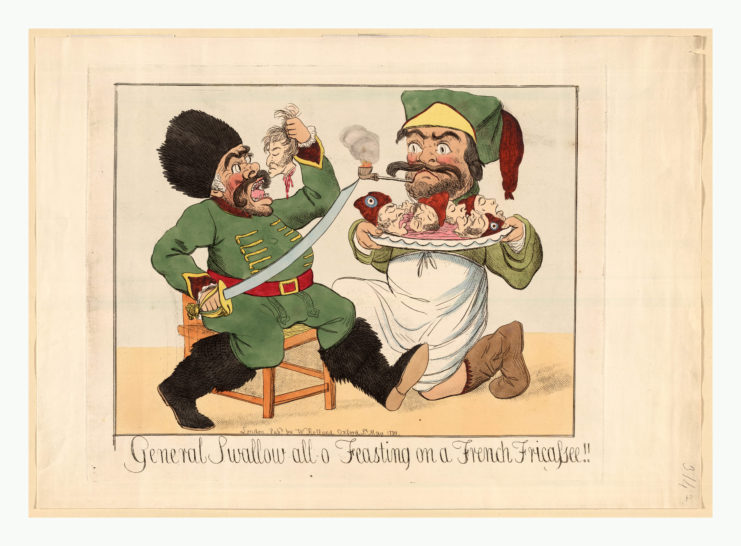 When Alexander Suvorov returned to Russia, he wasn't greeted in kind. Emperor Paul I had ascended to the throne following the death of Catherine the Great and reimposed the old Prussian style of military tactics. Suvorov wasn't shy with expressing his opposition and was thus dismissed.
In 1799, following the success of French forces during the Revolutionary Wars, Suvorov was recalled to command the Russo-Austrian Army in a campaign in northern Italy. Tasked with driving Napoleon's troops out of the region, he achieved victory after victory, erasing the French military leader's gains. The campaign culminated with the capture of Milan, which caused Suvorov to become a beacon to all those opposed to the French Revolution.
Leading his men through the Swiss Alps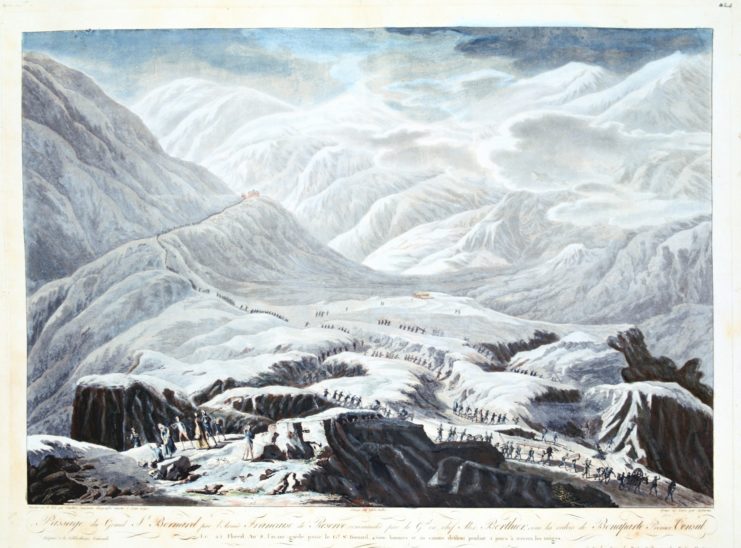 In one of the most remarkable achievements in the annal of military history, Alexander Suvorov's Alpine campaign gained him immeasurable success. He was ordered to the region to support Alexander Rimsky-Korsakov and his troops, but when he arrived saw that the Russians had been defeated at Zürich.
Once again, Suvorov's troops were largely outnumbered and low on supplies and ammunition. He decided withdrawal was the best move and led his contingent of 18,000 Russian regulars and 5,000 Cossacks, many of whom were starving and feeling hopeless, through to Glarus. Despite being surrounded by 80,000 French troops, they made it out, losing only a quarter of their numbers.
Following the Alpine campaign, Suvorov was promoted to the rank of Generalissimo, only the fourth in Russian history. When he returned to St. Petersburg, he was very sick and died a few months later, in May 1800. Despite his ranking signaling the need for special funerary honors, he was buried as a regular field marshal, due to Paul I's intervention. The pair had never been able to iron out their differences.
Alexander Suvorov's The Science of Victory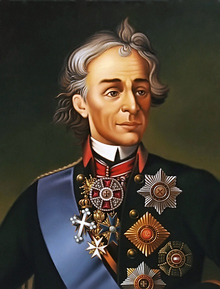 Alexander Suvorov wasn't a fan of the Prussian parade-ground style of military strategy and expressed his feelings to those in-charge. He believed the tactics to be outdated and ineffective, and thus established his own approach, which he detailed in his book, The Science of Victory.
More from us: Fyodor Ushakov: The Russian Naval Legend and Saint Who Never Lost a Battle
Suvorov cared deeply for his men and treated them well, and, as such, they followed his instruction with admiration. He made sure they were mobile and explained that, "To surprise the enemy is to defeat him, he said… Judgment of eye, speed and attack are the basis of victory… Swiftness and impact are the soul of genuine warfare. A good solution now is better than a perfect solution tomorrow."
Suvorov was a true military man, and of the 60 battles in which he commanded soldiers, he never lost a single one.