6. Inventor of O.M.G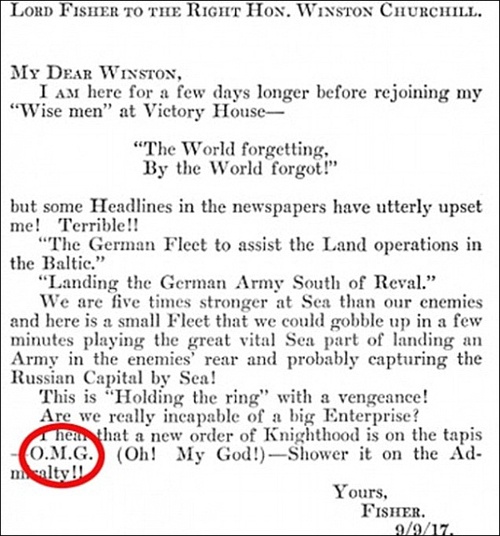 Winston Churchill received a letter in 1917 from Lord Fisher regarding the war. Towards the end of the letter, Lord Fisher uses the term 'OMG.'  Here is how it was typed in the letter: "I hear that a new order of Knighthood is on the tapas-O.M.G. (Oh! My God!) – Shower it on the Admiralty." This is the first known instance of this popular phrase being used, and Churchill was the receiver of it.
7. Prisoner of War
In the 1890's, Winston Churchill was a war correspondent for The Morning Post. He was sent to cover the Anglo-Boer War in South Africa, but once he arrived in South Africa the train he was on was ambushed and he was taken as a prisoner of war. Miraculously, Churchill managed to escape the camp.
Once back in England, the escape caused him to be regarded as a hero, which helped launch his political career.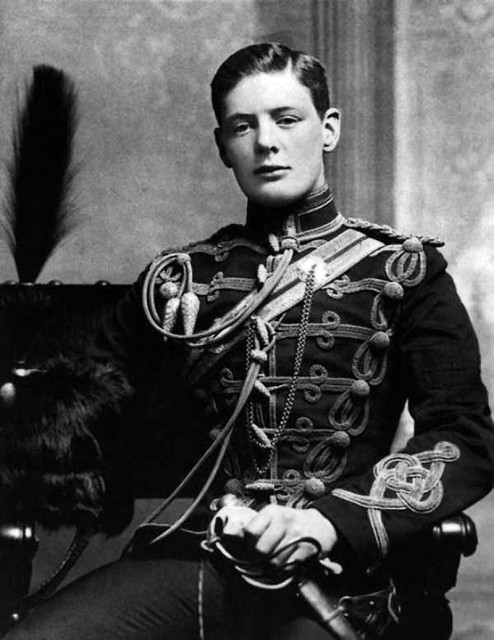 8. Nobel Prize in literature
One of Winston Churchill's favorite areas of study in school was English, and in 1953, he was awarded the Nobel Prize in literature for his publications, including "The Second World War." This was a six-book series which is based on the history of the end of World War I to the end of World War II.
9. Half-American
Winston Churchill's father, Lord Randolph Henry Spencer-Churchill, was a British statesman who was born in London. Churchill's mother, Jeanette Jerome, was born in Brooklyn, New York. The two met while at the Isle of Wight and were engaged just three days after their meeting. The couple had two sons, Winston Churchill and John Strange Spencer Churchill.
10. Pop Charts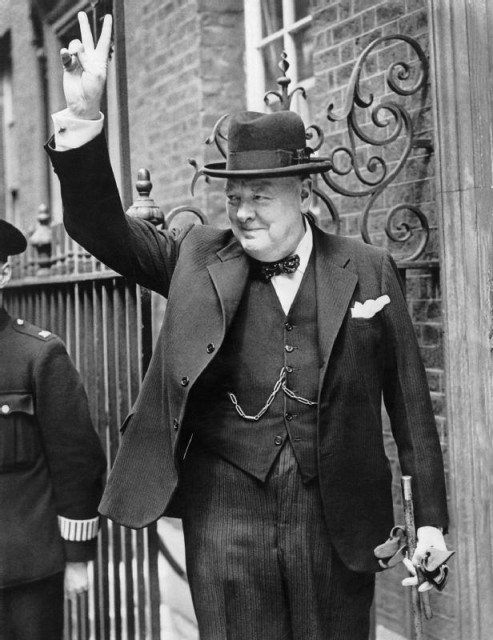 Music charts aren't the first place you may look to find a British Prime Minister, but in 2010, that's exactly where you could find Winston Churchill. The Central Band of the Royal Air Force released an album titled "Reach for the Skies." The album featured two songs that utilized music from the Central Band and paired it with some of Winston Churchill's speeches. The album made it all the way to No. 4 on the UK Album charts.
From Nobel Peace Prizes, to pop charts, Winston Churchill has contributed more to society than just his famed political career. Churchill once said, "History will be kind to me for I intend to write it." And that he did.