Although called the Seaplane Harbour Museum this centre encompasses a wider scope of maritime items than just seaplanes for example and that submarine which appears to float above you as you tour the lower levels of the unique museum. The building itself is or was one of the earliest examples of concrete construction with its triple domed roof that at their peaks are only a few centimeters in depth.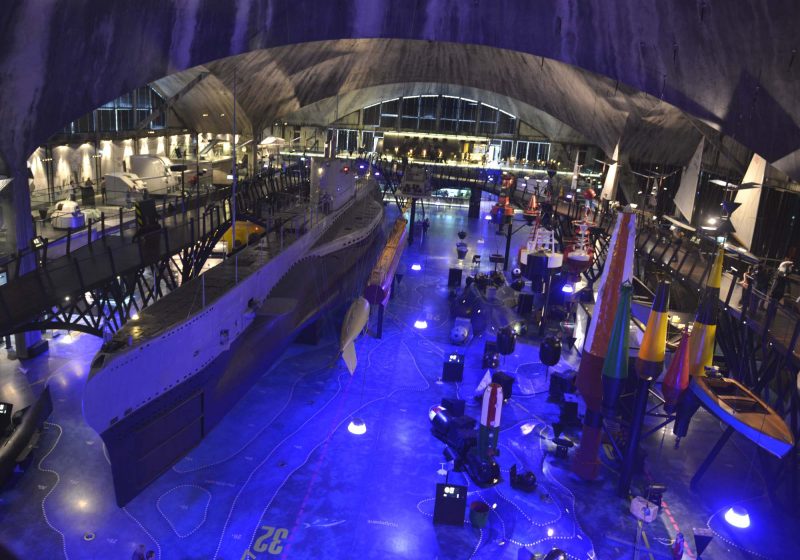 Built to house part of Peter the Great's naval fortress 100 years ago on orders of the Russian emperor, Nicholas II. The architecture of the huge hangar is remarkable and features the world's first column-less very thin-shell concrete domes of such volume. The building was used for seaplanes until the 1939.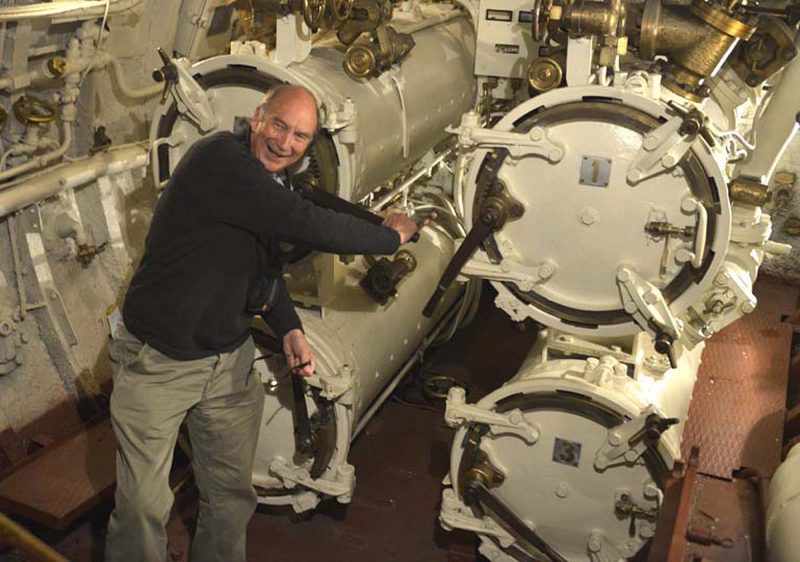 The giant building now contains a varied collection of both military and general maritime historical items. From Olympic winning sailing yachts to in scale larger and these are both British made items, a huge complete submarine called the 'Lembit' and a Short 184 Seaplane the latter suspended from that unique roof.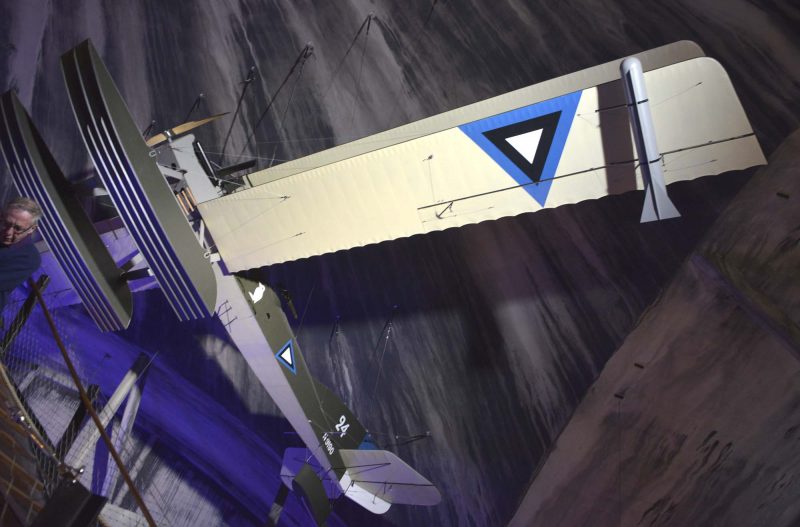 The museum is a great family draw with plenty of hands on and interactive displays and games all with a maritime or military theme. Dressing up in navy uniforms or machine-gunning waves of attacking aircraft are just two. The former British mine laying submarine built in Barrow in Furness in 1936 takes up a large section of the museum and access through it is encouraged. If you have never been in a submarine then its something you should definitely experience! The 'boat' as submariners always talk of them as being boats! Was the oldest submarine still afloat until she was hauled from the water into the museum complex in 2011. After 1940 she became part of the Russian Baltic Fleet.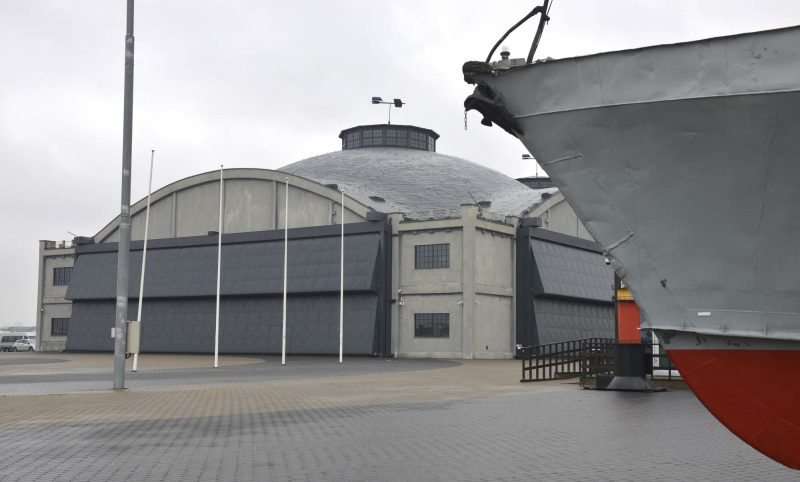 Education about many aspects of marine environment is all part of the museum so youngsters can learn about navigational aids the development of ships, boat building and how sea currents work and their affects on the world.  Adjacent to the museum are a large collection of boats and small ships all part of the museum but some extra charges are payable for visiting some of them and again well worth seeing.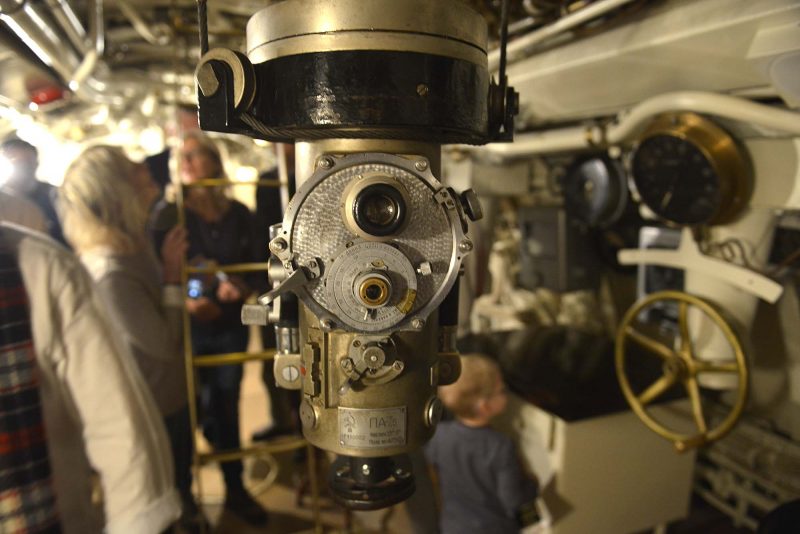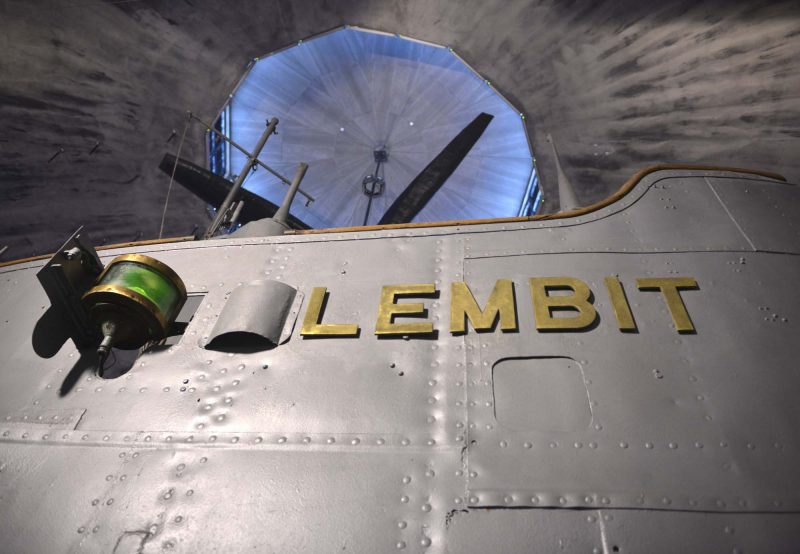 No museum is complete without a café and there is an extensive and modern one on the top floor with excellent views through the various interpretation levels to what is the seafloor mapped out for you on the ground floor. It's a progression from the sea floor until high above you the seaplane appears to swoop!
A family ticket costs around €28 or a single adult ticket is €14 each.
www.lennusadam.eu and www.visitestonia.com
Geoff
www.thetraveltrunk.net
Facebook
Twitter