War History online proudly presents this Guest Piece from Jeremy P. Ämick, who is a military historian and writes on behalf of the Silver Star Families of America.
The years he served in the U.S. Army not only allowed Tipton, Missouri, veteran Henry Suddarth to climb to the top of the enlisted ranks, but to acquire an appreciation for molding young leaders. When leaving the Army, he has applied many of the lessons he learned in the service when teaching at military academies and as a substitute teacher for local high schools.
"You can't reach them all, but there have been certain students who have made being an instructor an enjoyable experience," said the veteran.
Growing up in Vandalia, Missouri, Suddarth recalls listening to a neighbor, who was an Army veteran, speak fondly of his experiences. Impressed by these stories, he chose to enlist in the Army in early 1968, less than a year after his graduation from high school.
"I attended basic training at Ft. Leonard Wood followed by training as an infantryman at Ft. Polk, Louisiana," he said. "The training consisted of night ambushes, long range patrols and familiarization with a number of weapons, but they cut it one week short because they needed soldiers for Vietnam," he added.
His initial training complete, Suddarth was sent to Ft. Benning, Georgia, for three weeks of "jump school," making five parachute jumps from an aircraft. He then received his anticipated orders for overseas duty in Vietnam.
"We all knew we were going (to Vietnam) and I got there in September 1968. I was assigned to an infantry detachment responsible for providing security for a large ammo dump in the region." He added, "We also had the responsibility for keeping open the An Khe Pass, which was a major supply route going to the north."
During his one-year overseas assignment, Suddarth earned his first Purple Heart in March 1968 after he was shot in the ankle during a combat patrol.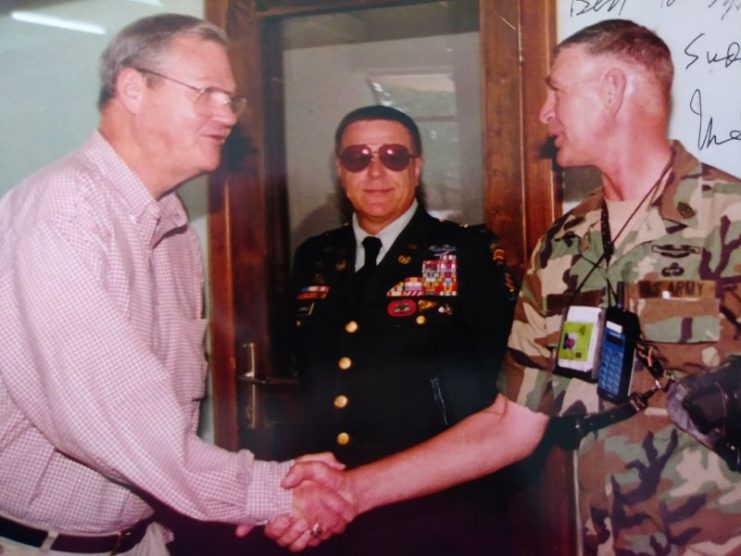 Returning to the United States in September 1969, the combat veteran spent just shy of a year with a training group at Ft. Leonard Wood before receiving orders to return to Vietnam in the summer of 1970. During this overseas tour, he was assigned to "Team 22" in Tây Ninh Province in the southeast region of Vietnam near the Cambodian border.
"Our team became advisers to the South Vietnamese Rangers," said Suddarth. "We operated out of a Small Vietnamese Army base for the year that I was there, lived among the rangers and went on patrols with them as a group, teaching them to conduct military operations."
While there, he earned a second Purple Heart when wounded by shrapnel from a rocket during a patrol. Following his return from Vietnam in the summer of 1971, he received assignment to a Combined Arms Brigade at Ft. Hood, Texas, with whom he remained until 1974.
He chose to make a career of the Army and completed a number of assignments at locations such as Ft. Stewart, Georgia. In 1977, he traveled to the country of Panama to patrol the jungles in the Panama Canal Zone and later served as an instructor with the Jungle Operations Center. From there, he would go on to serve as an ROTC instructor for Howell Military Academy in Howell, Indiana.
"It was a military high school and I was there 3-1/2 years, teaching many classes to include leadership, first aid, etc.; I also led the Junior Ranger Unit while I was there."
Beginning in 1983, Suddarth began a medley of assignments following his transfer to Ft. Bragg, North Carolina. While there, he deployed during Operation Urgent Fury, which was the codename for the U.S. invasion of Grenada the same year he arrived at Ft. Bragg.
Serving with airborne units, Suddarth was injured in 1985 during a parachute demonstration conducted for President Reagan at Pope Air Force Base; his injuries would require him to spend several weeks recovering in an Army hospital. Following his recuperation, he deployed to Panama for Operation Just Cause in 1989 and then in support of the Persian Gulf War in 1991.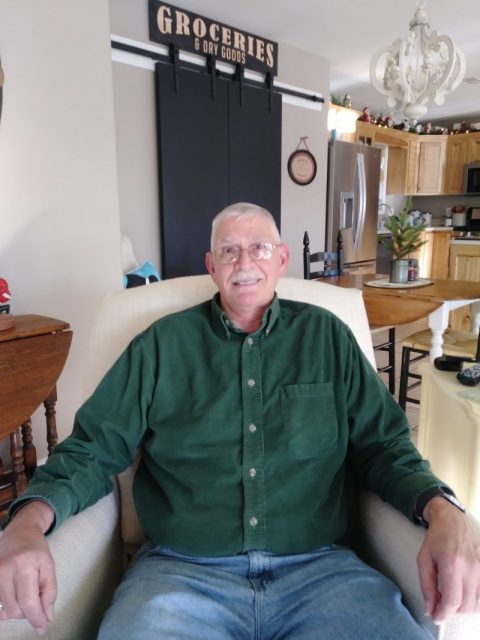 The next major period of his military experience began with his transfer to Turkey in 1992 as part of the Special Operations Command Europe, an assignment that would encompass the next eight years of his career.
"I traveled all over Europe performing security missions and training soldiers of former Soviet nations," he explained. "In 1996, I was sent to Bosnia—that was a real-world mission looking for bad guys as a site commander for a NATO operation." He added, "During my time there, I ended up with 92 stamps in my passport booklet."
Having attained the rank of command sergeant major, Suddarth returned to Ft. Bragg in 2000 and retired from the United States Army. The Monday following his retirement, he began the next stage of his career by teaching ROTC classes at a high school in North Carolina.
He would go on to spend nearly five years as an instructor and school sergeant major at the former Wentworth Military Academy in Lexington followed by five years as a senior Army instructor at the Missouri Military Academy in Mexico. On Flag Day (and the Army's birthday), June 14, 2014, he married Cindy and the couple continues to reside in Tipton.
His years in the service imbued in him the desire to help teach and mold young minds—a pursuit he continues to embrace by serving as a substitute teacher for several schools in the counties of Cooper and Moniteau. It is a calling, he affirms, allowing him to witness many a young person achieving distinguished goals.
"Oftentimes, when a young person is at a military school, it is because their parents have essentially given up on them," he explained. "But I always took pride in working with these young minds and it is pleasing to see them go on and succeed in life.
"It was great to be able to help produce many young leaders and I believe that eight of my former students have gone on to receive appointments to the military academies. That," he concluded, "has been one of the most rewarding aspects of teaching."