The armed attack on Club Q in Colorado Springs, Colorado was yet another in a string of mass shootings to occur in the United States. A number of patrons lost their lives and suffered injuries as a result of the gunfire. The total casualties likely would have been much higher, had it not been for the heroic actions of retired US Army Maj. Rich Fierro, who was at the nightclub with his family and friends.
Heroics in the face of danger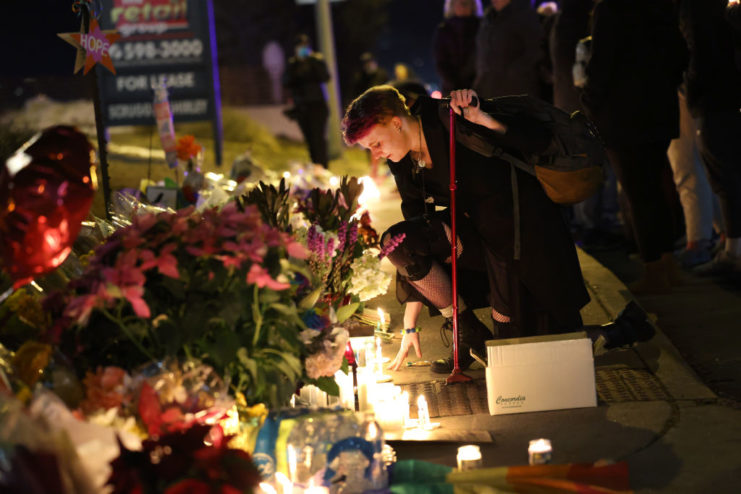 On the evening of November 19, 2022, Club Q, an LGBTQ+ nightclub in Colorado Springs, was filled with patrons watching a drag show. Among those in attendance was US Army veteran Rich Fierro; his wife, Jessica; his daughter, Kassandra; her long-time boyfriend, Raymond Green Vance; and two family friends. Kassandra's former classmates were performing the act, and the group was there to show their support and have a fun night out.
During the show, gunfire began to rip through Club Q. Without thinking and his combat experience coming into play, Fierro pulled his friend to the ground, before rushing across the room toward the assailant, who was equipped with an AR-15-style rifle and pistol and wearing a flak vest. He knocked the person to the floor and jumped on top of them, taking control of the situation.
After taking the rifle out of the assailant's hands, Fierro began barking orders to the nightclub's patrons. When the 22-year-old suspect pulled out their pistol, the Army veteran did what he could to prevent further casualties. "I don't know exactly what I did, I just went into combat mode," he told The New York Times. "I just know I have to kill this [person] before [they kill] us."
The assailant was taken into custody upon emergency personnel arriving on scene and face a number of charges. When the dust settled, it was learned that five people had died in the incident, including Raymond Green Vance. An additional 18 individuals were injured, including Fierro's friends, who remain in hospital, and Kassandra and Jess.
Rich Fierro has received praise nationwide for his heroics at Club Q, with Colorado Springs Mayor John Suthers saying, "He saved a lot of lives. I have never encountered a person who engaged in such heroic actions and was so humble about it." US President Joe Biden personally called the veteran, thanking him for his bravery.
In recognition of his actions, the League of United Latin American Citizens (LULAC) awarded Fierro their presidential medal and $5,000, writing in a statement, "We hear so many politicians scapegoating and attacking the LGBTQ+ community and immigrants, and here we have true American heroes who stood up against hate and protected their family and other patrons."
Rich Fierro's service with the US Army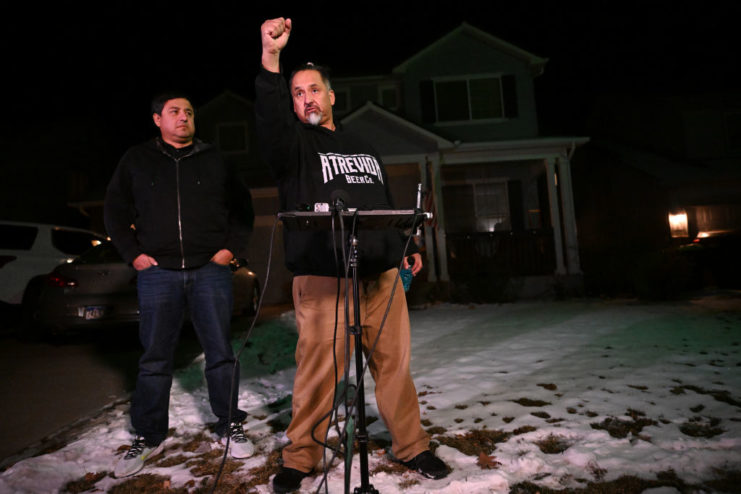 Rich Fierro's time with the US military dates back to 1999, when he graduated from San Diego State University as the Army Reserve Officers' Training Corps (AROTC) Distinguished Military Grad. He followed this up with a 14-year career in the US Army. He was stationed in Germany, and later served four combat tours in the Middle East – three in Iraq and one in Afghanistan.
From June 1999 to November 2013, Fierro was a field artillery officer who held a variety of positions, including platoon leader, battalion operations officer, corps counter fire officer, battery commander and brigade plans officer.
While serving in the Middle East, he frequently experienced combat, revealing in interviews that he was shot at, lost two friends to enemy action and saw roadside improvised explosive devices (IEDs) tear apart trucks manned by his platoon. He retired with the rank of major, and for his service was awarded a number of decorations, including two Bronze Stars and the Combat Action Badge.
Similar to other combat veterans, Rich Fierro struggled to adjust to civilian life. Given all he experienced overseas, he suffered from post-traumatic stress disorder (PTSD), which made him quick to anger and distrustful of others. Things got so bad that crowds put him on edge and he had to sit with his back against the wall in public places, with his eyes toward an exit.
More from us: Operation Trent: The British Special Air Service's Astonishing Daylight Mission in Afghanistan
Fierro has been seeing a psychologist to work through his feelings. Along with regular therapy sessions and medication, he removed all the guns in his house. To further separate himself from his days in the Army, he grew out his hair and now sports a long, white goatee, which isn't permitted for those actively serving.