The death of Queen Elizabeth II on September 8, 2022 sent shockwaves across the world. The United Kingdom entered into a period of mourning, with thousands converging upon the Palace of Westminster to pay their final respects. Prince Harry, a veteran of the War in Afghanistan, was among the family members to stand in vigil for Elizabeth II, an understandably difficult task made even more so by the removal of the "ER" cypher from his military uniform.
What is the 'ER' cypher?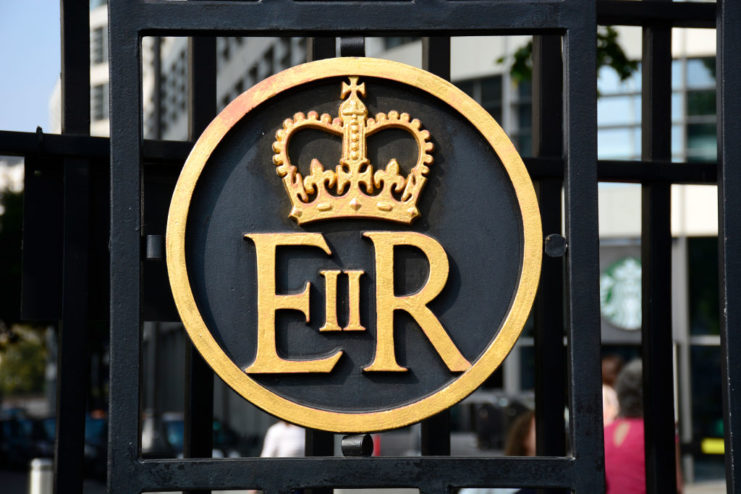 Before one can understand why the removal of the "ER" cypher upset Prince Harry, the meaning behind it must be explained. "ER" – or "EIIR" – were the Royal Cypher for Queen Elizabeth II. They stand for Elizabeth Regina, with "Regina" translating to "Queen" in Latin.
Each British monarch has their own distinct Royal Cypher, and it's placed on government buildings, items related to the Royal Family, state documents and even mailboxes during their reign. For 70 years, the British public saw "ER" everywhere. Now that Elizabeth II's son, Charles III, is now the King of England, the Royal Cypher will be replaced by "CR" and "CIIIR," which stand for Charles Rex. In Latin, the latter translates to "King."
The switch from "ER" to "CR" is expected to occur gradually.
King Charles III gave Prince Harry permission to wear his uniform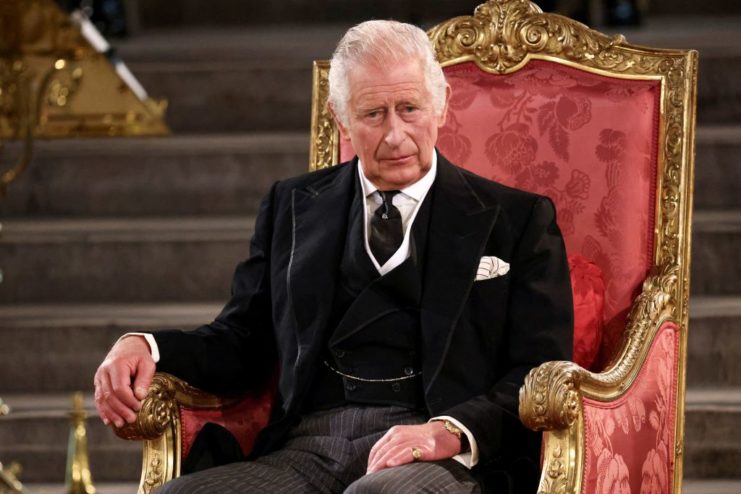 After stepping down from royal life in 2020 to move to California with his wife, Meghan Markle, Prince Harry was stripped of the following honorary military titles: Commodore-in-Chief, Small Ships and Diving, Royal Naval Command; Captain General Royal Marines; and Honorary Air Commandant, RAF Honington. Prior to stepping away, he'd also served as Queen Elizabeth II's personal aide-de-camp.
Given he'd resigned from his duties within the British Royal Family, it was assumed Harry would wear a morning suit to the vigil he, Prince William and their cousins would be holding for their grandmother at Westminster Hall. However, King Charles III later gave his son permission to wear his military uniform, largely due to public backlash over the now-disgraced Prince Andrew being allowed to wear his vice-admiral uniform during the vigil held by Elizabeth II's children.
The 'ER' cypher was removed from Prince Harry's uniform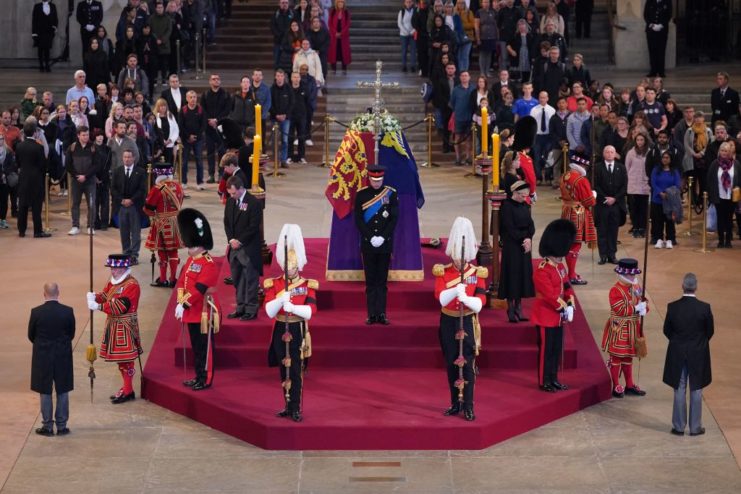 As Princes Harry and William and their cousins – Zara Tindall and Peter Phillips; Lady Louise Windsor and James, Viscount Severn; and Princesses Beatrice and Eugenie – made their way to Queen Elizabeth II's coffin for their 15-minute vigil on September 17, 2022, the "ER" cypher was noticeably absent from Harry's military uniform. He was, however, wearing his Afghanistan service medal and those dedicated to the Golden, Diamond and Platinum Jubilees.
According to an insider who spoke to The Sunday Times, Harry was humiliated over the removal of his grandmother's cypher, as it was kept on his brother's uniform. In fact, he felt so poorly about it that he even considered attending the vigil in his morning suit. It was the first time he'd worn his military clothes since 2020 and, according to the insider, the removal of the "ER" from his shoulder left Harry "devastated."
"He is heartbroken," they said. "To remove his grandmother's initials feels very intentional."
Was the snub actually intentional?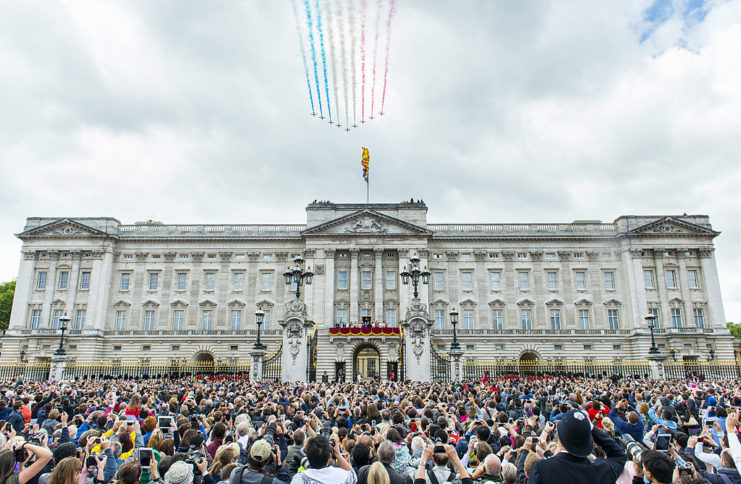 While many have taken the removal of the "ER" cypher from Prince Harry's uniform as an intentional snub, that doesn't actually appear to be the case, as Queen Elizabeth II's initials were traditionally only worn by those in active service to her and the British Monarchy.
Under the Royal Family's dress code, working members who have served in the British Armed Forces must wear their uniform for military affairs. This includes state funerals, Remembrance ceremonies and during the Trooping the Colour.
Prince Harry's service in Afghanistan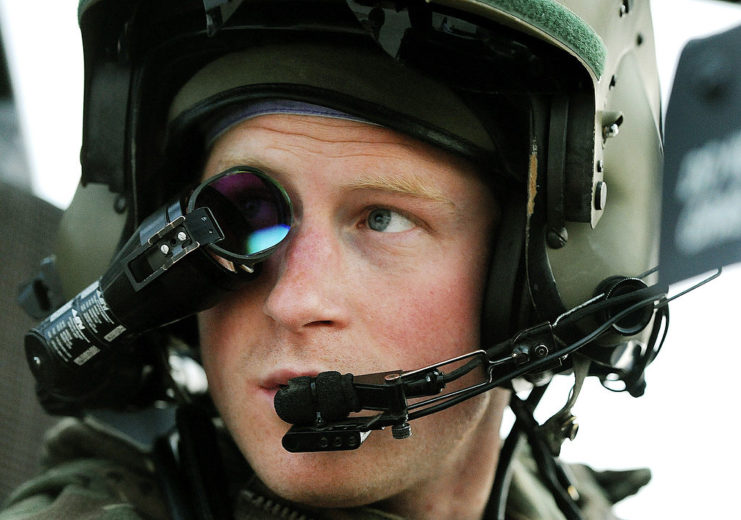 Prince Harry served in the British Army for 10 years, enrolling in the Royal Military Academy Sandhurst in May 2005 with Alamein Company. He completed his officer training a year later and was commissioned as a Cornet in the Blue and Royals, a regiment of the Household Cavalry. He was promoted to the rank of lieutenant two years later.
Following pressure from international media, the British Ministry of Defence revealed in February 2008 that Harry had been deployed to Helmand province, Afghanistan as a Forward Air Controller, with later reports stating he'd assisted Gurkhas in repelling an attack by insurgents. He also performed patrols in hostile areas. Almost immediately after the announcement was made, Harry was pulled out of the area over fears for his safety and that of his comrades.
A year after graduating from the Defence Helicopter Flying School at Royal Air Force (RAF) Shawbury in May 2010, Harry was promoted to captain. A few months later, in October 2011, he was transferred to a US military base in California to participate in helicopter gunship training. He subsequently returned to the UK, where he became a certified Apache pilot.
In September 2012, Harry return to Afghanistan, this time assigned to Camp Bastion as a co-pilot and gunner with 662 Squadron, 3 Regiment, Army Air Corps. Within days of his arrival, reports surfaced that threats had been made against his life. Following an attack on Camp Bastion that left two US Marines dead, he was moved to a safe location.
More from us: Queen Elizabeth II Snuck Out In Disguise to Join V-E Day Celebrations
Harry completed his 20-week deployment and, two years later, retired from the British Army. He has since called his service with the Armed Forces "the happiest times of my life," and his experience in Afghanistan led him to establish the Invictus Games, an international sporting event for injured active-duty and veteran service members.