Many American soldiers found love while away at war, but what happened when the fighting came to an end? Many were shipped back to their homes in the United States, leaving behind those they fell in love with. This is exactly what happened to one serviceman, but that didn't stop him for looking for his lost love for nearly 70 years.
Finally, when he was 91 years old, the two were reunited.
Love blossoms during the Korean War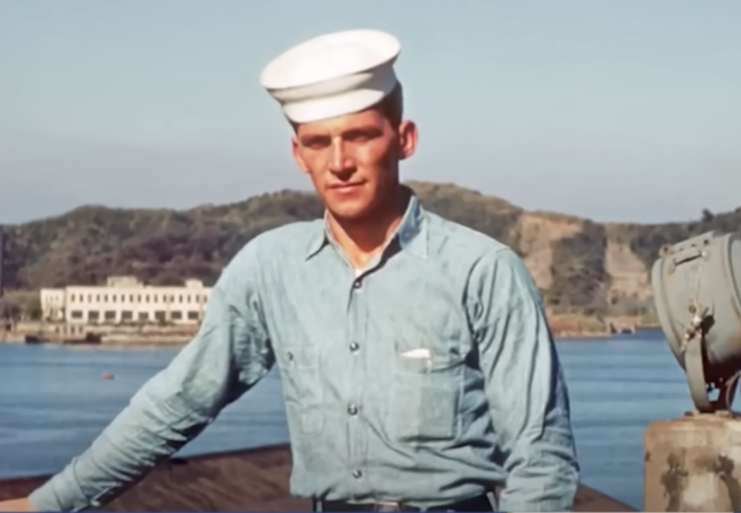 The Korean War saw a large number of US servicemen stationed in Japan, including Duane Mann. A member of the US Navy, he worked at a military officers' club as a mechanic and sergeant-at-arms on his off-hours. It was there he met his first love, Peggy Yamaguchi.
Yamaguchi worked at the same military officers' club, in the hat check room, and the pair immediately hit it off. They were often the last two to close up, chatting and enjoying each another's company, and it wasn't long before their romance took off. They planned to get married, with Yamaguchi even becoming pregnant.
Duane Mann is shipped back to the US
The close of the Korean War was abrupt and, in 1954, the Navy shipped Mann back to his hometown of Pisgah, Iowa. Separated from his love, he came to discover he had no money. He'd transferred his bank account into his father's name, in case he died while overseas, and upon his return found the elder Mann had spent every last penny.
Recalling his feelings at the time, the veteran told KETV NewsWatch 7, "If I would have known that I didn't have any money, I would have never gone home." Unable to return to Japan, both Mann and Yamaguchi were forced to move on.
The lost loves moved on with their lives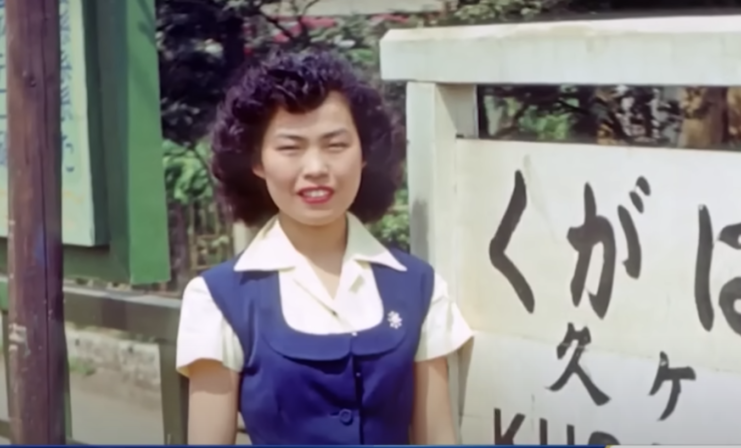 Mann's mother intercepted letter correspondence from Yamaguchi, not wanting her son to marry a Japanese woman. She hoped he'd marry a girl from their church, which he did. Mann would ultimately marry twice, becoming a father to six children. During it all, he never forgot about the love he left back in Japan.
With no word from her American boyfriend, Yamaguchi moved on as well. She'd lost the baby the pair had conceived, and eventually married in 1955. Her name changed to Peggy Yamaguchi Sedenquist and she had three sons with her husband, the eldest of which she gave the middle name "Duane."
The search for Peggy Yamaguchi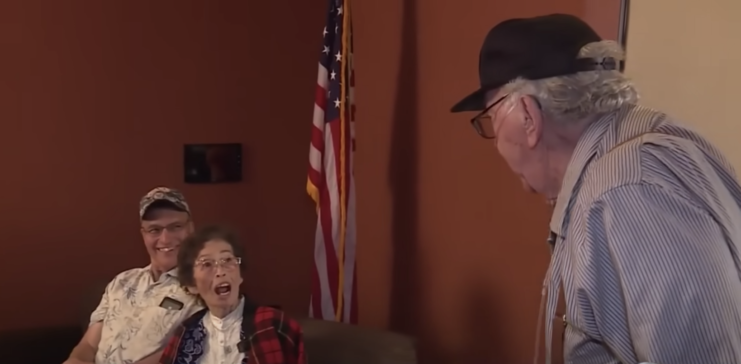 Mann never forgot about his first love and spent part of the last 70 years looking for Yamaguchi. He turned to Facebook to help get the word out and posted old photos he'd taken while stationed in Japan. With the help of people all over the world, Mann was able to find out where Yamaguchi was living.
It turns out she'd moved to the US and she wasn't far from Mann. She was just 650 miles away in Escanaba, Michigan, on the other side of the Mississippi River. Her closeness made their meeting again a real possibility, and a date was set for the pair to reunite.
Lost loves reunited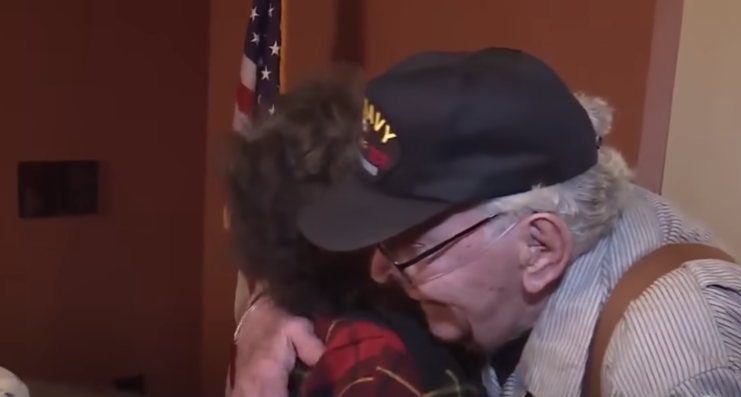 The two, accompanied by their children, reunited after 70 years apart. Mann and Yamaguchi shared a warm embrace and reminisced about their time together during the Korean War. A particular memory that stood out was their shared love for the Jitterbug.
More from us: Daughter Surprises Vietnam War Veteran – He Never Knew She Existed!
Mann's biggest concern was that Yamaguchi believed he'd abandoned her in Japan. He'd thought about it his whole life and wanted to let her know that he hadn't – he just couldn't find her. Yamaguchi told Mann that she knew he must have loved her if he kept those pictures of her all this time, and that she didn't feel abandoned by him.