Gary Sinise is an actor known for a variety of television and film roles, the most popular of which is 1994's Forrest Gump. For the Oscar-winning movie, he played Lt. Dan Taylor, a Vietnam War veteran who loses his lower legs during an enemy ambush. In an interview with the American Veterans Center, Sinise revealed how the role not only changed his acting career, but impacted his life's mission.
Several members of Gary Sinise's family served in the US military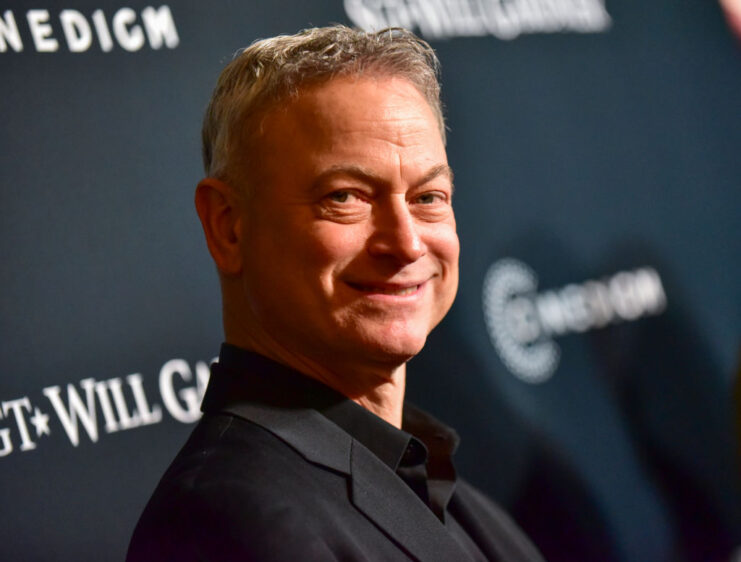 It should come as no surprise that Gary Sinise became involved in veterans' advocacy, even without Forrest Gump taken into account. His grandfather served during the First World War as an ambulance driver, while two of his uncles were sent overseas during World War II. One was based in the Pacific with the US Navy, while another served as a navigator aboard a Boeing B-17 Flying Fortress in Europe. His father, a sailor in the Navy, was also deployed to Korea.
Sinise's brothers-in-law also served. They were sent to Asia during the Vietnam War, and when asked about their experiences often spoke of the less-than-kind welcome they received from the US government upon their return. This prompted Sinise to begin looking for ways to support veterans. As he was a theater director at the time, he opted to put on a show that had been written by a group of Vietnam veterans.
He later auditioned for a role in Oliver Stone's Platoon (1986), but was unable to secure a part due to issues out of his control on the film's production team. Outside of him being an actor, he'd hoped to get the job because of his passion for those who served throughout the conflict.
Forrest Gump (1994)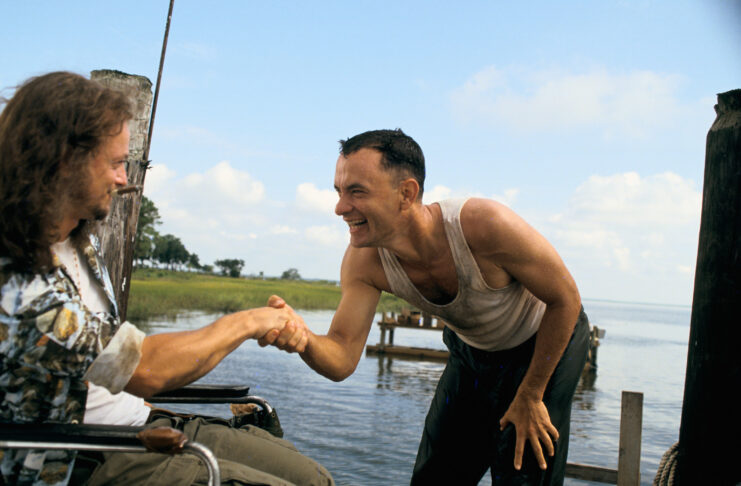 As part of the main cast of Forrest Gump, Gary Sinise portrays Lt. Dan Taylor, who meets the film's title character (Tom Hanks) when he and Benjamin Buford "Bubba" Blue (Mykelti Williamson) are deployed to the Mekong Delta, in Vietnam, with the US Army's 9th Infantry Division.
After months of routine patrols, the trio's platoon is ambushed, resulting in the deaths of Bubba and a number of their comrades. Gump is shot in the buttocks, while Lt. Dan loses his lower legs. Despite his own injuries, Gump carries his superior to safety, an act Taylor wishes hadn't occurred, as he'd hoped to die in combat like his ancestors. He also feels immense guilt over the deaths of his fellow soldiers.
Upon returning to the United States, Lt. Dan is forced to face the possibility of spending the rest of his life in a wheelchair. As the film moves on, Gump learns he's become an alcoholic and is living a less-than-savory lifestyle. Along with his inability to come to terms with his disability, Taylor struggles with the government's lack of interest in helping veterans returning from Vietnam.
The pair eventually team up to work on a shrimp boat, which Gump names after Bubba. The success they see, as well as Lt. Dan's investment in a number of tech companies, results in them becoming millionaires. With his earnings, Taylor is able to finally see a better life for himself, with him purchasing prosthetics later in the film, which allow him to walk again. He also becomes engaged to a Vietnamese woman named Susan.
Forrest Gump (1994) forever changed Gary Sinise's life
In an interview with the American Veterans Center, Gary Sinise shared how Forrest Gump and the role of Lt. Dan changed his life. "As a guy playing a double amputee Vietnam veteran, it introduced me to countless organizations and people and individuals and the Disabled American Veterans Organization," he explained, adding that the character showed wounded veterans that it's possible to have a positive life after their military service.
"You had always just felt, 'I'm not sure that Vietnam veteran is going to be okay at the end of the movie'," he said. "But then there was also the other side of the story where veterans could come home, process their war experience and move on from it and be successful in life."
He expanded on this, saying, "Lt. Dan continues to this day – it's almost 30 years since the movie was made – to play a part in this ongoing mission as so many people have seen it, so many wounded veterans have seen that movie. It's a positive ending to that story when you look at it; Lt. Dan's okay in the end."
Ultimately, it was Sinise's goal for Lt. Dan to serve as an example that veterans, especially those wounded during combat, can move on and create positive lives for themselves. It's for this reason that the character continues to play a role in his life.
Gary Sinise Foundation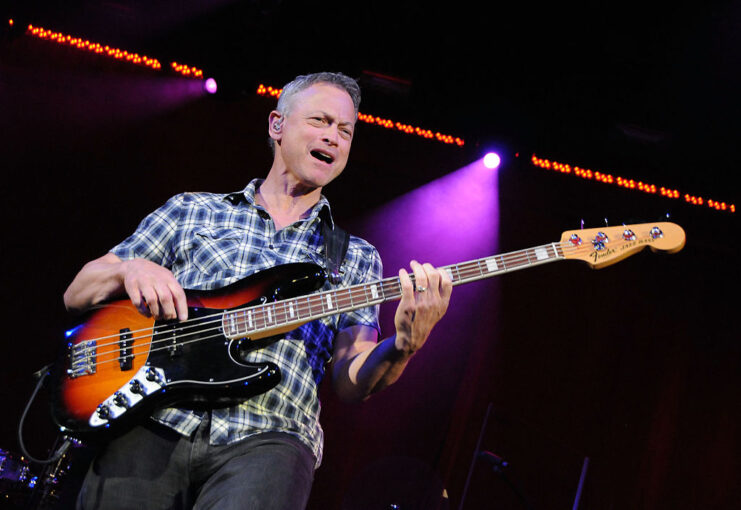 Following the 9/11 attacks, Gary Sinise was inspired to begin volunteering with the USO. Visiting American troops in Iraq and Afghanistan, he found the majority knew him as Lt. Dan, not Gary, and thus played upon his famous role by forming the Gary Sinise and the Lieutenant Dan Band.
The band started performing for troops, similar to the USO shows that Bob Hope put on during WWII. By 2011, he'd established the Gary Sinise Foundation, with the aim being "to serve our nation by honoring our defenders, veterans, first responders, their families, and those in need."
Speaking about the foundation on its website, Sinise says, "Freedom and security are precious gifts that we, as Americans, should never take for granted. We must do all we can to extend our hands in times of need to those who willingly sacrifice each day to provide that freedom and security. While we can never do enough to show gratitude to our nation's defenders, we can always do a little more."
More from us: The Actor Who Played Young Forrest Gump Went On to Serve In Iraq With the US Army
Through its various initiatives, the Gary Sinise Foundation has constructed 81 specially-adapted homes for wounded veterans, performed over 500 concerts in support of servicemen and served more than 950,000 meals.