Navy SEALs are among the most impressive and dedicated servicemen in the US military. This statement was especially true for Adam Brown, who overcame every adversity and trial life threw at him. Perhaps the last person one would expect to serve in the military – and as a SEAL, no less – he battled addiction early in life. It wasn't until things came to a head that Brown realized he needed to make a serious change – one that eventually saw him deployed to Afghanistan.
Adam Brown's early life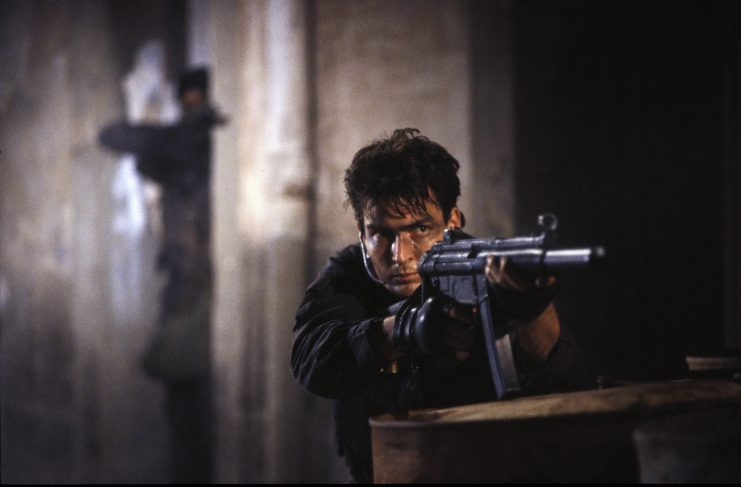 Adam Brown was born in Hot Springs, Arkansas in 1974. His father established an electrical business, which he helped out with. Brown attended Lake Hamilton High School and was a star player on the football team, training diligently. An article written for Flag and Banner also highlights that, even as a child, the future Navy SEAL was absolutely fearless.
Brown was a bit of a daredevil, who had no qualms with taking on opponents much larger than him in football. It was during his senior year of high school that he first showed an interest in becoming a Navy SEAL, after watching the trailer for the 1990 movie, Navy SEALs.
Despite his interest in the Navy SEALs, Brown didn't end up enlisting in the service until August 1998, due to years of addiction. He was hooked on cocaine and other drugs, and resorted to theft as a means of supporting his habit. He even went so far as to steal from his parents.
Adam Brown's struggles with addiction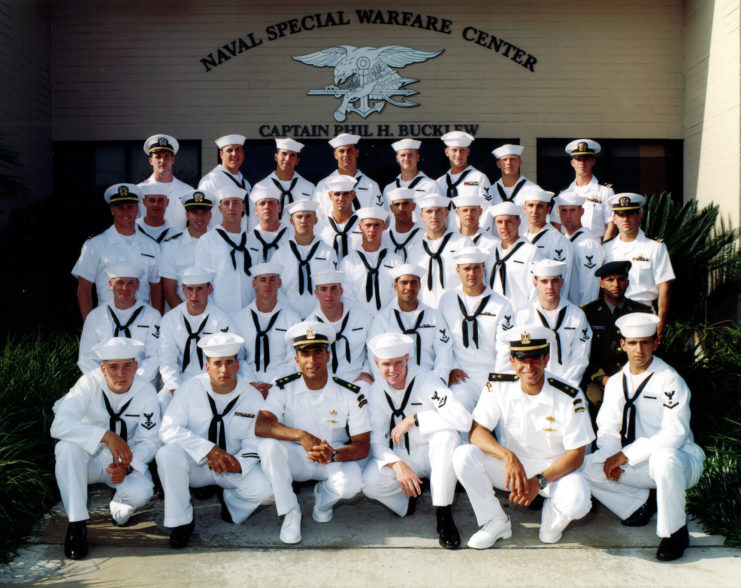 During his years as an addict, Adam Brown wracked up a number of drug charges against him. He also isolated himself from his family and friends, and eventually stopped going to work. It wasn't until he was arrested by the police that things really changed. They presented him with the charges he faced – 11 felonies – which came with significant jail time. He was given the option to go into a rehabilitation program instead, which he did.
While trying to get clean, Brown rekindled his connection to religion, having been a Christian since childhood. He also met the woman he'd eventually call his wife, Kelly Tippy. Brown's battle with addiction wasn't easy, and despite having Tippy by his side, he relapsed many times.
Enlistment in the US Navy
It wasn't until a friend, whose father was a recruiter with the Navy, suggested he enlist in the military that Adam Brown was able to kick his habit. Given his childhood interest in the SEALs, he began Basic Underwater Demolition/SEAL (BUD/S) training to make his dream a reality. Out of a class of 145 recruits, he was the oldest at 25 years old. Despite that, he became one of only a few dozen to graduate in April 1999.
Following training, Brown was assigned to SEAL Team Four, acting as the carrier for their Vietnam War-era M60 machine gun. He was then transferred to SEAL Team Two as part of the Central and South American task unit, requiring six additional months of training. In 2002, he was deployed on a counter-drug mission.
During a summer training session in 2003, Brown hit a setback, sustaining damage to his right eye, which severely impacted his peripheral vision. This meant that, during his deployment to Iraq the following year, he was forced to remain in a support role. When he returned to the United States, he was determined to relearn how to shoot with his eye injury. He was successful and graduated as a left-handed sniper in 2005.
Faced with an additional setback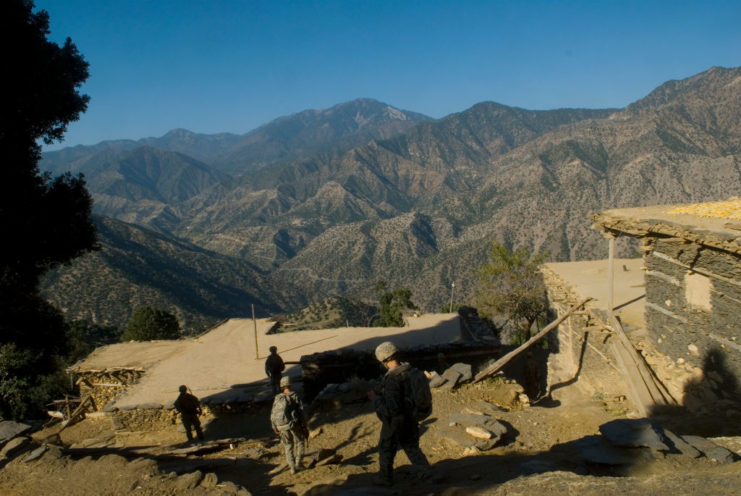 As if his eye injury wasn't enough, Brown was involved in a vehicular crash while on a deployment in Afghanistan, which led to most of the fingers on his right hand being severed. While already a left-handed sniper, he had to relearn how to shoot a pistol with his left hand. Rather than let this derail his career, Brown decided he wanted to apply for the prestigious SEAL Team Six.
Brown's application was rejected many times, but he was eventually accepted, completing training as the only individual ever to pass with vision in only one eye. He was deployed to Afghanistan's Kunar Valley in 2006. He returned home with an aggressive limp, which led a surgeon to conclude his ankle needed to be fused. The Navy SEAL refused, opting instead to have the bone shards removed, so he could continue his service.
Adam Brown's service and sacrifice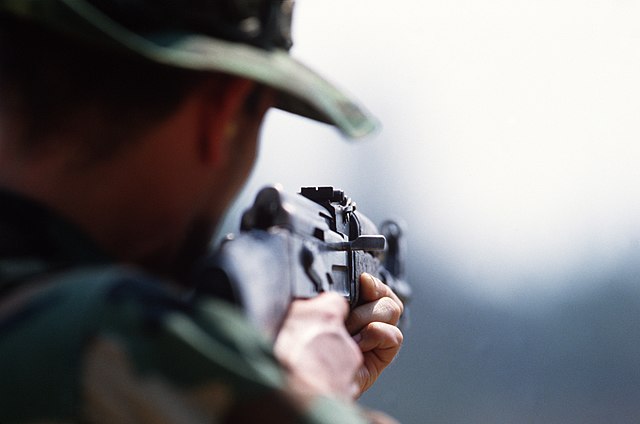 Adam Brown's final deployment was in 2010, as part of Operation Enduring Freedom. While conducting a combat mission in Komar province, he and his fellow Navy SEALs became engaged in a firefight with Taliban fighters, during which he was shot and killed. Reports state he was hit while actively trying to draw enemy fire away from comrades who were pinned down by heavy fire. Of his actions that day, one of his fellow servicemen said, "He fell protecting his teammates. Adam died a hero."
More from us: Richard Marcinko: The Controversial Navy SEAL Legend
Brown was posthumously awarded a Silver Star, adding to his list of decorations. His story was written about by Eric Blehm in the book, Fearless: The Undaunted Courage and Ultimate Sacrifice of Navy SEAL Team Six Operator Adam Brown. As of 2022, its rights have been acquired, with plans in place to develop a film about Brown.