Ghost Car: In the early 1990s, a former Danish special forces soldier felt a calling from God to go to Bosnia and provide humanitarian aid during the Bosnian War.
With the help of the US Army, he was able to fulfil that mission, driving through dangerous conditions to deliver relief to citizens of the war-torn country with only his Bible and a tricked-out Camaro – the Ghost Car.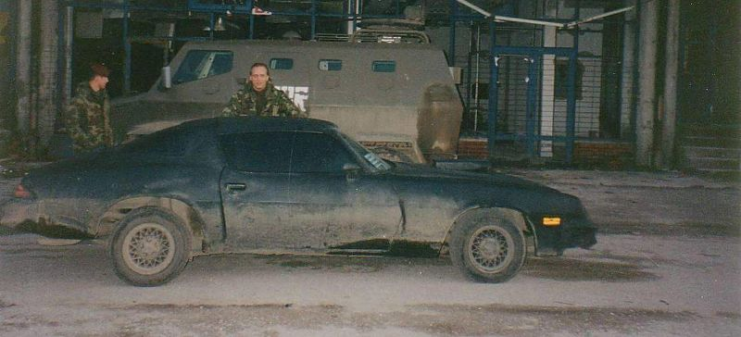 In the 1980s, the country of Yugoslavia underwent major changes in its economy and its politics. The country was always an uneasy grouping of different ethnic peoples.
By the early 1990s, the terrible economic situation and the distrust between the ethnic groups descended into all-out war.
NATO nations dispatched troops to try to keep the peace and help the innocent citizens.
Helge Meyer approached the US Army commander in Bosnia with a bold plan. With the help of US Army engineers, he would modify a 1979 Chevrolet Camaro and drive it into the war zone in order to provide aid to the citizens there.
Amazingly, the US Army agreed to help with this bold plan leading to the creation of the Ghost Car.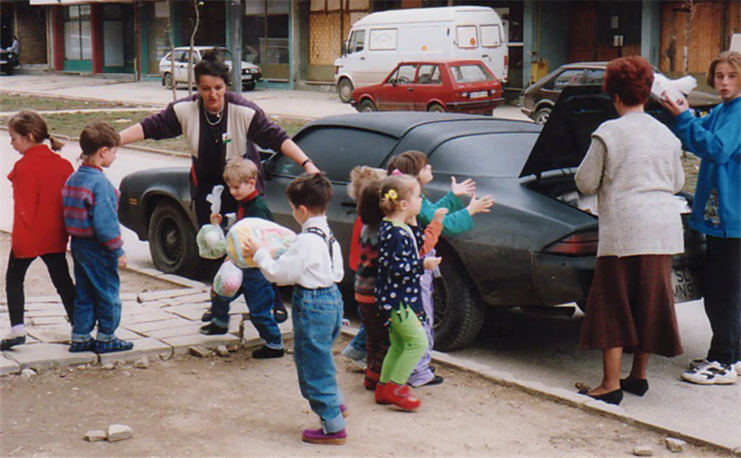 The entire car was stripped. Armor was applied to the exterior and to the underside of the car. A mine-clearing blade was fixed on the front. Run-flat tires were mounted on the wheels.
The rear window was removed and replaced with a steel plate. The car was painted matte-black with a special paint that absorbs infra-red light.
Body-heat detectors and night vision cameras were added. The 5.7-liter V8 engine was tuned to 220hp (up from 185 hp stock).
A nitrous tank could boost the output to 440hp when Meyer really needed to get out of a jam. A ground-to-air radio kept him in contact with air support.
Additionally, Meyer was provided with bullet-proof Kevlar armor and a helmet, which proved useful when the helmet took a bullet that could have killed him.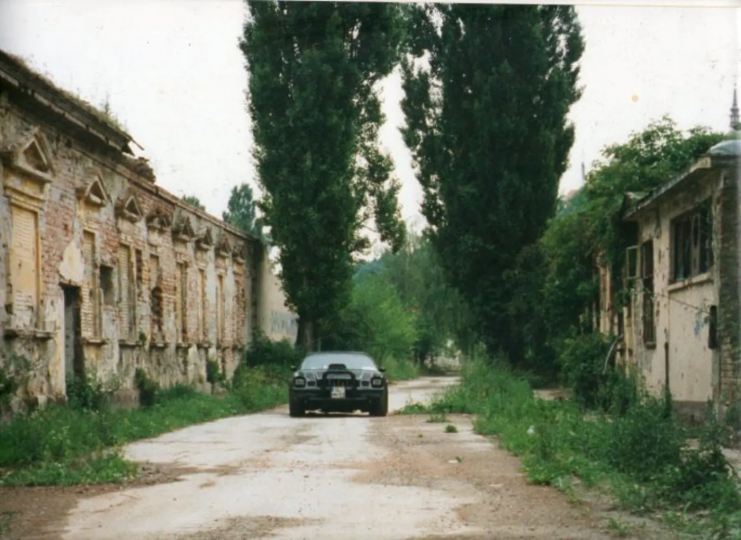 With all of the modifications, the car could still accelerate to 125 mph in 13 seconds. And it could still carry 400kg of food and supplies.
The former member of Denmark's Jægerkorpset (similar to the US Army's Delta Force) used knowledge of the Bosnian backroads, his faith and a fearless determination to carry out all of his missions unarmed.
The 21st Personnel Replacement Battalion Commander LTC John S. Richard wrote in 1994 that Meyer was "one-of-a-kind" and that "he is, without fail, someone who can get the mission done with a genuine concern for those involved."
While giving a talk to soldiers about his experiences in Bosnia, he ended the speech by saying that if God had a "Rambo" on Earth, it would probably be him. That statement got him the nickname "God's Rambo."
Meyer's and Camaro's missions were astonishing, making deliveries during night and day. When not on duty, the car was very good at hiding from the police and army. Like something out of a James Bond movie, Meyer was involved in many car chases and even took a bullet to the head. But always managed to get away thanks to his timely shots into the V8 and great knowledge of back roads, and Camaro's ability to be invisible on radars working perfectly.
Meyer still has the Ghost Car, though now it is painted orange. He still drives it and has put over 1,000 km on it with the original engine. If you can read German or Danish, then Meyer has written a book on his experiences, called Gottes Rambo. The title, God's Rambo.
In one excerpt, he describes coming across a family in the ruined city of Vares, in 1994:
In the middle of ruins I examined the surrounding area with my detector, which reacts to body heat. It displayed body heat in the opposite ruin. I saw candlelight through the boarded up door.
I knocked and the candle went out immediately. After knocking again and saying, "Mr. Meyer U.S. Army!" an old man opened the door and asked me inside. A young woman was present with her newborn baby.
Everyone was dirty and clearly malnourished, and I got soap, water, food, and baby food from my Camaro. The young mother washed herself and her child and gave the newborn something to eat. We sat around the candle silent for a while. The old man read carefully in his Koran and I in my Bible, which is my constant companion.
Then I pulled back into my car, was about to slip into my sleeping bag when someone knocked on my window. It was the young woman who put her baby on my bare chest.
I will never forget this moving moment in my life.
Veteran Who Kept Guard Over His Friends Casket, a Promise Made in a Bunker in Vietnam
Soldiers at the Rhein-Main Air Base in Germany raised more than $12,000 and purchased clothes, diapers, toys, and medicine which Meyer helped distribute to the people of Bosnia.