A decision has been made regarding the fate of Charlottesville's Robert E. Lee statue. The center of 2017's Unite the Right rally and 2020's Black Lives Matter protests in Virginia, it will be melted down and turned into a piece of art by a local heritage center.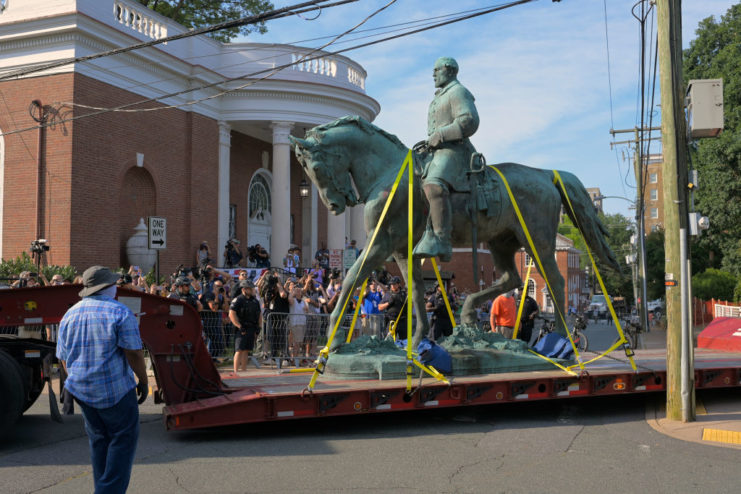 The decision was made by the Charlottesville City Council after it came together to debate whether to gift, sell or keep the statue in storage. By the end of the session, a 4-0 decision was made to donate it to the Jefferson School African American Heritage Center.
When submitting its name, the center said it would melt down the statue to "transform a national symbol of white supremacy into a new work of art that will reflect racial justice and inclusion." Titled Swords Into Plowshares, the proposal received nearly 30 letters of support, including from the Descendants of Enslaved Communities at the University of Virginia.
"This transformation will be informed by a collaborative and democratic process of community engagement that prioritizes the voices of descendants of enslaved people, extending the dialogues on race that have occurred locally since 2010," read the proposal. "Using this statue's melted bronze material in a new way will be a powerful symbol of social change."
It's not yet clear what the artwork will look like. However, the center has shared that it hopes to select an artist by 2024, with a completion deadline of 2027. An Indiegogo campaign has been set up to raise money for the effort.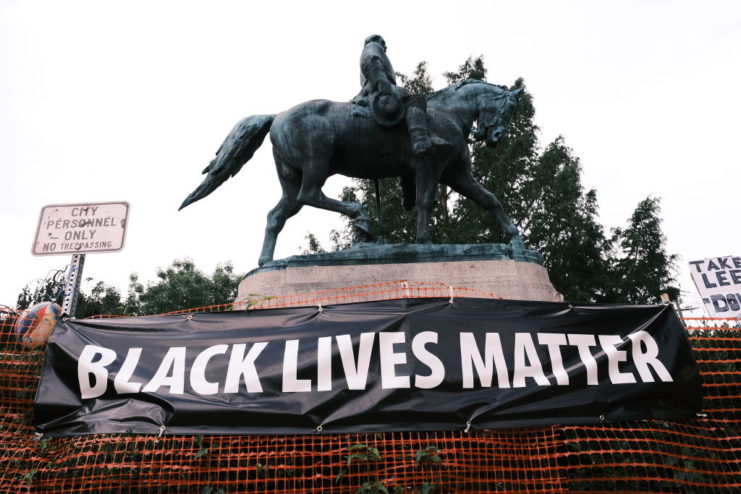 The statue of Robert E. Lee was removed in July, following a Virginia Supreme Court ruling allowing the city to remove it and one of Stonewall Jackson. A statue depicting Sacagawea and explorers Lewis and Clark was also taken down. While the protests following the May 2020 death of George Floyd were what prompted the statues' eventual removal, they'd been a topic of contention following the deadly Unite the Right rally in 2017.
More from us: Sword stolen from a statue is returned 40 years after the theft
The removal of the statues was met with celebration, with 200 Black Lives Matter supporters, local residents and spectators gathering to watch. The event in July was just one of many to occur across the United States, following a years-long debate over Civil War-era monuments and the messages they present.