Charles McGee was an accomplished World War II fighter pilot and Army Captain. Ten years later, he was unable to get a job as a commercial airline pilot. "All I can say now is they weren't hiring blacks or women," said McGee, now 96.
The Kansas City, Missouri native was one of the most decorated pilots in the Tuskegee Airmen, the nation's first all-black aviation unit. Their record during the war was one of the reasons Harry Truman decided to desegregate the U.S. military in 1948. McGee's wartime record, however, did little to change his treatment when he returned home.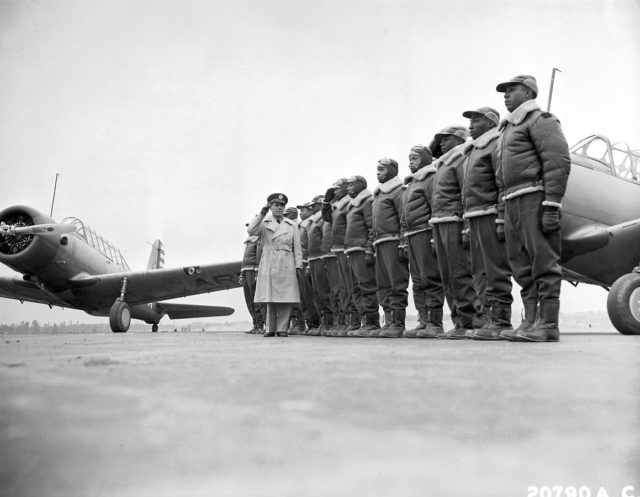 "Segregation still existed across the country," he recalls. When he couldn't get a job as a civilian, he decided to remain in the military. He ended up flying a record 409 combat missions in World War II, Korea, and Vietnam.
Today, he's not concerned about his personal legacy. "It's not the personal recognition that I seek," he says. "I want to pass on to the young people of today that you can't let your circumstances be an excuse for not achieving."
McGee and fellow Airman George Hardy attended the unveiling of a P-51D Mustang – a plane many Tuskegee Airmen flew – that has been restored at the National World War II Museum.
They will join Good Morning America's Robin Roberts to discuss the legacy of the Airmen. "What we accomplished flying the P51 was an important step in bringing about a change in the bias and generalizations that had been part of military policy," George Hardy, 90, says.
Hardy enlisted in the Army when he was 17, in 1943. He graduated from training as a pilot and lieutenant in 1944. "We were segregated wherever we went," he recalls. "Even on the ship, we took overseas."
Despite the negatives, the men set aside frustration and worked hard to prove themselves as airmen. "It wasn't pleasant, but we didn't look at the negative," McGee says. "We looked at the positive, and that was we were given the chance to prove that that thinking was wrong."
"It was a way of life as far as we were concerned," adds Hardy. "It was not our job to fight segregation, it was our job to fly." They became so respected as pilots that all-white bomber squadrons requested them as escorts during raids over Germany.
"There had been a policy that said that black people could hold service positions but nothing technical," McGee says. "We proved that to be erroneous."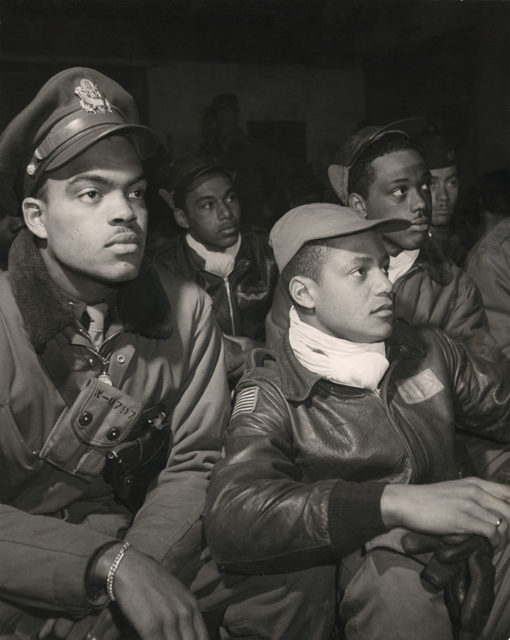 Despite their accomplishments, the legacy of the Tuskegee Airmen was not well known until they formed a national group in 1970. "At that time a lot of people in this country, even in the black community, didn't know that black people had flown in World War II," Hardy says.
Hardy, McGee, and the other living airmen now travel the country to share their history and legacy and inspire the next generation. "I talk to a lot of groups around the country, especially kids, and let them know that even though you have obstacles you can work to overcome them," Hardy says.