It's no secret that, during the First World War, it was common for men to lie about their age when enlisting. While it was more difficult to do so while World War II raged on, it certainly still happened. Those eager to serve would add a few months or a year onto their age, so they could be deployed overseas. Thomas Dobney added almost four years to his age, making him the youngest bomber pilot of the conflict.
Thomas Dobney falsified his records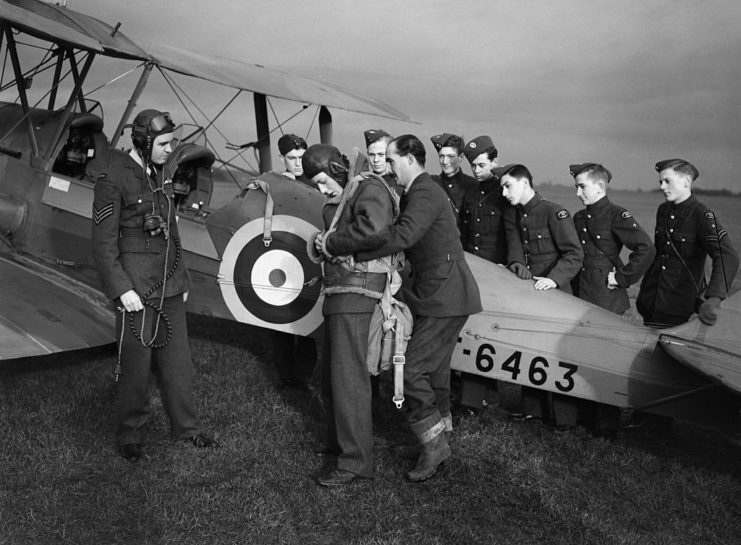 At 14 years old, Thomas Dobney was dared by one of his schoolmates to enlist in the Royal Air Force Volunteer Reserve (RAFVR). He did what most teenagers would do when faced with such a challenge: go through with it.
Being well under the age requirement of 18, he listed his birth year as 1922, instead of '26. No one questioned his forms, nor why he seemed to grow like a weed, despite his alleged "mature" age. As it happened, he was called in front of a selection board tasked with determining if he would train as a pilot. Only one member bothered to question his age.
Dobney played dumb when asked for his birth certificate, replying, "I sent it in, sir. You must have it." Not wanting to look incompetent for losing such an important document, the man cleared Aircraftman Second Class Dobney for training.
Joining the fight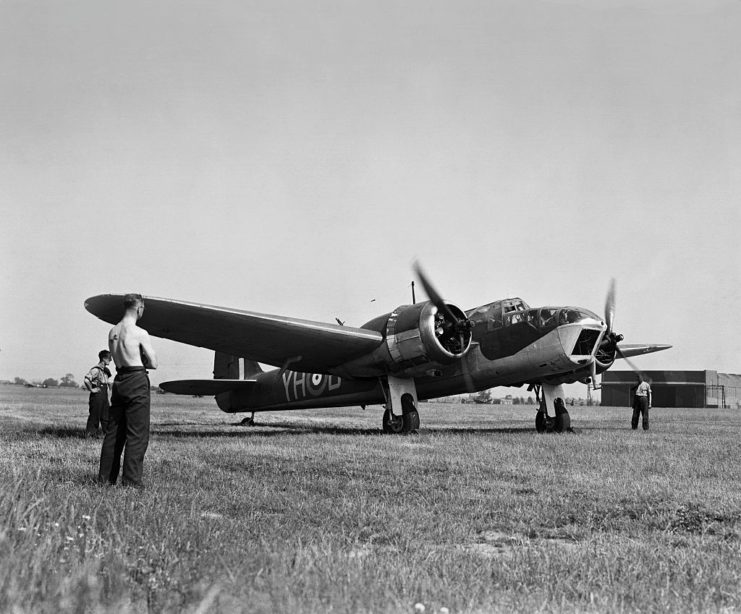 Years after the Second World War, Thomas Dobney recalled his strategy for getting his mother to agree to his service in the RAF was simply to bully her into allowing him, saying "So far as she was concerned I was joining up as ground crew. If she had known that I was going as a pilot she would definitely have put her foot down and stopped me." He first trained at RAF Cardington, and it wasn't long before he was transferred to Medicine Hat, Alberta, Canada, where he earned his wings.
Once back in the United Kingdom, Dobney was assigned as a sergeant pilot to an Armstrong Whitworth Whitley squadron. Alongside his crew of full-grown men, the now-15-year-old participated in roughly 20 bombing missions in German air space.
Thomas Dobney was pulled from service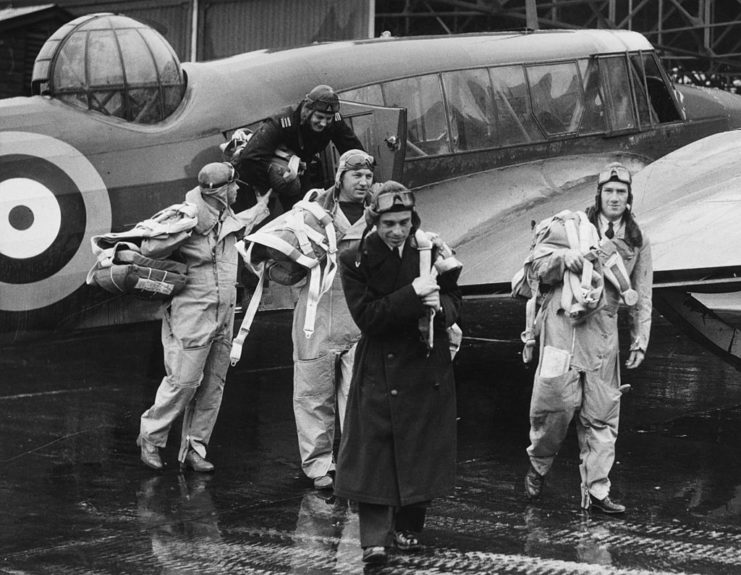 While serving with the RAF, Thomas Dobney had the honor of meeting King George VI, who was visiting various bomber bases around the UK. The moment was photographed, and the image published in a national paper.
Dobney's estranged father was shocked when he picked up the morning news and saw his 15-year-old "veteran pilot" son shaking hands with the reigning monarch. He called the Air Ministry to inquire about the situation. Soon after, Dobney received a letter from the RAF, discharging him for being "below the minimum age."
Rather than reprimanding him, the RAF promised that Dobney would retain his rank if he were to enlist when he came of age. Determined to continue with his potential career in aviation, he obtained employment at an aircraft engine factory, before joining the Fleet Air Arm (FAA) and the Air Transport Auxiliary (ATA) the minute he turned 16.
End of the Second World War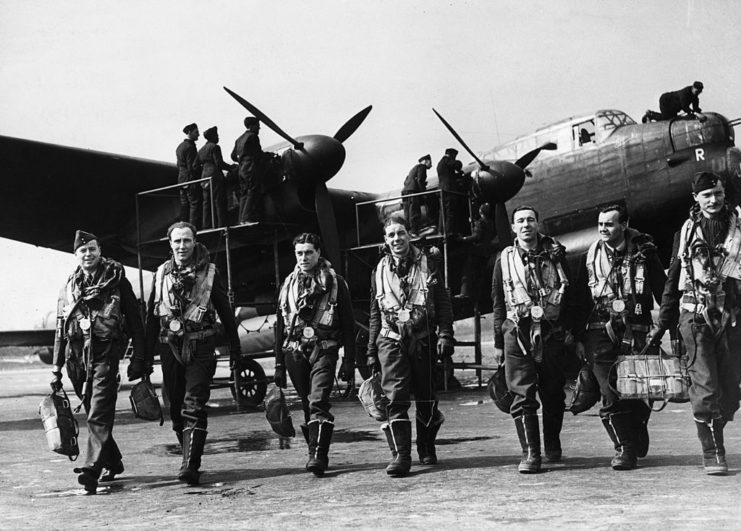 By 1943, Thomas Dobney was allowed to rejoin the RAF. Not long after, his aircraft crashed due to engine failure while he was taking off for a mission. The injury he suffered laid him up for the remainder of the war.
During his time with the RAF, Dobney earned several campaign medals, which were denied to him due to his illegal enlistment. Thanks to his mother writing a letter to British Prime Minster Winston Churchill, he was eventually awarded them and given an apology.
More from us: Joe Ekins: The Tank Gunner Who Took Out the Black Baron and Three Tigers
Dobney ultimately decided to enter into a career in law enforcement. He later returned to the RAF as an air traffic controller, before working for the Daily Express. His wartime escapades earned him an entry in the Guinness Book of Records as the world's youngest qualified military pilot. Despite this, he largely remained quiet about his experience right up until his death in 2001.