From the earliest days of warfare, protection was considered to be a top priority. Before the invention of gunpowder and firearms, soldiers all over the world wore armor which could withstand blows from melee weapons or arrows.
During WWI combatants on both sides of the conflict were issued with specially designed armor to protect them from shrapnel and bullets. It also provided an advantage in hand-to-hand combat. Although it was not very effective against firearms in close range, it still offered some protection and influenced the morale of the troops.
French, British and German soldiers used body armor similar to the cuirass; an ancient armor that covered the torso. Sappers mainly used it in WWI.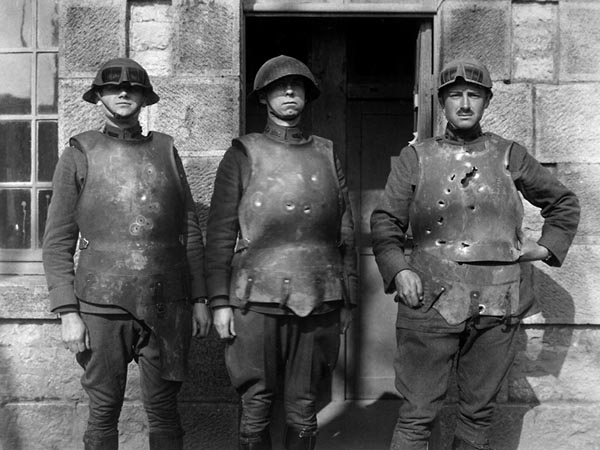 During WWII the idea of body armor seemed obsolete and impractical, let alone expensive. Nevertheless, the Red Army developed a limited number of steel bibs (Stalnoi Nagrudnik) which consisted of two pressed steel plates which covered the torso and groin. The plates were 2 mm thick and weighed about 3.5 kg. They were issued to the Red Army's assault engineers, the SHISBr; its members were nicknamed the Armored Infantry. Brigades who defused mines also wore the armor.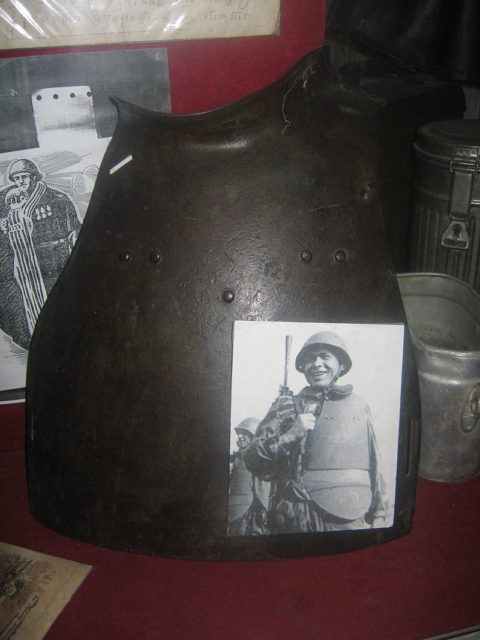 The steel bib was capable of stopping a 9 mm bullet with a lead core from a distance of 100–150m. The bullet was a standard caliber for German pistols and submachine guns such as the MP-38/40. The armor was considered reliable enough to sustain a single shot from a 7.92×57mm Mauser rifle (like the Gewehr 41), but only if the bullet went on a tangent. Apart from protection against firearms, the bib was designed to repel bayonet attacks and shrapnel.
Four models were issued before and during the war, all designated with the abbreviation SN. They were marked by the year of their production: SN-38, 39, 40, 42. The last one was the most successful model, and it was the most distributed one.
Just before the end of the war, the Wehrmacht introduced the mild steel (iron) core to its arsenal, which made the Soviets redesign their body armor. The thickness of the bib was increased to 2.6 mm, and the new design was named SN-46. It entered service after the war.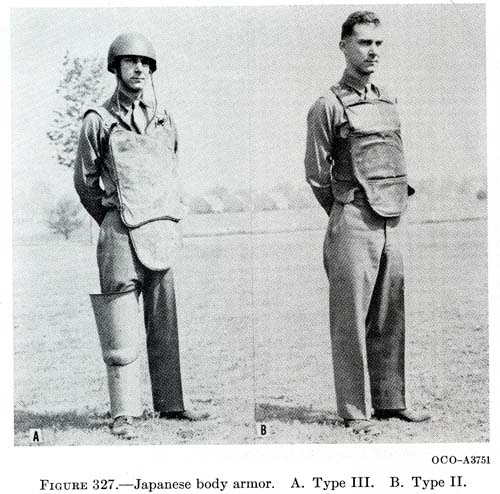 Although it proved to be reliable in close combat, the SN-42 steel bib had one large drawback; it was almost impossible to crawl when wearing it. The armor was too robust for crawling; a flaw not to be taken lightly during combat.
Apart from Soviet troops, the armor was distributed to elements of the 1st Polish Army, in 1944. Captured steel bibs were often used by SS assault squads who produced their own improvised body armor. Japanese soldiers also used similar cuirasses.