The D-Day landings on June 6, 1944, saw many acts of courage. One man stood out and achieved the distinction of being the only person that day to receive the Victoria Cross, Britain's highest award for military service.
That man was Sergeant Major Stanley Hollis.
Hard Times
Born in north-east England in 1912, Hollis did not have an easy life. A smart child, he won a scholarship to a grammar school but could not take the opportunity, as his parents could not afford his uniform.
At the age of 17, Hollis joined the Merchant Navy. While in West Africa, he caught malaria and became so ill it put an end to his Navy career.
Returning to Britain during the Great Depression, he struggled to find regular work. He labored on farms and drove lorries when the opportunity was available.
The stirrings of war in 1939 led to an increase in military recruitment in Britain. For Hollis, this presented an unmissable opportunity. He enlisted with the Green Howards, a local infantry regiment. At last, he had a regular income.
Struggling for Status
Hollis was a loyal and brave member of the Green Howards, an inspiration to those around him. However, he had a rebellious streak, and this colored his military career.
After signing up, he applied unsuccessfully for a transfer to the Navy where he thought he could use his experience as a seaman. He also put in for a commission but was rejected due to his lack of education – a bitter blow.
His time in the army saw him promoted and demoted several times as an NCO. It was hard to gain the recognition he wanted.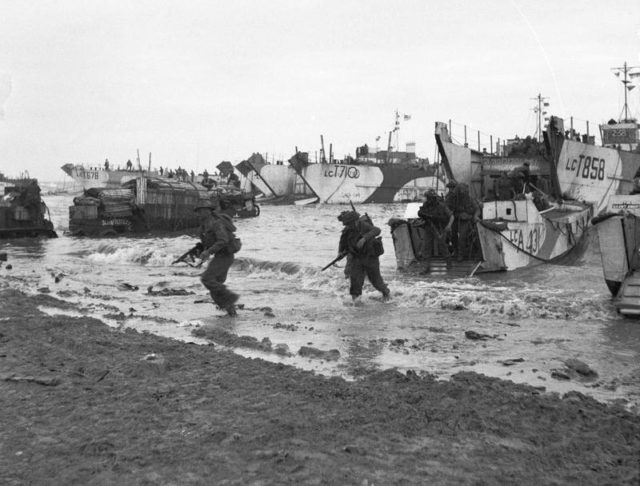 From Dunkirk to Primasole Bridge
Hollis started the war serving as a despatch rider with the British Expeditionary Force in France. He was wounded and then evacuated with thousands of others from Dunkirk.
After France, he served in the Middle East until 1942, when his battalion was sent to North Africa. As part of the 50th Northumbrian Division, he fought under Montgomery in the British Army's first successful campaign of the war.
With North Africa taken, Hollis joined the invasion of Sicily in 1943. There he was again wounded at the battle of Primasole Bridge.
The 50th Division Prepares
In the spring of 1944, the Allies prepared to invade northern France.
The 50th Northumbrian Division were now veteran troops. Montgomery valued their abilities and so assigned them one of the most difficult tasks of the D-Day landings. They would be the first wave of soldiers onto Gold Beach, moving inland from there to take the port of Arromanches.
The 50th had fought in a seaborne invasion of Sicily, but Normandy was a challenge on a different scale. They spent months training in the cold and wet of a British winter, then prepared by studying aerial photographs of their landing sites and objectives.
Onto Gold Beach
At last, it was June 6. D-Day.
Hollis was with D Company of the 6th Green Howards. They spent an hour crammed into a landing craft on rough seas before reaching the beach. Some men drowned during the landing. Others were gunned down as they rushed ashore.
Hollis led a detachment up the beach under heavy fire. They laid down a smokescreen and fought with enemy troops hidden behind a hedge.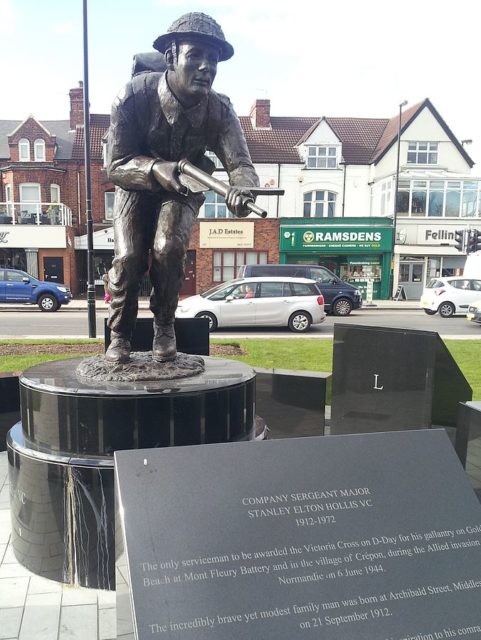 Pillbox and Prisoners
Heavy firing continued as they crossed a minefield. On the far side, the commanding officer spotted a pillbox from which the Germans had been firing on their advance.
Nobody needed to order Hollis to deal with the problem. Sten gun blazing, he charged the pillbox alone, drawing the German fire. After climbing on top, he flung in a grenade. When he entered the pillbox, the surviving Germans inside surrendered.
Hollis overran another pillbox taking around 20 prisoners. They revealed the location of a strategic gun emplacement which Hollis and his men promptly destroyed.
Heading Inland
By the afternoon, the Green Howards were on their way inland. Farmhouses and villages lined the roads, and many of them had been turned into defensive positions by the Germans.
Running up against well-emplaced German troops, Hollis saw several of his men gunned down. He immediately led a group to try to take out the strongpoint.
Despite his courage, the attack faltered. As they advanced, a bullet came within inches of killing Hollis as it grazed his cheek on the way past. The Green Howards were forced to withdraw, leaving behind two men who had provided covering fire.
Unwilling to leave his troops in danger, Hollis advanced again, this time on his own, firing his Bren gun to distract the Germans. The trapped men were rescued.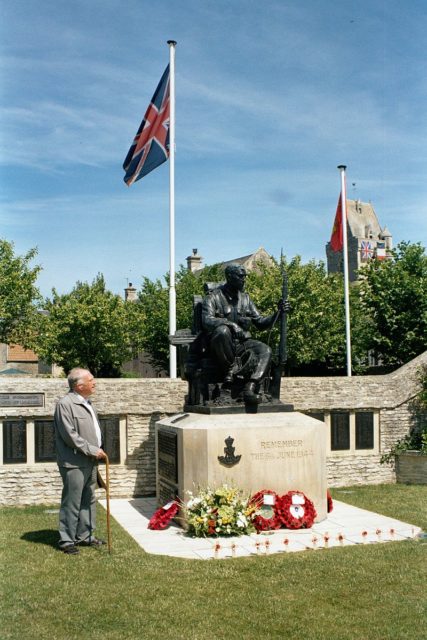 Bravery Recognised
Throughout D-Day, Hollis was at the heart of the fighting. His courage saved the lives of soldiers around him and ensured his company achieved its goals.
On August 17, he learned he would receive the Victoria Cross for his actions. A month later, he was wounded in the leg and evacuated to England. As a result, he was able to go to Buckingham Palace in person on October 10 to receive his decoration from the King.
Struggling to Settle
Like many ex-soldiers, Hollis struggled to settle after the war. He worked in motor repair, sandblasting, and marine engineering before finally managing pubs.
Ten years after his death, Hollis' medals were auctioned for a record-breaking sum. They are now on display in the Green Howards Regimental Museum, a proud reminder of a brave and inspiring soldier.
Source:
Gordon Brown (2008), Wartime Courage.