Saving Private Ryan (1998) is arguably one of the best war movies ever released, thanks to director Steven Spielberg's expert eye and attention to detail. The film, starring Tom Hanks and Matt Damon, continues to be a favorite of many, but there's one detail that many missed – and it was an intentional move on Spielberg's part.
Saving Private Ryan (1998)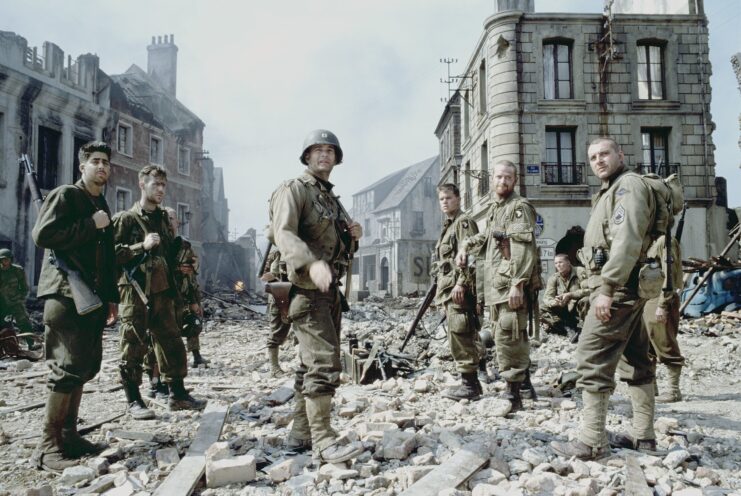 Set in France during the Second World War, Saving Private Ryan centers around a group of American soldiers, led by Capt. John Miller (Tom Hanks), as they attempt to locate Pvt. James Ryan (Matt Damon) and return him home to the United States. All this effort is prompted by the deaths of Ryan's brothers, who were killed in action (KIA) while fighting in Europe.
Along with Damon and Hanks, the film also stars Adam Goldberg, Barry Pepper, Vin Diesel, Jeremy Davies, Giovanni Ribisi and the late Tom Sizemore. There are also cameos by Bryan Cranston, Ted Danson, Dennis Farina, Paul Giamatti and Nathan Fillion.
Released in 1998, Saving Private Ryan was an immediate hit, earning over $482 million at the box office. Steven Spielberg was praised for presenting a realistic view of war (particularly the opening sequence at Omaha Beach), while Hanks was said to have been in his element portraying Miller.
While the recipient of numerous awards, the highlight of the film's release was its domination at the 71st Academy Awards. It won the Oscars for Best Director, Film Editing, Original Score, Sound, Cinematography and Sound Effects Editing, and it earned nods for Best Actor, Music, Production Design, Original Screenplay and Makeup.
A detail most viewers missed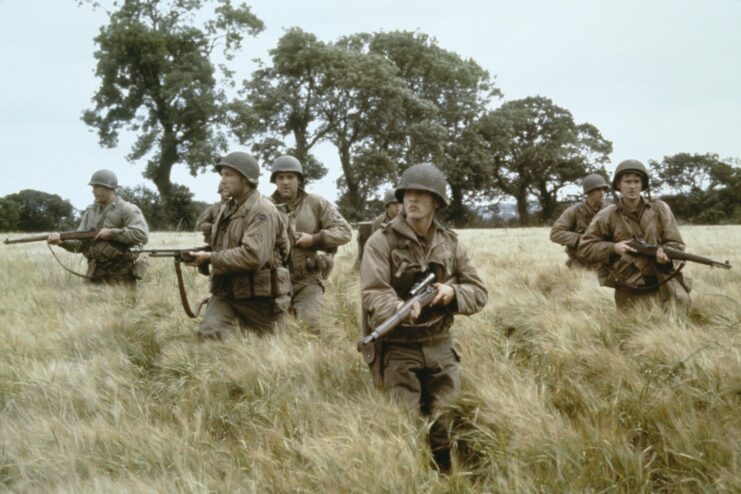 While Steven Spielberg was able to throw a number of tidbits into Saving Private Ryan, there's one detail that the majority of viewers missed during their watch-throughs – and it's one that's forever changed our view of the film.
It comes during the aforementioned opening scenes at Omaha Beach, when two soldiers surrender to the Allies and are executed while pleading with the men. While it's generally assumed that they're Germans and are speaking German, that's not actually the case, as those well-versed in language will tell you. They're not speaking German, they're speaking Czech when they plead, "Please don't shoot me! I am not German, I am Czech, I didn't kill anyone! I am Czech!"
While Spielberg could have used subtitles to indicate to the audience that the soldiers were from Czechoslovakia, he opted not to, showing an intentional move on his part as the director.
Why were Czech soldiers in the German military?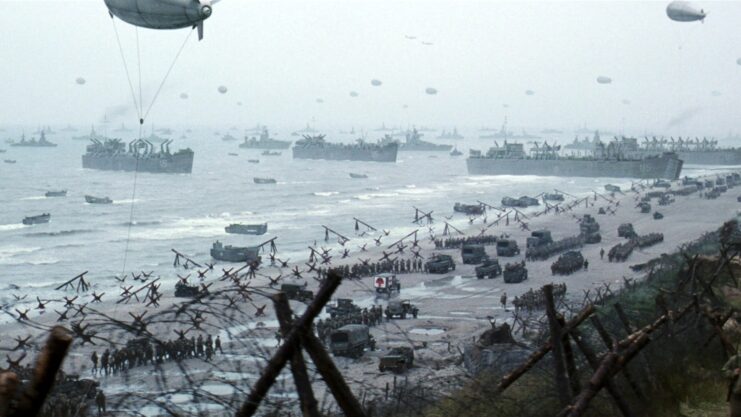 Now, you might be wondering, why were Czech soldiers present at Normandy on D-Day? It's a valid question, and it's one the YouTube channel History Buffs covers in a video about Saving Private Ryan.
"Since these soldiers claim to be Czech, they were most likely conscripted into the German Army when Czechoslovakia was conquered by Germany in 1939," the host explains to viewers. "They would have been part of the Ost-Batallione, which were military units that conscripted citizens from Eastern European countries, as well as from the Soviet Union, and many were forcibly drafted from POW camps."
More from us: The Movies That Made Kirk Douglas One of the War Genre's Best
The Ost-Battallione was largely made up of Eastern Europeans who were forced into service by the Germans. Integrated into larger German units, they wore Wehrmacht uniforms and were equipped with weapons. While the majority served on the Eastern Front and in the Balkans, a number were sent to northern France in 1944 for a possible invasion by the Allies.