There are few individuals who hold a world record and even fewer who hold one for the longest time spent out at sea in a life raft. One such person is sailor Poon Lim, who survived 133 days adrift in the Atlantic Ocean after his ship was sunk by the Germans.
An unlikely military career
Poon Lim was born in Hainan, China in 1918. He'd always enjoyed sailing and had taken a position aboard a British vessel as a cabin boy. Unfortunately, he was poorly treated and the experience swore him off ever boarding another ship.
In 1941, two years into WWII, the British Navy was struggling with numbers after losing many of its sailors to death and injury. They put out a call for seamen from China. However, unlike their British counterparts, they were forced into subordinate roles with little in the way of training or upward progression.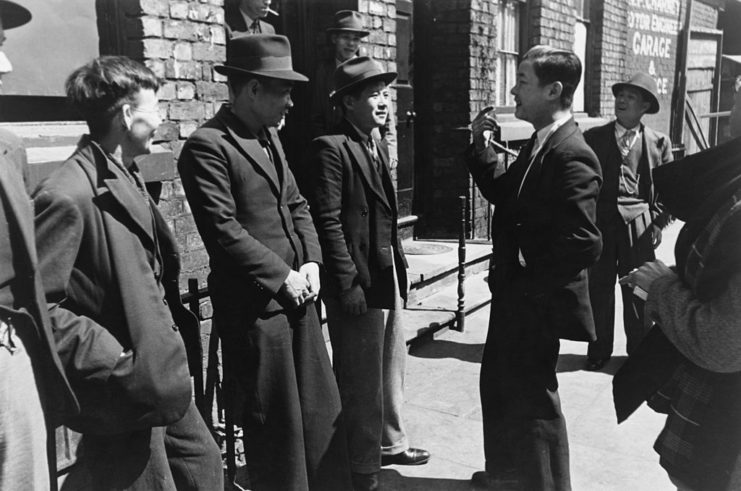 Lim decided to move to Hong Kong and pursue a degree in engineering. It was there a relative informed him of the British Navy's request for new seamen. While hesitant at first, he was eventually convinced, largely due to Japan's invasion of China during the war.
German U-boat attack
On November 10, 1942, Poon Lim boarded the British armed merchant ship SS Benlomond as the second mess steward. The vessel set sail from Cape Town, South Africa, to the Brazilian coastal town of Paramaribo with a 54-man crew. It sailed unescorted, and despite being armed was relatively slow-moving.
Just 13 days later, on November 23, the Benlomond was spotted by the German U-172 U-boat, 750 miles east of Belém, Brazil. This was unprecedented, given the location was outside European military zones.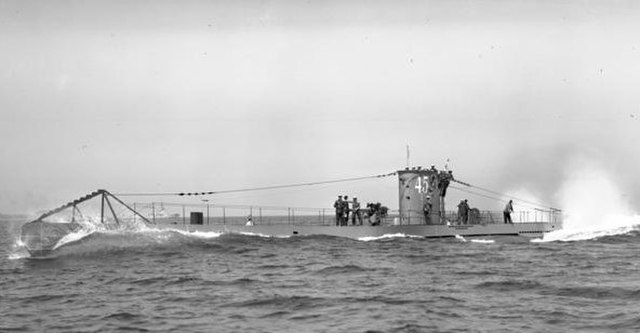 The U-boat launched two torpedoes, sinking the ship in just two minutes. Lim was taken under the water along with the majority of the crew, but he managed to float back up to the surface. Looking around, he saw five crewmen in a raft. As he started to swim toward it, the U-boat surfaced and took the men aboard, presumably for questioning.
The five men were eventually put back on their raft. However, before Lim could reach them, the U-boat dived below the surface, disturbing the surrounding sea. When the water settled, both the raft and its occupants were gone.
Lost at sea
After two hours of swimming through oil and wreckage, Poon Lim came across one of the ship's rafts. The eight-foot wooden craft was filled with limited supplies, including a 40-liter jug of water, several tins of biscuits, a flashlight, two smoke pots, a bag of sugar, some chocolate, and flares.
Once his supplies ran out, he used his ingenuity to ensure his survival. Along with collecting rainwater to drink, he used wire from the flashlight and some rope to fashion a fishing hook to catch smaller prey. A nail was used to catch larger fish. Once caught fish, he gutted them using a knife made from the biscuit tins and hung them to dry. When things got desperate, he turned to eating seabirds.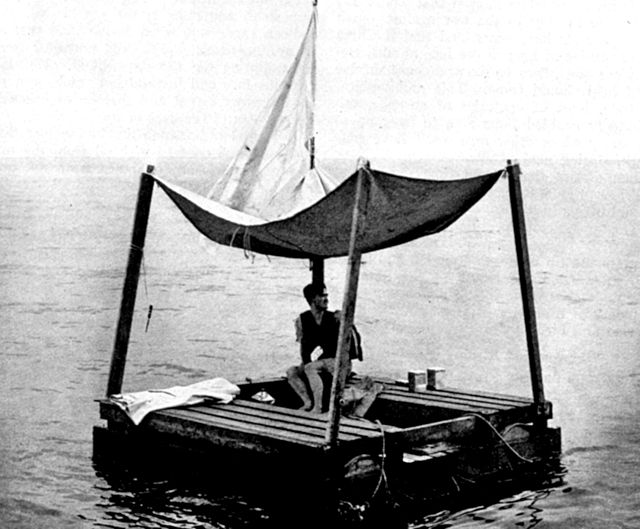 He also took his safety into account. As he wasn't a strong swimmer, he tied a rope from the boat to his wrist. This ensured he wouldn't drown if he accidentally fell into the water.
No longer adrift
During his time adrift in the Atlantic Ocean, Poon Lim was spotted but never rescued. The first sighting was by a freighter that refused to acknowledge him, likely because its crew mistook him as Japanese or thought him a German ploy. The second was by a U.S. Navy seaplane squadron, who dropped a marker in the water. Unfortunately for Lim, a storm set him adrift from the marker.
Lim was even spotted by troops on a German U-boat, but his rescue didn't happen until he was off the coast of Brazil. Three fishermen rescued him, nine kilograms lighter, and brought him to a Brazilian hospital. He spent four weeks there while the British Consul organized a return trip to the U.K.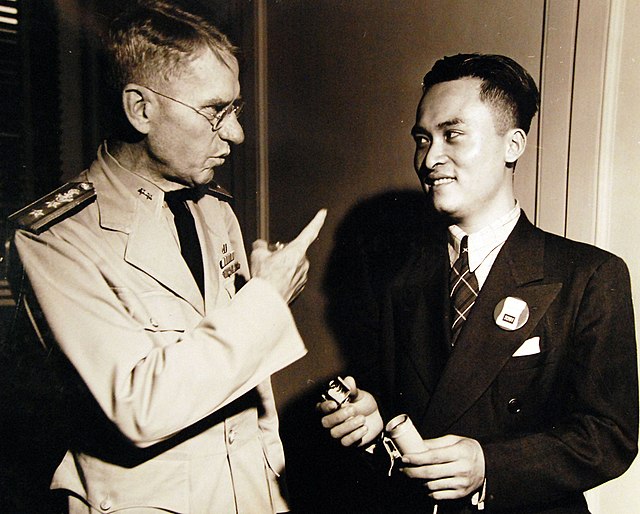 Upon his return to England, Lim was awarded the British Empire Medal (B.E.M.) by King George VI. His experience at sea was used to rewrite Royal Navy survival manuals, and he was featured as the centerpiece of a British Ministry of Information film about Chinese war efforts.
In his postwar years, Lim emigrated to the United States, where he obtained citizenship with the aid of Senator Warren Magnuson. He moved to Brooklyn, New York, where he spent the remainder of his life. On January 4, 1991, he passed away at the age of 72.
Poor treatment
Despite being lauded for their efforts with the British Navy, Chinese soldiers were often treated poorly. Not only did they only receive a third of the pay their British counterparts did, but they were also prevented from accessing the war risk bonus and their relatives were denied death compensation.
The British were eventually forced to improve their pay and conditions after strikes and pressure from the Chinese Government. However, that didn't stop them from abruptly sending hundreds of Chinese sailors back home upon the completion of the war.
More from us: How Wartime Rationing Helped The British Get Healthy
In 2006, the British government officially acknowledged its poor treatment of the Chinese during the Second World War. It erected a memorial plaque in honor of their contributions and the wrongs committed against them.