WWII brought tremendous technological breakthroughs many of which – like the jet engine – revolutionized our everyday lives. Medicine was also a vast field for new discoveries during the war, as research was conducted to enhance the chances of survival of soldiers fighting on the frontlines. Innovations in medical science were applied in civilian life, improving the general quality of health care and prolonging life expectancy around the world.
What remains less well known are the experiments which led to a dead end. Many of them were intended for use in warfare, but due to their sheer silliness were abandoned. The Allies were open to all sorts of ridiculous suggestions, such as dropping glue from aircraft, thus gluing Nazi troops to the ground; or importing booby-trapped cans into Germany, disguised as conserved fruit; or dropping crates of poisonous snakes or forming squadrons of suicidal bats strapped with explosives.
Better yet, prototypes of war machines were made but never entered service. The Great Panjandrum, for example, was a large rocket-propelled cart, designed to cause havoc among the enemy during the D-Day landings.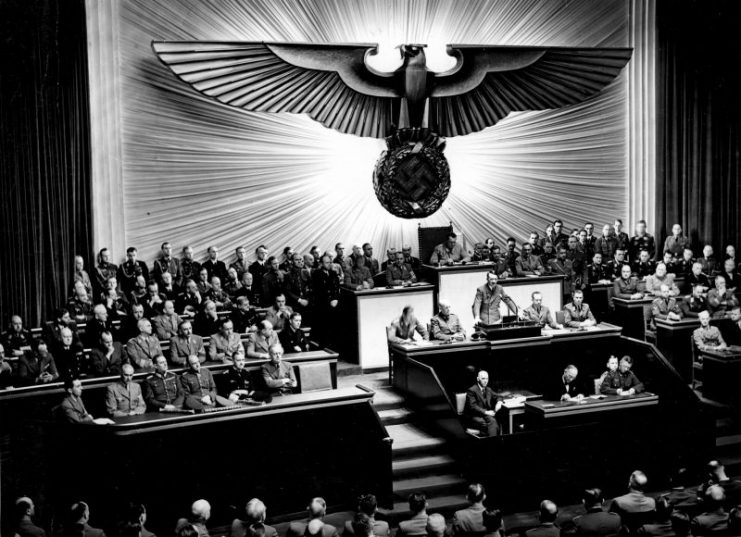 Perhaps one of the craziest ideas considered by the Allies involved smuggling estrogen – the primary female hormone – into Hitler's food! The idea was to disrupt his hormonal balance and influence his wartime decisions.
The plan was spearheaded by the OSS and was to be put into action by British agents who would infiltrate Hitler's staff and remain undetected. It was based on extensive analysis into Hitler's character, as well as the nature of his younger sister, Paula, who was considered quite the opposite of the war-driven dictator ― docile, calm and reserved.
Paula worked as a secretary in Vienna for most of her life and was supported financially by her brother, once he seized power. After the war, she was imprisoned by the Americans but was soon released, as it was concluded that she had held no role in the Reich. Paula Hitler spent the rest of her life in seclusion, until her death in 1960.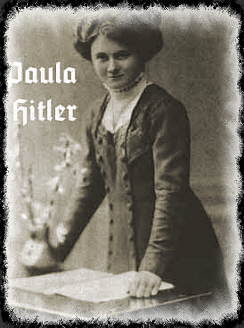 According to Professor Brian Ford, a writer and a fellow of Cardiff University, who discovered this ludicrous plot, the intention was to engineer Hitler's way of thinking by bringing him closer to his feminine side:
"There was an Allied plan that they would smuggle estrogen into Hitler's food and change his sex so he would become more feminine and less aggressive." 
In his book, entitled "Secret Weapons: Technology, Science And The Race To Win World War II," Professor Ford outlined the estrogen plot while considering the scientific breakthrough which came after it was first discovered in 1929.
Other theories propose that the plan was for the estrogen to cause physical changes to Hitler, such as the development of breasts or the loss of facial hair. Such effects would then cause him to retreat and avoid public display, allowing his rivals to thrive.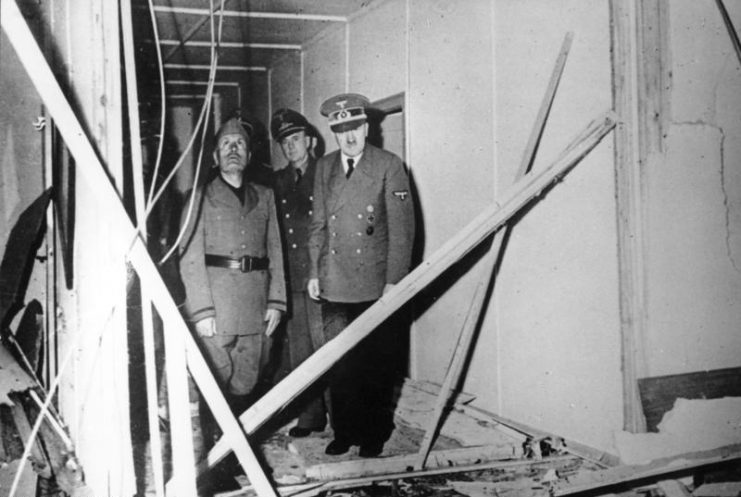 Either way, the conditions for achieving the plan were possible, according to Ford:
"There were agents who would be able to get it into his food – it would have been entirely possible. "
One of the reasons for developing the idea was that Hitler was surrounded by food tasters, whose every bite could have been their last. The German dictator was known for his paranoia and fear of being poisoned, so any direct attempt to eliminate him via food was out of the question. Sex hormones, on the other hand, had a much more subtle effect and would not have been noticed by food tasters.
The outlandish plot was abandoned, possibly because the Allies changed their attitude towards Hitler. After 1943 he became more and more dismissive of expert advice, stringing one military disaster after another.
All assassination plots were canceled. It turned out that, to win the war, all the Allies had to do was keep the madman as head of the Third Reich.