Nature will always be stronger than man.
There are two things that are certain in life: death and taxes. It is tempting to add one more certainty to Benjamin Franklin's list – the fact that Earth will survive for longer than humanity. Or, at least, longer than taxes.
Our planet was around long before us, and it's very likely that it will endure past our demise as well. However, we are the most invasive species on Earth, and we are changing our home to an enormous degree.
The scale of our conflicts has changed throughout the centuries, escalating at a lightning-fast pace. We started with clubs and slingshots, went through cannons and tanks, and ended up with the newest technology like atomic bombs or biological and chemical warfare. And these new weapons affect nature on a level we've never witnessed before.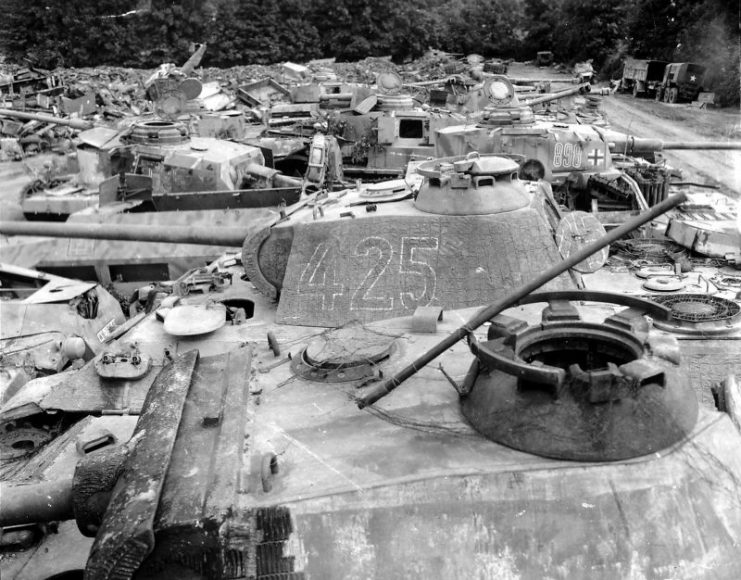 'I know not with what weapons World War III will be fought, but World War IV will be fought with sticks and stones.' – Albert Einstein.
Wars of the twentieth century were especially noteworthy in terms of changing the environment. Like all conflicts before them, these battles also ended, and life went on. However, the effects of war haven't disappeared completely.
Some might not be visible, like pollution, radiation, or lesser-known aftereffects like Agent Orange, but the remnants of wars can still be found across our planet, mainly in isolated areas.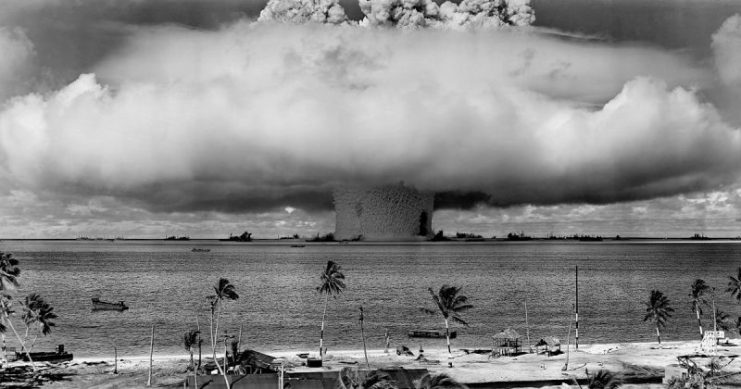 After each war ended, a question was raised: what to do with all the equipment that was no longer needed?
Sometimes, the cost of transportation was too high to bother removing it far from the battlefield. Consequently, thousands of tanks, planes, and helicopters were simply dumped into the sea.
Countless tanks were just scrapped and turned into razor blades; a few lucky ones were disarmed and sold for agricultural purposes. Some notable examples can still be found in museums or private collections… and that's all.
For example, one of the most produced aircraft of World War II — the Ilyushin Il-2 — was built in great quantities with over 36,000 machines being produced, yet only two survive to this day.
Below are a selection of photographs that show mighty tanks and other vehicles from various wars in action, followed by a picture of the same vehicle as it can be found today.
#1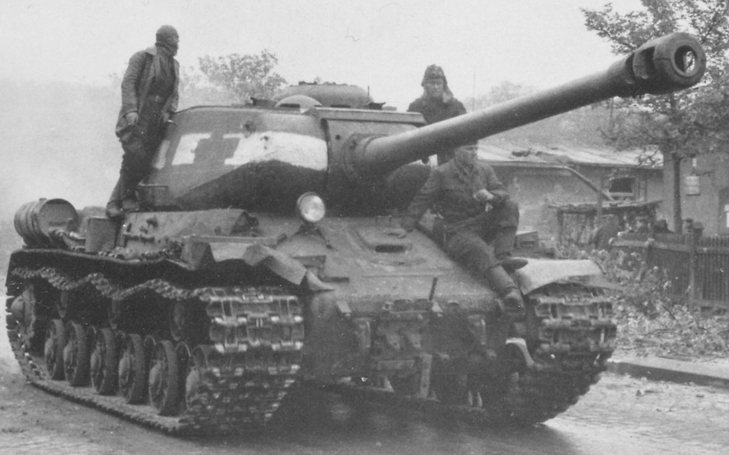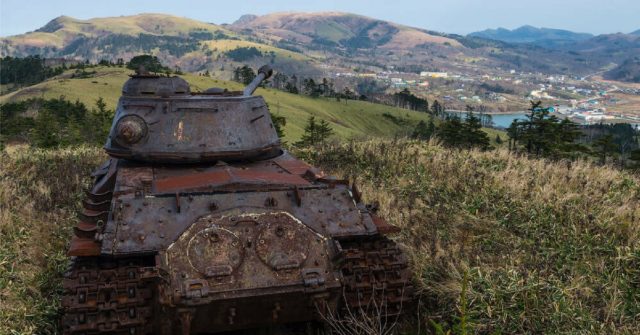 Place: Shikotan Island, Russia
Vehicle: IS-2, produced between 1943-45 by the USSR
Total number produced: 3,854
#2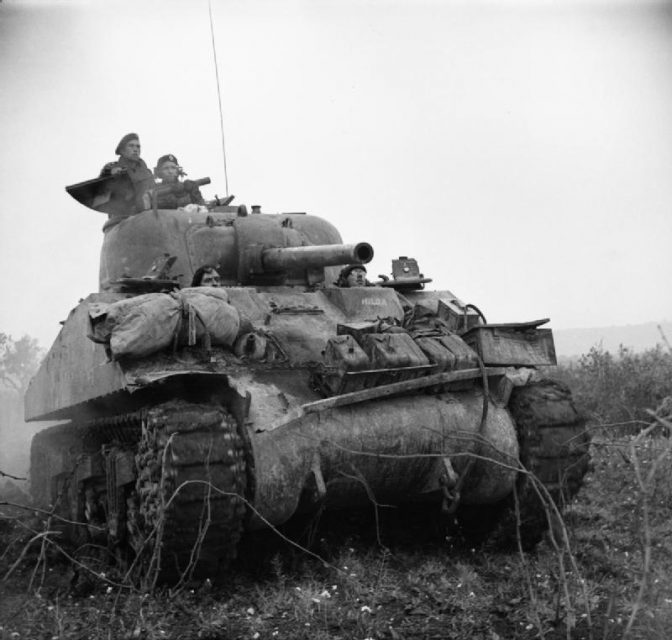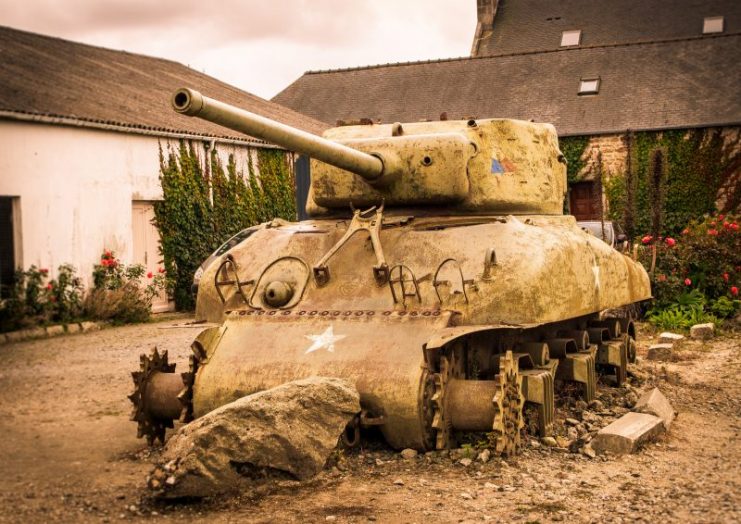 Place: Northern France
Vehicle: M4 Sherman, produced between 1942-45 by the US
Total number produced: 49,234
#3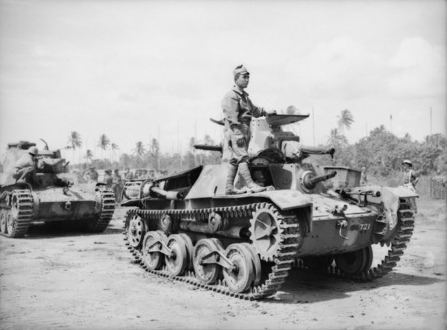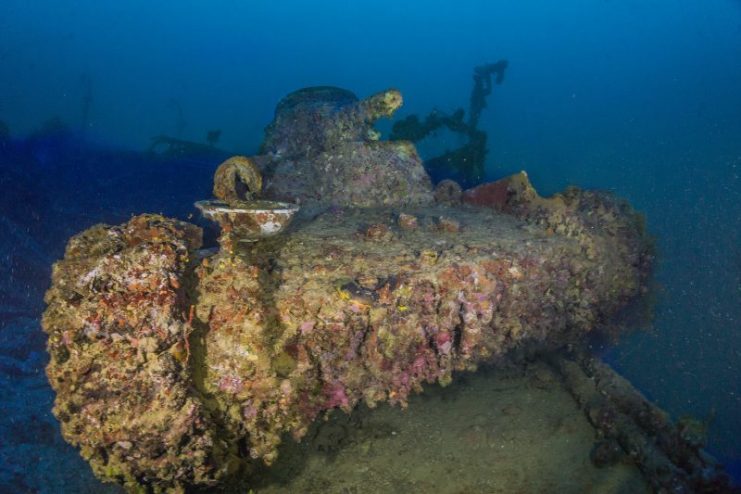 Place: San Francisco Maru, Truk Lagoon, Pacific
Vehicle: Type 95 Ha-Go light tank, produced between 1936-43 by Japan
Total number produced: 2,300
#4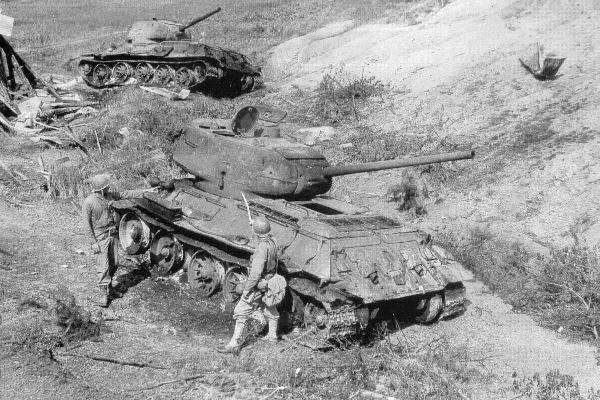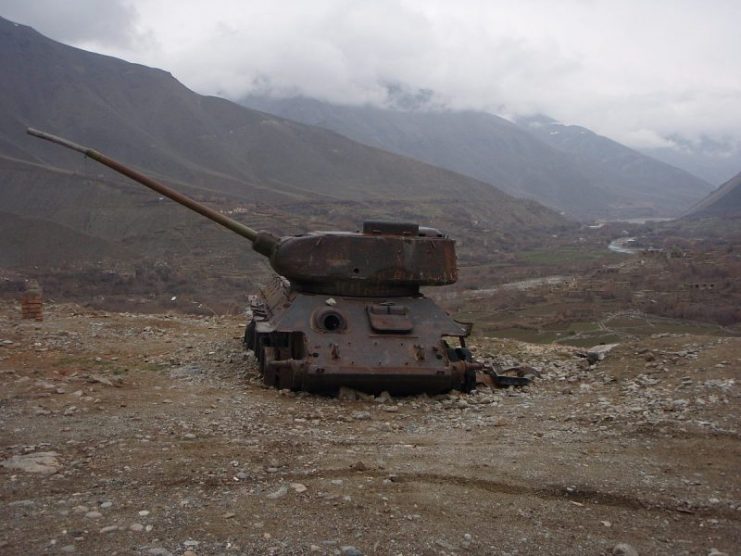 Place: Outside of Massoud's tomb in Afghanistan
Vehicle: T-34-85, produced in 1944-57 by the USSR
Total number produced: ~80,000
#5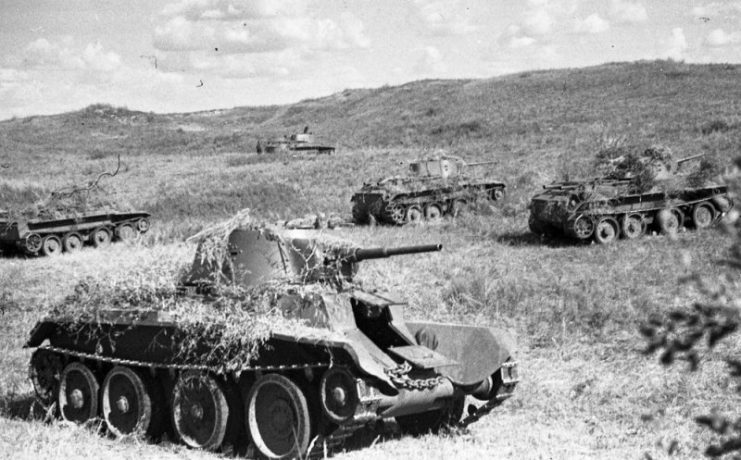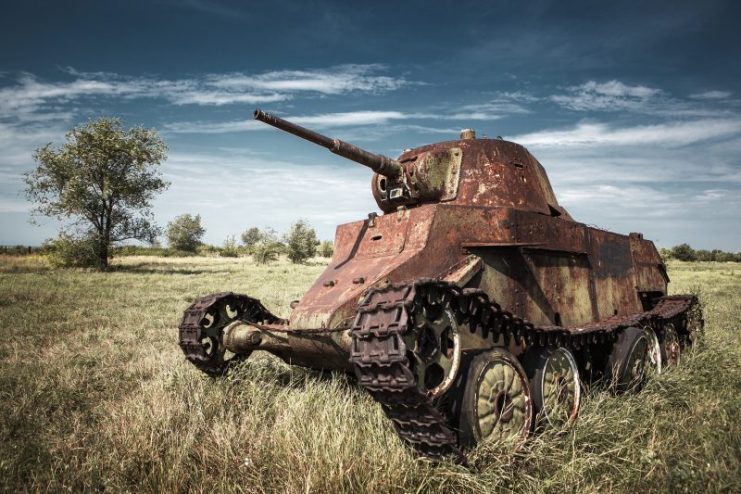 Place: Unknown
Vehicle: BT-7, produced in 1935-40 by the USSR
Total number produced: ~2,700-5,300
#6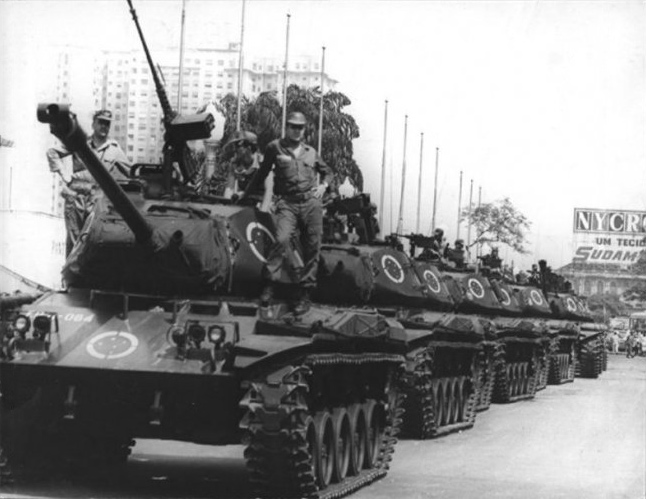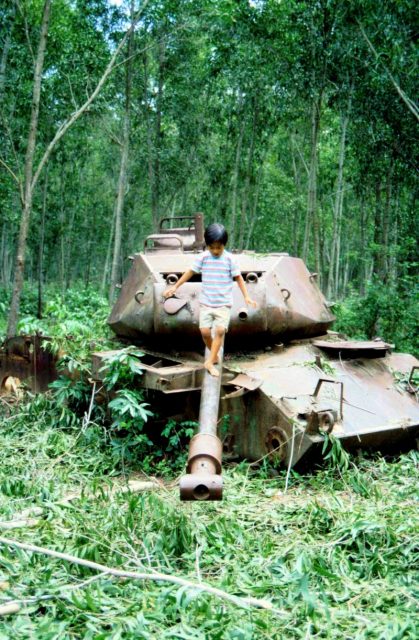 Place: Cambodia
Vehicle: M-41 Walker Bulldog, produced in 1951-54 by the US
Total number produced: 5,467
#7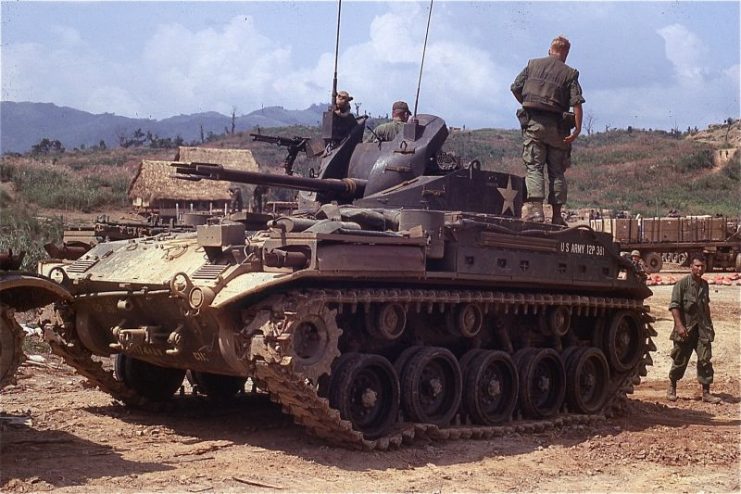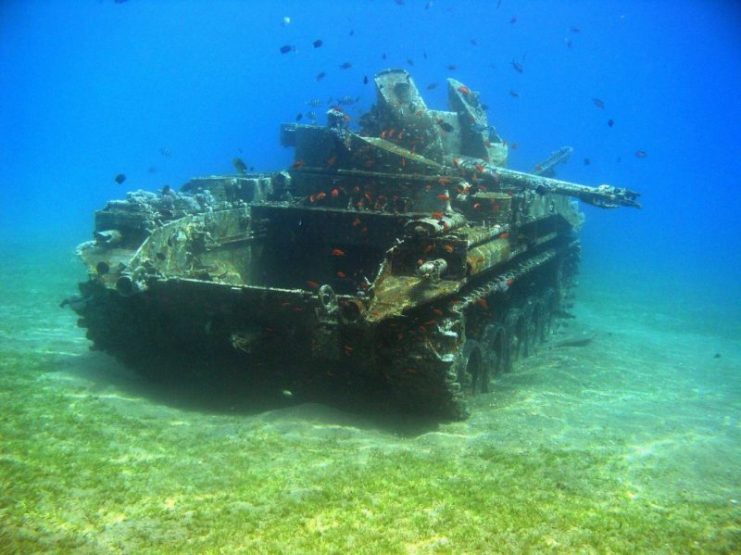 Place: Aqaba, Red Sea
Vehicle: M-42 Duster, produced in 1952-60 by the US
Total number produced: ~3,700
#8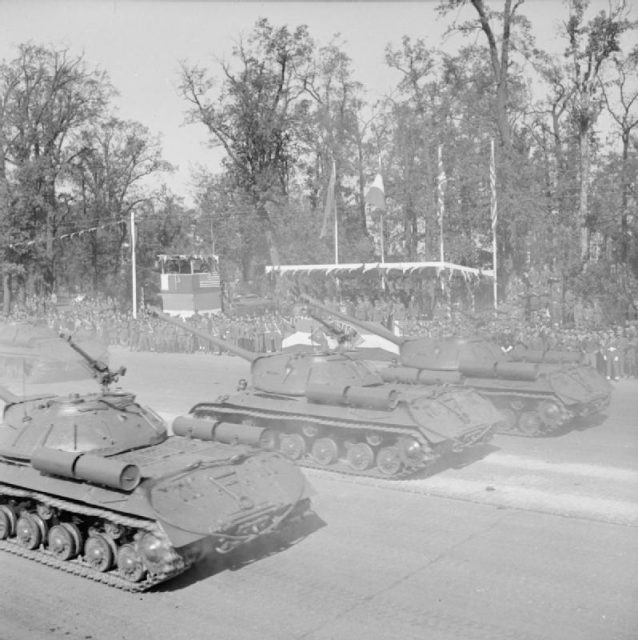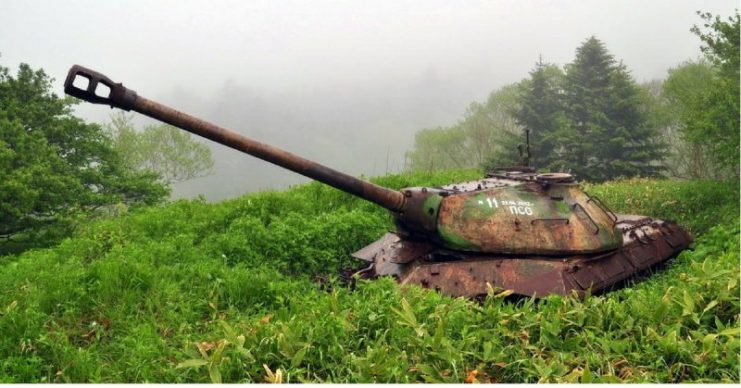 Place: Shikotan Island, Russia
Vehicle: IS-3, produced in 1945-47 by the USSR
Total number produced: 2,311
#9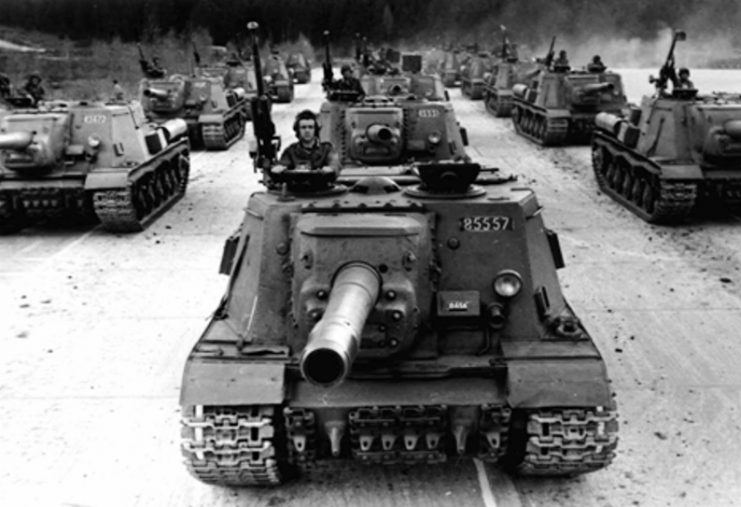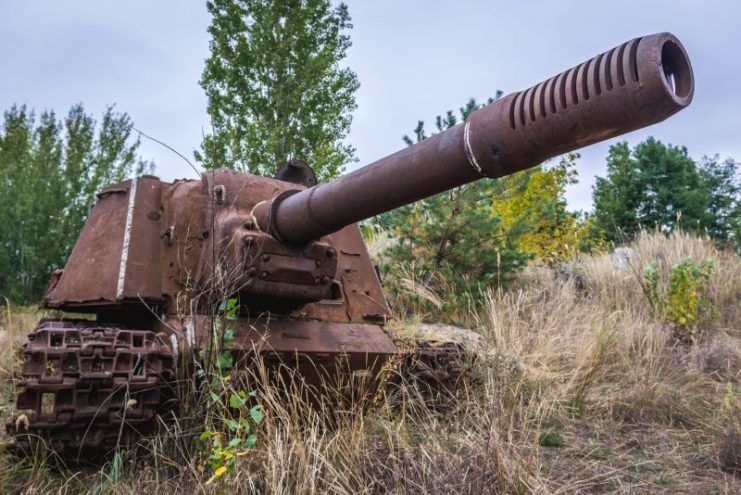 Place: Unknown
Vehicle: ISU-152, produced in 1943-59 by the USSR
Total number produced: 4,365
#10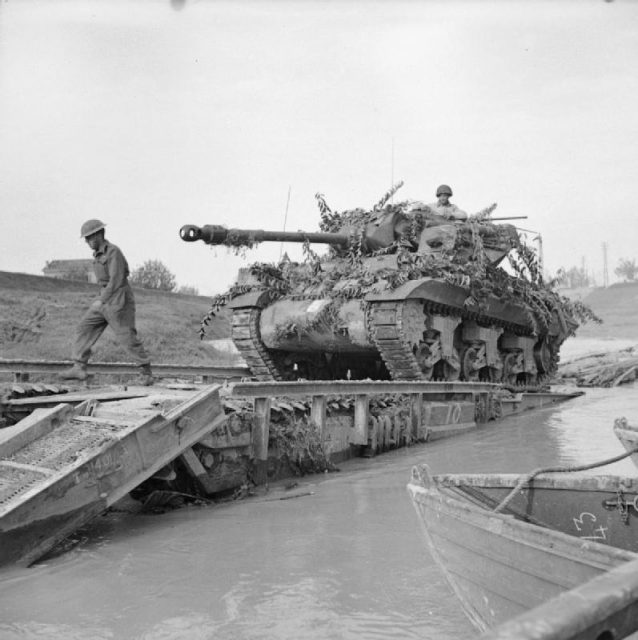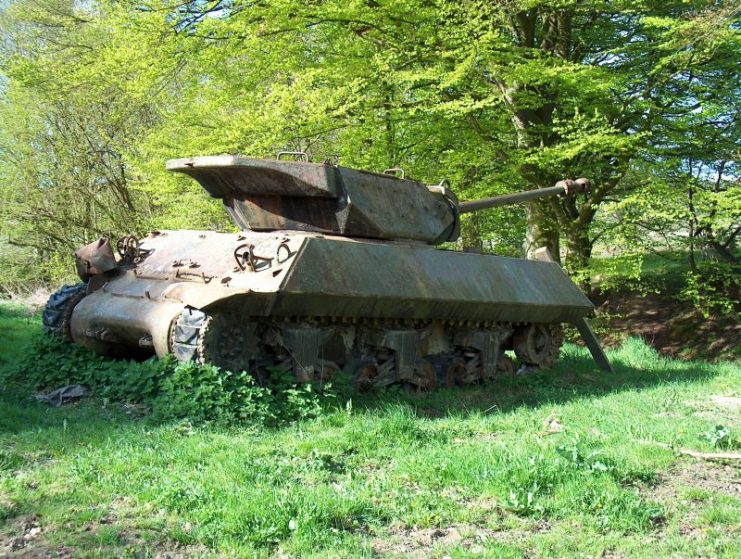 Place: Unknown
Vehicle: ISU-152, produced in 1944-45 by the UK as a variation of M10 TD
Total number produced: 1,100
#11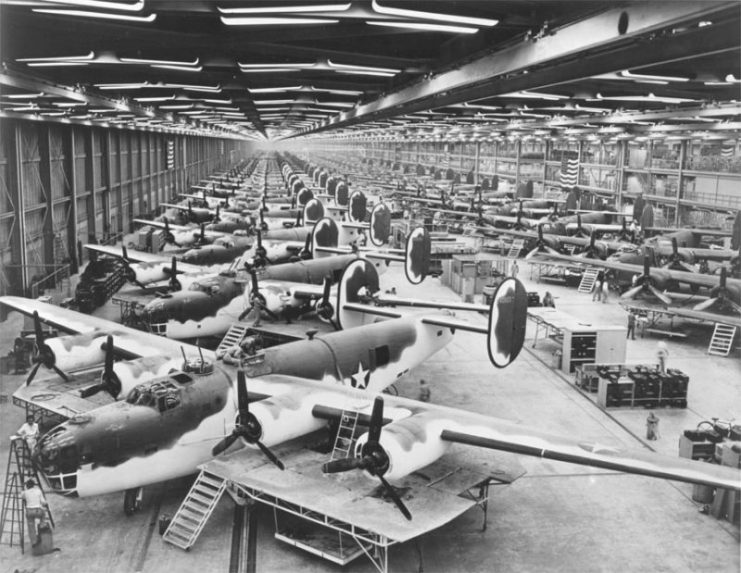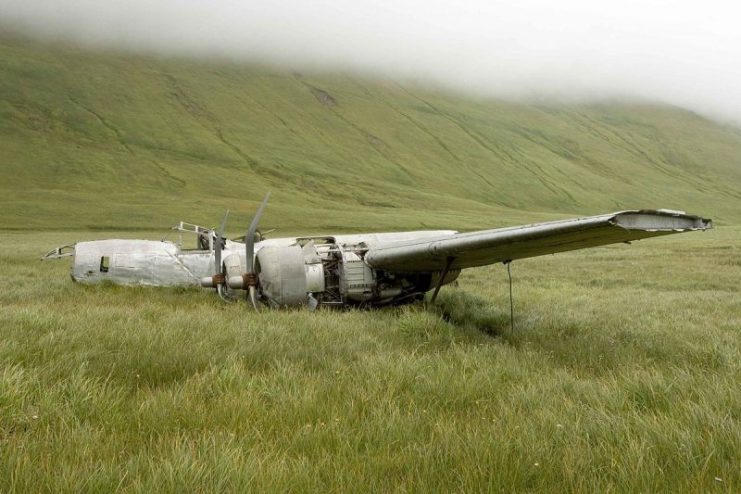 Place: Atka Island in the Aleutian Islands of Alaska
Vehicle: B-24 Liberator, produced in 1940-45 by the US
Total number produced: ~18,500
#12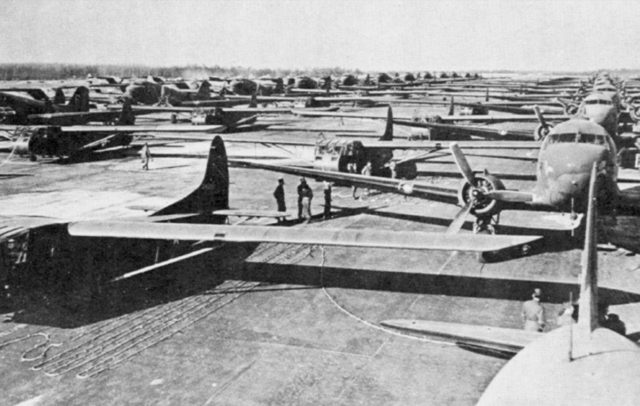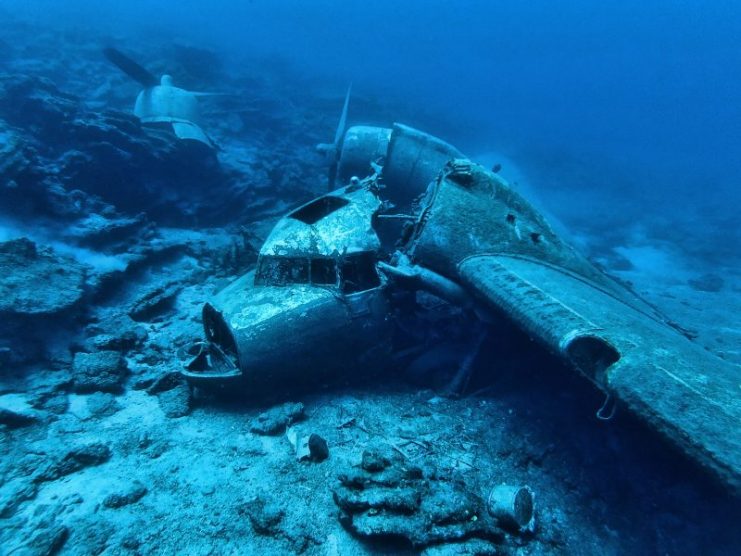 Place: Mediterranean Sea
Vehicle: C-47, produced in 1942-45 by the US
Total number produced: 10,174
#13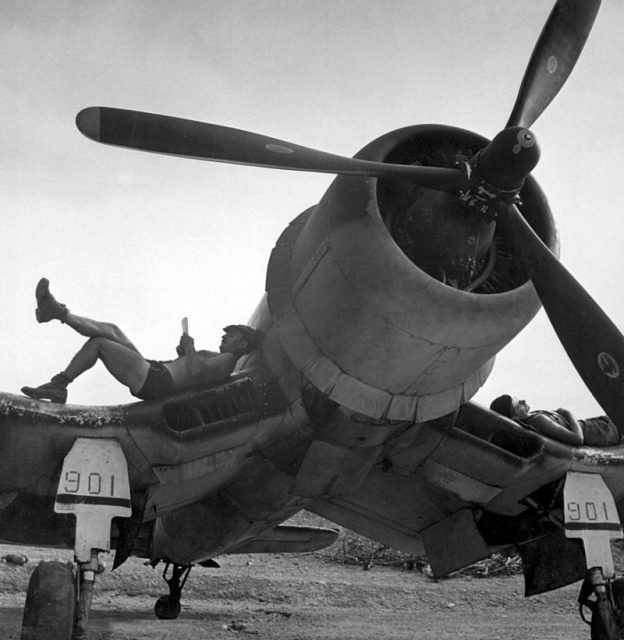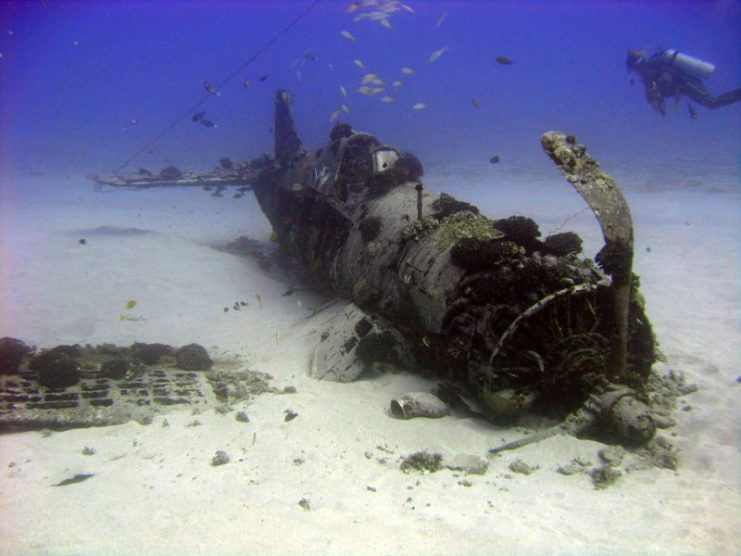 Place: Unknown
Vehicle: Vought F4U Corsair, produced in 1942-53 by the US
Total number produced: 12,571
#14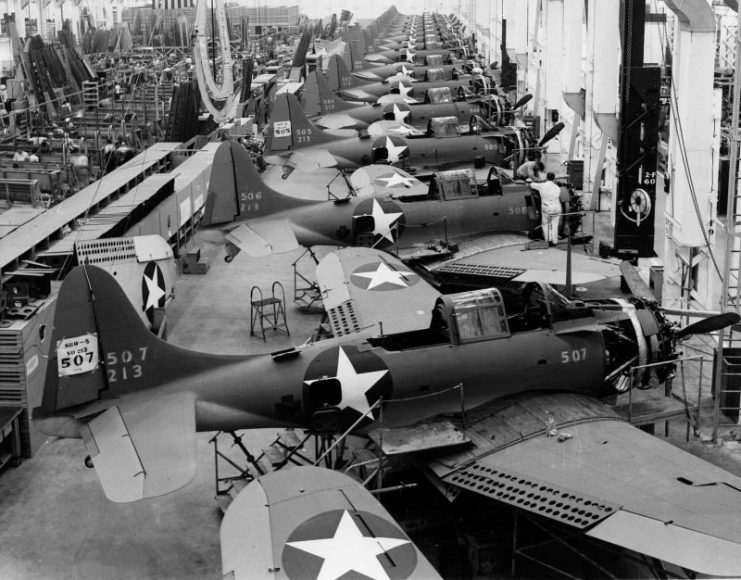 Read another story from us: B-24 "Hot Stuff" – The Forgotten Bomber That Broke the Memphis Belle's Record First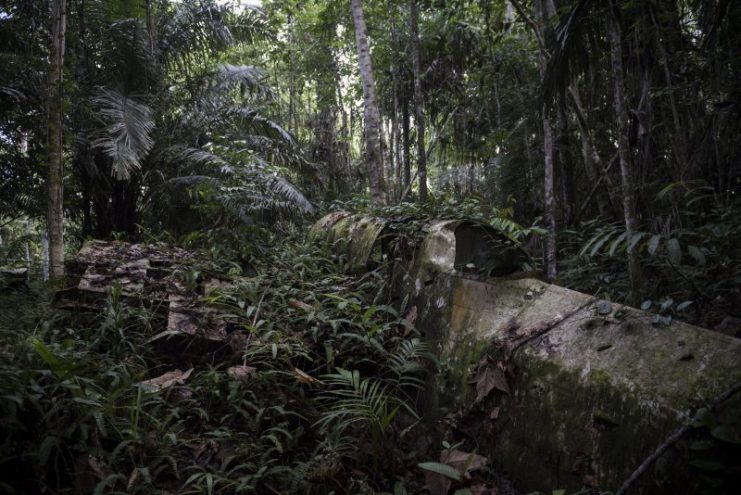 Place: Papua-New Guinea
Vehicle: Douglas SBD Dauntless, produced in 1940-44 by the US
Total number produced: 5,936