Brig. Gen. Paul Tibbets, better known as the man who piloted the Enola Gay during the bombing of Hiroshima, became a well-known figure in the United States at the end of the Second World War. Despite his fame, Tibbets asked that upon his death he receive no funeral or gravestone.
Paul Tibbets enlists with the US Army Air Corps
Paul Tibbets started his career as an abdominal surgeon before enlisting in the US Army Air Corps. He initially served for three years, qualifying as a pilot in 1938, and opted to stay on active duty when the US entered the Second World War. While he is best known for his service in the Pacific Theater, Tibbets first served on bombing missions in North Africa and France. He was also the personal pilot for Gen. George Patton from 1940-41.
By the fall of 1943, Tibbets was recalled to serve as a test pilot during the development of the Boeing B-29 Superfortress, during which he found that the bomber was 7,000 pounds lighter – and its performance improved – if its armor plating and armaments were removed. After a year, he was tasked with retraining other pilots in the 17th Bombardment Operational Training Wing (Very Heavy).
In 1944, he was selected to command the 509th Composite Group, who were eventually trained to drop atomic bombs from B-29s.
Bombing of Hiroshima
In May 1945, Paul Tibbets and his men were transferred to Tinian, where they ran traditional bombing raids against Japanese-controlled islands while training with atomic bomb prototypes. When the 509th were given the go ahead to bomb Japan, Tibbets took over as pilot of the bomber that would drop Little Boy, the name given to the bomb dropped on Hiroshima. He named the aircraft Enola Gay, after his mother.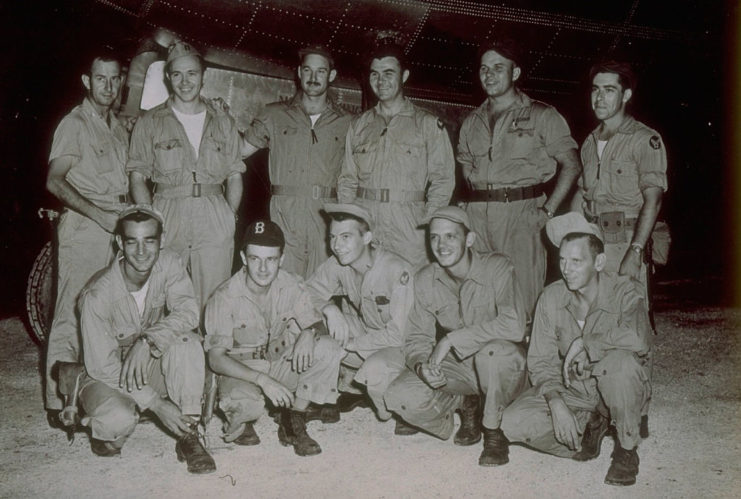 Tibbets and his crew, as well as two observation aircraft, were sent on their mission and successfully dropped Little Boy on Hiroshima on August 6, 1945. After the bombing, the pilot recalled that the Japanese city was shrouded in a mushroom cloud immediately after Little Boy detonated.
While some crew members flew again to drop the second atomic bomb, Fat Man, on Nagasaki, Tibbets did not. Regardless, he became the first man in history to use an atomic weapon against an enemy city.
Paul Tibbets returns home as a war hero
Paul Tibbets became a national hero when the war ended. He was awarded the Distinguished Service Cross for his time overseas, and was invited by President Harry Truman to visit the White House. He even re-enacted the bombing of Hiroshima at the Harlingen, Texas airshow in 1976. While the Japanese were not impressed with this, Tibbets said it "was not intended to insult anybody," and the US government issued an apology.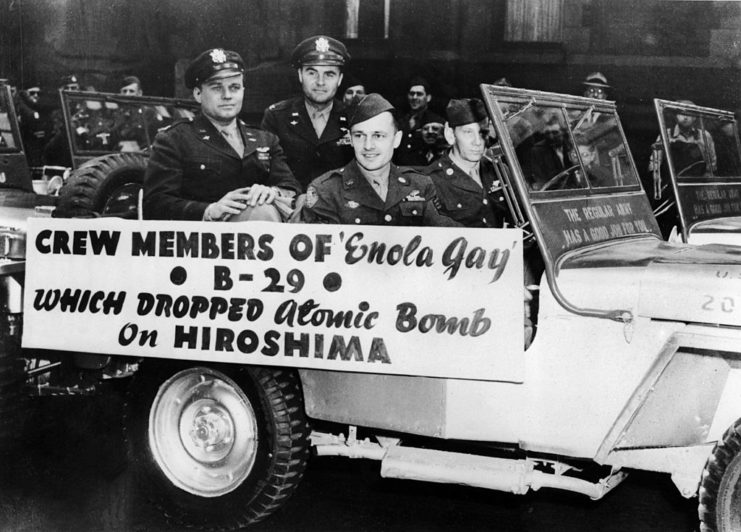 In recent years, questions have been raised about the morality of using the atomic bombs, but Tibbets stood firm that it was the right thing to do. He wasn't proud of killing so many people, but he was happy the plan put an end to the war. It was these anti-nuclear weapon and anti-war beliefs that influenced Tibbets decision for his final resting place.
Paul Tibbet's final resting place
Paul Tibbets' health was in decline for months prior to his death. During this time, he made it clear that he didn't want to have a grave or funeral. He was concerned his plot would be used as a place of protest by those who were against America's actions in Japan and/or against nuclear weapons. He was also concerned it would be desecrated.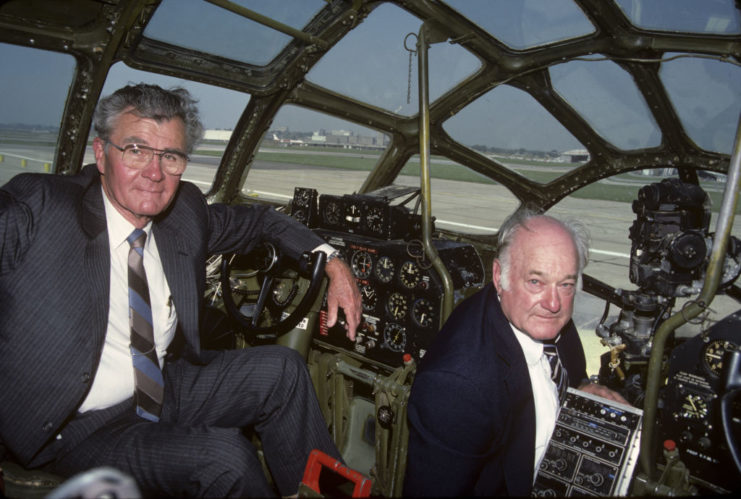 More from us: Elvis Presley's Fundraising Efforts Helped Erect the USS Arizona Memorial at Pearl Harbor
Instead of a formal grave, Tibbets asked that he be cremated and his ashes scattered over the English Channel. He chose that spot because he'd flown over it many times during the war. After his death on November 1, 2007, at the age of 92, his wishes were honored and his ashes scattered by his family.