While some engaged the enemy with the use of high tech aircraft or well-armored tanks during World War II, others were sent on missions using much less impressive technology. One group, known as the "canoeing commandos," used kayaks to participate in an Allied raid on the Port of Bordeaux as part of Operation Frankton.
Royal Marines Boom Patrol Detachment (RMBPD)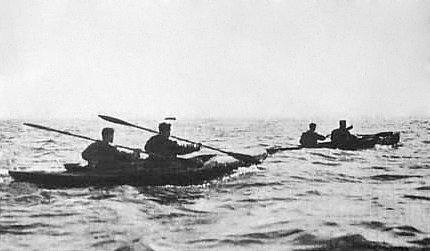 As the Second World War drew on, the Port of Bordeaux – specifically, the Bay of Biscay – became crucial to the German war effort, as goods were imported through the area. For context, between June 1941-42, 25,000 tons of crude rubber were sent through the port, along with different oils and raw materials.
It's no wonder, then, that it became a target for the Allies.
The Royal Marines Boom Patrol Detachment (RMBPD) were given the task. The group of 34 had formed on July 6, 1942, and were stationed at Lumps Fort, Portsmouth, frequently training at the nearby harbor at night. Maj. Herbert "Blondie" Hasler was in command of the unit, with Capt. J.D. Stewart serving under him.
It was the former who submitted a plan of attack against the French port on September 21, 1942.
Orchestrating a raid on the Port of Bordeaux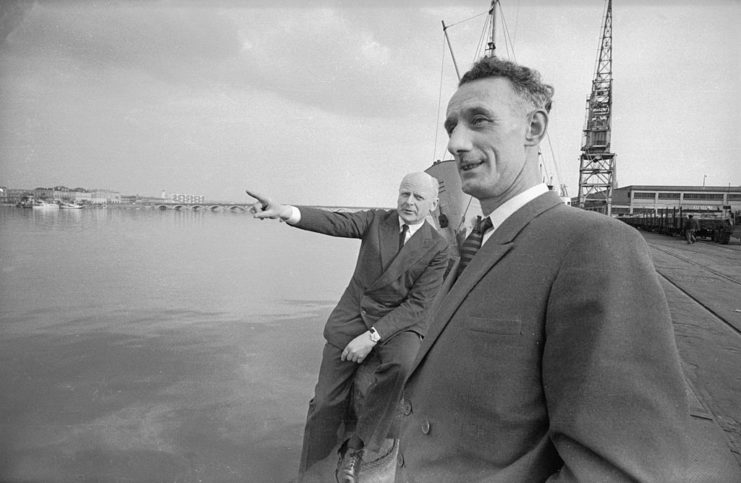 The proposal was to transport three kayaks by submarine, so they could paddle the 60-mile journey to the Port of Bordeaux under darkness and avoid Kriegsmarine patrols. They would then sink six to 12 German cargo ships, before escaping to neutral Spain. Once the plan received approval from Adm. Louis Mountbatten, the total number of kayaks was increased to six.
Rigorous training began on October 20, 1942. The RMBPD practiced simulated raids by traveling up the Swale, a tidal channel of the Thames estuary, from Margate to Deptford using Mk II "Cockle" kayaks, which collapsed to fit inside the submarines that would be transporting them. In addition, the commandos were thoroughly trained in kayak handling, appropriate submarine drills, enemy evasion and how to handle mines.
Building the team of commandos
The men tasked with executing Operation Frankton were split into two divisions. They consisted of three kayaks each, manned by teams of two, with Marine Norman Colley being brought along as a reserve. Each vessel contained eight limpet mines, extra paddles, a compass and watch, a depth sounding reel, camouflage netting, fishing line, hand grenades, food rations and water for six days, a spanner to activate mines, a magnet to hold the kayak against the side of a ship and repair equipment.
Additionally, each crewman was given a Fairbairn-Sykes fighting knife and an M1911 Colt pistol.
A Division was made up of Maj. Hasler and Marine Bill Sparks in Catfish; Corp. Albert Laver and Marine William Mills in Crayfish; and Corp. George Sheard and Marine David Moffatt in Conger. B Division consisted of Lt. John Mackinnon and Marine James Conway in Cuttlefish; Sgt. Samuel Wallace and Marine Robert Ewart in Coalfish; and Marines W.A. Ellery and E. Fisher in Cachalot.
Launching Operation Frankton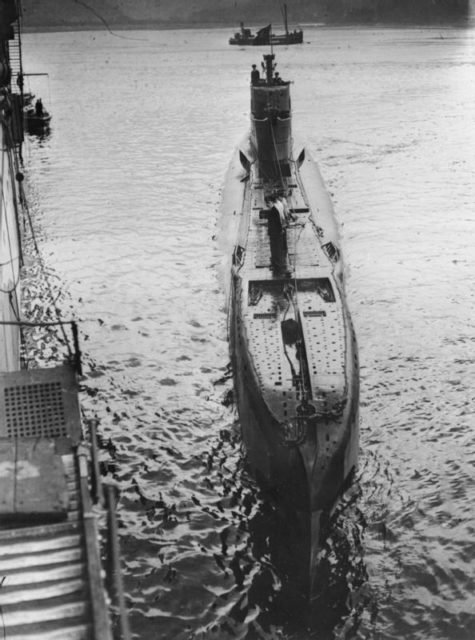 On November 30, 1942, the commandos loaded themselves and their kayaks onto the Royal Navy submarine HMS Tuna (N94). Despite some setbacks reaching their destination at the Gironde estuary, they arrived on December 7. In the end, all but Cachalot launched, as the kayak was damaged when the crew took her off the submarine. The remaining teams set off sometime between 7:36 PM and 8:22 PM on their 60-mile paddle into enemy waters.
It didn't take long for disaster to strike, due to poor wind conditions and strong currents. Cuttlefish was separated from the others and her crew survived for four days onshore before being handed over to the Germans while trying to get to Spain. Coalfish's crew were also captured when they went ashore. Conger capsized, causing her crewmen to be pulled along until they could swim to shore. However, both died of hypothermia.
Only two kayaks remain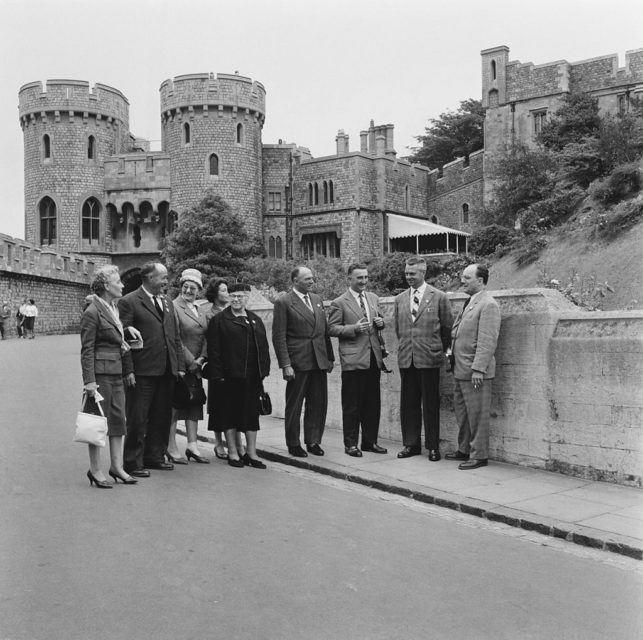 Catfish and Crayfish, the remaining kayaks, altered their plans to be more cautious, reaching the Port of Bordeaux on the night of December 11. Catfish's crew placed eight mines on four ships, while the crew aboard Crayfish placed eight on two others.
By chance, the crews met up while traveling away from their targets, beaching and sinking their kayaks near St. Genes de Blayes. They then split up to travel to Spain. Sadly, Laver and Mills from Crayfish were captured and likely executed on December 11, alongside comrades Mackinnon, Conway, Wallace and Ewart, following interrogation by the Germans.
Of the 10 commandos who took part in Operation Frankton, only two survived. Hasler and Sparks made it to the French town of Ruffec, where they contacted Mary Lindell and her son, Maurice, members of the French Resistance who were involved in one of the escape lines for Allied combatants. The pair spent the subsequent 18 days hiding on a local farm, before being taken across the Pyrenees to Spain. They then traveled back to the United Kingdom.
Events following Operation Frankton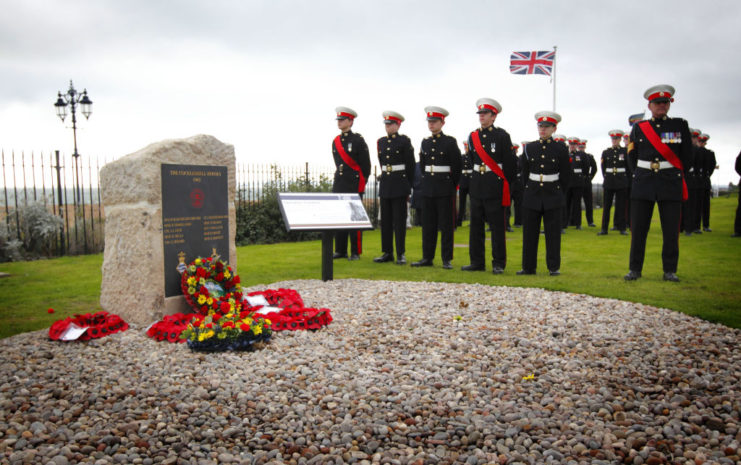 Following Operation Frankton, Sparks was sent through Gibraltar, where he was put under military arrest after no one could corroborate his story. It wasn't until he returned home, escaped and visited his father that he found out he'd been declared as missing in action (MIA). Sparks reported to the Admiralty, who tried to re-arrest him, but he managed to make it to the Combined Operations Headquarters, where he was received with great shock.
Both Sparks and Hasler were awarded for their roles in Operation Frankton, the former receiving the Distinguished Service Medal (DSM) and the latter becoming the recipient of the Distinguished Service Order (DSO). None of the other crewmen had their roles posthumously honored, although they're memorialized at various monuments in the UK and France.
Their actions were also dramatized in the 1955 film, The Cockleshell Heroes.
More from us: Operation Chariot: The Daring British Raid on St. Nazaire
Despite the heavy losses the RMBPD sustained as a result of Operation Frankton, five German ships were critically damaged, while another was defaced, but quickly repaired. Of the mission, Lord Mountbatten said, "Of the many brave and dashing raids carried out by the men of Combined Operations Command none was more courageous or imaginative than Operation Frankton."