Korean War war veteran Paul Hofius possesses an impressive family legacy of military service dating back to the Revolutionary War and including later conflicts such as the War of 1812, the Civil War and World War I.
Many of his relatives were compelled into military service because of their country's call to arms—an obligation that led to Hofius' own service in the U.S. Navy during the waning days of World War II.
"I received my draft notice (in 1945) after beginning my senior year at Sharpsville High School in Pennsylvania," said the veteran.
"I decided to go ahead and enlist in the Navy since my family used to visit Lake Eerie and I liked being around the water," he added.
After graduating in late spring 1946, Hofius was sent to boot camp at Bainbridge, Maryland, and from there received assignment to the USS John W. Weeks—an Allen M. Sumner-class destroyer named for a former Secretary of War.
When arriving at his new duty station, Hofius was among a group of newly trained sailors questioned by a chief boatswain's mate whether any of them knew how to type.
Although none immediately admitted they possessed such ability, a fellow sailor professed that Hofius had such skills.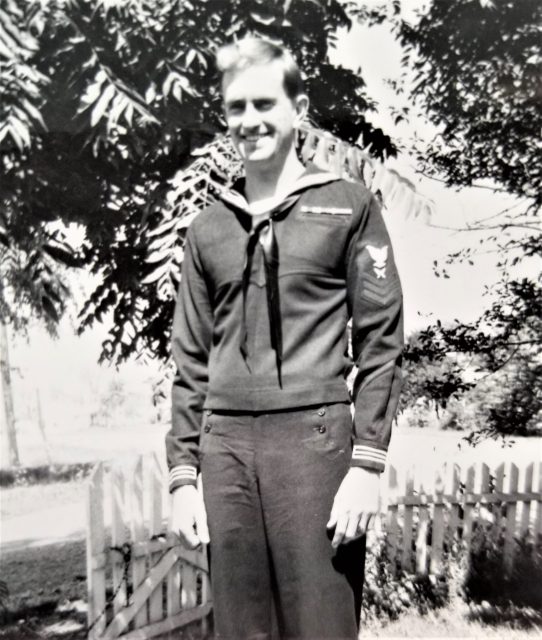 "I guess it all worked out because they assigned me to administrative tasks in the ship's office for my duty," he grinned.
The USS John W. Weeks remained in port at Charleston, South Carolina, and on January 1, 1947, was assigned to a new destroyer squadron.
Five weeks later, the ship sailed to the Naval Ammunition Depot in North Charleston to take on ammunition for use in various maneuvers and tactical exercises in the Atlantic during the weeks that followed.
"It was after World War II had ended and many of the experienced sailors were already discharged," he said. "There were a lot of new sailors with no experience and these exercises were used to teach them their duties."
As Hofius recalled, their homeport was changed from the Naval Minecraft Base in Charleston to the Naval Repair Base in New Orleans in March 1947.
Since their new base was located 321 miles up the river, it was a leisurely journey to the Gulf of Mexico and back since they had to travel slowly as not to create large wakes on the shoreline.
"The skipper of our ship was a very interesting officer," explained the former sailor.
"During one inspection of the ship's firemen, he walked by the sailors who were standing in a line along the deck, stopped in front of each sailor and then threw their sailor's hat overboard."
Shaking his head, Hofius concluded, "He never explained why he did it but they all seemed to think their hats were either too small or in bad condition."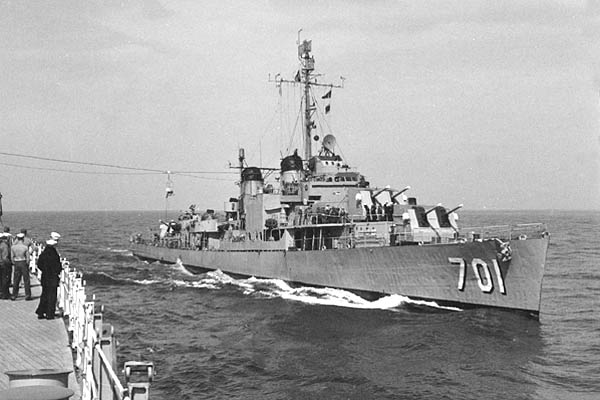 During the summer months, the USS John W. Weeks participated in a number of two-week training cruises to locations such as Jamaica and Cuba to help train Naval Reservists.
In late 1947, Hofius was detailed to work for the commander of the Destroyer Division 162, and was transferred to the destroyer USS Wallace L. Lind.
"While working for the commander on the Lind, I did a lot of clerical duties such as recordkeeping," he said.
His two-year commitment ended when he was sent to U.S. Naval Air Station at Pensacola, Florida, receiving his discharge in June 1948.
While there, he was encouraged to join the Inactive Naval Reserve for four years after being advised that if another war broke out, he would maintain his rate (career field) and be the last recalled to service.
"I had returned to Pennsylvania and was working at a local Westinghouse plant when the Korean War broke out," Hofius explained. "I was recalled into the Navy and I did maintain my rate, but I was not one of the last called back to active duty."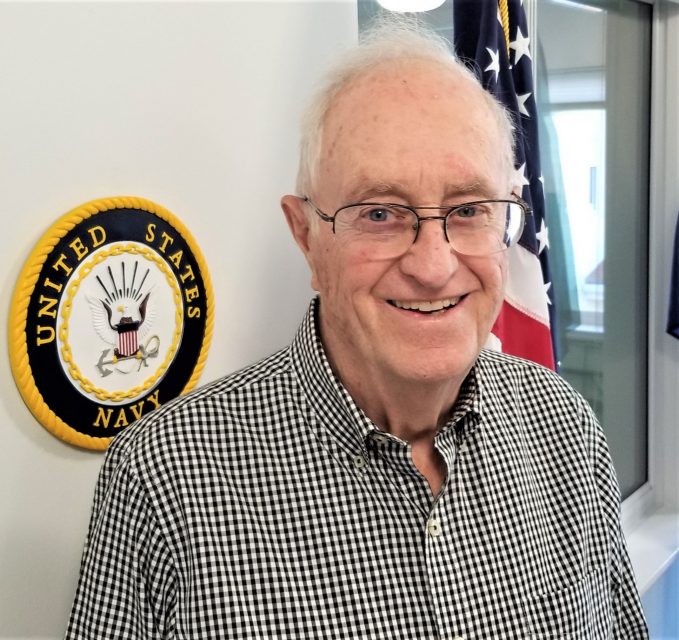 Returning to active duty for the Korean War on April 20, 1951, he reported to the Naval Air Station in Norfolk, Virginia, where he spent the next 17 months processing discharges, enlistment extensions and reenlistments for enlisted personnel. Following his discharge on September 16, 1952, he returned to Pennsylvania and enrolled in college.
"I married my fiancée, Noreen, in 1953, and I went on to earn my degree in industrial management through Ohio State University," he said. "I have to say, I was glad to have been in the service because it made it much easier to get an education and it paid for virtually my entire degree."
As the years passed, Hofius and his wife raised five children while he went on to complete a lengthy career with the Westinghouse Corporation.
His employment eventually resulted in his transfer to Jefferson City, Missouri, where he retired in 1988.
The years have been filled with many wonderful experiences for the veteran, but more recently, in 2017, he encountered a resurgence of memories related to his military service during a Central Missouri Honor Flight trip.
"Initially, I was hesitant go on the Honor Flight but was encouraged to do so by friends and family—and I am glad that I went!" he exclaimed. "It was really worthwhile to travel to Washington, D.C., and see all the war memorials and it brought back a lot of memories for me."
Jeremy P. Amick writes on behalf of the Silver Star Families of America
With a broad grin, he added, "One of the best parts of the Honor Flight was being there … seeing all the sites with those who had also served.
Veteran Who Kept Guard Over His Friends Casket, a Promise Made in a Bunker in Vietnam
Being in their company during those moments we visited the memorials was truly something special."