World War II brought about immense challenges and uncertainties. During these dark times, Hollywood played a crucial role in lifting the spirits of the masses. Among the luminous stars of the era was Judy Garland, who used her talent and charisma to help promote war bond drives during the conflict.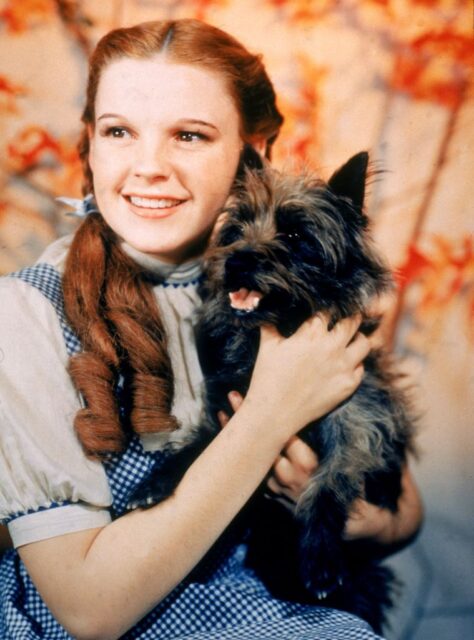 Born Frances Ethel Gumm in June 1922, Judy Garland showed her talent for performing at a young age. A child prodigy, she captivated audiences with her exceptional singing and acting abilities. Her breakthrough role came in 1939, when she portrayed Dorothy Gale in the timeless classic, The Wizard of Oz. The film's success established her as one of Hollywood's brightest stars.
When WWII erupted in 1939, the entertainment industry faced uncertainty. However, Garland's star power continued to shine, and she became a symbol of resilience and hope for the American public. Her soulful performances and uplifting songs provided a much-needed escape from the grim realities of war; Garland's talent had the power to unite people and inspire them to face the challenges of the time.
In 1941, Garland embarked on a remarkable tour to boost the morale of US troops stationed Stateside. In fact, she became one of the first celebrities to perform extensively for the Armed Forces during the conflict. Occasionally, she'd even travel with such co-stars as Mickey Rooney.
Aside from her live performances, Garland contributed significantly to the war effort through numerous radio broadcasts and charitable initiatives – and she encouraged others to do the same.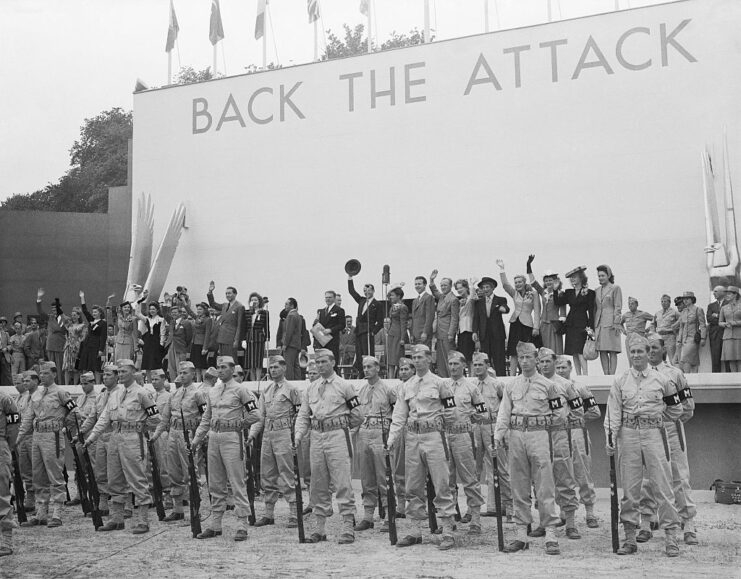 Judy Garland actively sold war bonds to raise funds for the war effort and supported various charitable organizations that assisted the families of servicemen. In the Featured Image of this article, she can be seen entertaining civilian workers at the Philidelphia Navy Yard during one of these drives in 1944.
More from us: Photos That Showcase the Morale-Boosting Drag Performances of WWII
Despite her seemingly boundless energy and optimism, the intense demands of her career took a toll on Garland's personal life. The pressures of being a national treasure, combined with a challenging love life and the demands of Hollywood, led to struggles with substance abuse and mental health issues later in life. Nevertheless, her impact remained undeniably positive.