Joseph Beyrle is the only American soldier who officially took part in battles in the American and Red armies on the eastern and western fronts of the Second World War. Thanks to his dedication, he managed to escape from German captivity and continued to fight in the ranks of the Soviet allies. His battle path is an amazing episode of World War II.
Beyrle was born in 1923 in the city of Muskegon, Michigan. After graduating from high school in 1942, he refused a scholarship at the University of Notre Dame, preferring instead to join the army and go to war. After selection, Beyrle was sent to the 506th Parachute Infantry Regiment of the 101st Airborne's "Screaming Eagles". His unit specialized in subversive operations and radio communications.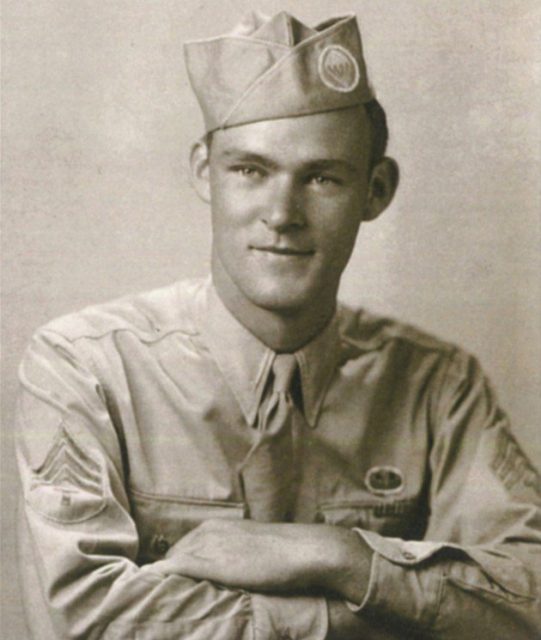 After completing training courses lasting approximately 9 months, Beyrle was sent to Ramsbury, England. There he participated in two combat operations to deliver gold to the resistance movement in France.
On June 6, 1944, Beyrle was part of Operation Overlord, but the C-47 aircraft on which Beyrle was stationed was attacked near the coast of Normandy. Facing death, Beyrle was forced to jump, despite the low altitude of about 120 meters.
He landed successfully on the roof of the village church, but his connection with other paratroopers was lost. Nevertheless, this did not prevent him from navigating the terrain, reaching his destination, and executing his orders alone.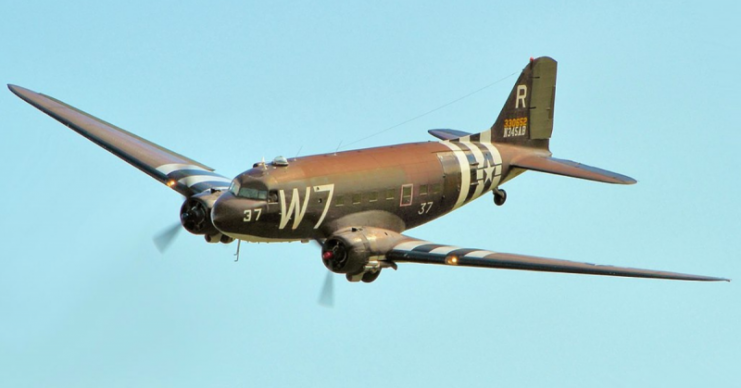 The main task that Beyrle and his unit had been given was to undermine the electrical substation beneath Sainte-Marie-du-Mont. After completing this task, Beyrle independently conducted several more acts of sabotage within a few days. It was during one of these acts that German soldiers captured him.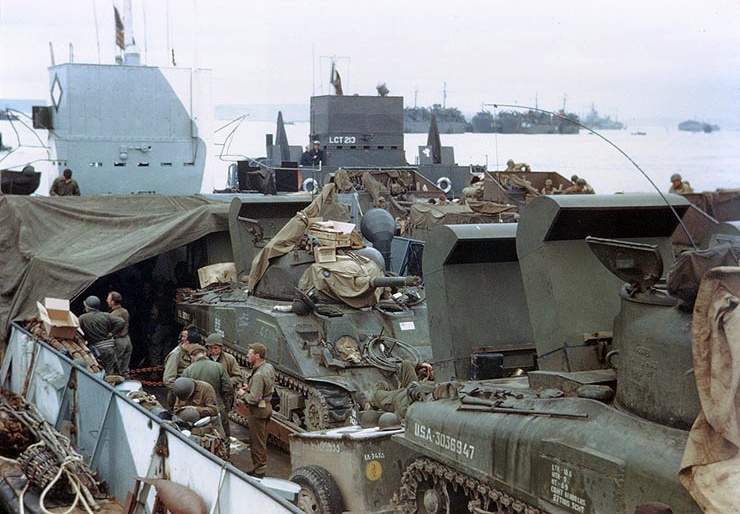 The Germans kept Beyrle not in a general camp, but in a variety of prisons. He was considered especially dangerous and potentially inclined to disobey. For seven months, he was moved between seven different German prisons. Beyrle made two attempts to escape but to no avail. During the second, he and his comrades thought that they had boarded a train that was going to Poland, but they had mistakenly taken the train to Berlin.
In Berlin, German authorities seized Beyrle and interrogated him. They were certain that he wasn't just a prisoner but a spy with an assignment in Berlin. He was tortured but gave them no information to support this theory. Eventually, Beyrle was handed over to the German military because the Gestapo had no right to keep prisoners of war.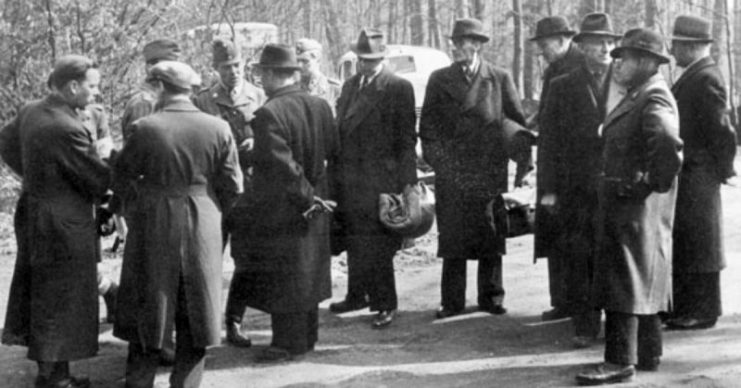 Beyrle was then sent to the Stalag III-C prison camp near the town of Küstrin (modern Kostrzyn nad Odrą in Poland). At night, prisoners could hear the cannonade of artillery as the Red Army advanced. Beyrle again decided to escape. In early January 1945, he made his third attempt and was successful.
After a couple of weeks on the run, Beyrle encountered Soviet tanks. By way of identification, he held up a pack of Lucky Strike cigarettes. In addition, he repeated the only Russian phrase he knew, "Amerikansky tovarishch!" (American comrade!).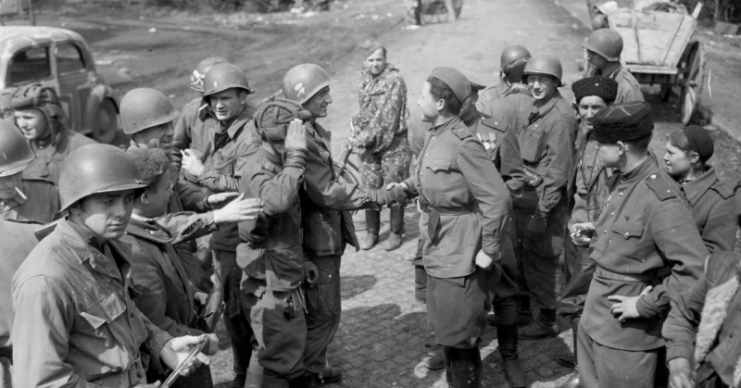 After his identity was established, Joseph asked the commander of the tank battalion to allow him to stay and fight with them. Having shown such tenacity, he was accepted into the Soviet battalion as a machine gunner on an M4 Sherman tank.
In late January, Beyrle's new battalion liberated the Stalag III-C concentration camp, from which he had recently escaped. However, in early February, the battalion was attacked by Ju.87 bombers. After receiving a severe injury from a bomb fragment, Beyrle was sent to a hospital in Landsberg an der Warthe (now the city of Gorzów Wielkopolski).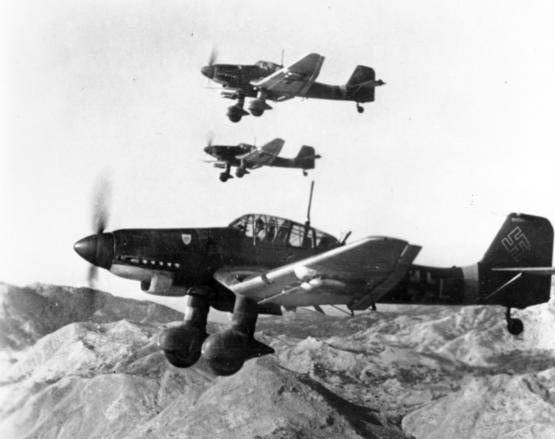 Marshal Zhukov learned the astounding history of this American paratrooper and decided to visit the hospital and meet him. During the conversation, Beyrle asked Zhukov to help him return to America. Zhukov ordered that Beyrle be given an official letter to confirm his identity since he did not have any such documents.
Joining the convoy of trucks headed for the territory of the USSR, Joseph reached Moscow. The first thing he did was go to the American embassy where he was surprised to learn that on June 10, 1944, he had been declared dead on French soil.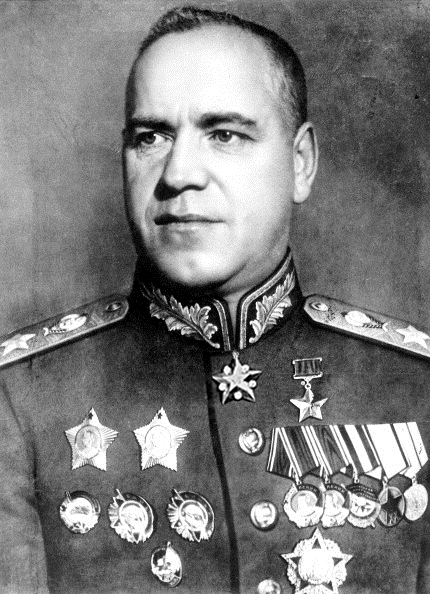 The church of his native city of Muskegon had held a funeral service for him and a local newspaper had published an obituary. While his identity was verified by means of his fingerprints, Beyrle was kept in the Metropole Hotel under the protection of marines. However, once his identity was confirmed, all suspicions were lifted. The war was over for Joseph and he returned to home.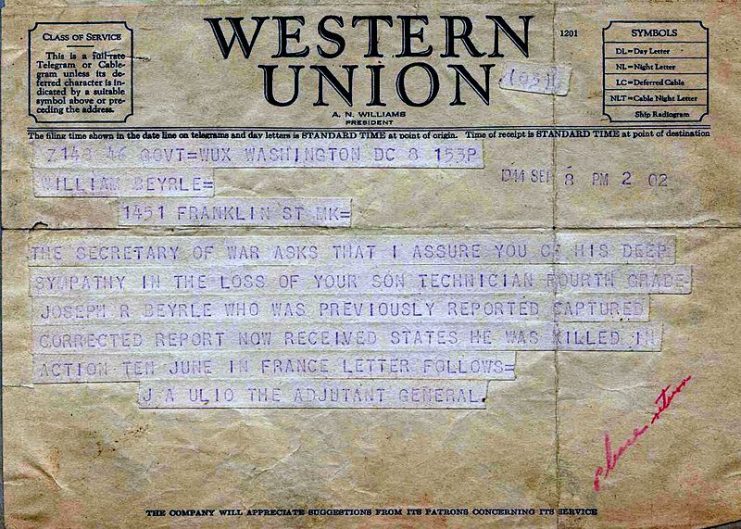 In 1994, Beyrle was invited to a solemn ceremony dedicated to the 50th anniversary of the opening of the Second Front in Europe, which was held in the White House. Both US President Bill Clinton and Russian President Boris Yeltsin were present. In 2004, Joseph traveled to Moscow to participate in the Victory Parade. His story was widely publicized both in Russia and in the United States.
Joseph Beyrle died from a heart attack on December 12, 2004. He had been visiting a parachute base in Toccoa, Georgia where he had trained in 1944 before being sent to war. In April 2005, Joseph was buried with all military honors at the Arlington National Cemetery.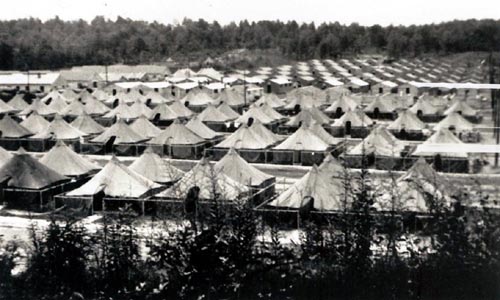 During his life, he raised three children, had seven grandchildren, and one great-grandson. One of his sons, John Beyrle, was the US ambassador to Russia from 2008 to 2012.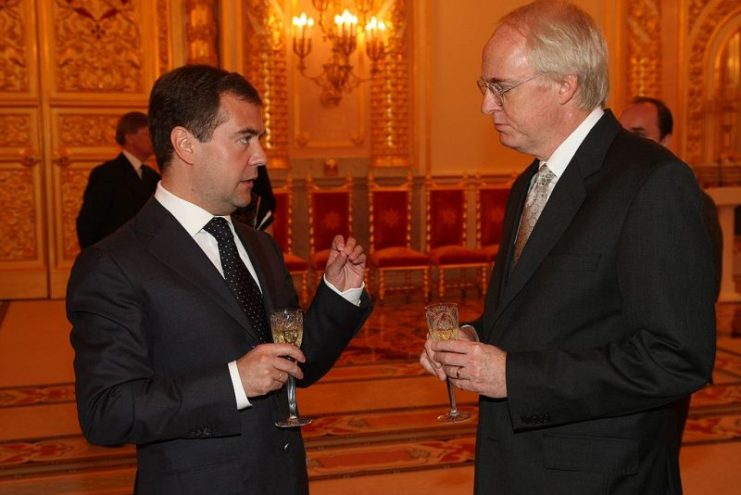 When looking at a photograph of his father, John once commented:
"I once asked my dad what he was thinking about when he was photographed. He answered – will I have time to kill the photographer while he photographs me …"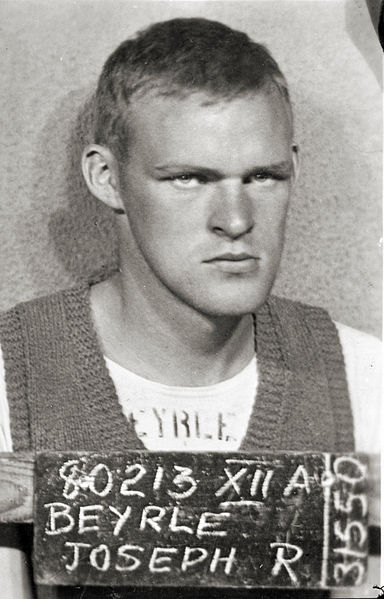 In September 2002, Thomas Taylor published a book about Joseph Beyrle "The Simple Sounds of Freedom". In 2005 on the wall of the church in Saint-Côme-du-Mont, where Beyrle landed in 1944, a memorial plaque was put up. In the same year, the Russian-language documentary "The American soldier of the Soviet Army" was published in the United States and in 2007 an English version was published "Joseph and His Brothers in Arms".
Read another story from us: Foreigners who served in the Red Army in WWII
In addition, in 2010 Moscow and three other Russian cities held exhibitions dedicated to Joseph Beyrle and his military adventures. Another exhibition was held in New Orleans during 2011-2012, as well as a show in Toccoa, Georgia, in Omaha, and in Muskegon, Michigan.